Actor Ben Platt from "Pitch Perfect" Wiki: Gay, Height, Girlfriend or Boyfriend, Dating, Net Worth
• Ben Platt is an American stage, television, and film actor and musician.
• He is the son of film, TV, and theatre producer Marc Platt.
• He rose to prominence with the role of Benji in the film "Pitch Perfect" and for playing the title role in the play "Dear Evan Hansen".
• His net worth is estimated to be around $7 million.
• He is active on social media, with over 920,000 followers on Instagram and over 430,000 followers on Twitter.
Who is Actor Ben Platt?
Born Benjamin Schiff Platt on the 24th September 1993, in Los Angeles, California USA, he is a stage, television and film actor, musician, who came to prominence in 2012 with the role of Benji in the romantic drama film "Pitch Perfect", which he repeated in the sequel "Pitch Perfect 2", and for playing the title role in the play "Dear Evan Hansen" in 2016, among many other differing accomplishments. Do you want to find out more about Ben Platt, from his childhood years to career beginnings, and also his personal life? If yes, then stay with us for a while as we are about to bring you closer to this up-and-coming actor and singer.
Ben Platt Wiki: Early Life, Parents, Siblings, and Education
Of Jewish ancestry, Ben is the son of famous film, TV, and theatre producer Marc Platt, who is best known for producing "La La Land", "Wicked", and "Bridge of Spies". He has three older siblings and a younger one. Ben's brother is Jonah Platt, who is an actor and musician as well. Ben went to Adderley School for Performing Arts in Pacific Palisades, and it was during this time that he took his first steps as an actor, performing in such plays as "Bye Bye Birdie", and "Into the Woods" among others. He then entered Harvard-Westlake School in Los Angeles, from which he matriculated in 2011, following wich Ben enrolled at Columbia University, however, only six weeks into studies, Ben decided to quit university and focus on the play "The Book of Mormon", in which he portrayed Elder Arnold Cunningham. Nevertheless, he later returned, and is now a member of the campus a cappella group – "Nonsequitur".
Career Beginnings
It was only a matter of time before Ben would follow his father and siblings into the acting world, and it actually happened when he was only nine years old, portraying Winthrop Paroo in the play "The Music Man", performed at the Hollywood Bowl, starring next to Kristin Chenoweth. Just two years later he was Noah Gellman in the play "Caroline, or Change", then focused on his education, but returned to theater with the part of Ricky Duff in the play "The Power of Duff", at The Powerhouse Theatre. After a few notable stage roles, including in the part of Elder Arnold Cunningham in "The Book of Mormon", for which he received praise, he switched to film roles, making his debut in the romantic musical comedy "Pitch Perfect", as the supporting character Benj Applebaum, co-starring Anna Kendrick, Skylar Astin, Adam DeVine and Rebel Wilson, – the film became a complete success, and the sequel was released in 2015.
Rise to Prominence
With every new role Ben was becoming more popular, and it was in 2016 that he reached real stardom with the lead role in the play "Dear Evan Hansen"., which premiered on the 10th July 2015 at Arena Stage in Washington, and in December 2016 premiered on Broadway at the Music Box Theatre. Ben won several prestigious awards, including an Obie as Distinguished Performance by an Actor, then a Tony for Best Actor in a Musical, and a Grammy for Best Musical Theater Album, in addition to Lucille Lortel Award as Outstanding Lead Actor in a Musical. He is now working on several projects, including the films "Love & Oatmeal", and "Run This Town", while he will also make his debut on television as Payton, in the TV comedy series "The Politician", co-starring with Laura Dreyfuss and Zoey Deutch, and scheduled for release in 2019. Moreover, he is also focused on music, and is now in the studio recording his debut album, which will be released through Atlantic Records, and most recently has released a duet with Lin-Manuel Miranda – "Found/Tonight".
Wishing my otherworldly mama @rachelbayjones a beautiful final performance. I'll never forget what we made together. ❤️ pic.twitter.com/7pyx3uTi0y

— Ben Platt (@BenSPLATT) August 5, 2018
Ben Platt Net Worth
Although he has recently started his career, Ben has already reached stardom. and is now putting all efforts in continuing his rise to fame. He appeared in 10 films, but it was in the theatre that got him where he is now, particularly the role of Evan Hansen. So, have you ever wondered how rich Ben Platt is, as of late 2018? According to authoritative sources, it has been estimated that Platt's net worth is as high as $7 million, which will undoubtedly increase in the future assuming that he successfully continues his career.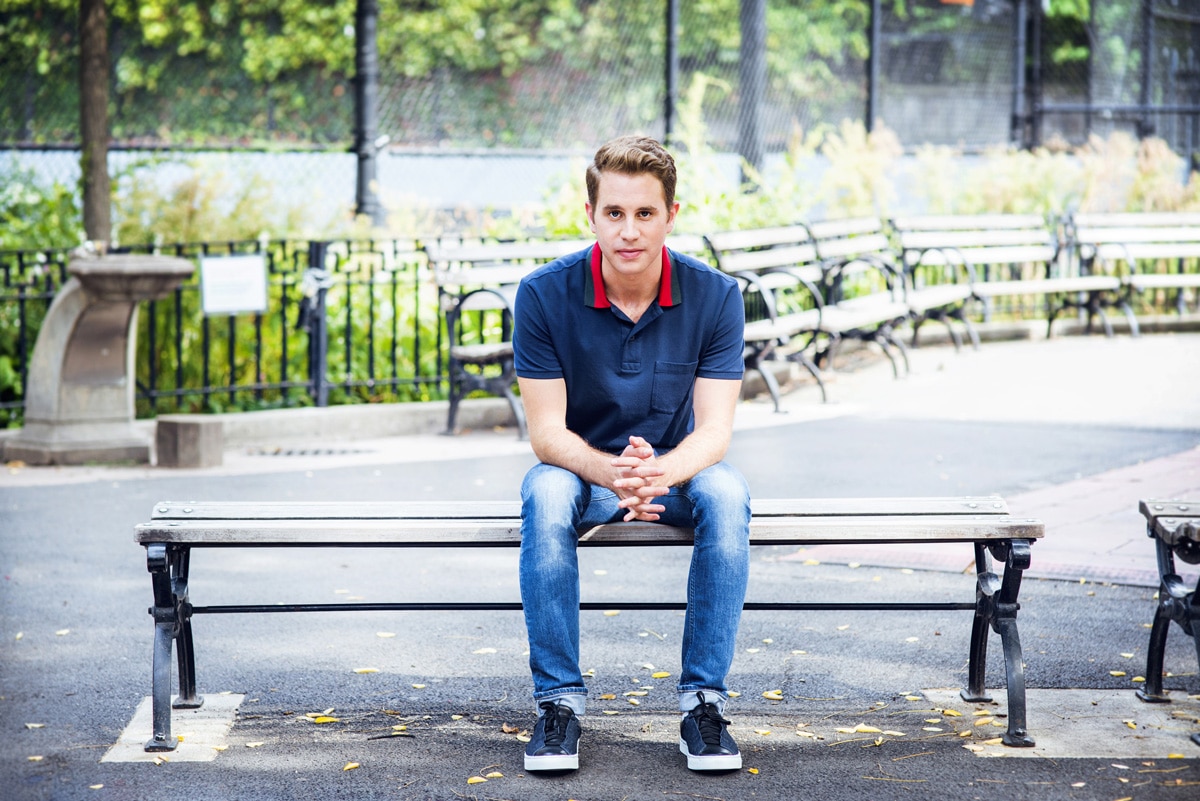 Ben Platt Dating, Boyfriend or Girlfriend, Is He Gay?
What do you know about Ben when he is not on stage or screen? Well, nothing much for sure, as this young actor likes to keep information about his personal life hidden from the public eyes. When asked about his dating life, Ben hasn't said much, though he spoke of his ex-partner as if he was male, and Ben is known for his strong support towards the LGBTQ community, but he hasn't come out as gay; furthermore, he is known to have portrayed gay characters in films, including Daniel in the film "Ricki and the Flash" back in 2015. For now, he stays single and focused on his career.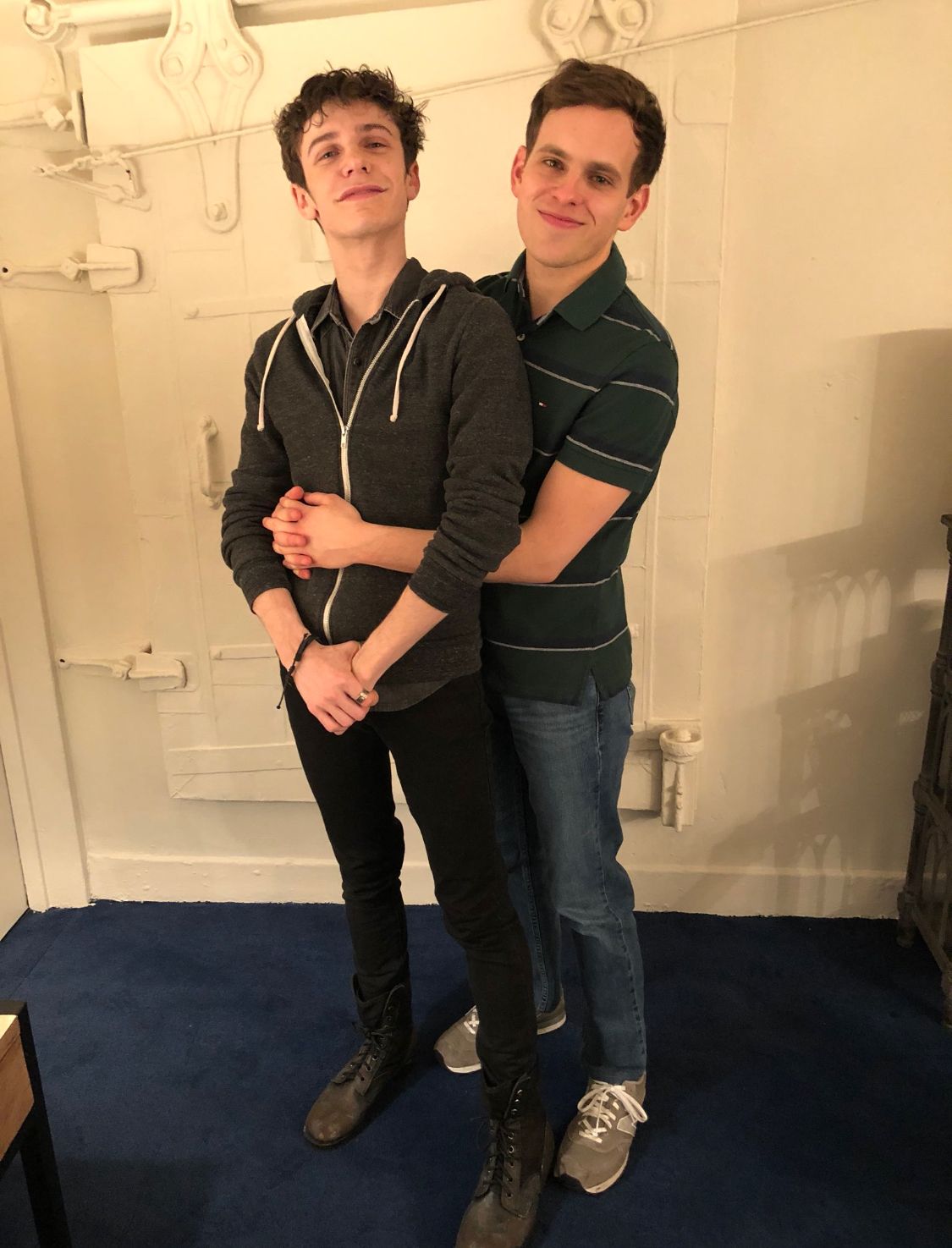 Ben Platt Internet Popularity
Over the years, Ben has become extremely popular on social media platforms, especially Instagram and Twitter, though he is also no stranger on Facebook. His official Instagram page has over 920,000 followers, with whom he has shared pictures from sets and with his friends. He is also quite popular on Twitter, on which he has over 430,000 fans, with whom he has shared his most recent career endeavors, including announcing that he has finished recording his debut album. You can find Ben of Facebook as well, on which he has only 16,000 followers at the moment.
So, if you haven't already become a fan of this prominent actor and singer, then this is a perfect opportunity for you to become one, just skip over to his official pages.