Arryn Zech Wiki Bio, relationship with Bob Morley, net worth, dating, family
• Arryn Zech is mostly known for her acting career and is also a YouTuber, writer, photographer and voice actress.
• She is best known for her voicing of Blake Belladonna in "RWBY" and her role of Dr. Emily Grey in "Red vs. Blue".
• Rooster Teeth has 45 million subscribers and Arryn's net worth is over $500,000.
• Arryn is active on Instagram and Twitter and has an irrational fear of animatronic animals and mannequins.
• She is in a relationship with Australian actor Bob Morley.
Who is Arryn Zech?
Arryn was born in Rota, Spain on 4 October 1990 under the zodiac sign of Libra; she holds both Spanish and American nationality and follows the Christian religion. She is mostly known for her acting career, while she is also a YouTuber, writer, photographer and a voice actress.
Early life and education
Arryn doesn't talk about her parents or siblings, which makes people believe that she is an only child. She didn't get to spend much time in Spain, as her parents moved to New Braunfels, Texas when she was still a kid. She went to North East School of Arts high school located in San Antonio, and majored in Musical Theatre – she was in love with acting during those years, and played Calypso in the "Odyssey" play held at her school. She went on to attend and graduate from University of Texas with a bachelor's degree in journalism, but then decided to pursue an acting career instead.
Career
Arryn is best known for her voicing of Blake Belladonna in "RWBY" (pronounced "ruby") anime web series and media franchise created by Rooster Teeth media and entertainment company. In the series, her character has a weapon called "Gambol Shroud" or "Variant Ballistic Chain Scythe", and was previously a member of "White Fang" group before she joined the "RWBY Team". This is the role which made Arryn famous, working alongside Lindsay Jones, Kara Eberle and Barbara Dunkelman. Arryn decided to leave Rooster Teeth when she had to move to Los Angeles from Texas in August 2015, but she is still voicing Blake Belladonna, as she didn't want to let down her fans.
Arryn is also famous for her role of Dr. Emily Grey in the longest running series on the web, called "Red vs. Blue", which was also created by Rooster Teeth – when she left the company, she also continued to film for this series.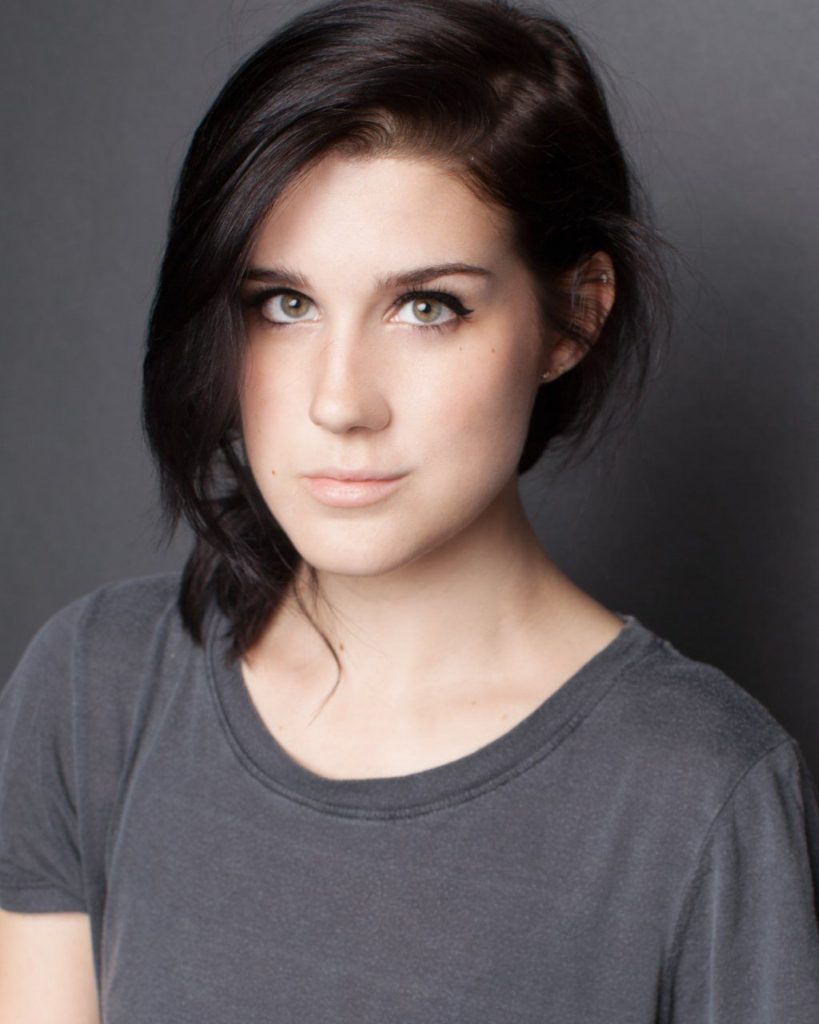 Rooster Teeth
Rooster Teeth has headquarters in Austin, Texas and is owned by a division of Otter Media, which works under the Warner Bros. company. It was founded in 2003 by Burnie Burns, Matt Hullum, Jason Saldaña, Geoff Ramsey, Gus Sorola and Joel Heyman – the company's first web series was "Red vs. Blue" in 2003, in which Arryn played Dr. Emily Grey, and the series is still in production which gives it the title of the longest-running series of all time on the web. In order to make it easier for the company to pay for the making of the series, the founders made it possible for people to pay money in order to gain early access to new episodes and exclusive items. After they gained recognition, they started filming live-action shorts, new series, comedy videos, "Let's Play" video games videos, reality shows and podcasts – RWBY web series which Arryn is a part of premiered on 5 July 2003 and ended in 2015, but a sequel was made and called "RWBY Chibi" which has the main characters as "RWBY" but in a chibi form, with more comedic elements and humor.
Rooster Teeth currently has nearly 10 million subscribers on their YouTube channel, and over 5.7 million views on all of their videos combined – if you include all of their channels and sub channels, they have a whopping 45 million subscribers which would place them amongst the 50 most subscribed channels on YouTube (first place belongs to PewDiePie who has 89 million subscribers).
No swippy, just linky. ?https://t.co/NSGndX5dL8 pic.twitter.com/if4dXFe20X

— Arryn (@ArrynZech) March 18, 2019
Personal life
There are only two people who are or were romantically connected to Arryn – she dated Miles Anthony Luna who is the main Writer of Animation for Rooster Teeth, but they split in 2015 when Arryn left for Los Angeles. Soon afterwards, she started a relationship with Robert Alfred Morley, better known as Bob Morley, an Australian actor and is six years older than her, famous for his role of Drew Curtis in "Home and Away" for which he won the Logie Most Popular New Male Talent award in 2006.
Arryn has a small dog named Watson who 'means the world to me'.
Appearance and net worth
Arryn is currently 28 years old, has long black hair, green eyes, is 6ft (1.83m) tall and weighs around 163lbs (74kg); her vital statistics are not known. She has a mermaid tattoo on her left arm.
According to authoritative sources, Arryn's net worth is estimated to be over $500,000, most of which she earned while she worked with Rooster Teeth.
Social media presence
Arryn is very active on Instagram and Twitter while she doesn't really have her own YouTube channel, but only one which YouTube generated itself because she was appearing in so many videos – it only has 74 subscribers though. She is quite active on Instagram but doesn't post as often as her fans would like – she has nearly 80,000 followers and 257 posts, while her Twitter account which she opened in June 2012 has nearly 100,000 followers and 14,000 tweets – her description simply says "Be kind".
Quotes
'I fluctuate between being really introverted and really extroverted, and I find myself being like Blake when I am in the introverted phase. Instead of going out, I would much prefer to stay home, watch a show, or read a book, and drink tea or coffee like it's no one's business. I'm much more to myself, but I think I talk WAY more than she does. I'm not very pragmatic in what I say, and I think I say WAY too much sometimes.'
Trivia
Arryn has an irrational fear of animatronic animals and mannequins.