Ashley Burgos, Bernice Burgos daughter's Bio, Age, Father, Boyfriend, Pregnant, Baby
• Ashley Burgos is a model, businesswoman, and social media star.
• She was born in 1996 in New York City and was raised by her mother, Bernice Burgos.
• She has a daughter, named Amarie, with an unnamed businessman.
• Her net worth is estimated at $1 million.
• Her mother Bernice is an Instagram model, businesswoman, and has dated musicians Drake and T.I., and basketball player James Harden. Her net worth is estimated at $1.1 million.
Who is Ashley Burgos?
You have probably heard of Bernice Burgos, Instagram model, and businesswoman, who came to prominence after appearing in music videos for such artists as Rick Ross, J. Cole, Drake, and other, but have you heard about her daughter, Ashley? She is just like her mother, beautiful and apparently taking the modeling world by storm. Ashley Burgos was born on the 9th May 1996, in New York City, USA, and is a model and already a successful businesswoman, after teaming up with her mother to launch their sleepwear collection "Bold & Beautiful", among other accomplishments. Do you want to learn more about Ashley, her personal life, career, and if she is dating someone or is she single? If yes, then stay with us for a while as we are about to bring you close to this up-and-coming model.
Ashley Burgos Bio: Early Life, Father, Education
Ashley was born when Bernice was only 16 years old; her father's identity hasn't been revealed by Bernice, although it is known that Bernice's partner was just 19 when Ashley was born. So Ashley was raised by Bernice on her own – her mother gave birth to Ashley's half-sister, Sarai in 2016, and hasn't revealed the identity of her second child's father.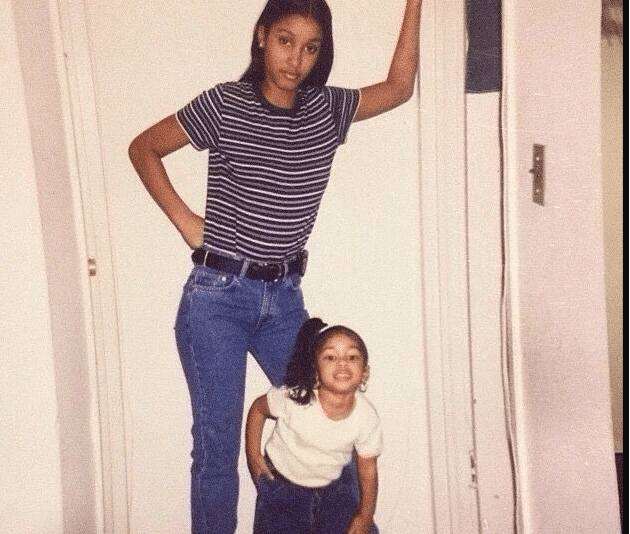 Career Beginnings
Ashley matriculated from Hempstead High School, and following in her mother's footsteps, started uploading sexy pictures on her official Instagram page, and thanks to her mother's connections and influence, Ashley was able to launch her modeling career before she even turned 18 years old. Gradually, Ashley became more popular, which resulted in contracts with popular fashion brands and modeling agencies, and thanks to Instagram, she was also slowly becoming a social media star. However, after reaching over 200,000 on her Instagram page, she deleted it and started a new one, on which she now has less than 1,000 followers, but no doubt she will get back her Instagram fame in time.
Rise to Prominence
Nothing and no one could stop Ashley on her way to the top, and even her mother's notoriety in media helped Ashley's popularity. Once the two launched their own sleepwear collection, Ashley was on top of the world. In addition to Instagram, she also became popular on Facebook with over 1,300 followers on her official page, which will no doubt become larger in the coming years.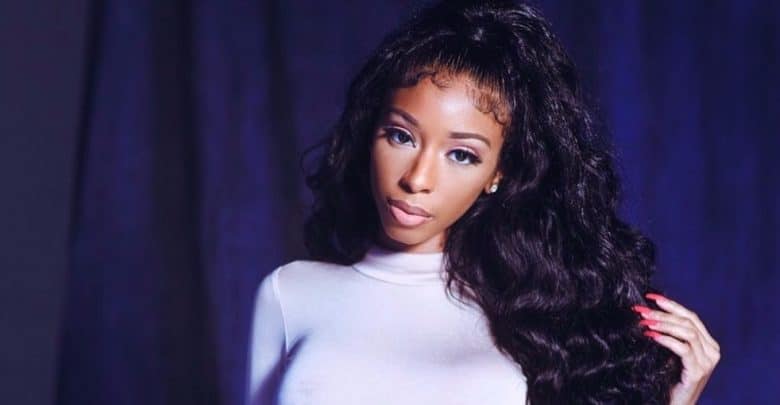 Ashley Burgos Net Worth
Do you know how rich Ashley Burgos is? Since launching her career, Ashley has become a highly sought-after model; although only in her early 20s, Ashley is already a star. All of her endeavors have contributed to her wealth, so just how rich Ashley Burgos is, as of late 2018? According to authoritative sources, Ashley Burgos net worth is as high as $1 million, which would seem likely to become higher assuming that she successfully continues her career.
Ashley Burgos Personal Life, Boyfriend, Dating, Daughter
Ashley has been quite secretive when it comes to her life outside her career; she has a daughter, named Amarie, born in March this year. Child's father is unnamed but apparently a businessman, founder of the record label HBTL.  By giving birth to her daughter, she made Bernice one of the youngest and sexiest grandmothers, do you agree?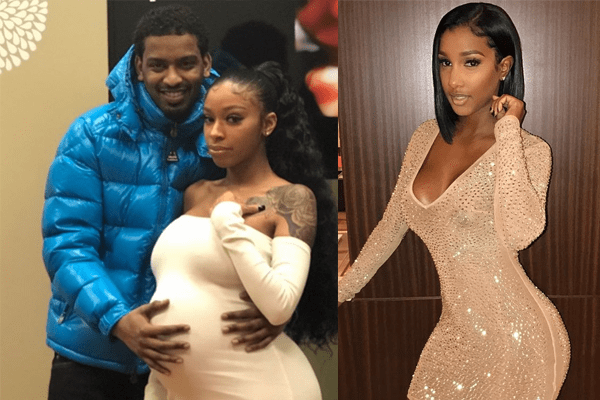 Ashley Burgos Mother, Bernice Burgos
Now that we have covered all the details about Ashley, let's share some information about her mother, the world-renowned model, Bernice Burgos.
Bernice, of Puerto Rican ancestry, was born on the 17th April 1980 in New York, the USA, she is an Instagram model, with over 4.5 million on her official Instagram page, and a businesswoman. Details about Berenice's parents' remain unknown to us as she decided not to share their names, but has shared pictures with her mother and sister on her Instagram page.
Shop bold and beautiful ❤️ https://t.co/9P2fcXx11z pic.twitter.com/Oho5z0opi0

— Bernice Burgos (@berniceburgos) December 3, 2016
Before she broke into the modeling world, Bernice was a waitress and bartender, but thanks to her stunning looks, it didn't take long for her to realize her full potential. She came to prominence by appearing in a number of music videos, such as "Ain't Leaving Without You" performed by Jaheim, then "Work Out", by J. Cole, and "Diced Pineapples", a duet between Drak and Wale.
She has graced the pages of several magazines, such as XXL Eye Candy, Show Magazine, and KING Magazine among others.
In addition to her career, Bernice brought attention to herself by dating a number of celebrities, including musicians Drake and T.I., and professional basketball player James Harden. Bernice's net worth is authoritatively estimated at $1.1 million.