"Black Panther" actor Michael B. Jordan's Wiki: Net Worth, Wife, "Creed", Parents, Family, Married
• Michael B. Jordan is an American actor, born in 1987 in Santa Ana, California.
• He had a minor role in the TV crime-drama series "The Sopranos" in 1999 and starred in "Hardball" in 200•
• His breakthrough role was in 2013 with the drama film "Fruitvale Station", for which he won five awards.
• In 2018, he starred in the box office hit "Black Panther" and his net worth is estimated at $8 million.
• He is very popular on Instagram, Facebook and Twitter, with over 7.6 million followers on Instagram.
Who is Michael B. Jordan?
Have you seen the newest film about the Marvel Comics character T'Challa, or Black Panther, entitled "Black Panther"? If yes, then you have certainly seen Michael B. Jordan in the film as Erik Killmonger, the main villain. If not, then we have just told you about it, and Michael coming to prominence, mostly thanks to this portrayal. Born Michael Bakari Jordan on the 9th February 1987, in Santa Ana, California USA, he is an actor, who apart from the role of Erik has also starred in the film "Creed" in 2015 as Adonis Creed, and as Oscar Grant in the drama film "Fruitvale Station" back in 2013. Do you want to hear more about Michael B. Jordan, from his childhood years to career beginnings, and his personal life as well? If you do, then stay tuned, as most interesting information about this prominent actor will follow.
Michael B. Jordan Wiki: Early Life, Parents, and Education
Jordan is the middle child of Donna and Michael A. Jordan; he has an older sister named Jamila and a younger brother Khalid. He spent only two years of his childhood in Santa Ana, as the family then moved to Newark, New Jersey., where e went to Newark Arts High School, at which his mother was a school counselor. During his high school years, Michael was a basketball player.
Child Model
Before becoming an actor, Michael was a child model; his first contract was with Modell's sporting goods, and then Toys "R" Us. He had several other engagements that made it easier for Michael to transform from modelling to acting, feeling more comfortable in front of a camera.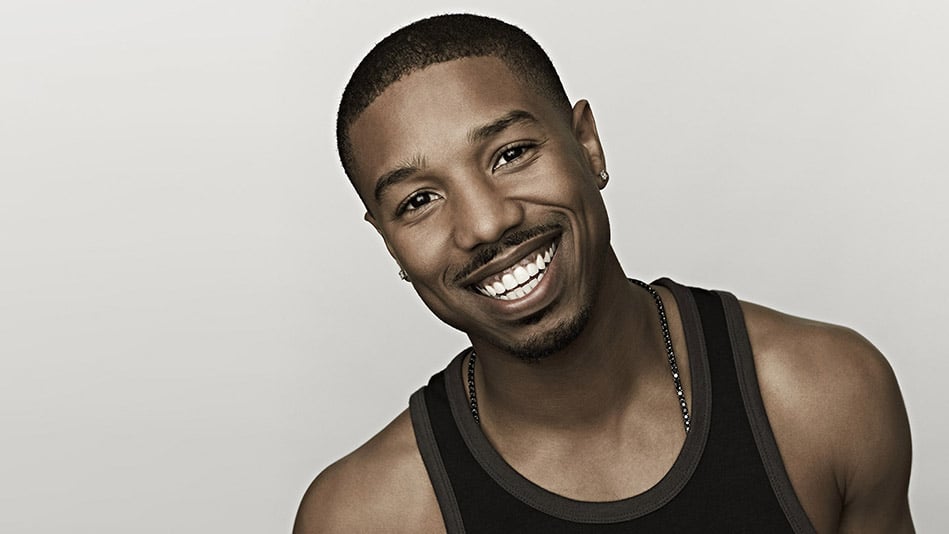 Acting Beginnings
It was in 1999, still only 12 years old, that Michael made his acting debut, cast in a minor role in the TV crime-drama series "The Sopranos". He continued with minor roles in such TV series as "Cosby" in 1999, and then in 2001 made his film debut in "Hardball", starring Keanu Reeves and Diane Lane. The following year, Michael got his first recurring role, as Wallace in the hit series "The Wire", appearing in 13 episodes, but with his character a part of the main story throughout the season. Despite this success, Michael was considering quitting acting for good, but he moved to daytime television, with the part of Reggie Porter Montgomery in the drama series "All My Children", taking over the role from his "Black Panther" co-star Chadwick Boseman, and over the next three years featured in 59 episodes of the highly-acclaimed series, which increased his popularity with TV and film casting directors.
Rise to Prominence
With every new role Michael was becoming more popular, and in 2009 he was chosen for the part of Vince Howard, in another hit series "Friday Night Lights", based on the 1990 non-fiction book by H. G. Bissinger. However, it was in 2013 that Michael came to real prominence with the role of Oscar Grant in the drama film "Fruitvale Station", directed by Ryan Coogler with whom he would later often collaborate. He won five awards for the part, including the Satellite Award in the category Breakthrough Award Performance. The following year, he starred in the romantic comedy film "That Awkward Moment", with Zac Efron and Miles Teller, while in 2015 he had another breakthrough role, as Adonis Creed in the sequel to Rocky and at the same time a spin-off, entitled "Creed". The film was also directed by Coogler, and it became a complete success, launching Michael to stardom. He won AAFCA Award and BET Award, and also Black Reel Award in the category for Outstanding Actor, Motion Picture, among other awards. He is now scheduled to repeat the role in the second film "Creed II", scheduled for release on the 30th November in India.
"Black Panther"
After that, this young actor didn't have any successful projects until 2018, when he was chosen for the role of Erik Killmonger in the box office hit "Black Panther", which grossed more than $1.3 billion at the box office, and for which he received a Saturn Award nomination in the category for Best Supporting Actor, among other nominations. Since then, Michael has starred in the Ray Bradbury novel's "Fahrenheit 451"-based film of the same name, as the lead protagonist, Guy Montag, for which he received a Primetime Emmy Award nomination in the category of Outstanding Television Movie. He is now working on several projects, including a new TV sci-fi drama series "Raising Dion", scheduled for release in 2019, and the biopic film about Bryan Stevenson, the world-renowned civil rights defense attorney, entitled "Just Mercy", which will premiere in 2020.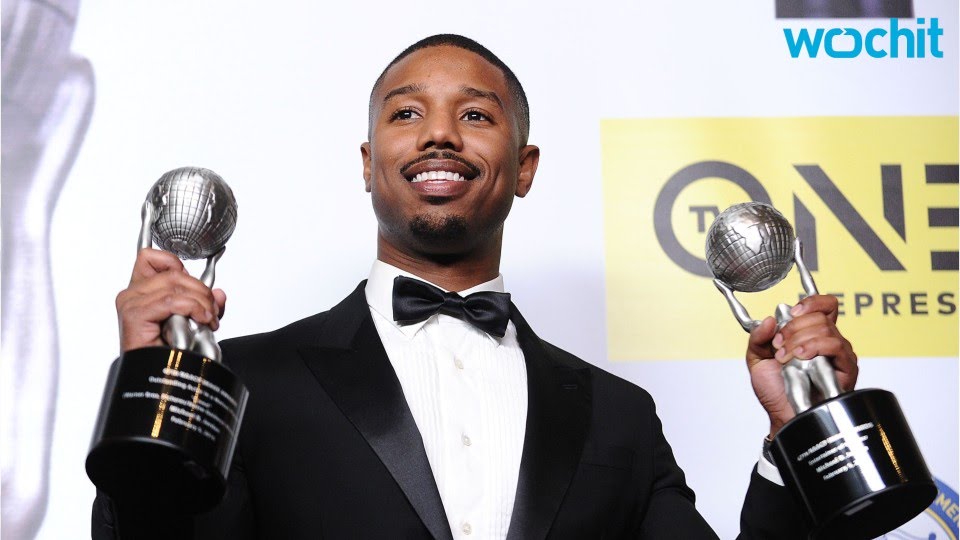 Michael B. Jordan Net Worth
Do you know how rich Michael B. Jordan is? Since launching his career, Michael has appeared in over 40 film and TV titles, all of which contributed to his wealth, however, "Fruitvale Station", "Creed", and "Black Panther" are the most prominent films on which he worked, both critically and commercially. So, have you ever wondered how rich Michael B. Jordan is, as of late 2018? According to authoritative sources, it has been estimated that Jordan's net worth is as high as $8 million, which is pretty impressive, don't you think?
A huge thank you to @Acura for showing up at yesterday's #MBJAM17 and for your generous support of @LupusLA #NSX pic.twitter.com/nvEjpNWdt7

— Michael B. Jordan (@michaelb4jordan) September 18, 2017
Michael B. Jordan Personal Life, Dating, Wife, Married
What do you know about Michael behind the scenes? Did you know that until very recently he lived with his parents, in a house which he bought in Sherman Oaks? You probably didn't. Also, do you know that he has set a date with Naomi Osaka, a tennis player, for the "Creed II" premiere, thanks to Ellen DeGeneres, who likes to meddle in personal lives of celebrities and be a matchmaker? However, when asked if he is single or dating, Michael decided not to reveal his relationship status.
Michael B. Jordan Internet Popularity
Over the years, Michael has become extremely popular over social media platforms, especially Instagram and Facebook, though he is also no stranger on Twitter. His official Instagram page has over 7.6 million followers, with whom he has shared events from his personal life, such as hanging out with his brother, but also details from his career, such as the date of the "Creed II" premiere, among many other posts. On Facebook, Michael has over one million followers, while on Twitter, Michael is followed by more than 970,000 people.