Caroline Dhavernas (Hannibal) Wiki Bio, husband, net worth, family
• Caroline Dhavernas is a Canadian actress best known for her roles in "Wonderfalls" and "Hannibal".
• She is the daughter of two actors, and has a sister who is also an actress.
• She began her on-screen career in 1990 and achieved her biggest success in 2004 with "Wonderfalls".
• Her net worth is estimated at $2 million.
• She has been in a relationship with actor Maxime Le Flaguais since October 2016.
Who is Caroline Dhavernas?
Caroline Dhavernas is a Canadian television and film actress, probably best known for her roles as Jaye Tyler in the Fox comedy series "Wonderfalls" (2004), and as Dr. Alana Bloom in NBC horror-drama series "Hannibal" (2013-2015).
So, do you want to find out more about the life and work of Caroline Dhavernas, from her early childhood to date, including her personal life? If yes, then stay with us for the length of the article as we bring you closer to the Canadian actress.
Caroline Dhavernas Wiki: Early Life, Family, and Education
Caroline Dhavernas was born on the 15th May 1978, in Montreal, Quebec, Canada; she is a daughter of Michèle Deslauriers and Sébastien Dhavernas, both actors, and has a sister named Gabrielle who is also an actress. At a very young age and being French-Canadian, Caroline began learning English in the English-speaking elementary The Priory School.
Career Beginnings
Caroline Dhavernas made her on-screen debut in 1990 in an episode of the series called "Les filles de Caleb", while two years later, she debuted on film in Michel Langlois' drama "Cap Tourmente" starring Andrée Lachapelle and Roy Dupuis. In 1997, Dhavernas played Roxanne Roy in eight episodes of the series "Lobby" and ended the '90s with parts in such films as "Running Home" and "L'île de sable", both in 1999.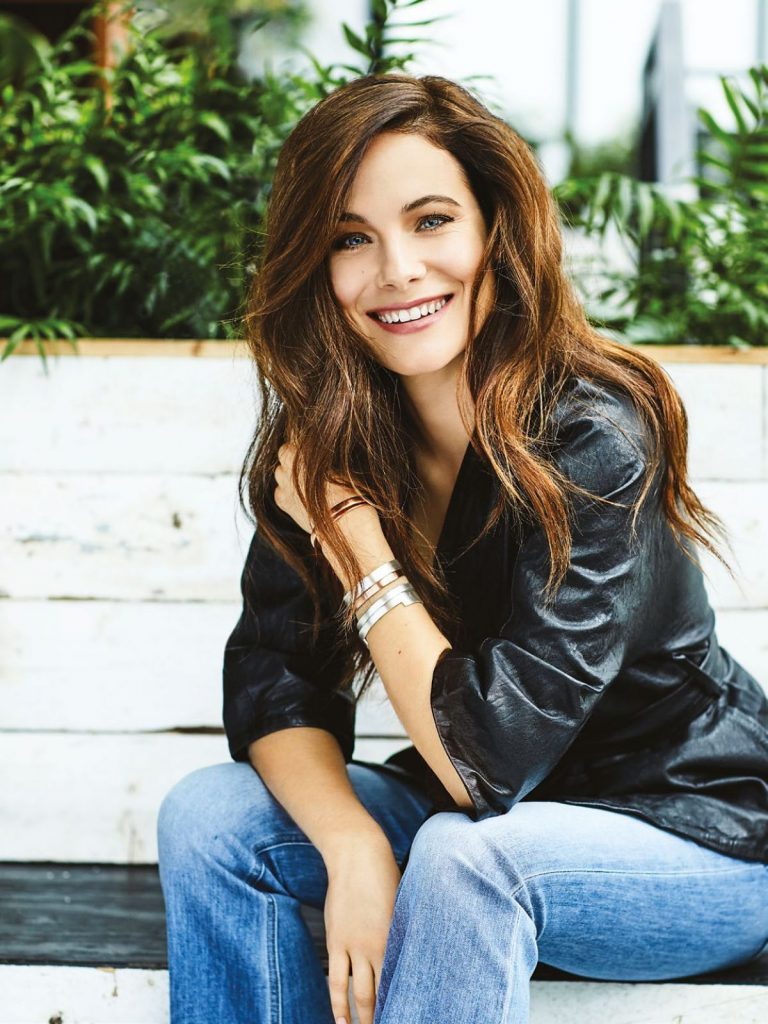 Wonderfalls and the 2000s
In 2001 Caroline appeared alongside Piper Perabo, Jessica Paré and Mischa Barton in the drama "Lost and Delirious", and the same year played the titular role in the biography "Heart: The Marilyn Bell Story", about a Canadian teenager who was the first person to swim across Lake Ontario in 1954; this part helped her to secure more roles in the coming years. Also in 2001, she played Anna in the sports comedy "Out Cold" starring Flex Alexander, A.J. Cook and David Denman, while Caroline had the lead part in Michael MacKenzie's drama "The Baroness and the Pig' (2002) co-starring Patricia Clarkson and Colm Feore. She then appeared in an episode of the Golden Globes Award-nominated series "Law & Order" (2002), but her biggest success came in the series "Wonderfalls", in which she played Jaye Tyler for 14 episodes in 2004.
Focus on Film
Following this success, Dhavernas switched her focus to films and she spent the next several years appearing on the big-screen – in 2006 she played a supporting role in the Golden Globe Award-nominated film "Hollywoodland" starring Adrien Brody, Ben Affleck, Diane Lane and Bob Hoskins, while in 2007, Caroline worked with Chris Cooper, Ryan Phillippe and Dennis Haysbert in Billy Ray's "Breach". By the end of the decade, Dhavernas had played in such films as "Passchendaele" (2008), "The Cry of the Owl" starring Paddy Considine and Julia Stiles, and in "Father and Guns", both in 2009.\
Return to Television and Hannibal
Caroline Dhavernas didn't appear on television for six years after "Wonderfalls", but returned in an episode of "Law & Order: Criminal Intent" in 2010 before taking part in the Golden Globes Award-nominated mini-series "The Pacific" (2010). Still, she continued to work in films, and played a supporting role in the romantic comedy "The Switch" (2010) starring Jennifer Aniston, Jason Bateman, Patrick Wilson, Jeff Goldblum and Juliette Lewis. The year was quite busy for Caroline, as she also starred in the horror "Devil" with Chris Messina and Bokeem Woodbine, and alongside Adrien Brody in "Wrecked". In 2011, Dhavernas played Dr. Lily Brenner for 13 episodes of the series "Off the Map", while between 2013 and 2015, she was Dr. Alana Bloom in the Primetime Emmy Award-nominated "Hannibal", playing for 39 episodes alongside Mads Mikkelsen, Hugh Dancy, Laurence Fishburne and Gillian Anderson.
Most Recent Work and Mary Kills People
In 2016, Dhavernas played the role of Chloé Vincent in 20 episodes of the drama series "Blue Moon", and then appeared in such films as "De père en flic 2" (2017) and François Girard's "Hochelaga, Land of Souls" (2017). Since 2017, Carolina has been playing Mary Harris, an ER doctor and single mother who secretly acts as the angel of death, helping patients with terminal illnesses to die, in the series called "Mary Kills People"
Caroline Dhavernas Net Worth
Since launching her career, Caroline has appeared in over 50 film and television projects, all of which have contributed to her wealth. So, have you ever wondered how rich Caroline Dhavernas is, as of early 2019? According to authoritative sources, it has been estimated that Dhavernas' net worth is as high as $2 million. Undoubtedly, her wealth will become higher in the upcoming years, assuming that she successfully continues her career.
Caroline Dhavernas Personal Life, Husband, and Relationships
Caroline Dhavernas is not married, but she was in a relationship with fellow Canadian television, film and theater actor Maxime Le Flaguais. Dhavernas kept this relationship away from the public eye until October 2016, when she shared the news while attending the Montreal Canadiens game at the Bell Center together. Soon afterwards they apparently broke-up, but there is speculation that they are still in a (secret) relationship.