Cary-Hiroyuki Tagawa (aka Shang Tsung on Mortal Kombat game) Wiki Bio
• Cary-Hiroyuki Tagawa is a Japanese-Russian actor best known for his acting career, martial arts, and professional stuntman skills.
• He has a love for acting from his Japanese mother and received martial arts training in Kendo, J.K.A. Karate, and his own style based on breathing and philosophy.
• He achieved recognition in 1986 with his role in "Big Trouble in Little China" and in 1989 with his role in "License to Kill".
• In 2013 he starred in "47 Ronin" and currently stars in "The Man in the High Castle" and "Lost in Space".
• He is estimated to have a net worth of over $20 million.
Who is Cary-Hiroyuki Tagawa?
Tagawa was born in Azabu, Tokyo, Japan on 27 September 1950, under the zodiac sign of Libra, and holds both Japanese and Russian nationality. He is best known for his acting career, while he is also a sports physiologist, martial artist and a professional stuntman.
Early life
Tagawa's love for acting came from his Japanese mother who was an actress, while his Japanese-American father was a member of the US Army and spent his time with troops in North Carolina, Louisiana and Texas. Tagawa has a brother named Greg; they weren't raised in one city as their father moved with the military, and so did his family. Tagawa spent a lot of time in the US while he also stayed for a while in Japan. He is a linguist as he can speak English and Japanese fluently while he is also very good at the Korean and Spanish languages, and believes that the most beautiful language in the world is Hawaiian, which should be studied globally because it represents life itself.
Education
Tagawa attended Duarte High School in Southern California, which was when he first started acting, and almost immediately fell in love with it, while he also began martial arts training in Kendo. After matriculating, he studied at the University of Southern California where he began training in Japanese Karate, and spent a year in Japan on one of the student exchange programs, and where he began training in J.K.A. karate under the famous trainer Master Nakayama; however, Tagawa saw it as too violent and competitive a sport, and therefore decided to focus more on his own style, based on breathing and philosophy rather than on physical strength.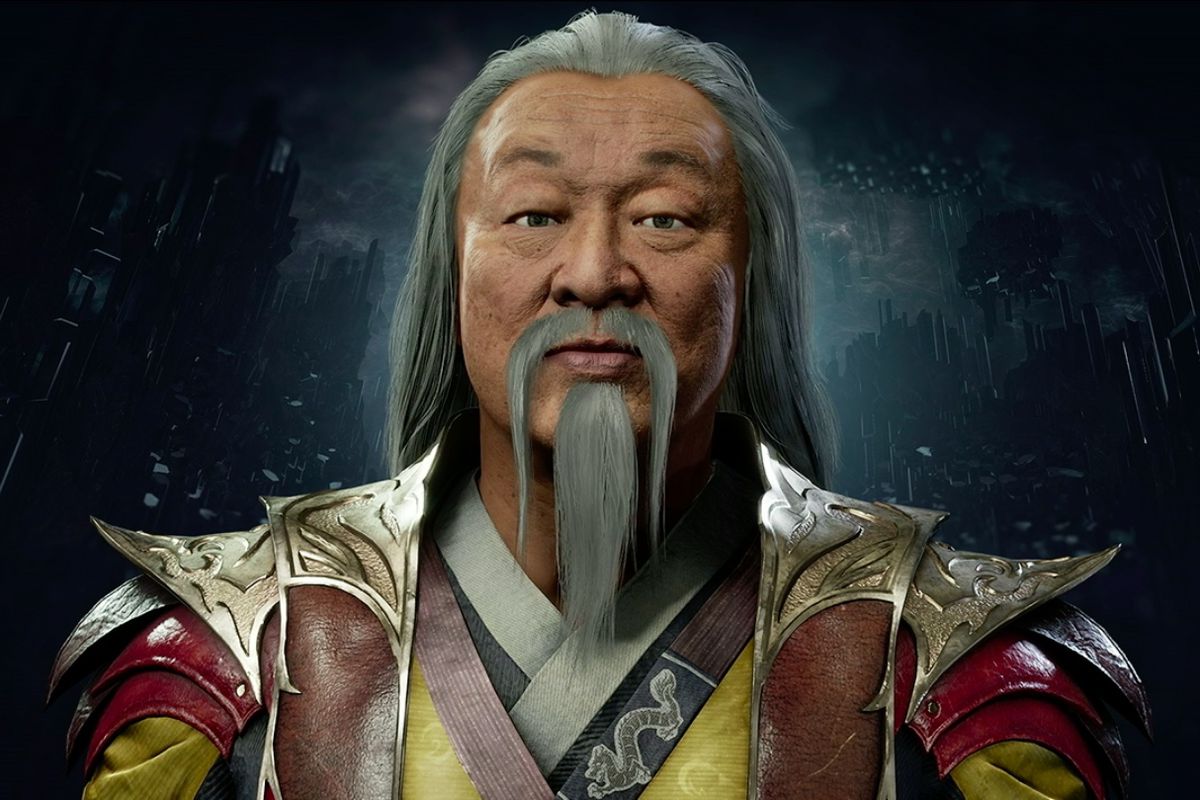 Career
Tagawa's first role came in 1986, when he played Wing Kong Man in "Big Trouble in Little China" movie. He gained recognition in 1987 when he played Chang in "The Last Emperor" movie, which turned out to be a major success all around the world. In the same year, Tagawa began playing his first TV series roles in "Miami Vice", "The Colbys", and "Star Trek: The Next Generation", appearing in a single episode of each.
In 1989, he played the important role of an undercover agent in the James Bond movie entitled "Licence to Kill", and in 1991 appeared in two movies which were considered significant for the progress of his career – Yoshida, the Yakuza boss, in "Showdown in Little Tokyo", and Kai, the hitman who assists mafia families in Korea, in "The Perfect Weapon".
In 1993, Tagawa played Eddie Sakamura in "Rising Sun", and in 1995 landed the role for which he is known today – the shapeshifting mage called Shang Tsung in "Mortal Kombat", then in 1995 he appeared in the "Mortal Kombat: Annihilation" sequel. During the next 10 years, Tagawa appeared in numerous TV series and movies, and while his best performances are considered to be those he had before 2000, some of his noticeable roles after 2000 include as Commander Minoru Genda in "Pearl Harbor" in 2001, Krull in James Cameron's "Planet of the Apes" in 2001, as well as The Baron in "Memoirs of a Geisha" in 2005 and Ken in "Hachi: A Dog's Tale" in 2009.
Tagawa's great skills in martial arts helped him win the role of Heihachi Mishima in the 2009 "Tekken" movie which is based on Tekken video games for PlayStation. In 2013, he played the character Shogun Tsunayoshi in "47 Ronin" fantasy action movie which turned out to be a big success, and he appeared in the Tekken sequel entitled "Tekken 2: Kazuya's Revenge" in 2014.
In 2015, Tagawa landed his first role in a TV series as he played Nobusuke Tagomi in "The Man in the High Castle", which talks about an alternate history in which Germany and its allies won World War II. Tagawa is still shooting for this series, but has appeared in several movies in the meantime, such as "Showdown in Manila"  and "Kubo and the Two Strings" (voice role) both in 2016, and in "Duel of Legends" in 2018.
Tagawa is currently shooting for both "The Man in the High Castle" and "Lost in Space" TV series – he is also addressing student groups at both SFSU and Stanford Universities, and is working on his own martial arts form which he calls "Chun Shin". He was also a masseur in the past for the football team of University of Hawaii, to help injured players.
Hachi: A Dog's Tale
One of Tagawa's personal favorites is "Hachi: A Dog's Tale" movie in which he starred alongside Richard Gere – the movie is based on the true story of the Akita Inu dog named Hachiko who, after his owner Ueno Hidesaburo died at work in 1925 (Richard Gere in the movie), went back to Shibuya train station next day and waited for his owner at the same spot he used to wait for him every day to get back from work. During the next nine years, Hachiko went to the same place at the same time in order to wait for Ueno until he died in March 1935. Today, a bronze statue of him stands at the place where Hachiko used to wait in front of the Shibuya train station.
Other appearances
Tagawa appeared in the "Let's Get Married" evening TV show on 9 July 2010 which was aired on All-Russia Channel – this was unlike anything he'd done before, as he was a lead character in search of a woman he wants to marry. He had to choose between three candidates who were selected before the show took place, and he chose a 23 years old Russian girl although he was 60 at the time – both of them were quite fond of each other, but didn't end up marrying.
Personal life and likes
Tagawa married Sally Phillips in 1984 and who seemed to be the love of his life, but the couple divorced in 2014, after have three kids together named Calen, Brynne and Cana. There is nothing known about Tagawa's love life after his divorce, and he seems to be single at the moment – he hasn't remarried, and is currently living in Honolulu, Hawaii.
Tagawa spends most of his free time in the nature, and if he doesn't have free time, he makes it as he takes Fridays and Mondays off. He claims that nature is a great reminder of the fact that we didn't get here first, and that there exists a force on Earth that is more powerful than humans.
Religion
Tagawa became friends with two Orthodox Christian actors who he acted alongside in 2013, named Pyotr Mamonov and Ivan Okhlobystin. He was fascinated by their religion and as he learned more about it, he decided to turn to it and was baptized as Panteleymon on 12 November 2015 in the Russian Orthodox Joy of All Who Sorrow church, located in Moscow, and a year later, he became a legal citizen of Russia.
Tagawa's advice to people
Tagawa is a spiritual person who believes that breath is the best self-healing tool one can use, it's completely free and you can do it whenever and wherever you want – he also works as a spiritual healer which he started doing before he came to Hollywood, and claims how a single exhale can release more toxins from your body than anything else that you do. He says that life will bring you down many times in life, but it doesn't matter how many times you fall down – what matters is how many times you get up.
Appearance and net worth
Tagawa is currently 68 years old, has short black hair, brown eyes, is 5ft 11ins (1.8m) tall and weighs around 183lbs (83kg).
According to authoritative sources, Tagawa's current net worth is estimated to be over $20 million, which he's made over the course of his 33 year-long varied career.
EXPECT BIG THINGS FROM MY CHARACTER NOBUSUKE TAGOMI,W/@carstennorgaard #PhilipKDick #maninthehighcastle #AmazonPrime pic.twitter.com/wrs63xG09M

— Cary-Hiroyuki Tagawa (@CHTOfficial) February 28, 2015
Social media presence
Tagawa is a man turned to nature and spirit rather than technology, so it is not strange that he isn't that active on the internet – he launched his Twitter account in October 2014, and has gathered nearly 8,000 followers and tweeted more than 3,000 times, while he has a Facebook page as well, with nearly 3,000 fans.