Celestia Vega (Twitch) Wiki Bio, age, height, dating, boyfriend, net worth
• Celestia Vega is a Twitch and YouTube star popular for her provocative talk and adult videos
• She attended a high school in New York and a classic music school where she played the guitar
• She streams herself playing various games and has her own account at PornHub
• She likes to write poetry, play the guitar, sing, read books, draw, and watch horror movies
• She has deleted her Instagram and Twitter accounts and is no longer connected with her fans via any social media
Who is Celestia Vega?
Celestia Vega is a Twitch and YouTube star, who is famous for her provocative talk and adult videos. Being popular some time ago, she doesn't often show up these days, so information is about her earlier life, which can help us to understand what Celestia is up to now.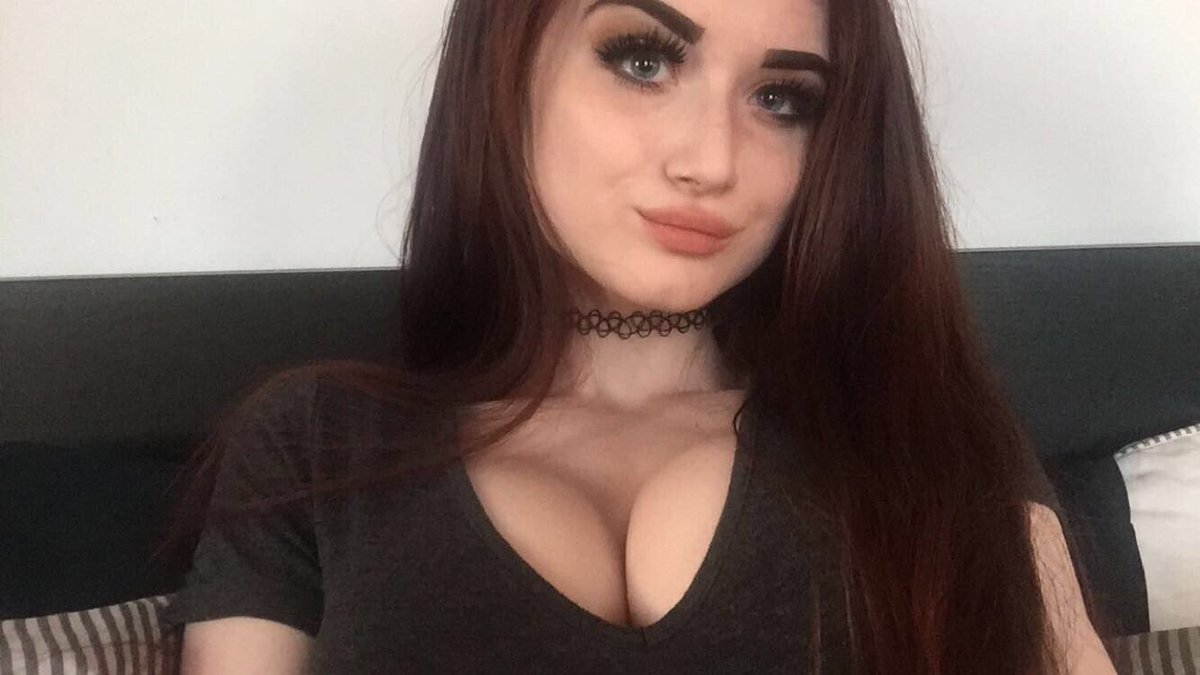 Early life and family
Celestia Vega was born on 12 August 1998, in New York, the USA. There's no information about her parents or siblings. Later she moved to California.
Education
Celestia Vega attended a high school in New York, but there is no information about which high school she matriculated from, though some sources say she suspended her middle school since she didn't feel comfortable there. In her video "50 Facts About Me", Celestia confessed that she felt that she would never fit into any group of her classmates, feeling a stranger to everybody all the time: 'Video games were such an escape for me, especially because at school I had trouble making friends and would constantly have to deal with a lot of underlying bullying which I kept to myself'. She also attended a classic music school for eight years where she played the guitar, playing it since she was around five years old.
Twitch and YouTube career
In one of her videos Celestia tells she had a passion for video games since she was around three years old. The first game she played was "Freddi Fish" series.
Celestia Vega joined YouTube and Twitch in 2015. Most of the time she streamed herself playing "Oblivion", "Animal Crossing: Wild World" and "RuneScape", but actually choosing a game to play entirely on what mood she was in. Thus she also streamed "Diablo III", "League of Legends", "H1Z1", "Minecraft", etc. Later Celestia started posting provocative and adult content videos which caused a lot of interest about her personality.
A couple of years ago Twitch gave Celestia a sub button which allowed her to receive payments from subscribers. Twitch has three levels of subscriptions, which can cost $4,99, $9,99 or $24,99, and Twitch streamers get a half of that sum, the rest going to Twitch as a commission. Celestia became very emotional, especially as many of her followers subscribed to her channel at once, making Celestia cry of happiness. Celestia is often associated with Zoie Burgher, another popular Twitch streamer and YouTuber; they often appeared together in their videos, but when Celestia decided to go for professional porn, Zoie found this decision inappropriate for her Luxe Gaming collective, and eliminated Celestia from her gaming squad. It's interesting that Zoie ended up joining the professional porn too a short time later.
At the moment Celestia has almost 600,000 subscribers to her YouTube channel, and nearly 125,000 followers on her Twitch channel. As for now she's deleted her Instagram and Twitter accounts, on which she totaled almost 500,000 followers, posting the final message "I'm done" and removing everything she posted before. She can't now be found on Snapchat either. Back in the day Celestia visited various gaming events and festivals such as Vidcon and Insomnia, but now she doesn't appear anywhere.
Current professional porn career
The story of her first porno was promoted with the help of another popular YouTuber, KSI (whose real name is Olajide William "JJ" Olatunji). They posted a video "My First Adult Movie ft Celestia Vega" on which they promised to show their first porn movie they filmed together if the video got at least a million 'likes'; It caused a lot of interest and gossip about Celestia's future porn career. The video hasn't hit a million likes, and their fans keep joking that they are still waiting for the movie to be posted.
Celestia keeps on working as a professional porn actress promoted by the famous LA Direct Models talent agency, founded in 2000, which works with pornographic actors and actresses. She was involved in pornography when she decided to become a cam model, and decided that it was the way she wanted to go. She now has her own account at PornHub.
Hobbies and real life
Celestia has several hobbies – she often writes poetry (almost daily, as she says), plays the guitar, sings, reads books (but she doesn't share which ones exactly, mentioning that earlier she read from three to five books a day when she was younger), and draws. Celestia also shared that she adored watching horror movies and 'experimenting with all sorts of creepy things' like documentaries on murders and programs about conspiracy theories. As for sports, Celestia prefers soccer and cross country.
Celestia once shared her experience of numerous painful relationships when her boyfriends treated her badly, saying that she didn't even understand or see any reason for boys to behave like that. Celestia was proud to admit that she was for free sexual life, and she didn't see anything wrong about having sex with other guys. Celestia claims to be bisexual – she confessed to once kissing her friend when she was in 8th grade. Later she shared lots of stories about her relationship with boys mentioning she is fine with dating people whether it's a boy or a girl.
Celestia insists she hasn't done had plastic surgery, and has 100% natural body. Probably true since she once confessed she had a trypanophobia (the fear of needles), and when she was a child, she used to scream and cry and even pass out at the hospital if she needed injection shots or other medical manipulations. She sometimes streamed as she sang, but these videos didn't catch too many followers and watchers, and top donations for such streams were often around $5. Celestia likes to joke that she's good at making animal noises, entertaining her followers with fun videos showing how a guinea pig or a pterodactyl sounds. Animals are another passion – she's got two red cats which are brothers, which she adopted some time ago. She admits that she even once worked on a farm since she loved animals and couldn't resist helping and taking care of them. Her favourite animals are cats, llamas and snails.
Net Worth
Sources estimate that her net worth is well over $250,000, and as for her income, when Celestia was streaming, one could donate her sums around $100 and be a top-donator, which is not a very high hit for a popular Twitch streamer.
Appearance
Celestia is 5ft 5ins (1.65m) tall, has blue eyes, very pale skin, and her body type is slim. Earlier Celestia had very long hair which she dyed dark blue, cherry red and jet black, but she also likes wearing wigs of various colors and lengths, prefering soft pink and blonde shades, but sometimes switches to long black. When she started her professional porn career, she cut off her hair leaving it super short and naturally brown. Some of her fans consider she cut her hair due to a painful break-up with her boyfriend.
Where is she now?
Her fans are somewhat worried about her disappearance, since they can't find any actual information about her. One can find comments under YouTube videos about Celestia, that they are wondering why she decided to take a break from social media, and deleted her accounts on Instagram and Twitter, but they can't get any answers. Some of her fans consider that she went back home when she realized her career wasn't going anywhere.
Celestia always had problems with depression and anxiety. She confessed that she used gaming as her personal escape from real life stresses and problems. Playing MMO she could interact and communicate with like-minded people, and not be afraid of being hurt or neglected. Celestia fought with her fears of other people by talking to her gaming mates via Skype or TeamSpeak, which she said helped her to feel more confident and calmer. Now she is not connected to her fans via any social media, and her fans are afraid she could hurt herself, though they try not to believe it themselves.