Clint Eastwood's ex-wife Dina Eastwood Wiki Bio, net worth, dating, kids
• Dina Eastwood is a 53 year-old television news anchor, actress and reporter.
• She is best known for being the ex-wife of Hollywood star Clint Eastwood, with whom she has one child.
• She is of English, Irish and German descent from her mother's side, and Japanese, African-American and Hawaiian through her father.
• Her net worth is estimated to be $20 million.
• She is active on social media, with an Instagram account boasting nearly 17,000 followers, a Twitter page with nearly 20,000 fans, and a Facebook account.
Who is Dina Eastwood?
Dina Marie Ruiz, better known as Dina Eastwood was born on the 11th July 1965 in Castro Valley, California USA, and is a 53 year-old television news anchor, actress and reporter. Dina appeared in movies "Blood Work", "The Forger" and "True Crime", but is primarily recognized for being the ex-wife of Hollywood star Clint Eastwood, with whom she has one child. Her career has been active since 1990.
Dina Eastwood Bio: Early Life, Family and Education
Dina Eastwood grew up in Fremont, California with her mother Mary Lou Ruiz, her father Michael Ruiz and her younger brother. Regarding her heritage, Dina is of English, Irish and German descent from her mother's side, and Japanese, African-American and Hawaiian through her father, Michael, who was adopted by a Portuguese and Puerto Rican couple, and married her mother when they were 21 and 19 years old. Her father was a public school teacher for more than 30 years while her mother earned her living by selling appliances. Thus, she has stated in interviews that she and her brother grew up as latchkey children, and that this experience largely influenced who she is today. During a large portion of her early life she would only see her parents after seven in the evening after they would come from work, and so she learned to be independent and resourceful from early on. Being alone for most of the day also made her appreciate her friendships even more. Dina stated that she has had the same best friends since first grade with the exception of one. Dina got her first job at McDonald's when she was 15, and throughout her high school years she also supported herself by teaching gymnastics and cleaning apartments. Having matriculated from Mission San Jose High School in her home town, she enrolled first at the Ohlone College, and while studying she became an anchor for the Ohlone College Television's Newsline program. After that she briefly went to Arizona State University in Tempe, before graduating from San Francisco State University in 1988 with a Bachelor's degree in Broadcast Communications.
Career
Having graduated in radio and television, coupled with her experience as a newsline anchor and her natural resourcefulness, it did not take long for Dina to find work in her field. Her first long-term engagement after college was at the KNAZ-TV station in Flagstaff, Arizona, first working as a reporter before transitioning to the news anchor position, where she remained for about a year before moving to Monterey-Salinas, California, hired at KSBW station again as a news anchor, and where she met her future husband, Clint Eastwood. Dina remained at the KSBW until 1997. In the following year she started her work as a host of the television show "Quest for Excellence" in which teachers, administrators and students focus on their everyday challenges.
In 1999 she made her acting debut in Clint Eastwood's movie "True Crime", and appeared two more times in movies directed by her husband – in the 2002 thriller "Blood Work", and in 2012 in "The Forger", which also featured her stepson Scott Eastwood in a supporting role. Dina made a surprise return to television in 2011 when she guest anchored at the KSBW station alongside Dan Green, then also co-hosted the popular and long-running hidden camera reality show "Candid Camera" for several seasons. In 2012 she starred in E! Channel's reality show called "Mrs. Eastwood & Company", which ran for 10 episodes and chronicled the lives of Dina, her daughters Francesca and Morgan and the six-person a cappella group called Overtone, which lived with the Eastwoods during that time in their Carmel-by-the-Sea mansion. Dina Eastwood's work over the years put her on the "Alumni Hot Shots" list of the San Francisco State University.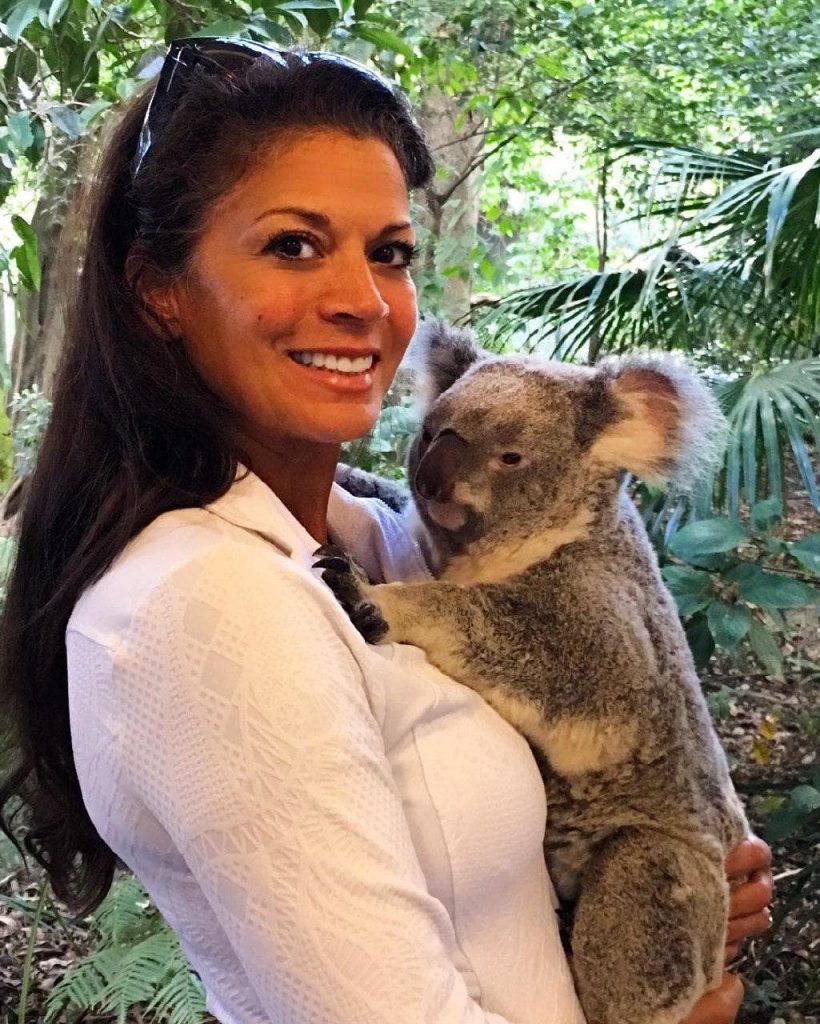 Personal Life
Speaking about her personal life, Dina met her first husband while she was still working at KSBW-TV. In 1992 she did an interview with the acclaimed actor and director Clint Eastwood, and the chemistry between the two was obvious from the first minute, more so as shortly into the interview they started flirting, which lead to Clint asking her out afterwards. Soon they started dating, and married on 31st March 1996, with their daughter Morgan born in December that year. Unfortunately, in 2013 Dina Eastwood had to go to a rehab institution due to anxiety and depression issues, shortly after news about her and Clint's marital troubles surfaced, when she stated that they had been living separately for an undisclosed period of time. The couple filed for divorce in October 2013. As of July 2016, Dina Eastwood has been married to basketball coach Scott Fisher, and currently reside in San Francisco, California.
Net Worth
So, have you ever wondered just how rich Dina Eastwood is? Well, authoritative sources have estimated her net worth at $20 million, earned throughout her long career on television, supplemented by her divorce settlement. Her ex-husband Clint Eastwood on the other hand has a net worth of around $375 million.
Social Media and Appearance
Clint Eastwood's ex-wife, former news anchor has an Instagram account which boasts nearly 17,000 followers. She also has a Twitter page with nearly 20,000 fans as well as a Facebook account. Speaking about her appearance, Dina is 5ft 6ins (1.68m) tall and has long brown hair and brown eyes.