Dave Kindig's Wiki: Net Worth, Age, Wife, Religion, Family, Bitchin' Rides
• Dave Kindig is an American businessman, car designer, and reality TV star
• He is best known for his shows "Bitchin' Rides" and "Beyond Bitchin' Rides"
• Dave has won several awards for his car designs
• He is married to Charity and has two children
• Dave is popular on social media with over 270,000 followers on Facebook, 100,000 on Instagram, and 18,000 on Twitter
Who is Dave Kindig?
Are you into hot rods, and NASCAR in general? Well, then you must know about Dave Kindig, who came to prominence after working on a number of hot rod vehicles, including the legendary Ford Tudor from 1933. Dave was born on the 6th February 1960, in Salt Lake City, Utah USA, and is a businessman, car designer, and reality TV star, best known to the world through the reality TV shows "Bitchin' Rides" and "Beyond Bitchin' Rides", which follows the daily operations of Dave and his team in the Kinding-It Design company. Do you want to read more about Dave's life, how he became so successful, and details about his wife and children, also his net worth? If yes, then stay a while with us as we are about to bring you closer to this successful car designer and reality TV star.
Dave Kindig Wiki: Early Life, Parents, and Education
Dave became interested in cars at an early age; at just five years old he started drawing cars, and this talent has put him where he is today. His parents have kept out of the picture, and their names haven't been revealed yet, so let's get back to Dave; as he got older his interest became higher, and it wasn't just drawings that interested him, but real hot wheels. He skipped high school classes in order to work on his and his friends' cars. Following his high school matriculation, Dave found his first full-time job, deciding not to pursue further education.
Career Beginnings
He was first employed in high-performance coating company, which focused on putting ceramic coating on exhaust systems of the cars that are displayed in auto shows. During this time, Dave was also a graphic designer, and in his free time continued drawing his own car designs and working on smaller customizations. After almost a decade of working for others, Dave decided to start his own company, Kindig-It Design. Thanks to his skills, determination, and a team of experienced people just like himself, Dave's business developed rapidly. New projects appeared almost daily as Dave became more successful. Soon he struck sponsorship deals with Maverick and Cornwall Tools, while he was also joined by such notable car designers as Carlos Delgado, Valerie Gillies and Kevin Schiele. To speak further of his early success, Dave started working for such automobile industry names as Lotus, Dodge and Lamborghini among many others.
Rise to Prominence
His success attracted attention from several TV stations, and in 2014 the producers of Discovery Channel asked him to become the subject of a new reality series which Dave accepted, and "Bitchin' Rides" was ready for its premiere. The first episode aired on the 2nd September 2014 on Velocity TV to critical acclaim, and since then the series has become the most successful show on Velocity TV, a sister channel of Discovery. The series is now in its fourth season, and some of the most notable cars on which Dave and his team of mechanics have worked include an Audi R8 Spyder, the legendary '69 Camaro, Chevrolet Corvette from '57, and also a '62 Volkswagen bus.
Thanks to the popularity of the series, producers decided to launch another series with Dave as its star, entitled "Beyond Bitchin' Rides", which premiered on the 4th August 2015, but it was canceled after only one season and nine episodes.
Dave Kindig Net Worth
From childhood, Dave dreamed of becoming a car designer, and his dream has become reality. He is his own boss and also a star of the most popular reality series on Velocity TV. What more could he possibly want? So, have you ever wondered how rich Dave Kindig is, as of late 2018? According to authoritative sources, it has been estimated that Dave Kindig's net worth is as high as $2.5 million, which is pretty impressive don't you think? His net worth is bound to increase in the future, as he has only recently become a star, and his show seems likely to keep on running.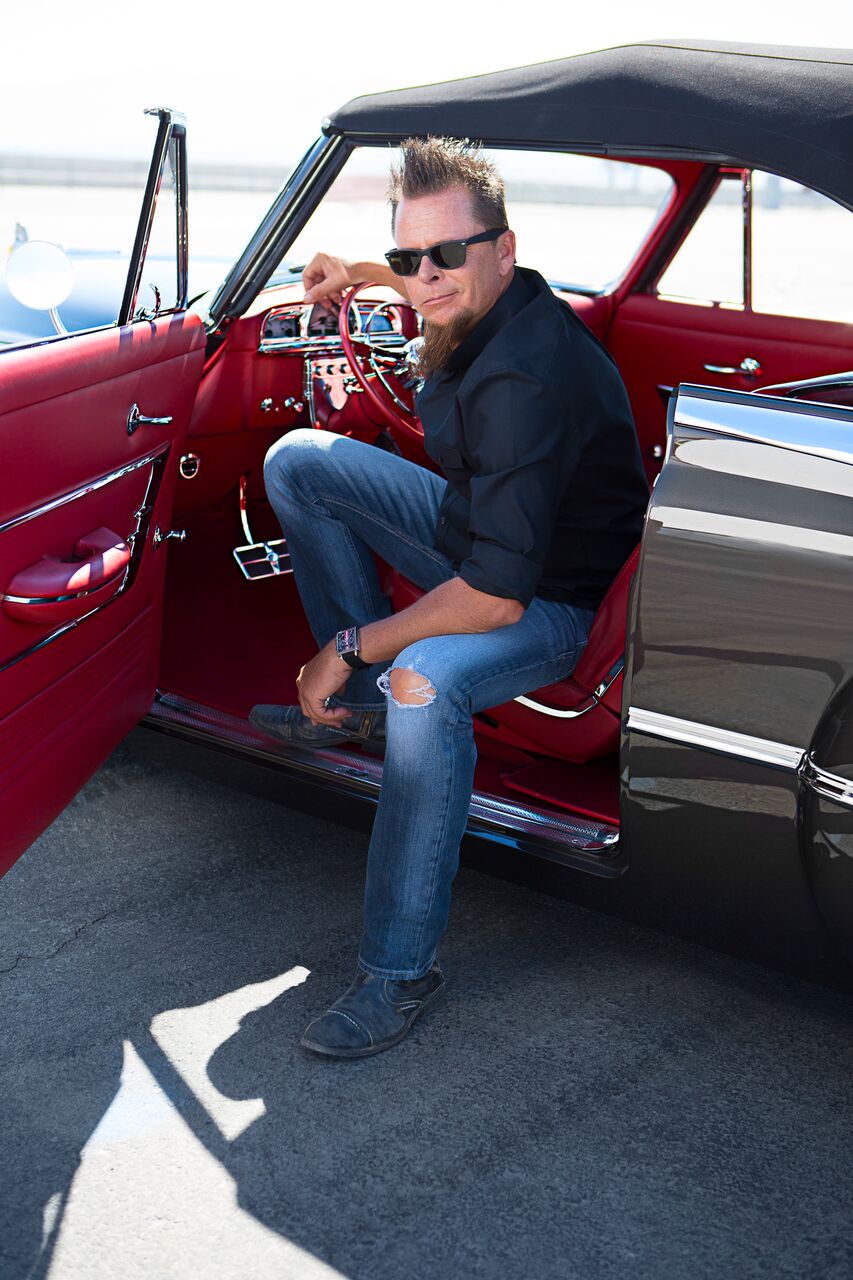 Award Winning Car Designer
It isn't just money that counts, but also awards; Dave has brought home a number from various events, including winning the 2007 GM Design Award- SEMA, and 2012 Master Builder Award- Boise Roadster Show. Also in 2012, he was the winner of the Trendsetter Award at Goodguys Rod and Custom event, and in 2013 the Ford Design Excellence Award from SEMA.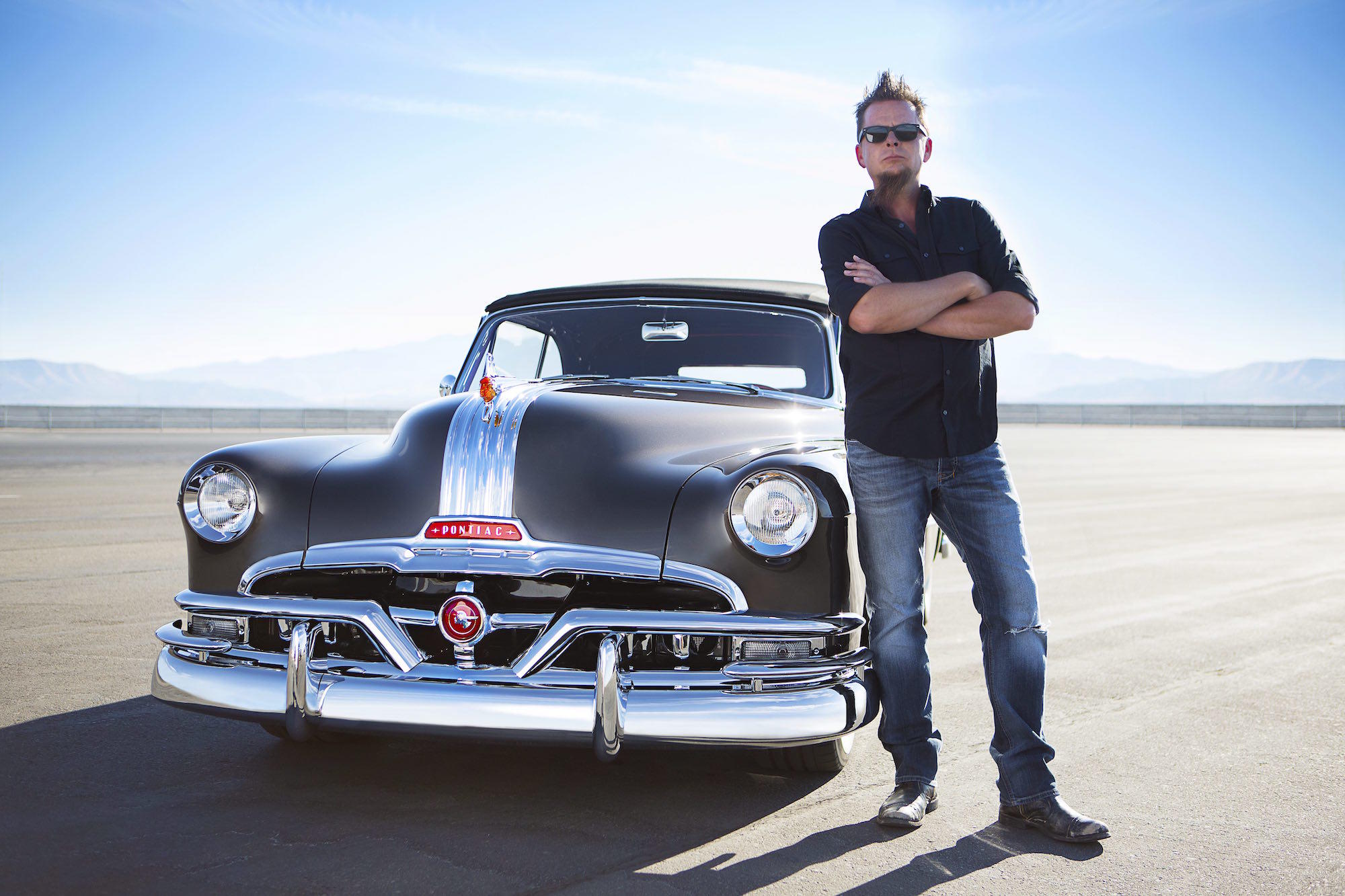 Dave Kindig Marriage, Wife, Children
What do you know about Dave outside his professional life? Not much we presume, as he is a rather secretive person, however, we have discovered a few facts about him. If you wondered if Dave is single or married, well, David is a married man, and in 2017 celebrated the 25th anniversary of marriage with his wife, Charity. The two married on the 11th July 1992, and since then have welcomed two children, a daughter Baylee, and a son Drew, both of whom are involved in Dave's company, and his wife too is a part of the Kindig-It Design, making it a real family business.
Happy Birthday @Moses_Kindigit I hope you have a great day! #kindigitfamily #teamkindigit #bitchinbirthdays pic.twitter.com/fSz2c5cnuA

— Dave Kindig (@davekindigit) April 30, 2018
Dave Kindig Internet Popularity
Over the years, Dave has become quite popular on social media platforms, especially Facebook, and Instagram, though he can also be found on Twitter. His official Facebook page has over 270,000 followers, while his Kindig-It Design Facebook page has over 160,000 fans. Dave is also active on Instagram, with over 100,000 followers, and has used this social media platform to promote his career, announcing the new season of the "Bitchin' Rides", among many other posts, including about his personal life, which you can see on his official page. Dave can be found on Twitter as well, though he has only around 18,000 followers on this social media network.
So, if you aren't already following Dave across social media networks, then this is a fantastic opportunity for you to start enjoying Dave's car designs and customizations. You won't regret it.