Don Stark (aka Bob Pinciotti on That '70s Show) Wiki Bio, net worth, wife
• Don Stark is an American actor born on 5 July 1954 in New York City.
• He is best known for his roles in "Peggy Sue Got Married", "That '70s Show" and "Star Trek: First Contact".
• Don Stark has a net worth of $5 million.
• He married Aubrey Robinson in 1989 and the couple has two daughters.
• His acting career began in 1988 and he has since appeared in 141 acting gigs.
Don Stark (aka Bob Pinciotti on "That '70s Show")
Don Stark was born on 5 July 1954 in New York City, USA, which means that he is 64 years-old, and his zodiac sign is Cancer, and nationality is American. Stark is best known as the actor who played Doug Snell in "Peggy Sue Got Married", and who has also worked on "That '70s Show" as well as on "Star Trek: First Contact".
Photo by the Brilliant Dave Perkal @HitTheFloor Artist cinematographer pic.twitter.com/DBc69gUiO7

— don stark (@donstark70) April 14, 2015
Net Worth
So just how rich is Don Stark as of early 2019? According to authoritative sources, this actor has a net worth of $5 million, accumulated from his career in the previously mentioned field. However, he hasn't spoken about his assets, such as houses and vehicles, but he is seemingly able to financially support himself and take care of his family.
Ethnicity, Background, Wife and Family
Speaking about Don's ethnicity, he is Caucasian with grey hair and brown eyes, the son of  Harriet and Nate Stark, who served as the manager of Wilson's House of Suede; reportedly, his dad was well known for his dry sense of humor. When it comes to his education, Don was a student of Grover Cleveland High School, located in Reseda, California, from where he matriculated in 1972, being active in football and theatre, which would eventually have an effect on his career choice. Speaking about Stark's relationship status, he has been married to Aubrey Robinson since 1989, and the couple seems to be living a happy and prosperous life together with their two daughters, Samantha and Nicole.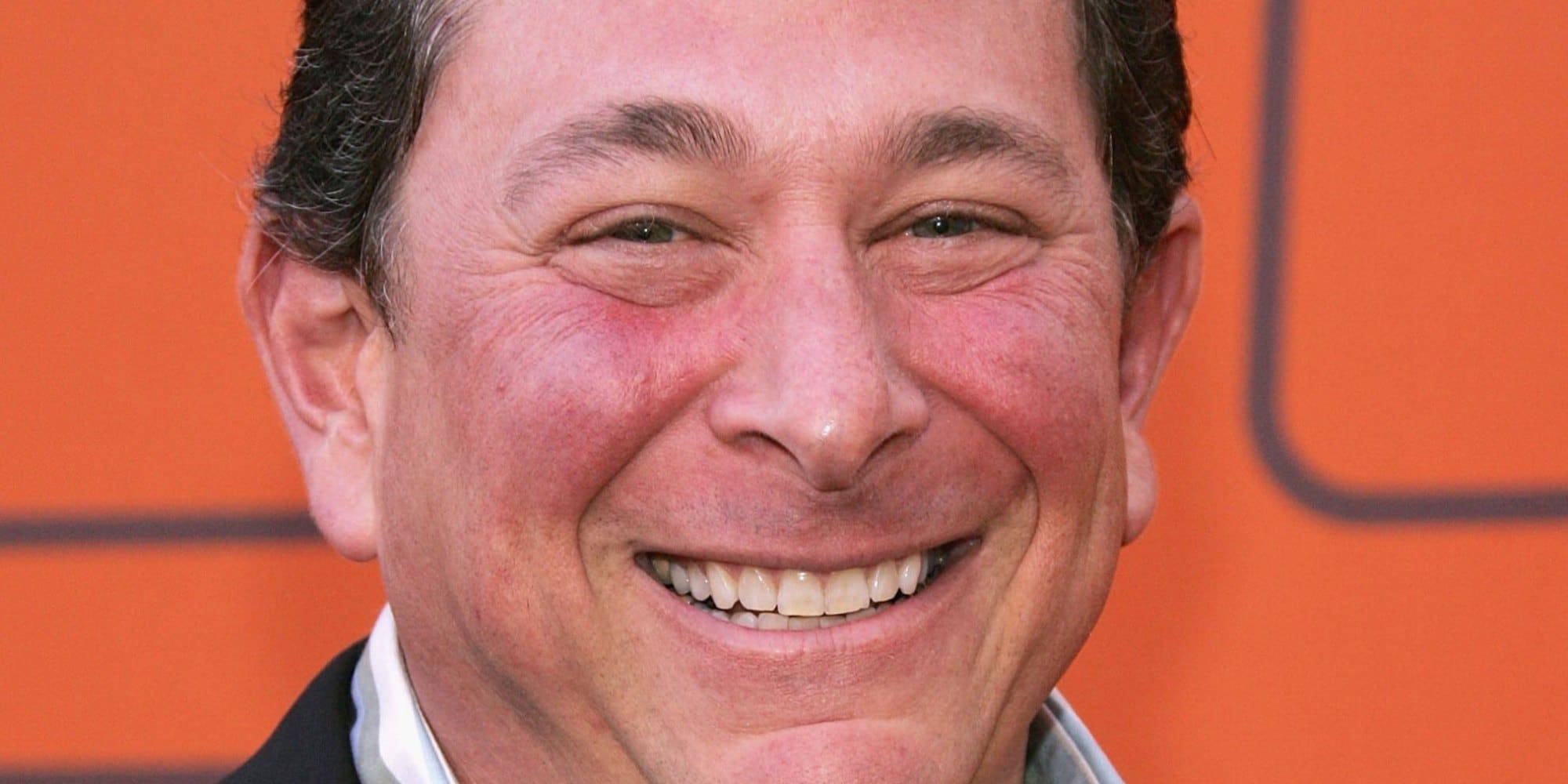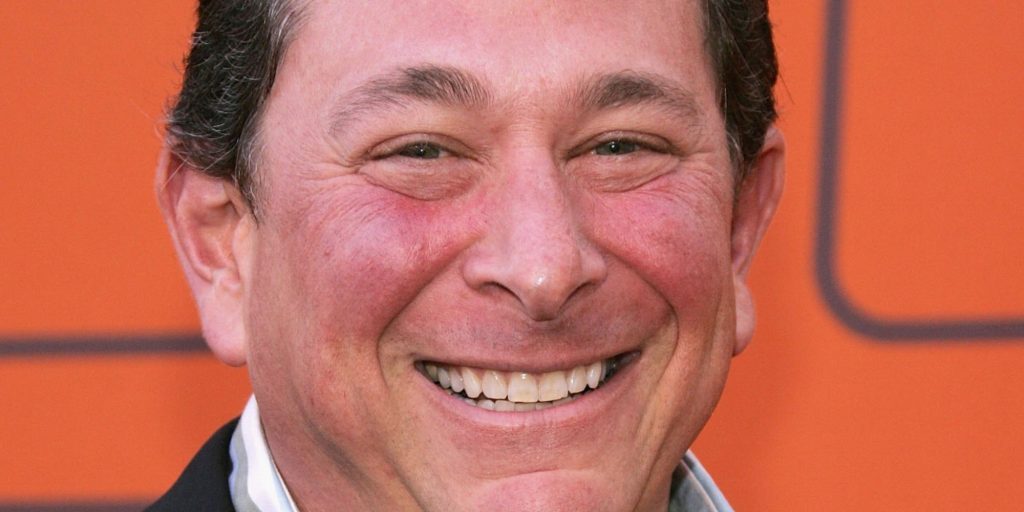 Social Media
Being in the entertainment field naturally means that Stark is active on social media, such as Twitter, which he uses to communicate with his fans as well as to let them take a closer look at what's going on behind the scene. He is followed by 1,700 people on that platform and some of his latest posts include a tweet in which he wrote about a meet-up with the fans of "That '70s Show", adding "Looking forward to meeting the fans in Charlotte. Come out to the game tonight. Be groovy baby." Besides that, he has also promoted his series, "Shameless" and "Beyond the Sky".
Career
Don made his acting debut in 1988, when he portrayed Ripley in "General Hospital", and followed by working on the TV movie entitled "Outrage". As of 1975, the actor had several projects, appearing in "Maggie's Stiletto Sisters", "Welcome back, Kotter" and "The Streets of San Francisco", among others. In 1981, Don landed the role of Lance in "Choices", and in 1984 appeared in an episode of "Riptide". Two years after that, the actor was cast to play Doug Snell in "Peggy Sue Got Married", a thee times Oscar nominee directed by Francis Ford Coppola. As of 1991, he appeared in seven episodes of "The Man in the Family", working with actors such as Ray Sharkey, Anne De Salvo, Leah Remini and Louis Guss. Having finished with that, Don briefly worked on four episodes of "Sinatra", the biographical TV mini-series that followed the life of Frank Sinatra, one of the most prominent singers of the 20th century. As of 1993, Stark worked on the horror film entitled "The Baby Doll Murders", which unfortunately failed to impress the critics and the audience.
Rise to Fame
Stark's rise to fame began in the '90s, when he worked on multiple TV series including "Spider-Man", in which he played Rhino/ Alex O'Hirn. and most importantly when he joined the cast of "That '70s Show", a critically acclaimed and beloved TV series, which helped him gain more attention from the media. Working on it, he had a chance to collaborate with actors such as Mila Kunis, Danny Masterson, Laura Prepon, Wilmer Valderrama and Debra Jo Rupp, with the series ultimately winning a Primetime Emmy, ASCAP, Turner Prize and Hollywood Make-up Artist and Hair Stylist Guild Awards. Having finished with that aspect of his career in 2006, Stark played the role of Sal in "Stargate SG-1", and in 2007, he worked on "The Young and the Restless" and "Supernatural", with the latter a successful horror drama series.
Latter Career
In 2011, Don played Terry Tompkins in four episodes of "Workshop", then portrayed Mayor Jack Velman in "Law & Order: LA", and in the same year appeared in five episodes of "Corey and Lucas for the Win". In 2012, the audience was able to see him in the second season of "American Horror Story". In 2016, Stark worked on "Maron" and "The Strain", and in the next year was cast to play Bernie Greenfield in "There's…Johnny!".
Speaking about his latest projects, he played Gary in "Holiday Hostage", a short comedy movie which follows the story of a Jewish family held hostage on Thanksgiving. Overall, the actor has had 141 acting gigs, which has allowed him to gain recognition and a strong reputation in the entertainment world.