Everything You Need To Know About Jeon So-min – Wiki
• Jeon So-Min is a South Korean actress with an estimated net worth of over $1 million.
• She attended Dongduk Women's University where she studied Broadcasting and Entertainment.
• She gained popularity through her performance in the show "Princess Aurora", which won her an MBC Drama Award.
• She has also worked on several other projects such as "Something About 1 Percent" and "Running Man".
• Jeon was in a relationship with actor Yoon Hyu-Min in 2015, however they broke up early 2016.
Who is Jeon So-min?
Jeon So-Min was born on 7 April 1986, in Goyang, Gyeonggi, South Korea, and is an actress, best known for her performance in the show "Princess Aurora", which won her an MBC Drama Best New Actress Awards. She's also worked on other projects such as "Something About 1 Percent" and "Running Man".
The Wealth of Jeon So-Min
As of early-2020, Jeon So-min has a net worth estimated to be over $1 million, earned through a successful career in acting.
She's been active in the South Korean entertainment industry since 2004 – she's also released several music singles.
Early Life, Education, and Career Beginnings
Jeon grew up in Goyang alongside a younger brother. At a young age, she developed essential physical qualities to work as a model, and began taking professional projects while still a high school student. She appeared in local magazines, though never really thought about acting as a career.
After matriculating from high school, she enrolled at Dongduk Women's University. The university was founded in 1950 by independence activist Cho Dong-Shik and has around 7,500 students enrolled. It is known to be a school that is connected with 23 universities from around the world, often collaborating in international exchange programs. She completed a degree in Broadcasting and Entertainment from the university,and it was during this period that she developed a strong interest in working as an actress.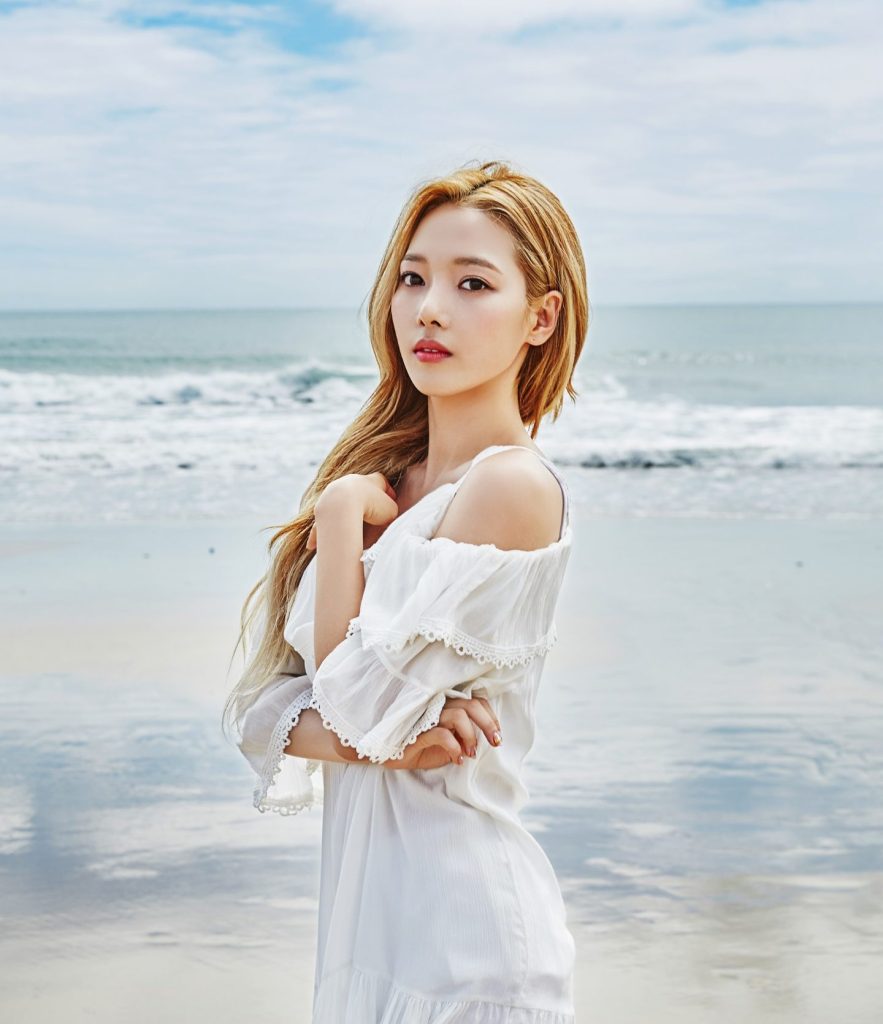 She made her debut in 2004, appearing in television MBC projects such as "Miracle' and "Father of the Ocean". She also made an appearance in the music video "How Much" by the hip hop group Turtles. Two years later, she made her film debut in "Cinderella" in which she had the role of Hye-Won in the horror that starred Shin Se-Kyung and Do Ji-Won.
Rise to Prominence
So-Min continued to work in the entertainment industry, taking on acting projects, mainly on television. She was relatively unknown and so had minor roles in programs such as "East of Eden" and "One Mom and Three Dads".
She also had a lot of independent projects, and guest roles. Following a one year role in "Insu, The Queen Mother", she finally achieved her breakthrough when she was cast as Oh Ro-Ra in the television series "Princess Aurora", which established her as an up-and-coming star.
The show aired on MBC for 150 episodes, with her starring alongside Oh Chang-Seok, Seo Ha-Joon, among others. It follows the story of the youngest child of a wealthy family, as she tries to manage their family business, and intervenes with many of her siblings' endeavors before eventually discovers love on her own.
Following her work there, she started gaining more projects, including an appearance in 2014's "Endless Love" though she only had a minor role in the show. She also worked on "More than a Maid" alongside Jeong Yu-Mi and Oh Ji-Ho.
Recent Projects
After a few more television projects, So-Min gained attention once more with her work in "Something About 1 Percent". The series is based on the novel of the same name and is also a remake of the 2003 television series based on that novel.
The show follows the heir of a wealthy family, who pretends to be in a relationship, but ends up falling in love anyway.
The following year, she became a regular cast member of the variety show "Running Man". The show which airs on SBS follows emcees and guests as they play various games, often set in an urban environment. It is a show that has gained a lot of popularity internationally, with dubbed versions in Italy, Thailand, Vietnam, Russia, the Middle East, Spain, England, and many other locations.
#JeonSomin featuring the flowery background ♡♡
(cr. from her IG @jsomin86) #전소민 pic.twitter.com/wUl8ZHebqW

— my sunshine ? (@somin_saranghae) January 23, 2020
Another notable project she worked on is the medical drama series "Cross", in which she portrayed Go Ji-In. She also worked on "Top Star U-back" and "Drama Special: My Embarrassing Days". Aside from acting, she's also released several singles, including "I Like It" which was done in collaboration with cast members of "Running Man". She also released "Confession, Come Out Now" alongside Yoo Jae-Suk and Soran.
Personal Life
While many actresses don't often engage in public relationships, Jeon was in a relationship with actor Yoon Hyu-Min.
They were together in 2015 and made their relationship public, however, they dated for less than a year, and their break-up was announced early in 2016. Since then, there have been no reported relationships for Jeon.
She is close friends with many of the cast members of "Running Man", and she enjoys doing projects where she can be a comic or just joke around. However, her work in the show has increased the number of her critics, due to her taking a lot of time away from other cast members.