Gucci Mane Wiki Bio, Net Worth, Wife, Wedding, Height, Kids, Dating
• Gucci Mane was born in 1980 in Bessemer, Alabama USA
• He was raised by his mother and paternal grandfather
• Gucci Mane's music career started in 2005 with the song "Black Tee"
• Following his prison sentence in 2014, Gucci experienced a career renaissance, releasing four studio albums in 2016 and 2017
• He has a net worth of $15 million and has millions of followers on Instagram, Twitter, and YouTube
Who is Gucci Mane?
Radric Delantic Davis was born on the 12th February 1980 in Bessemer, Alabama USA, and better known by his stage name Gucci Mane, is a 39 year-old rapper, most famous as one of the founders of trap and mumble rap subgenre. Since his start in 2001, Gucci Mane has founded his own music label company called "1017 Records" and has released more than 70 mixtapes and 12 highly successful studio albums.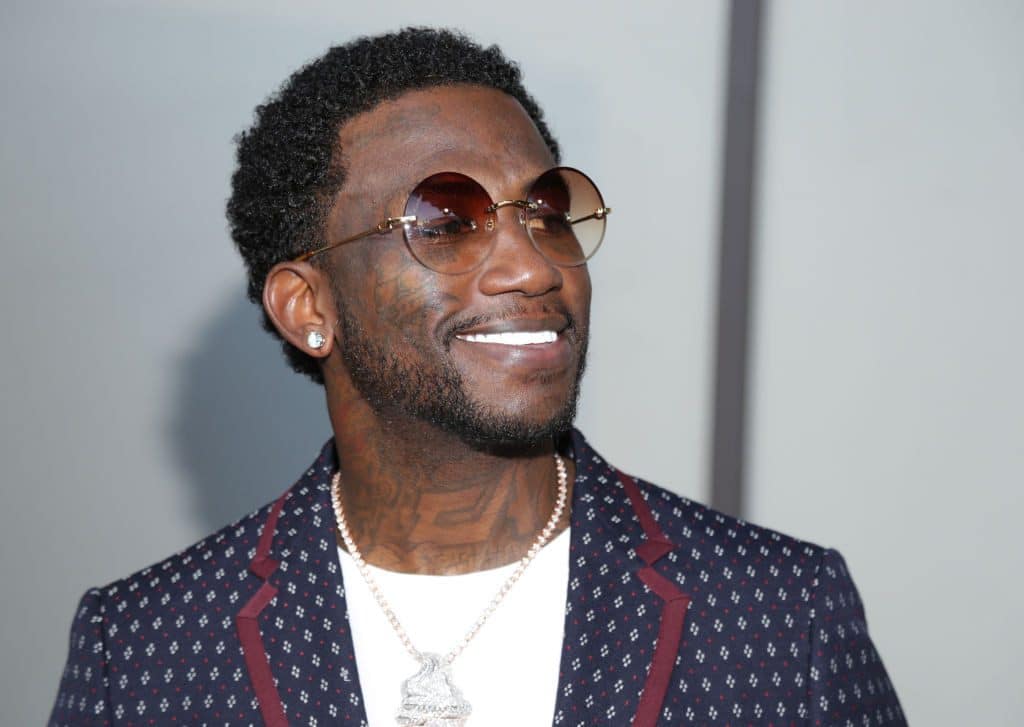 Gucci Mane Bio: Early Life, Family, and Education
Gucci Mane was born to Vicky Jean Davis and Ralph Everett Dudley. His father was a former soldier and a power plant worker who was absent for the majority of Gucci Mane's early childhood, so Gucci was raised by his mother and his paternal grandfather, also a former soldier in the US army. His mother, a teacher and a social worker, had a son from her previous marriage named Victor Davis, and it was his older half-brother who introduced Gucci to the world of rap and hip hop. Gucci and Victor attended Jonesboro Elementary School in Bessemer until Gucci turned eleven, when sis mother Victor and Gucci moved to Atlanta, where he attended Cedar Grove Elementary School. Shortly after entering Ronald E. McNair High School, Gucci started pushing drugs as a way to earn money for living. In a neighborhood with a high crime rate, he was surrounded by violence and was forced to carry a gun, engaging in violent clashes with opposing street gangs and drug dealers. Having matriculated from high school, he was rewarded with HOPE Scholarship, and in 1998 enrolled at Georgia Perimeter College, studying computer science for a short period of time before being expelled from college following drug-related charges.
Rap Beginnings
Gucci Mane's prolific music career started off shortly after his first prison sentence. In 2005 he released his first official song entitled "Black Tee" which made him popular on the local rap scene. Later that year, he approached the label company Big Cat Records, scored his first label contract and released his first album called "Trap House". The most popular song on the album was a collaboration with fellow Atlanta rapper Young Jeezy entitled "Icy". However, the song's success sparked off a feud between the two rappers regarding the rights to the song, and what had started as a business quarrel grew into a violent altercation that went on for years, and included diss tracks, threats and murder attempts. In the following years Gucci experienced a steady rise in his popularity – he released seven albums between 2006 and 2011 such as "Hard to Kill", "Back to the Trap House", "The State vs. Radric Davis" and "The Appeal: Georgia's Most Wanted", featuring collaborations with many other famous rappers, including Nicki Minaj, Waka Flocka Flame, Migos and Young Thug.
#EvilGenius ?? pic.twitter.com/UogHPSwHie

— Gucci Mane (@gucci1017) December 12, 2018
Imprisonment, Career Renaissance and Other Ventures
Following several charges and parole sentences, Gucci Mane was finally arrested and pleaded guilty in 2014 following a firearms possession charge, and served a two-year prison sentence until May 2016. During his time in the US Penitentiary in Indiana, he continued to work on his music and released nearly 30 mixtapes, however, his true rise to prominence came shortly after he was released from prison. Gucci Mane released four studio albums in 2016 and 2017 – "Everybody Looking", "The Return of East Atlanta Santa", "El Gato: The Human Glacier" and "Mr. Davis", all of which were highly successful. Gucci worked with numerous A-list rappers such as Kanye West, Drake, Rick Ross, Travis Scott and Rae Sremmurd, and several songs from these four albums debuted in the Billboard Top 20 list.
In addition to his music endeavors, Gucci Mane has also ventured into acting and clothing design. He has appeared in two movies – "Birds of a Feather" and "Spring Breakers", both released in 2012. In 2017 he started his own clothing line named "Delantic" and also published his book "The Autobiography of Gucci Mane".
Personal Life
Gucci Mane has been married to Jamaican model Keyshia Ka'oir since October 2017 – their wedding was highly publicized, and even broadcast as a ten-part television series called "The Mane Event" on BET channel, with sources claiming that the wedding cost around $1.7 million, and was sponsored entirely by BET. Mane's wife Keyshia is also very successful – beside her modelling career, she is also an entrepreneur and runs two companies called "Ka'oir Cosmetics" and "Ka'oir Fitness". Although the couple does not have children together, Mane admitted in his autobiography that he found out in 2016 that he has a 9 year-old son.
Net Worth
Following his release from prison in 2016, Gucci Mane experienced a kind of career renaissance that rapidly increased his popularity, as well as his overall wealth. According to authoritative sources, it is estimated that his net worth is around $15 million, accumulated by becoming a trap music pioneer and a prolific creator. Furthermore, with new albums and mixtapes on the way, as well as his ventures into clothing design, we can expect that his net worth will increase even more in the near future.
Social Media
The number of followers on social media only serves as further proof of Gucci Mane's increasing popularity. His Instagram profile has over 10 million followers, and his Twitter account nearly seven millio. His official YouTube channel features dozens of videos and has attracted more than 300 million views.
Physical Characteristics
When it comes to his physical characteristics, Gucci Mane is 6ft 2ins (1.87m) tall and weighs around 200lbs (92kgs). His vital statistics are 44ins (chest size), 35ins (waist size) and 15ins (biceps size). He has black hair and black eyes. His shoe size is 14.