Heidi Lavon: The Tattooed Instagram Model and Content Creator
Who is Heidi Lavon?
American social media personality and YouTuber Heidi Lavon, was born under the zodiac sign Gemini on 22 May 1987, in Casa Grande, Arizona USA. She gained recognition on the internet thanks to her inked body; Heidi's a huge fan of tattoos, and has had most of her body tattooed. She's also known for her self-titled YouTube channel, which she launched on 19 November 2011, and which is today subscribed to by more than 300,000 people; Heidi's posted nearly 500 videos, all of which together have amassed over 120 million views. Most of Heidi's videos feature her during her everyday life, whether she's doing cosplay, dancing to her favorite songs or showing off her tattoos.
Heidi's also a bit of an actress; she's a single acting credit, playing Woman at the Table in the 2017 episode "Separation Anxiety" of the comedy "Portlandia", which starred Kyle MacLachlan, Carrie Brownsted and Fred Armisen, who also created the series. It follows a group of people living in Portland, the series aired from 2011 through 2018, and won 11 of its 59 award nominations.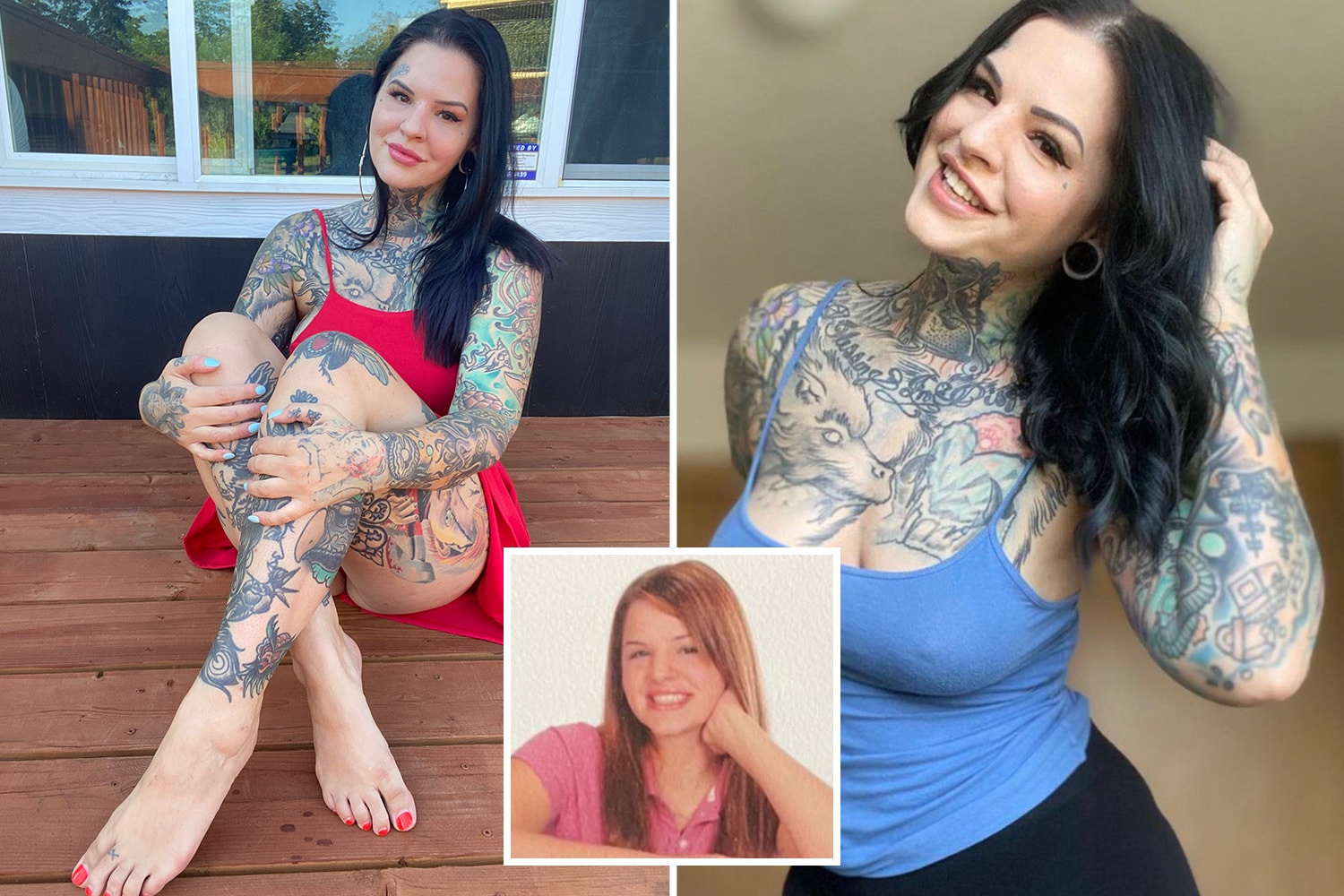 Education and early life
Heidi was raised in Casa Grande by her mother Caprice and father Robert Lavon, however, she hasn't shared many details about her mother and father because she respects their privacy; it's believed that they were both in the real estate business, but this hasn't been confirmed. As Heidi's yet to speak about having siblings, most of her fans believe that she's an only child.
She studied at a local high school in Casa Grande, and was around 16 when she fell in love with tattoos and had her first; Heidi was into a number of activities during her teenage years, including dancing on her school's cheerleading team, appearing in school plays and playing tennis. She matriculated in 2005, and then worked as a model for a couple of years, prior to focusing on her career on the internet.
Most viewed YouTube videos
Heidi's mostly popular on YouTube for the videos which feature her dressing up for various cosplay events, although her fans also like her for her tattoos, dance skills and ability to entertain. We'll be covering her three most viewed YouTube videos, all of which are shorts, as these have led many people to subscribe to her channel.
Heidi's #1 video "Who else is going to John Wick this weekend?!?! #johnwick #keanureeves #johnwick4 #cosplay" has been watched over 45 million times since 26 March 2023 and has amassed over 860,000 likes; it features her dressing up as John Wick, a popular film character portrayed by Keanu Reeves.
Her second most popular video "Silent Hill shoot x 2 this Friday! With nurses this time! #pyramidhead #shorts #youtubeshorts" has been watched over 27 million times since 26 October 2022 and has amassed nearly 350,000 likes; it features her dressed up as a character from the hit film "Silent Hill".
Heidi's #3 video "Did it work? #shortsvideo #shorts #dance" has been watched over 7.2 million times since 8 May 2023, and has amassed over 70,000 likes; it features her dancing to a song.
Heidi's active on various social media networks and is today followed by over 2.3 million people on Instagram, while she's posted over 100 pictures and videos; most of her content features her showing off her costumes, as well as tattoos.
More than 600,000 people are following her Twitter account, which she launched back in November 2014; Heidi's posted over 360 times, and is mostly using Twitter to share pictures and videos which feature her showing off her costumes.
She's also quite popular on Facebook, as over 1.4 million people are following her on the network today, while she tends to update the account at least once every day; the most recent video she's uploaded features her playing the critically acclaimed game "Diablo IV".
Heidi's a TikTok star, as over 10 million people are following her on this network today, and all her videos combined have amassed nearly 300 million likes; most feature her dancing, showing off her large breasts and buttocks and spending time with her friends.
Hello! If you are new to my Facebook pleasegive me a follow on Instagram!How many of you are already following me on Instagram?Instagram.com/heidilavon 😍

Posted by Heidi Lavon on Tuesday, June 16, 2020
Love life and boyfriend
Heidi avoids speaking about her love life in public, but it's widely known that she's today engaged to American military veteran and athlete James Marshall Ramsey.
James is also quite popular on the internet, and is today followed by over 110,000 people on Instagram; he can also often be seen featured in Heidi's Instagram pictures and YouTube videos. He's revealed a couple of things about himself on the internet, including that he's the owner of the company SOFLETE – Fitness & Wellness Technology, as well as that he's a huge lover of animals and has a pet dog.
Neither James nor Heidi have spoken about how and when they met, but it's widely believed that they've been in a relationship since 2018.
There are no other men whom Heidi's perhaps been with, that we know about; she's engaged to James Marshall Ramsey as of October 2023, and doesn't have children.
Interesting facts and hobbies
Heidi enjoys being physically active, and often works out at the gym together with her fiancé; she also occasionally gives her fans advice on which exercises to do, and which diets to follow.
She's been featured on the cover page of several magazines about tattoos.
Halloween's her favorite holiday, as she loves to dress up for it.
Heidi's into travelling and has been with her husband to several US states and European countries, while her favorite city to travel to is Berlin, Germany.
One of Heidi's favorite actresses is Zoe Kravitz, while some of her favorite films are "The Batman", "Divergent" and "Mad Max: Fury Road".
Height, age and net worth
Heidi's age is 36. Her hair's black and eyes are brown, she weighs around 110lbs (50kgs) and is 5ft 6ins (1.68m) tall.
Heidi's net worth's been estimated at over $2 million, as of October 2023.