Is Hamisa Mobetto dating Rick Ross? Who is she? Age, Net Worth
-Hamisa Said Mobetto is a Tanzanian YouTuber, social media star, singer, and fashion model.
-She is most popular on YouTube for her music videos, and collaboration with other Tanzanian musicians.
-She is an Instagram star with nearly 10 million followers, and is also a model, actress, and entrepreneur.
-She has two children from two previous relationships but is currently single.
-Her net worth is estimated at over $3 million.
Who is Hamisa Mobetto?
Hamisa Said Mobetto was born in Mwanza, Tanzania on 10 December 1994 – her zodiac sign is Sagittarius, and she holds Tanzanian nationality. She's a YouTuber, social media star, singer, and fashion model who's probably known best for her self-titled YouTube channel, which she launched on 13 January 2016; it's today subscribed to by more than 200,000 people, and numbers over 15 million views of all her videos combined. Most of Hamisa's videos are her original songs, but she also uploads comedy content, and occasionally just speaks about her everyday life.
Early life and education
Hamisa was raised in Mwanza alongside her brother, by their mother Shufaa Lutigunga and their step-father; Hamisa hasn't shared a lot about her father, and it's believed that he abandoned the family when she was still very young.
Hamisa grew up dreaming of becoming a famous model, and she and her peers occasionally bought girly magazines together, to admire the models featured in these. Hamisa studied at a local high school, and was mostly interested in sports during her four years there, as she believed being physically active would help shape her figure, and make it ready for when it's time to launch her modelling career.
Hamisa matriculated in 2013, and although she hasn't spoken of her further education, some people believe that she attended college, but dropped out to focus on her career.
Most popular YouTube videos
Hamisa is mostly popular on YouTube for her music videos, but also for sharing the details of her everyday life with her fans, and answering their questions. We're going to mention three of her most popular videos, which have helped her gain many subscribers.
Hamisa's #1 video "Hamisa Mobetto ft Seneta Kilaka: Ex wangu Remix (Official Video)" has been watched over six million times since 9 July 2021, and is a song which she's done in collaboration with Seneta Kilaka, a Tanzanian musician.
Her second most popular video "Hamisa Mobetto – Madam Hero (Official Music Video)" has been viewed over two million times since 18 September 2018.
Hamisa's #3 video "Hamisa Mobetto Ft Whozu – Sensema (Official Music Video)" has been watched close to two million times, and it's a song which she has done in collaboration with the Tanzanian singer-songwriter Whozu.
Hamisa sings all of her songs in Swahili, the official language in Tanzania.
Hamisa is an Instagram star, as she's amassed close to 10 million followers on the network, while she has uploaded over 1,000 pictures, most of which feature her wearing her new clothes; Hamisa is a fashionista and a shopaholic, as she goes shopping for clothes at least once a week.
Hamisa launched her Twitter account in May 2016, and it's today followed by close to 10,000 people, although she's tweeted only 44 times, most recently on 29 October 2020.
Hamisa has a Facebook page, as well, and it's today followed by nearly 1.5 million fans, while she tends to update it once in every couple of months.
Hamisa is a TikTok star, and is today followed by nearly 300,000 people, accumulating nearly a million likes of all her videos combined; most of these feature her singing, dancing and showing off her clothes.
Other works
Hamisa is a model, and has collaborated with various popular fashion and beauty brands, appearing in many TV commercials, and also launching her own clothing brands Mobetto's Styles and Mobetto's Kids Corner.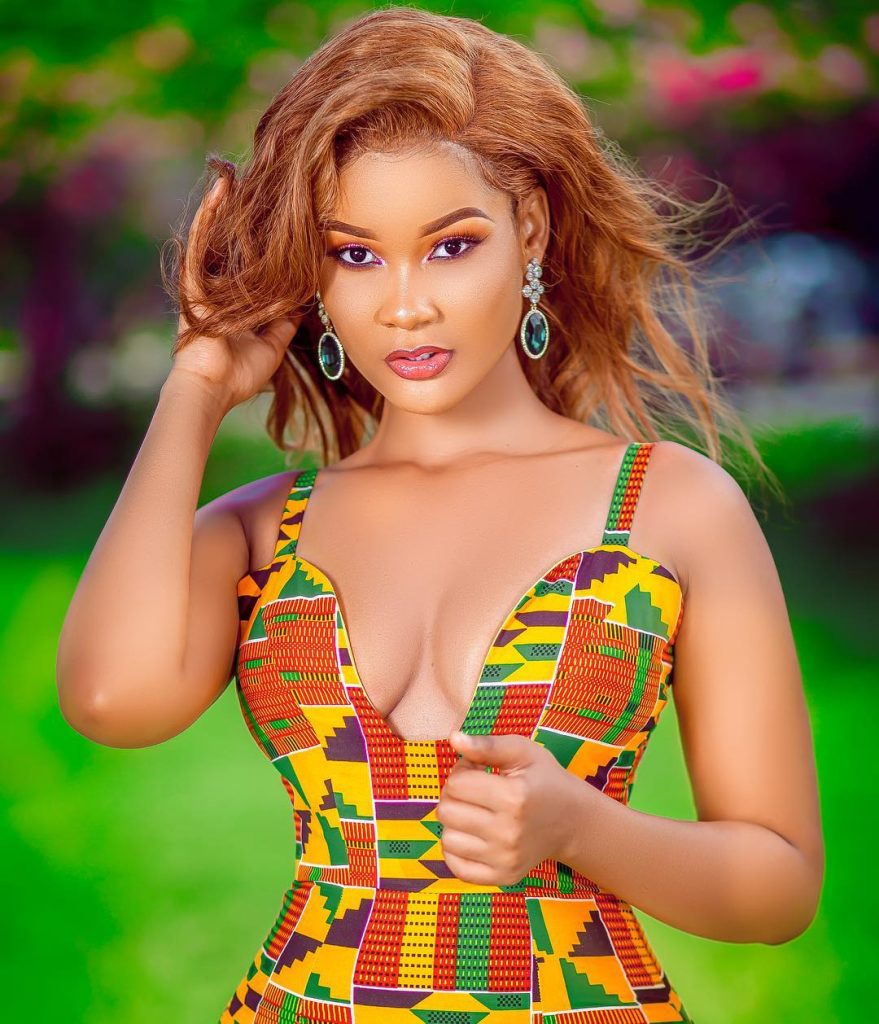 Hamisa has released more than 10 songs, with some of the most popular amongst these being "LOVE STORY", "Nipotezee" and "Sawa".
Hamisa is also a bit of an actress, as she appeared in the 2020 music video "Alikiba: Dodo".
Awards and accolades
In 2018, Hamisa was presented with both a Starqt International Award and a Swahili Fashion Week Award.
Hamisa also won a 2021 Scream All Youth Award.
Is she dating Rick Ross?
Hamisa prefers to keep the details of her love life to herself, but has still allowed her fans to have a glimpse into it. Hamisa was in a relationship with Francis 'Majizzo' Ciza in the first half of the 2010s; Majizzo is a singer and businessman, and he and Hamisa have a daughter together, named Fantasy Majizzo.
After they separated, Hamisa was granted custody over Fantasy, while Majizzo went on to marry a non-celebrity Tanzanian woman.
In 2016, Hamisa began dating Diamond Platnumz, a popular Tanzanian rapper whose channel is today subscribed to by more than six million people; on 7 August 2017, Hamisa gave birth to their son Deedaylan Abdul Naseeb, and after she and Diamond separated, she was granted custody over Deedaylan.
Just recently in 2021, rumors began circulating around the internet about Hamisa and the popular rapper Rick Ross being in a relationship. The two have uploaded several pictures featuring themselves together onto their Instagram accounts, and have also been spotted spending time together in Dubai in the United Arab Emirates, however, they have both denied these rumors, stating that they are only close friends.
As of March 2022, Hamisa seems to be single, hasn't married, and has two children from two previous relationships.
Hobbies and other interests
Hamisa is passionate about travelling and has been around the world, for both work and pleasure; her dream travel destination seems to be Miami, Florida.
Hamisa enjoys leading a lavish life, and can be seen staying only at the most expensive hotels, and eating at the most expensive restaurants.
Her favorite season is summer, as she enjoys sun tanning at the beach and going yachting.
Hamisa is a fan of cars, especially jeeps, and her favorite car is Range Rover.
Hamisa enjoys watching Hollywood movies in her spare time, and her favorite actors and actresses are Vin Diesel, Dwayne 'The Rock' Johnson and Angelina Jolie, while a couple of her favorite movies include "xXx", the franchise "Fast and Furious" and "Jumanji".
Age, height and net worth
Hamisa's age is 27. She has long brown dreadlocks and brown eyes, her height is 5ft 5ins (1.65m) and she weighs around 145lbs (65kgs).
As of March 2022, Hamisa's net worth has been estimated at over $3 million.