Jaime Ray Newman (Bates Motel) Wiki Bio, wedding, net worth, husband
• Jaime Ray Newman is an actress best known for roles in "General Hospital", "Veronica Mars", and "Bates Motel".
• She was born in Farmington Hills, Michigan and studied drama at Northwestern University.
• Her first on-screen roles were in "Full Blast" and "The Drew Carey Show".
• She won the Academy Award for Best Live Action Short Film for "Skin" in 2018.
• She is married to writer and director Guy Nattiv, with whom she has one child.
Who is Jaime Ray Newman?
Jaime Ray Newman is an actress, who has come to prominence through her roles in such TV series as "General Hospital" (2002-2003), "Veronica Mars" (2006-2007), "Eureka" (2009-2010), and "Bates Motel" (2017), among other differing roles, while she has also had success on film, with "Catch Me If You Can" (2002), and "Made of Honor" (2008), among others.
So, do you want to find out more about Jaime Ray Newman, from her childhood years to most recent career endeavors, including her personal life as well? If yes, then stay with us for a while as we introduce you to this Academy Award-winning actress.
Jaime Ray Newman Wiki: Age, Early Life, and Education
Jaime Ray Newman was born on the 2nd April 1978, in Farmington Hills, Michigan USA, and is the daughter of Raphael Newman and his wife Marsha Jo. She has a sister, named Beth Nicole who is now a global public relations director at J. Brand. Jaime Ray went to Cranbrook Kingswood School, located in Bloomfield Hills, Michigan, while during the summers she was stationed at the Interlochen Center for the Arts, honing her acting skills and actually winning the Corson Award for Outstanding Achievement in Acting. After matriculation, Jaime enrolled at Boston University College of Fine Arts, but later transferred to Northwestern University, from which she completed majors in English and drama, and where she founded the Ignition Festival for Women in the Arts.
Career Beginnings
Jaime started acting when she was only eleven years old, featured in the premiere of the play "A Rosen by Any Other Name", and continued performing in theaters across Detroit. When she was only 16 years old, she founded Apollo Theatre Productions, of which she serves as both producer and director. Her on-screen debut came in 1999 when she portrayed Bo in the film "Full Blast", after which she was Tina in an episode of the TV "The Drew Carey Show" in 2001, while in 2002 she portrayed Amanda in the film "The Violent Kind", a quite fruitful year for Jaime, as she featured in the highly successful film "Catch Me If You Can", starring Leonardo DiCaprio, Tom Hanks and Christopher Walken, and was also chosen for the part of Kristina Cassadine in the soap opera "General Hospital" (2002-2003). She continued with supporting roles, including in the romantic drama film "Living 'till the End" in 2005, while in 2006 she joined the cast of "Veronica Mars" as Mindy O'Dell".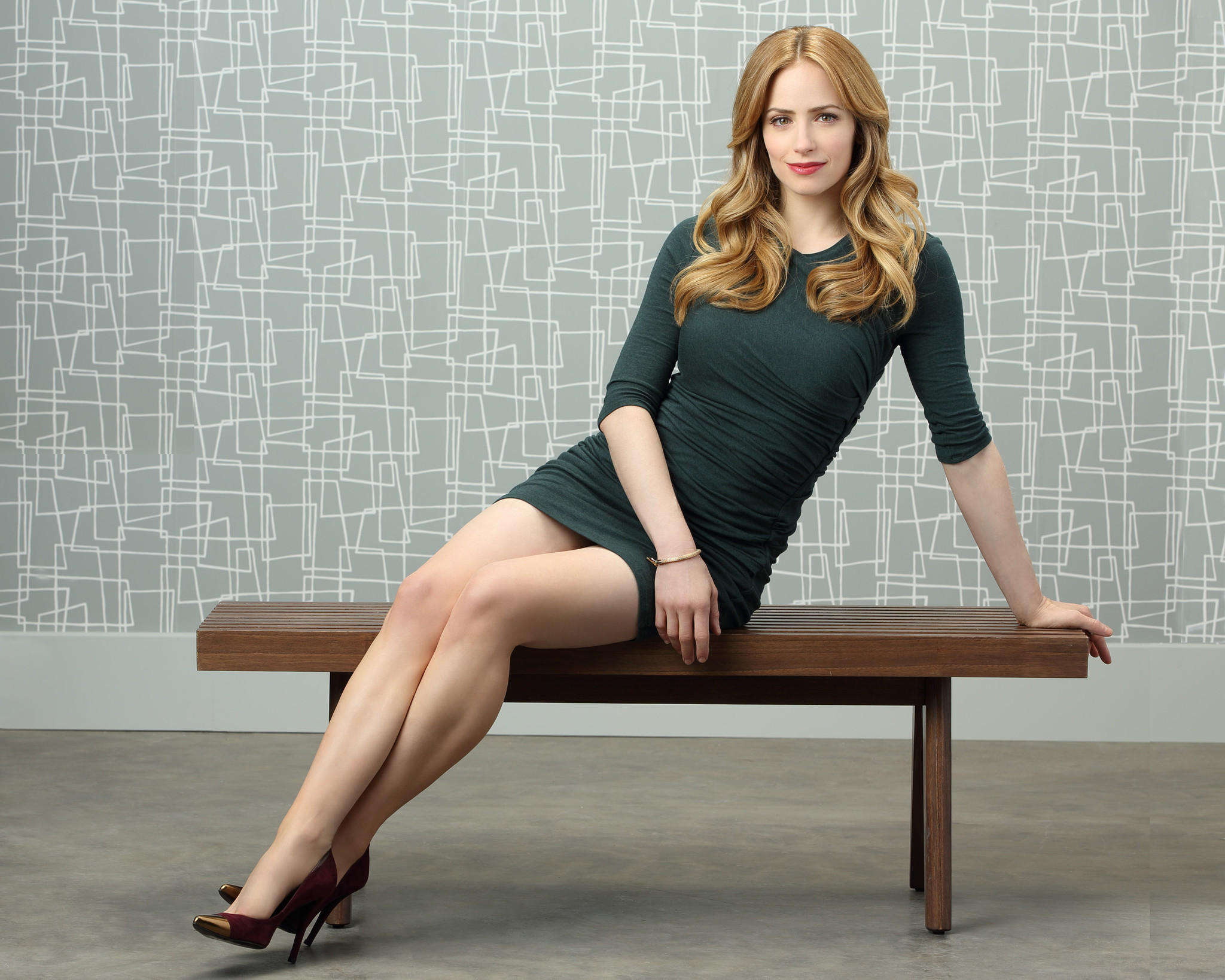 Rise to Prominence
Gradually Jaime was slowly becoming more popular, which resulted in more notable roles; she was the star of the television romantic drama film "Under the Mistletoe" (2006), while in 2008 she was Ann Marie in the drama film "A Line in the Sand", and in 2009 she had stints in TV series "Eastwick", and "Eureka". Jaime then guest-starred in several successful TV series, including "Royal Pains" (2011), "NCIS" in 2011 and "Castle" in 2012, while she also co-starred in the thriller-drama film "Rubberneck", next to Alex Karpovsky and Dennis Staroselsky. Nothing changed for Jaime in the next few years, only the number of roles credited to her name, as she continued her career quite successfully. She was Vanessa Hemmings in the TV series "Drop Dead Diva", and then portrayed Emma in the horror film "Game of Assassins" in 2013, and in 2014 had a stint as Sam Gordon in the TV series "Mind Games". In 2016 she secured one of her most popular roles, as Rebecca Hamilton in the TV series "Bates Motel", while in 2017 she portrayed Sarah Lieberman in the action-adventure series "The Punisher", but which was canceled after only one season.
Continual Success
Most recently, Jaime portrayed Irene McAllistair in another TV series, "The Magicians" (2018), and in the same year played Patience Lucero in the TV series "Midnight, Texas", plus further success for Jaime was that she won an Academy Award in the category for Best Live Action Short Film for the film "Skin". She is now working on the film "Valley of the Gods", scheduled for release late in 2019.
https://www.youtube.com/watch?v=e9BO9oKTDLo
Jaime Ray Newman Net Worth
Since launching her career, Jaime has proven herself as an actress, and has so far featured in more than 70 film and TV titles, all of which have contributed to her wealth. So, have you ever wondered how rich Jaime Ray Newman is, as of early 2019? According to authoritative sources, it has been estimated that Newman's net worth is as high as $3.5 million, while her annual income is around $300,000, which is quite impressive, don't you think?
Undoubtedly, her wealth will become even higher in the upcoming years, assuming she successfully continues her career.
NYC with my other half! pic.twitter.com/y4eMoGQBRv

— Jaime Ray Newman (@JaimeRayNewman) April 8, 2018
Jaime Ray Newman Personal Life, Marriage, Children
What do you know about Jaime in her personal life, is she married, does she has children or is she single? Well, she hasn't been very open when it comes to sharing details about her life behind the scenes, but we have managed to discover some interesting facts about this prominent actress. She has been married to writer and director Guy Nattiv since 2012; the couple has one child together.
Jaime Ray Newman Internet Fame
Over the years, Jaime has become quite popular on social media platforms, especially Instagram and Twitter. Her official Instagram page has over 38,000 followers, with whom she has shared some details from her personal life, but is more focused on promoting her career, including her work on the film "Skin", among many other posts. You can find Jaime on Twitter as well, on which she has close to 10,000 followers.
So, if you aren't already a fan of this prominent actress, then this is a perfect opportunity for you to become one, just skip over to her official pages and see what she is up to next, both personally and professionally.