James Woods (actor) Wiki Bio, net worth, wife, family. Is he alive?
Who is James Woods?
James Howard Woods was born on 18 April 1947, in Vernal, Utah USA, and is an actor, producer and voice actor, best known for his roles in projects such as "Once Upon a Time in America" and "Casino". He's been nominated for Academy Awards for his roles in films such as "Salvador" and "Ghosts of Mississippi", and was the lead character in the TV series "Shark", and worked on the "Kingdom Hearts" series. He's also done voice-overs for high profile video games.
The Net Worth of James Woods
How rich is James Woods? As of early-2019, sources inform us of a net worth that is at $20 million, earned through success in his various endeavors. He's also done voice acting work for various animated projects. As he continues his career, it is expected that his wealth will also continue to increase.
Early Life, Education, and Career Beginnings
James' father was a US army intelligence officer, but passed away due to complications while in surgery. His mother operated a pre-school, and raised him with a younger brother in Warwick, Rhode Island where they later attended Pilgrim High School.
After matriculating, he enrolled at the Massachusetts Institute of Technology (MIT) where he studied political science, although e originally planned a career as an eye surgeon. He was active with the university's student theatre group in a number of plays, and decided to drop his studies in 1969 to fully pursue a career in acting. He appeared in over 36 plays during the early portion of his career, helped by Tim Affleck, the father of actor Ben Affleck, and made his Broadway debut at the Lyceum Theatre in 1970.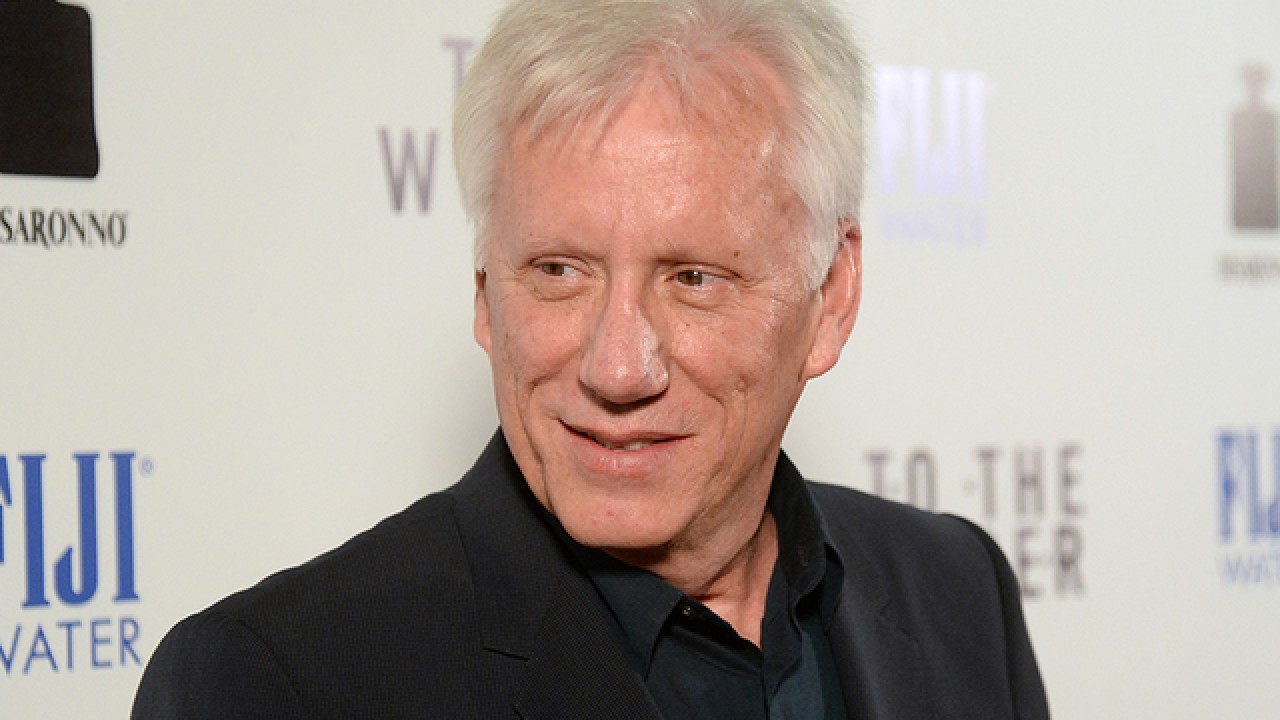 Rise to Prominence
Woods appeared in a production of "Borstal Boy", and the following year played the character David Darst in "The Trial of Catonsville Nine", before performing in a Washington, D.C.-based production of "Moonchildren", for which he won a Theatre World Award. Around the same time, he made his film debut in "The Visitors", and started gaining popularity for portraying intense and dark characters. He played murderers in films such as "The Onion Field" and "Killer: A Journal of Murder", and in 1984 he gained one of his favorite roles in "Once Upon a Time in America", in which he played a domineering gangster.
Two years later, he was cast as the lead in the film "Salvador", with his performance earning him an Academy Award for Best Actor nomination. In 1995 he appeared in the Martin Scorsese film "Casino", and the following year, was again nominated for an Academy Award for his role in "Ghosts of Mississippi". He also portrayed H. R. Haldeman in the film "Nixon", before appearing in "The General's Daughter". Around the same time, he forayed into voice acting, gaining a lot of praise of his work as Hades in the Disney film "Hercules", and for voicing the character of Phillium Benedict in the animated film "Recess: School's Out".
Later Career
In 2006, James starred in the legal drama series entitled "Shark" which ran for a total of two seasons, playing a defense lawyer who turns into a successful prosecutor. He also did voice work for "The Simpsons" and "Family Guy", and the character Mike Toreno in "Grand Theft Auto: San Andreas". He starred in "End Game" and made a cameo appearance during the third season of "Entourage". In 2011, he played Richard S. Fuld, Jr. in the HBO project "Too Big to Fail" which earned him an Emmy Award nomination.
Personal Life
For his personal life, it is known that Woods and costume designer Kathryn Morrison-Pahoa married in 1980, but they divorced three years later. His second marriage was in 1989 to equestrian Sarah Owens, but their union lasted for only four months. Since then, he has not remarried, nor does he have any children. He mentioned in an interview that he is an avid video game player, and also plays a lot of poker, competing in numerous tournaments. He also deals antiques in Rhode Island.
Life is good. Bumped into one of the true legends, Billy Gibbons, with his buddy, JP Shellnutt. Sara and I love stupendous @ZZTop, of course, but Billy personally is just one of the great people. What a night… pic.twitter.com/Y2ckmgHV6O

— James Woods (@RealJamesWoods) February 11, 2019
James has been accused of sexual misconduct in recent years – in 2017 actress Amber Tamblyn wrote an open letter to Woods against his predatory behavior when she was 16 years old. He denied the story, but during the same month actress Katie Aselton stepped up telling of an alleged incident from when she was 19 years old, and two months later, actress Elizabeth Perkins accused him of sexual misconduct at a public rally.
He's been politically active in recent years too, mainly promoting his conservative political views on Twitter. He has promoted conspiracy theories online, and is a supporter of President Donald Trump, stating that he was disgusted with the pathological hatred against Trump.
Lawsuits
James has been involved in several lawsuits over the course of his career. The first was in 1988, when he sued actress Sean Young for stalking him after the film "The Boost"; she later defended herself, stating that he overreacted after she denied his advances on set, and the lawsuit was later settled out of court. In 2006, after his younger brother died from cardiac arrest, he sued Kent Hospital in Warwick, Rhode Island alleged negligence, which was settled three years later. One of his latest lawsuits was against an anonymous Twitter user whom he pursued to allow Twitter to reveal the user's identity. It was confirmed a year later that the user had passed away.