Maggie Wheeler (How I Met Your Mother) Wiki Bio, net worth, husband
Who is Maggie Wheeler?
Maggie Wheeler is an actress, who came to prominence after portraying a nasal-voiced character named Janice in the highly-successful comedy series "Friends" (1994-2004), and also as Linda in another hit sitcom "Everybody Loves Raymond" (1996-2004), among many other achievements.
So, do you want to find out more about this prominent actress, from her childhood years to most recent career endeavors, including her personal life as well? If yes, then stay with us for a while as we introduce you to Maggie Wheeler.
Maggie Wheeler Wiki: Age, Childhood, and Education
Born Margaret Emily Jakobson on the 7th August 1961, in Manhattan, New York City USA, she is the daughter of John Jakobson, who was one of the youngest Wall Street members, and his wife Barbara. She grew up in a secular Jewish family, and went to The Calhoun School, located in New York.
Career Beginnings and Struggles
Maggie's career started in the early '80s first with minor roles in the films "Soup for One" in 1982, then "Portfolio" in 1983, before she secured an appearance in the TV series "The New Show" in 1984. Two years later Maggie was chosen as the voice of Steelheart/Melodia in the animated series "Silverhawks", while in 1989 she was Lucy in the comedy-drama film "New Year's Day" (1989). She didn't have much luck in the next few years, before she got the part of Anita Warwell in the TV series "Ellen" in 1994, and the same year auditioned for the part of Monica Geller in the TV comedy series "Friends", but instead was cast as Janice, and appeared in 19 episodes of the highly-acclaimed series, becoming known particularly for her iconic laugh and her nasal voice. This popularity helped her secure other roles including as Linda Gruenfelder in another sitcom "Everybody Loves Raymond" (1996-2004). Maggie still struggled to make an impression, and roles that came her way were generally guest roles in less-popular films and TV series such as "E-Ring" in 2005, then Jeanine Bernsen in the TV film "Paine Management" also in 2005, while in 2007 she was Jenny in the film "Waking Dreams".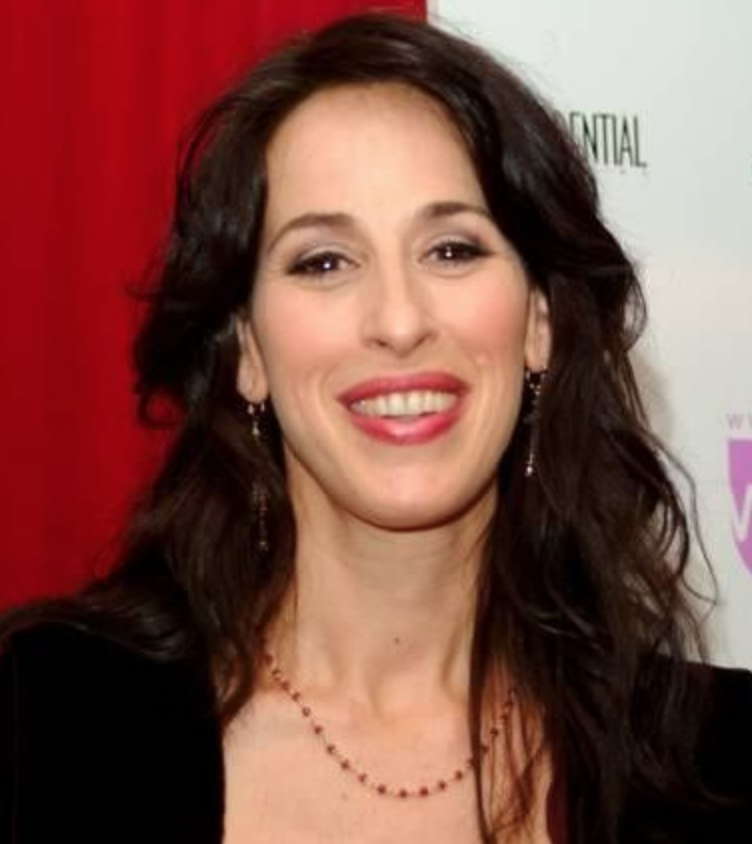 Career In Recent Years
From 2010 onwards Maggie made a few notable appearances, first as Ophelia in the TV drama series "Californication" in 2013, then as Dr. Clark in the comedy film "It's Not You, It's Me", also in 2013, while most recently, she featured in the TV series "Shameless" (2018), and appeared in the short film "Holiday Hostage" for which she partly won the Jury Prize award for Best Ensemble from the Festigious International Film Festival.
Maggie Wheeler Net Worth
Since launching her career, Maggie has appeared in over 70 film and TV titles, however, she has failed to make a bigger mark in the entertainment world,  but as well as the role of Janice, there are quite a few other appearances that have contributed to her wealth. So, have you ever wondered how rich Maggie Wheeler is, as of early 2019? According to authoritative sources, it has been estimated that Wheeler's net worth is as high as $2 million, which is rather impressive, don't you think? Undoubtedly, her wealth will become higher in the upcoming years, assuming that she successfully continues her career.
Maggie Wheeler Personal Life, Marriage, Children, Husband
What do you know about Maggie's personal life? Well, she hasn't been very open when it comes to sharing details of her private affairs with her fans, but we have still managed to discover some interesting facts about this award-winning actress.
Maggie has been married to Daniel Borden Wheeler since 1990 and the couple has two daughters, together, Juno and Gemma. Before marrying Wheeler, she was in a romantic relationship with David Duchovny.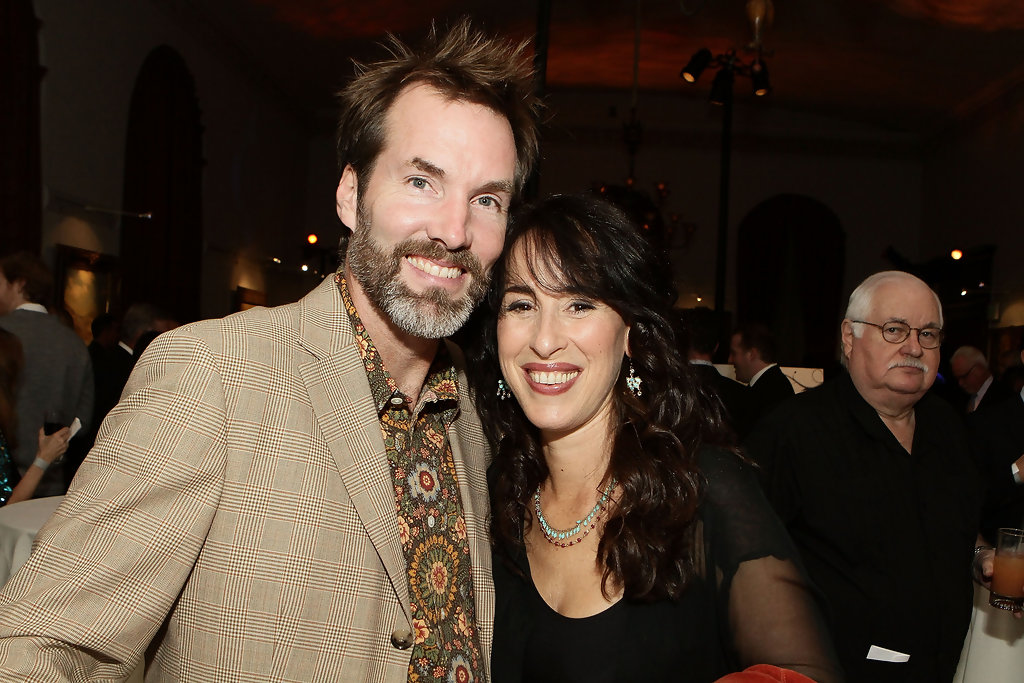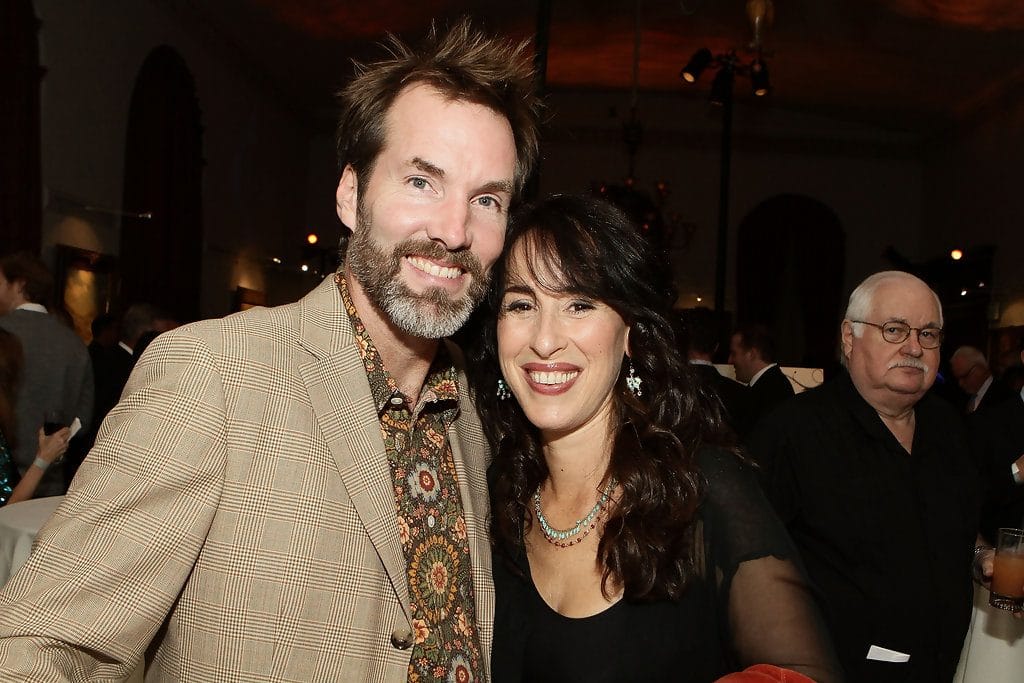 To speak further of her secretive nature, Maggie isn't active on any social media platforms, and avoids public interviews whenever she can, though she has stated that people like to hear her say "You love me, Chandler Bing. You just don't know you love me", from her role as Janice, whenever they stumble upon her.
Maggie Wheeler Height, Weight, and Body Measurements
Do you know how tall Maggie Wheeler is, and how much she weighs? Well, if you wondered, Maggie stands at 5ft 5ins, which is equal to 1.65m, while she weighs approximately 119lbs or 54kg. Her exact vital statistics are unknown for now, but we know that she has black hair and dark brown eyes.