Megan Follows (Anne of Green Gables) Wiki Bio, husband, children
Who is Megan Follows?
With close to 100 film and TV appearances, Megan is now a veteran actress, and has reached prominence with such roles as Anne Shirley in the TV miniseries "Anne of Green Gables" (1985), and its sequels "Anne of Avonlea" (1987), and "Anne of Green Gables: The Continuing Story" (2000). In recent years, she was Catherine de' Medici in the TV series "Reign" (2013-2017), among many other roles that have made her popular.
So, do you want to find out more about Megan Follows, from her childhood years to most recent career endeavors, and her personal life as well? If yes, then stay with us for a while as we bring you closer to this award-winning actress.
"Now that I'm dead, I know everything." —Penelope

Only 5 more chances to catch Megan Follows' second stage directorial project #ThePenelopiad running at the @thegrandlondon until Feb. 9! ?❣️

Margaret Atwood. Classical myths with a twist. Seana McKenna. Get thee to the theatre! pic.twitter.com/S0TFl8mtRy

— Megan Follows Fandom (@MeganFollowsFan) February 6, 2019
Megan Follows Wiki: Age, Childhood, and Education
Born Megan Elizabeth Laura Diana Follows on the 14th March 1968, in Toronto, Ontario Canada, she is the youngest child of Ted Follows, a noted actor and director, and his wife, Dawn Greenhalgh, who was also an actress. Her siblings are also involved in the entertainment world – sister Edwina is a writer, brother Lawrence and another sister Samantha are actors.
Career Beginnings
Megan became interested in acting at an early age, which resulted in a preteen engagement; she was a part of commercials in Canada, including for school, and in her teen years, she would appear regularly in TV series such as "Matt and Jenny", "The Baxters", "The Littlest Hobo", and "The Great Detective" among others. She continued with the role of Jennifer in the film "Jen's Place" in 1982, and then in 1984 she was Didi Crane in the TV series "Domestic Life".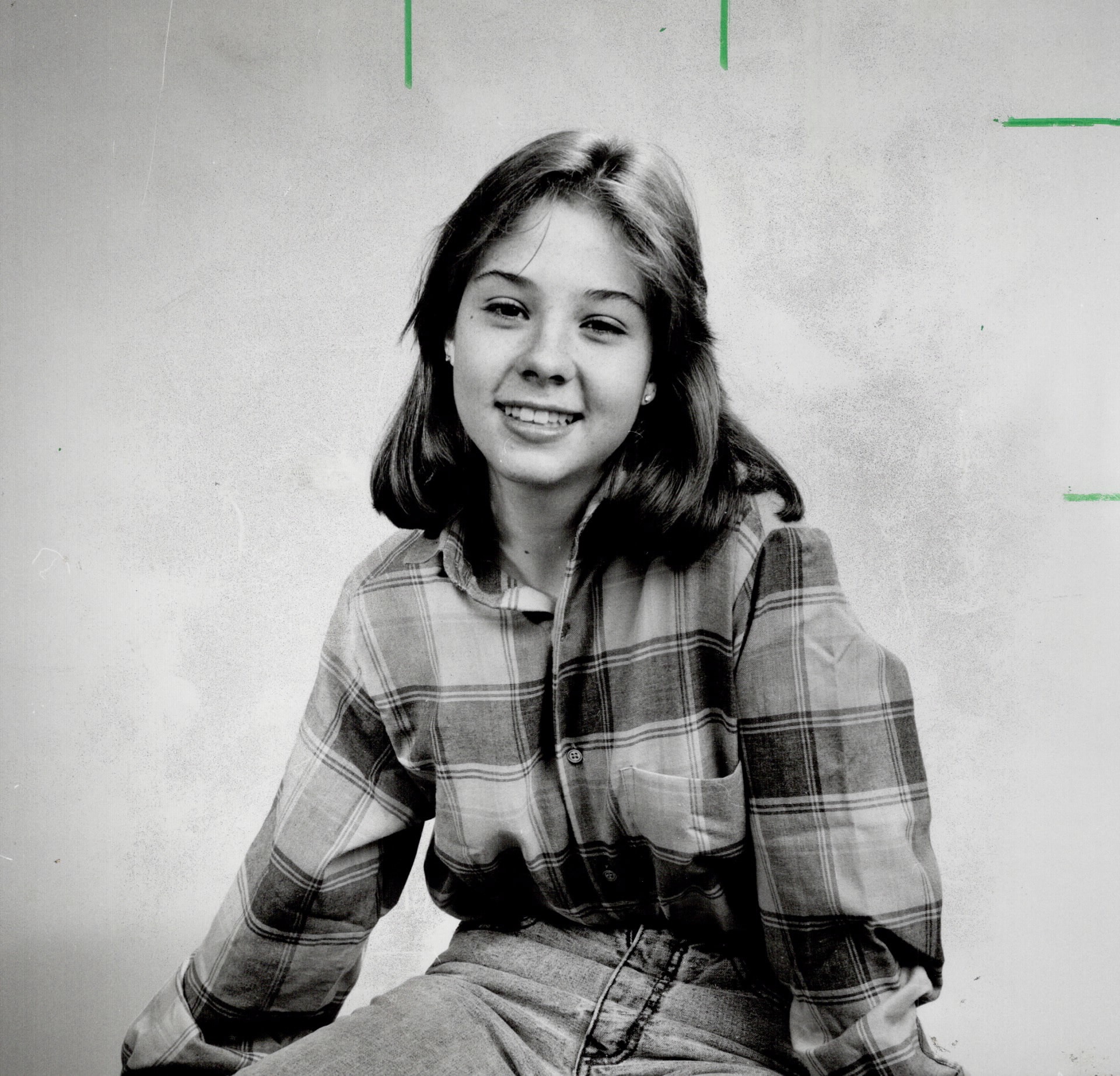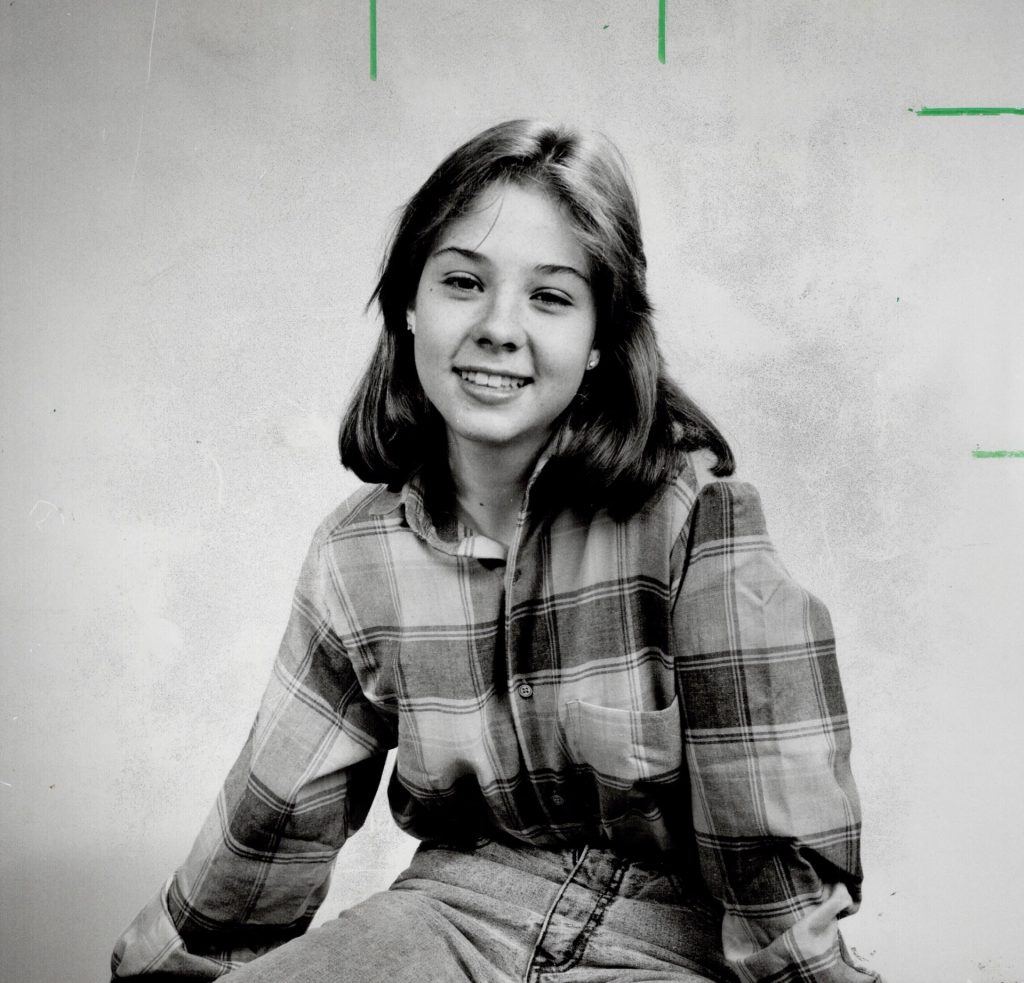 Rise to Prominence
Gradually, Megan's career was improving and it was in 1985 that she reached stardom with the role of Anne Shirley in the TV mini-series "Anne of Green Gables", chosen by Kevin Sullivan, director, writer, and producer of the show from3,000 girls, despite the fear that she was a bit older than needed. Nevertheless, the show became a hit, and Megan a star, and reprised the role in two sequels – "Anne of Avonlea" (1987), and "Anne of Green Gables: The Continuing Story" in 2000. The role celebrated her early career and enabled her new roles that only helped her become even more popular.
Until the mid-'90s, Megan enjoyed success with roles such as Micheline Dushane in the film "Termini Station" in 1989, was then the voice of Clara in the animated film "The Nutcracker Prince" (1990), while in 1993 she started playing Kate Benedict in the TV series "Second Chances". Nothing changed for Megan in the second part of the decade, as she starred in such successful projects as the television drama film "Under the Piano" (1996), then "Major Crime", another television drama, in which she stared with David Cubitt and Michael Moriarty.
Continual Success
Megan continued her career into the new millennium, and though she struggled at first, she secured the role of Lena in the romantic comedy-drama film "A Foreign Affair" in 2003 and then in 2004 she was Ella Guthrie in the television drama film "Plainsong", with Aidan Quinn, Rachel Griffiths and America Ferrera in the lead roles. In the next several years, her career declined somewhat, and she didn't have another notable role until 2013, when she was chosen for the part of Catherine de' Medici in the fantasy drama series "Reign", appearing in all 78 episodes of the award-winning series, which sparked the resurgence of her career. She has continued quite successfully since then, firstly securing the role of Michelle Gibson in the TV action-fantasy series "Wynonna Earp" (2018), and most recently starting work on the TV horror series "October Faction", scheduled for release late in 2019.
Theatre Work
In addition to film and television, Megan has also had success on stage; over the course of her career she has featured in such plays as "A Doll's House", "Othello", "Rome and Juliet", "Cloud 9", and many others, all of which also contributed to her popularity and wealth as well. Hopefully she continues her career on stage, alongside her newest on-screen appearances.
Megan Follows Net Worth
Since launching her career, Megan has appeared in close to 100 films and TV series, all of which have contributed to her wealth. So, have you ever wondered how rich Megan Follows is, as of early 2019? According to authoritative sources, it has been estimated that Follows' net worth is as high as $2 million, which is quite decent.
Megan Follows Personal Life, Marriage, Husband, Children
What do you know about Megan and her personal life? Well, she hasn't been very open about her personal endeavors, but we've managed to discover some interesting details about our heroine. Megan was married to Christopher David Porter from 1991 to 1996, and they welcomed two children, Lyla Anne and Russell Porter, born in 1991 and 1994, respectively. She was in a relationship with actor Stuart Hughes from the late '90s until 2010, but apparently is now single.
Philanthropic Endeavors
Megan has dedicated a part of her free time towards philanthropic causes; she has collaborated closely with World Vision Canada, serving as its spokeswoman, and is also a part of the Canadian charity Artists Against Racism. Furthermore, back in 2005 Megan was a participant of the benefit concert Canada for Asia, held in support of victims following the 2004 Indian Ocean earthquake and tsunami.
Megan Follows Internet Fame
Over the years, Megan has built a decent fan base, especially on Instagram, on which she has over 190,000 followers. She has shared her most recent career endeavors, such as her work on stage, but also some event from her personal life, such as Christmas at her home, among many other posts. So, if you aren't already a fan of this prominent actress, then this is a perfect opportunity for you to become one, just skip over to her official page and see what she is up to next.