Meghan McCain from "Fox New" Bio: Husband Ben Domenech, Net Worth, Wedding, Measurements, Weight
• Meghan McCain is a Republican columnist, author and television host.
• Meghan moved to television, appearing in various shows before being given her own show "Raising McCain" in 201•
• Meghan joined Fox News in 2015 and later moved to ABC, becoming the 21st host of "The View".
• Meghan is married to conservative writer and commentator Ben Domenech.
• Meghan's father, John McCain, was a US Senator from Arizona from 1987 until his death in 2018.
Who is Meghan McCain?
Republicans have always found their way in politics, and with the election of Donald Trump as the President of the USA, they regained the power lost since 2009 and the George W. Bush Administration. Well, Meghan is a Republican herself, just like her deceased father, John McCain who died in 2018 after a year-long battle with glioblastoma, one of the most aggressive brain cancers. Born Meghan Marguerite McCain on the 23rd October 1984, in Phoenix, Arizona USA, she is a columnist, author and TV host, best known to the world for her extensive work with Fox News and in recent years with ABC News. She has been a registered Republican since 2008, and has expressed her opinions and views through her columns and books. Do you want to learn more about Meghan and her life, from childhood to most recent career efforts, and her personal life as well? If yes, then stay with us for a while, as we are about to bring you closer to this successful author, and television host.
Meghan McCain Bio: Early Life, Parents, and Education
Meghan, the oldest of four children born to John and Cindy Hensley McCain, spent her childhood in Arizona with siblings John Sidney, James, and Bridger who was adopted after Cindy found her in an orphanage in Bangladesh. She went to Phoenix Country Day School, and later attended Xavier College Preparatory, which is a private Catholic high school for girls. Following her matriculation, Meghan enrolled at Columbia University, from which she obtained a bachelor's degree in art history. Before she earned a name for herself in politics and television, Meghan was an intern at Newsweek and on "Saturday Night Live", aspiring to become a music journalist.
Career Beginnings
Meghan wasn't a Republican until 2008 when her father decided to run for President of the United States; when she turned 18 she registered herself as Independent, and in the 2004 presidential election actually voted for Democrat John Kerry. However, all changed in 2008, when she started a blog entitled McCain Blogette, on which she documented her experience during her father's campaign. This launched her to stardom, and offers from various newspapers, magazines, online publications, and TV stations came her way. Although her father lost the race, Meghan was the winner, with her career receiving a huge boost. She has used her newfound fame to express her own opinion on social issues, such as sex education in schools, birth control, abortion, and has become an avid supporter of the LGBTQ community, supporting same-sex marriage and gay adoption as well, plus speaking at several Republican conventions, including the Log Cabin Republicans in April 2009. She is often criticized for her liberal views, and had a falling out with another Republican woman, Ann Coulter, with some of the members of the party wanting her to leave, but to those critics, Meghan only had one thing to say, "Red 'Till I'm Dead, Baby".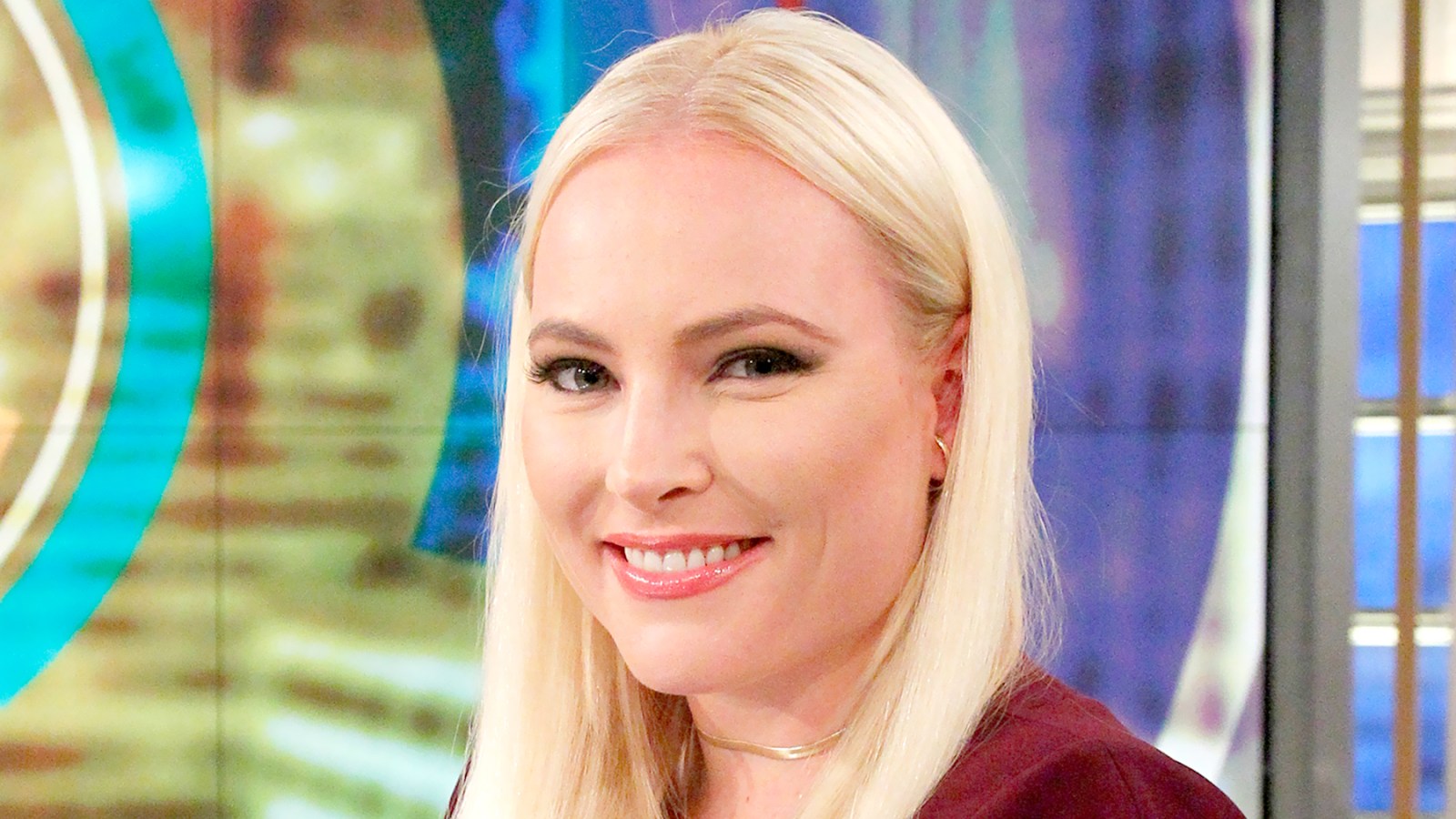 An Accomplished Author
In 2008 she published a biography on her father, entitled "My Dad, John McCain" – this and her popularity brought her a contract with The Daily Beast in January 2009, and one of her articles was "My Beef With Ann Coulter", which would cause a reaction from another Republican woman, Laura Ingraham. This only increased Meghan's popularity, and later the same year she signed a six-figure book deal with Hyperion, in 2010 publishing "Dirty Sexy Politics", which is a campaign memoir, after which she ventured on a tour across the USA. Since then, she has released one more book, entitled "America, You Sexy Bitch: A Love Letter to Freedom", in collaboration with Michael Ian Black, a comedian, actor, and director, through Da Capo Press.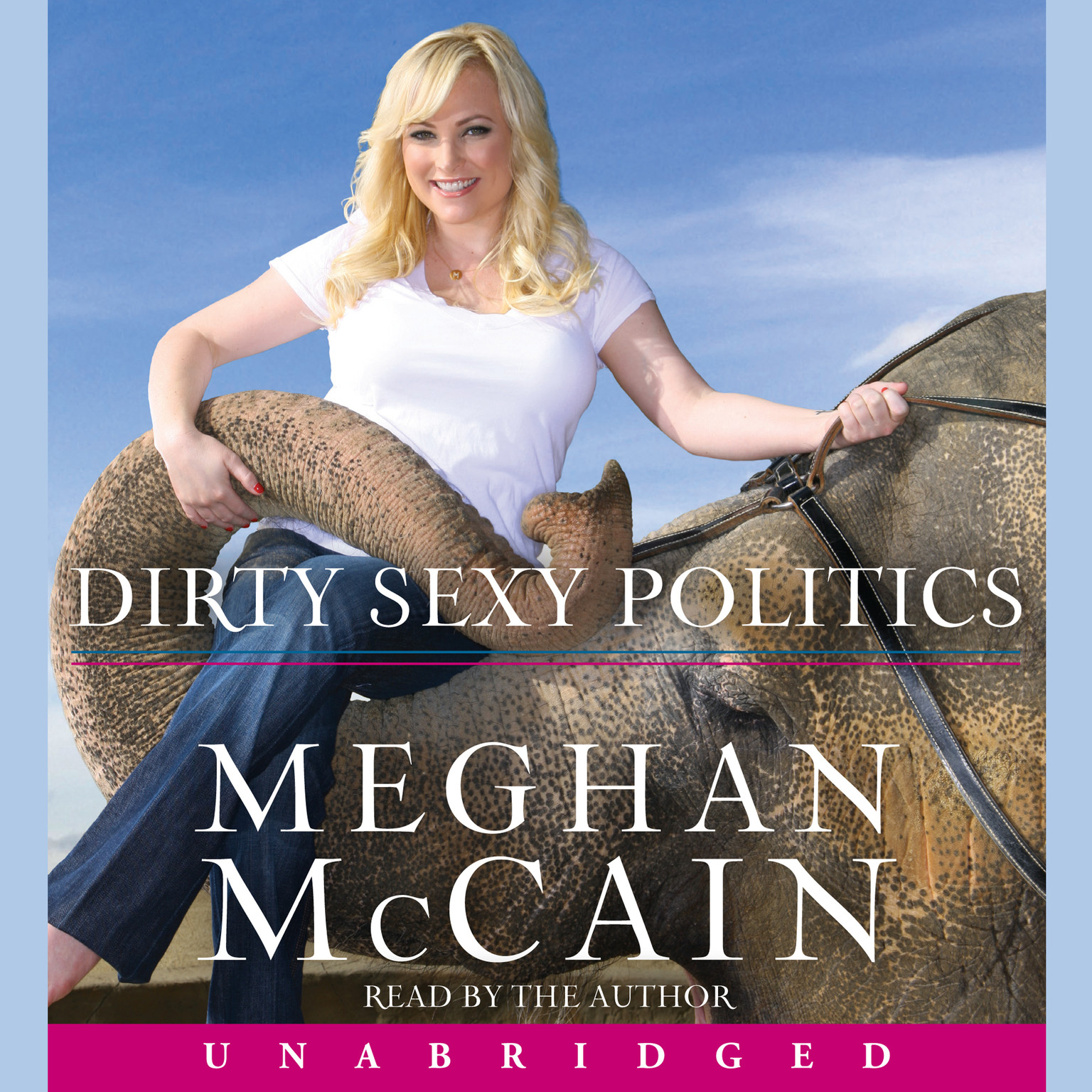 Television Career
With her career on the rise, Meghan expanded her influence to television, appearing as a guest in several television shows, such as "Real Time with Bill Maher", then "The Jay Leno Show" among others, discussing her own views and ideas, before she was given her own show "Raising McCain" in 2013, aired on Pivot Cable television. Although the show was canceled in 2014, she was then made co-host of the show "TakePart Live", alongside Jacob Soboroff.

Fox News Career
It was in 2015 that her hard work paid-off, when she was recruited by Fox News as a contributor, remaining with the channel for the next two years, featuring in such shows as "Fox and Friends", "Red Eye w/Tom Shillue", "The Five", and "Outnumbered", making contributions to the shows with her analyses and opinions.
Move to ABC
Meghan then moved to the ABC, and was officially made the 21st host of the popular show "The View", but had to take a small break from the show following the death of her father. However, Meghan has continued her career and is decisive on continuing her involvement in politics.
Such an honor to have @LEXIandIKnnowit on @TheView to talk @taylorswift13 and #glioblastoma – you're an inspiration to me and so many others. #lexistrong #greymatter pic.twitter.com/d2nWgLMpdg

— Meghan McCain (@MeghanMcCain) July 24, 2018
Meghan McCain Net Worth
Do you know how rich Meghan McCain is? She has become a prominent personality since she first made it onto the political scene in 2008; the writer, author, and television host has had numerous successes, all of which have contributed to her wealth. So, have you ever wondered how rich Meghan McCain is, as of late 2018? According to authoritative sources, it has been estimated that McCain's net worth is as high as $4 million. Pretty impressive don't you think?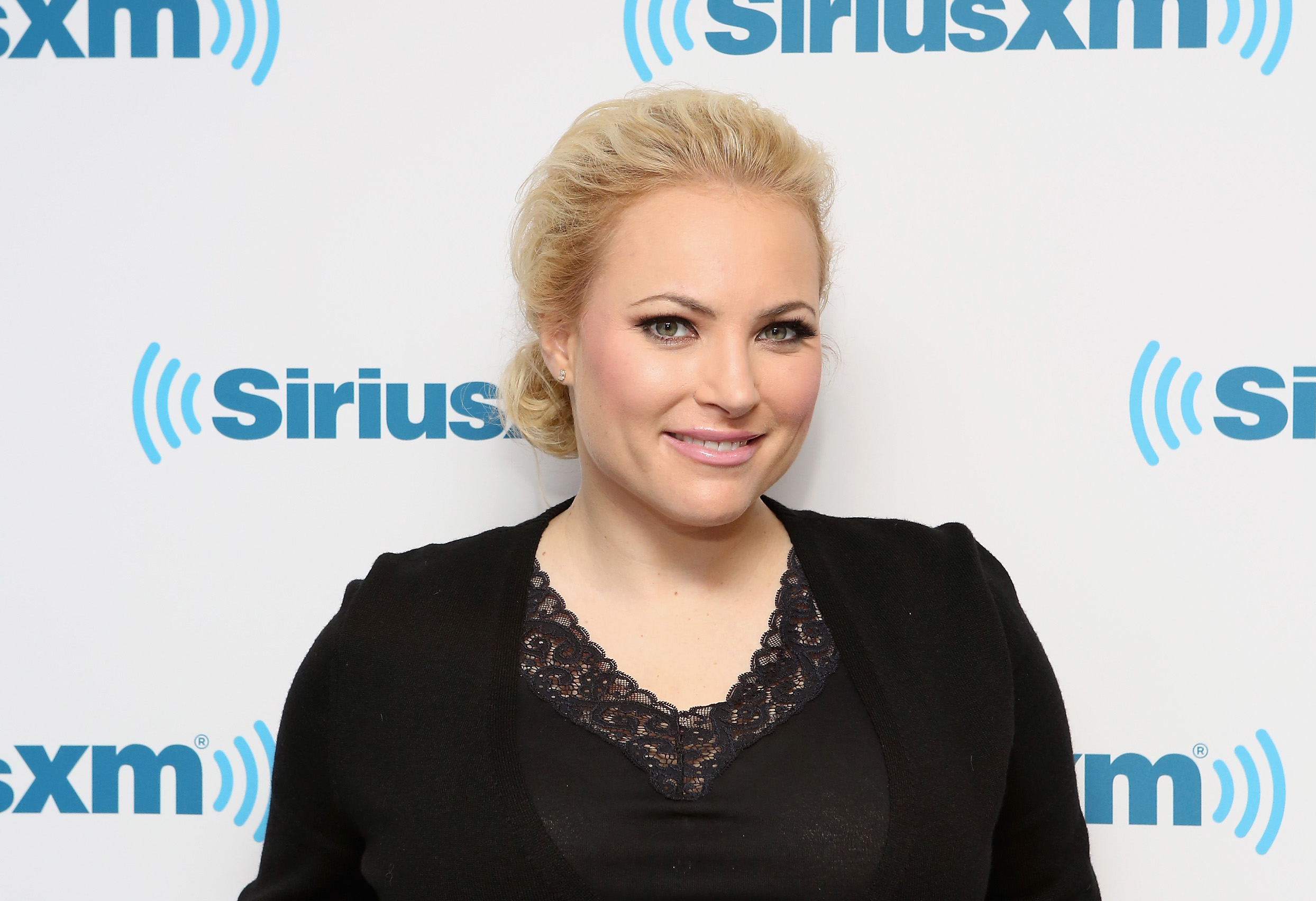 Meghan McCain Personal Life, Wedding, Husband Ben Domenech, Marriage
Meghan has been quite open about her personal life; she announced her engagement to conservative writer and commentator Ben Domenech in July 2017, and just a few months later the couple tied the knot on the 21st November 2017. She moved her wedding date early due to her father's failing health, and he was present at his daughter's wedding ceremony, held at the McCain family ranch in Sedona, Arizona.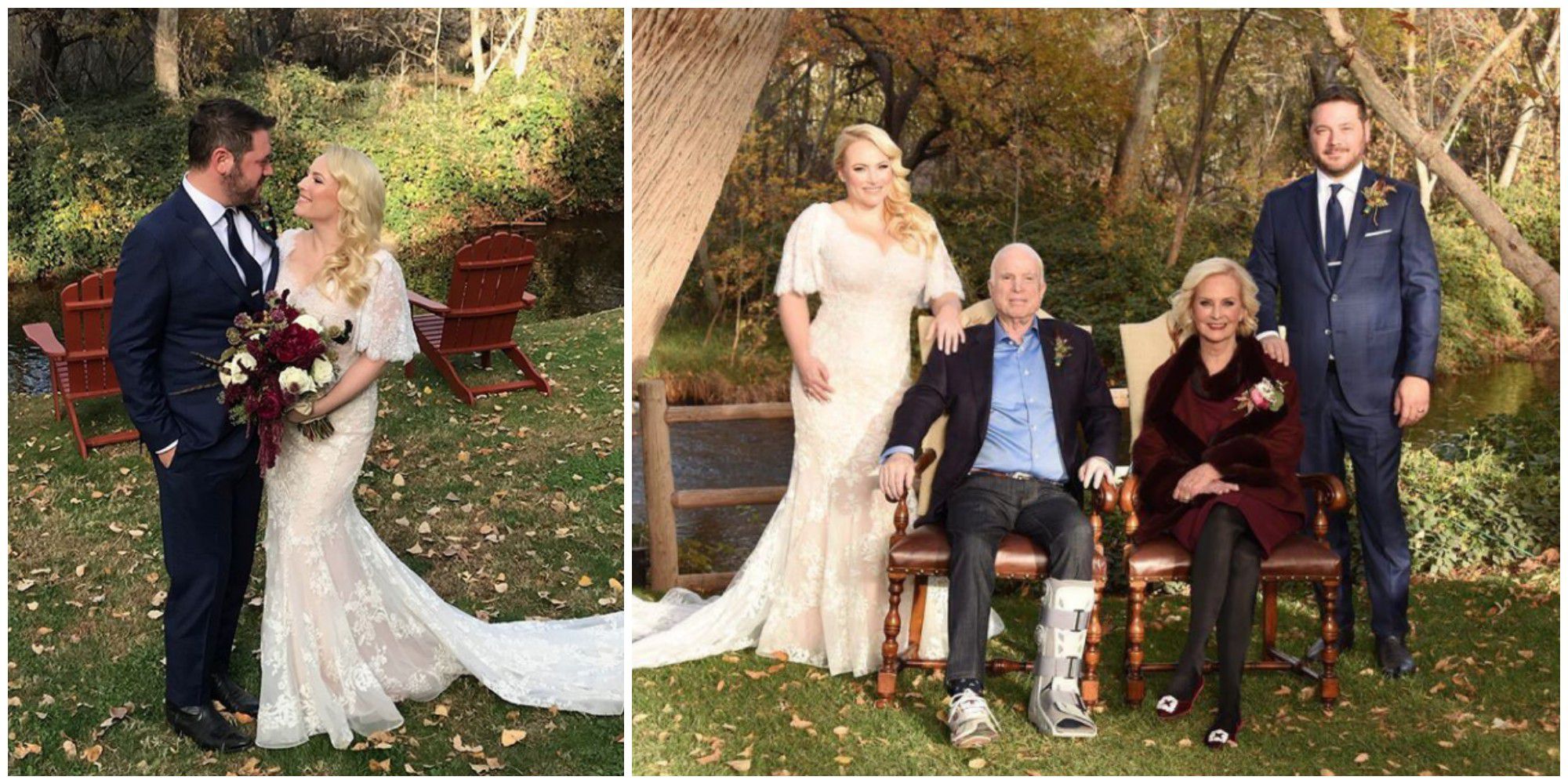 Meghan McCain Body Measurements, Tattoos, Height, and Weight
Do you know how tall Meghan is, and how much she weighs? If you wondered that, we will also share this information. She stands at 5ft 1ins, or 1.55m, while she weighs around 137lbs or 62kg. Her vital statistics are 40-29-38 inches, while her hair is blonde and her eyes are green, and this liberal Republican has two tattoos, one on her left-hand wrist – a black cross – and a star outline on the top of her right foot. She is quite a rebel, don't you think?
Death of John McCain
Although she knew that death was coming for her father, the family decided to cease treatment and John died the next day. Meghan was devastated, and in a eulogy at her father's funeral at Washington National Cathedral, spoke of her father as an American hero, and that people like him have made America great.
Meghan McCain's Father, John McCain
It wouldn't be fair towards one of the greatest Americans if we don't share some information about his life and work. Born John Sidney McCain III on the 29th August 1936, in Coco Solo, Panama Canal Zone USA, he was a US Senator from Arizona, serving in position from 1987 until his death on the 25th August 2018, just four days before his 82nd birthday. The son of a naval officer John S. McCain Jr. and his wife Roberta, John had two siblings, an older sister Sandy and a younger brother Joe. Through his father's work, the McCain family moved a lot during John's childhood, and he attended 20 schools in total before matriculating from Episcopal High School in Alexandria, Virginia. He then enrolled at US Naval Academy at Annapolis, from which he graduated in 1958.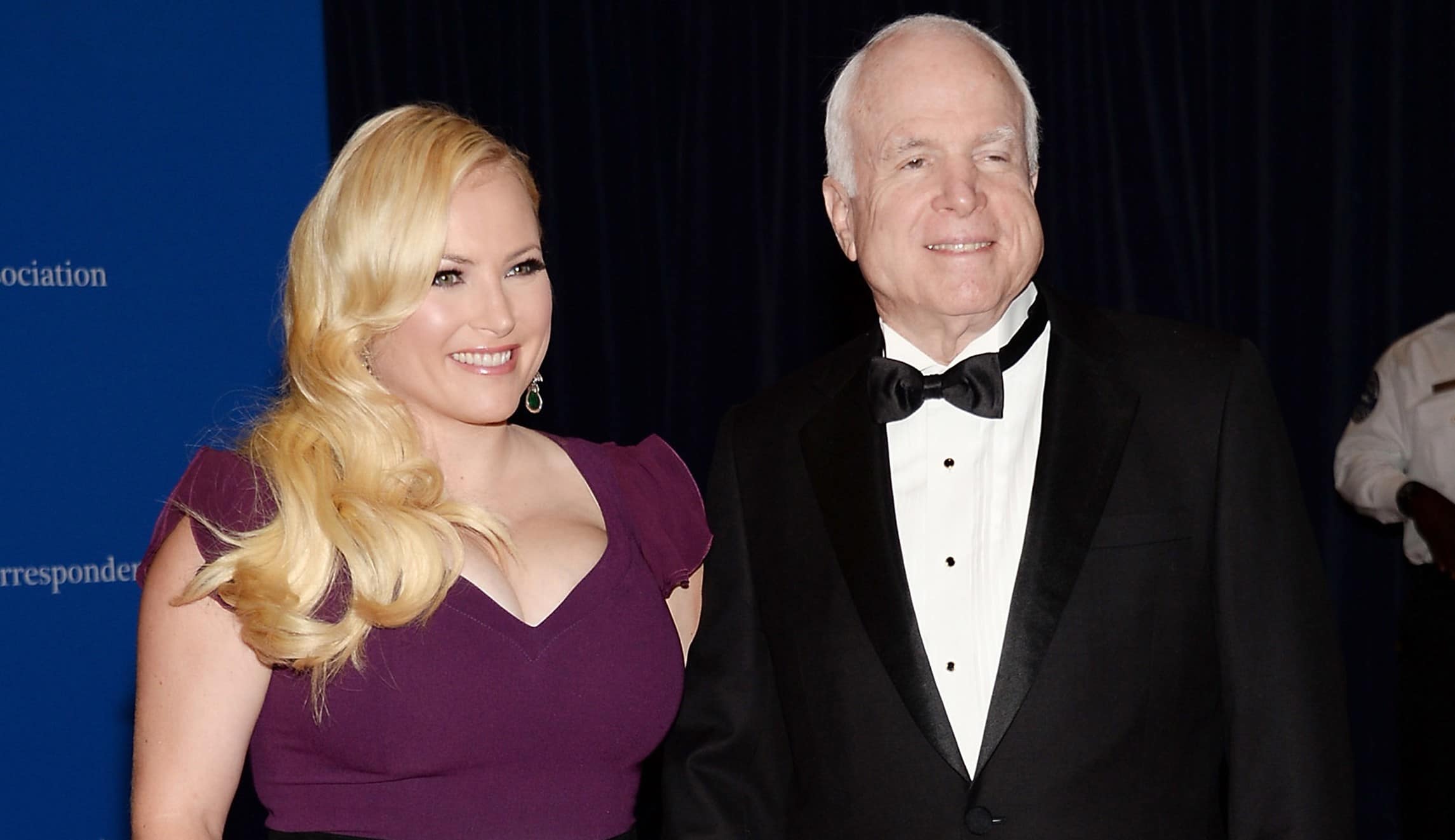 Vietnam War and Life in Captivity
John served in Vietnam during the War, and became a war prisoner on the 26th October 1967 when he was taken down over Hanoi in his A-4E Skyhawk. He spent five and a half years imprisoned, during which time he was tortured and his situation was hard enough that he reasoned with suicide, but guards interrupted his preparations. He was released on the 14th March 1973 and returned to the US, eventually retiring from the Navy on the 1st April 1981 as a captain.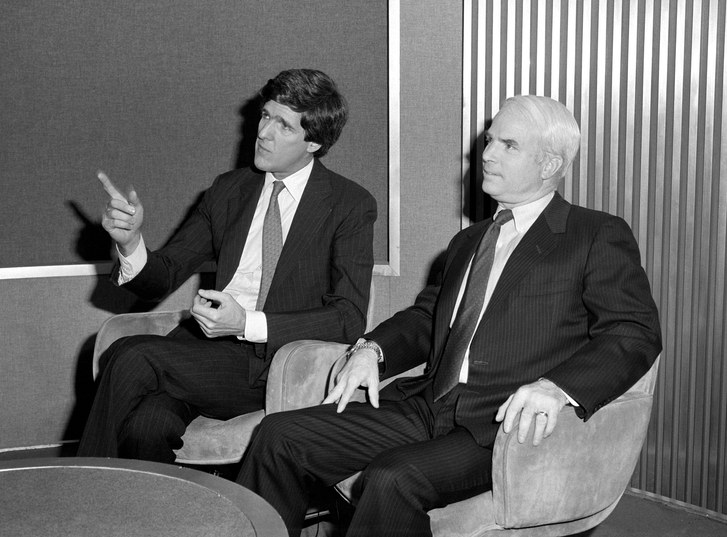 Political Career
Upon his retirement, John decided to pursue a career in politics, and took his place in the US Senate in 1987, which he held until his death. John held several related positions, including Chairman of the Senate Armed Services Committee, Chairman of the Senate Indian Affairs Committee, and Chairman of the Senate Commerce Committee and others. He ran for the presidency on two occasions, in 2000 and 2008, but both times was unsuccessful.
Personal Life, Marriages, Children, Health Problems and Death
Before Cindy, John was married to Carol Shepp from 1965 to 1980; during his time in Vietnam Carol was crippled after a car accident. They divorced in 1980, having welcomed a daughter named Sydney, while John also adopted Carol's two children, Douglas, and Andrew. A year before their divorce, John met Cindy Hensley, the daughter of Jim Hensley, founder of Hensley & Co, a beer wholesaler and distributor company, and in 1979 asked Carol to give him a divorce. In February 1980 the two divorced, and she received two houses, with John obliged to pay expenses for her ongoing medical treatment for injuries suffered in the car accident back in 1969. He and Cindy married on the 17th May 1980.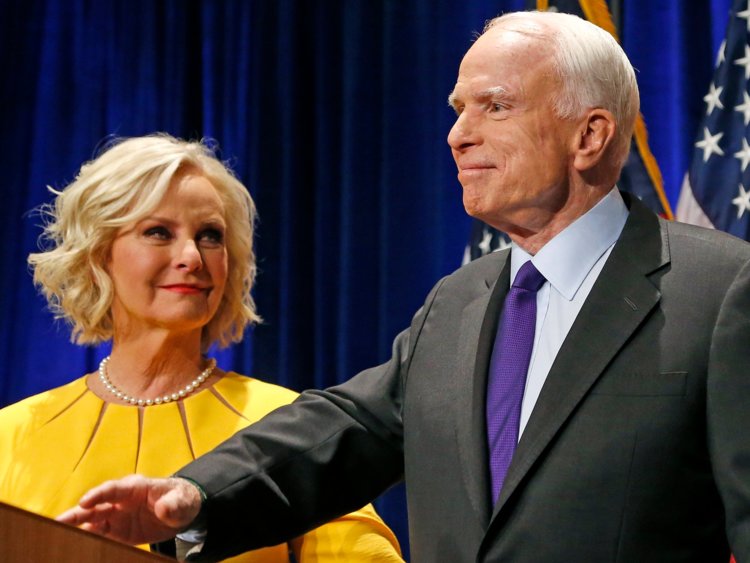 With severe injuries suffered in Vietnam, John couldn't raise his arms above his head, and had several other health problems, such as melanoma, but it was in 2017 that he was diagnosed with brain cancer. He underwent surgery in July 2017 to remove a blood clot above his left eye, but after further tests, it was discovered that John has glioblastoma. Despite radiotherapy and surgery, there was no cure for John, and he passed away on the 25th of August at his home in Cornville, Arizona USA, with his family beside him.