Michael Mantenuto Wiki Bio, cause of death, net worth, wife, family, kids
• Michael Mantenuto was born in Holliston, Massachusetts in 1981 and had three sisters.
• He was a successful actor, ice hockey player, and US Army non-commissioned officer.
• His father taught him how to play hockey and he majored in theatre in university.
• He was found dead in his car in Washington in 2017, and the cause of death was suicide.
• He had a nickname of "Manto" and was given a tribute at an NHL game in 2017.
Who is Michael Mantenuto?
Michael was born in Holliston, Massachusetts USA on 13 May 1981. His father's name is Ed and he worked as a hall monitor at Algonquin Regional High School and later became the assistant principal and hockey coach at Holliston High School. Michael's mom was a therapist. He had three sisters and his father taught them how to figure skate while he taught Michael how to play ice hockey.
Michael was probably best known for the career which he had built as an actor. He was also an ice hockey player and a  US Army non-commissioned officer. Michael passed away in 2017.
Early life and education
Most of men who became successful sportsman will tell you how their fathers are responsible for their interest in sport, how they pushed them to play sport when they were little, etc etc. Michael would have told you the same thing. His father taught him how to skate and how to play ice hockey – Michael wasn't that much into skating but he adored ice hockey, it was love at first try and his father was happy for him because they shared the same love and commitment towards the same sport.
He matriculated from Holliston High School and attended the University of Maine, meantime playing hockey for the Walpole Junior Stars for three years until he started playing for his university in 2000. He switched from the University of Maine to the University of Massachusetts and started playing for his new university until his coach was changed. Something that not a lot of people know about him is that Michael majored in theatre.
After he was finished with his university and decided to stop playing hockey and quit acting, he joined the US Army to serve as a Special Forces Operator.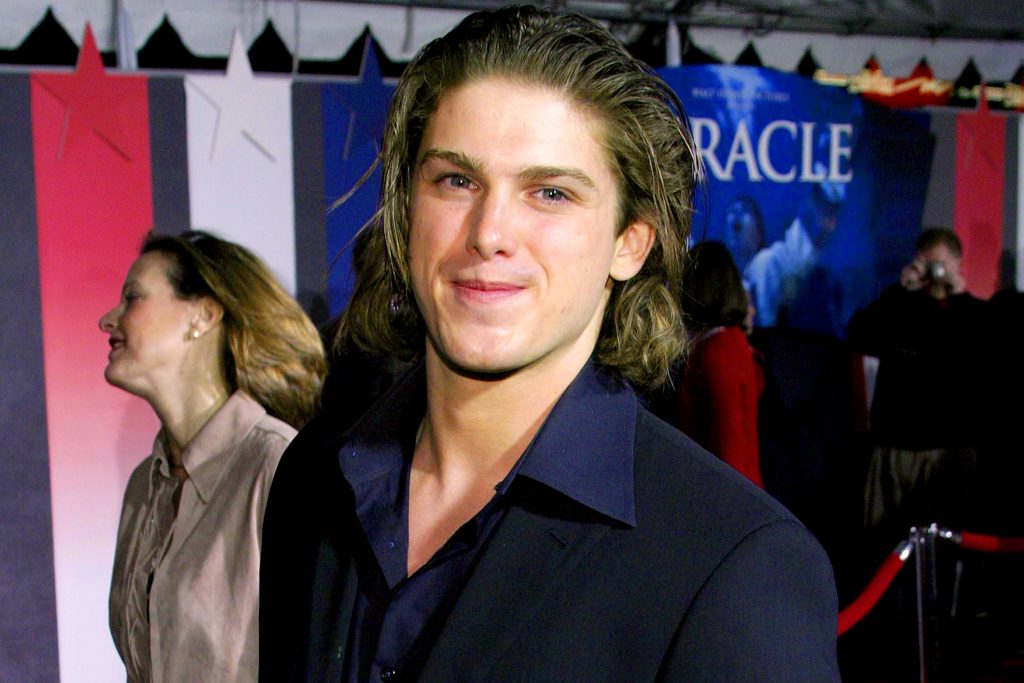 Michael's acting career
It is funny how he got his role in his first movie called "Miracle" in 2004 – he was auditioning with a bunch of other ice hockey players, and he got into a fight with another player; he apologized to director Gavin O'Connor who decided to give him the role of Jack O'Callahan because he liked his attitude (and also how the fight looked, especially how Michael looked while he fought). Disney's "Miracle" is a movie based on a true story about Herb Brooks, a US hockey team player who became the coach and led the US Olympic hockey team to victory in 1980 against the Russian squad which seemed to be unbeatable. The actor with the leading role in the movie was Kurt Russell.
The next movie he was featured in was "Dirtbags" in 2006, which was generally well received and is one of those movies which you should definitely watch if you are feeling melancholic about the past years (and if you are a skateboarder as well).
His third and last role was in "Surfer, Dude" in 2008, the worst of these three movies which tells a story about a troubled surfer having an existential crisis. Matthew McConaughey had the main role along with Alexie Gilmore. Even though the movie features some really famous actors, it got a disappointing 4.7/10 score on IMDB.
Appearance and net worth
Michael was 5ft 11ins (180cm) tall and weighed about 175lbs pounds (79kgs). He had medium long blonde to brown hair, and apparently looked appealing to women.
Authoritative source estimate that Michael's net worth was $300,000, from appearing in three movies in support roles. He had an ice hockey career but nothing which could have earned him a lot of money, then served in the US Army from 2010.
Personal life and death
Michael was married to Kati Vienneau, and had a son and a daughter with her – Leo and Ava.
After his short movie career, Michael turned to the army in 2010, and eventually became a Green Beret. The first person to announce Michael's death was the Army First Special Forces unit commander Colonel Guillaume Beaupere.
Michael was found dead in his car in Washington on 24 April 2017, and according to the police he took his own life by shooting himself in the head. There was an investigation started in order to better understand the circumstances which led to this event, but it is still unclear why Michael did it. He was loved by many, including his school friends, his hockey teammates as well as his colleagues from the Army, as well as his family.
Trivia
Michael worked on a fishing boat in Gloucester, Massachusetts in 2000.
His last name is Italian and means "to maintain" – his nickname was "Manto".
He shared a room with Todd Jackson while they were playing for UMaine Black Bears. Todd was recruited by the Detroit Red Wings in 2004 which won the Stanley cup in 2002 and 2008.
His father suffered a stroke in 1993 which almost killed him. He was paralyzed and mute for nearly three years, but after years of exercises and rehab, he managed to talk and walk again, just not as fast as before.
Because he was a well known and respected ice hockey player, he was given a tribute at the Wednesday night's Anaheim-Edmonton NHL Play-offs game on NBCSN.