Miranda Miller (musician): Wiki Bio, net worth, measurements, dating, age
• Miranda Miller was a teen rock star in the band Cheri Bomb which became Hey Violet
• She was raised in Los Angeles and is close to her family, particularly her grandpa
• She loves Harry Potter, Doctor Who, Spongebob Squarepants and High School Musical
• Her favorite dishes are Mac'n'Cheese, pasta and risotto and her hobby is collecting notebooks
• She left the band in 2017 due to pressure and now studies event management in university
When you step among celebrities while still young and immature, you have to learn how to deal with it. Miranda Miller became famous as a teenager, and it seemed she handle the pressure quite well. However, after 10 years, she turned her back to the band which made her a teen rock star. Since then, she is not presented in the media.
Miranda Miller's Private Life
Miranda Miller was surrounded by music from her young age, as she has some theater background. This gifted blonde, born in sun sign of Sagittarius, on 22 November 1995, was raised in Los Angeles, California. She never liked to talk about her private life, but it is known that she got her talent and passion for music and stage performing from her mom. At a very young age, Miranda started with both guitar and piano lessons. Once she kept the piano lessons for preschool and school kids. Her mom and step-dad ran a kid's theatre, so Miranda was introduce to stage already at her age of three. Also, Miranda is very close to her grandpa.
Miranda's Interests
Like every girl of her age, Miranda loves to watch movies. She is a great fan of the Harry Potter saga and has many items related to these movies, mostly t-shirts. Also, she loves the "Doctor Who" series. As long as she was a kid, Miranda and the other girls from the band liked to watch the cartoon "SpongeBob SquarePants." Before hitting the stage, Miranda and her bandmate used to dance on the songs from "High School Musical." Her favorite dishes are Mac'n'Cheese, pasta, and risotto, and her hobby is collecting notebooks.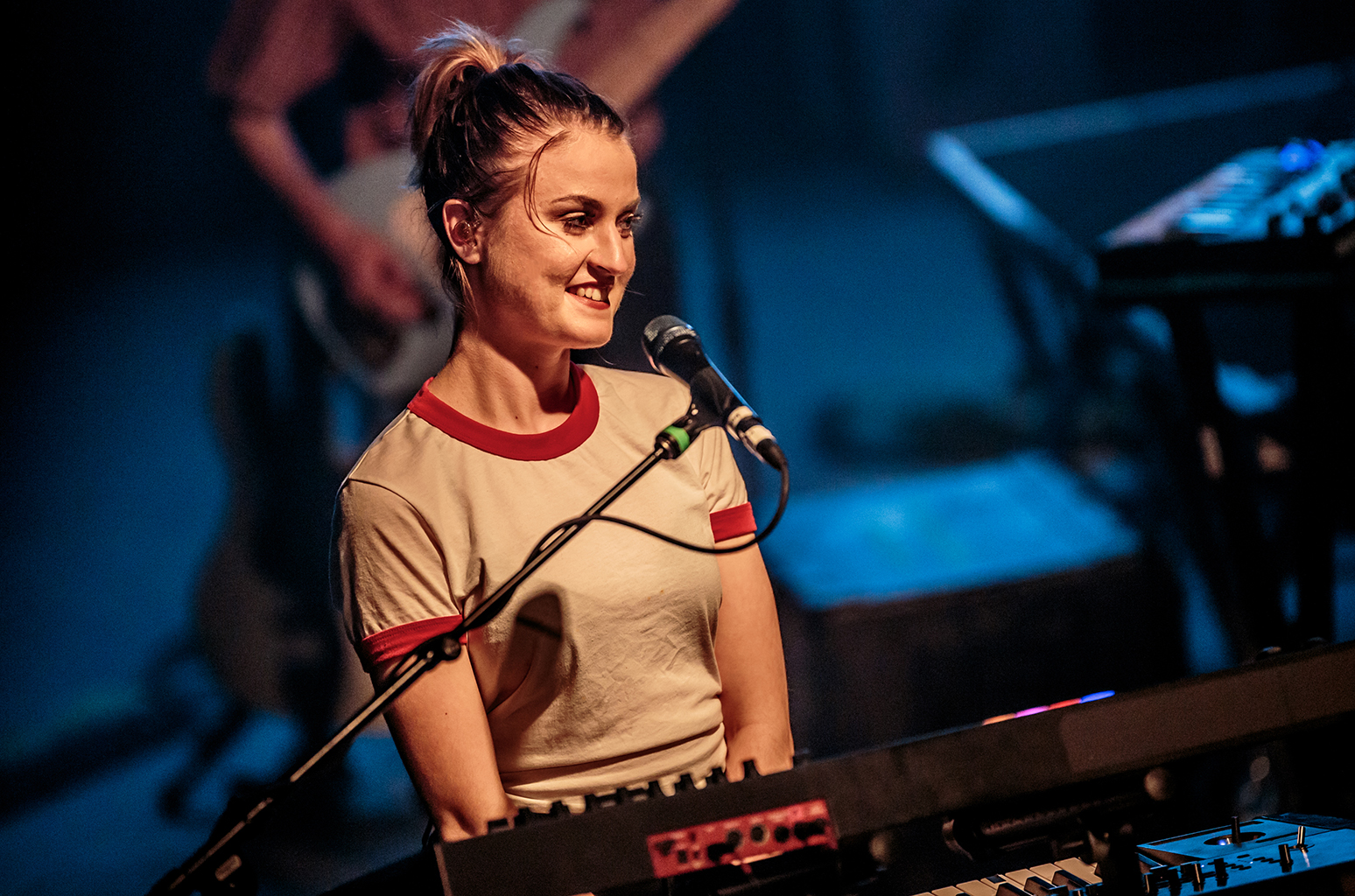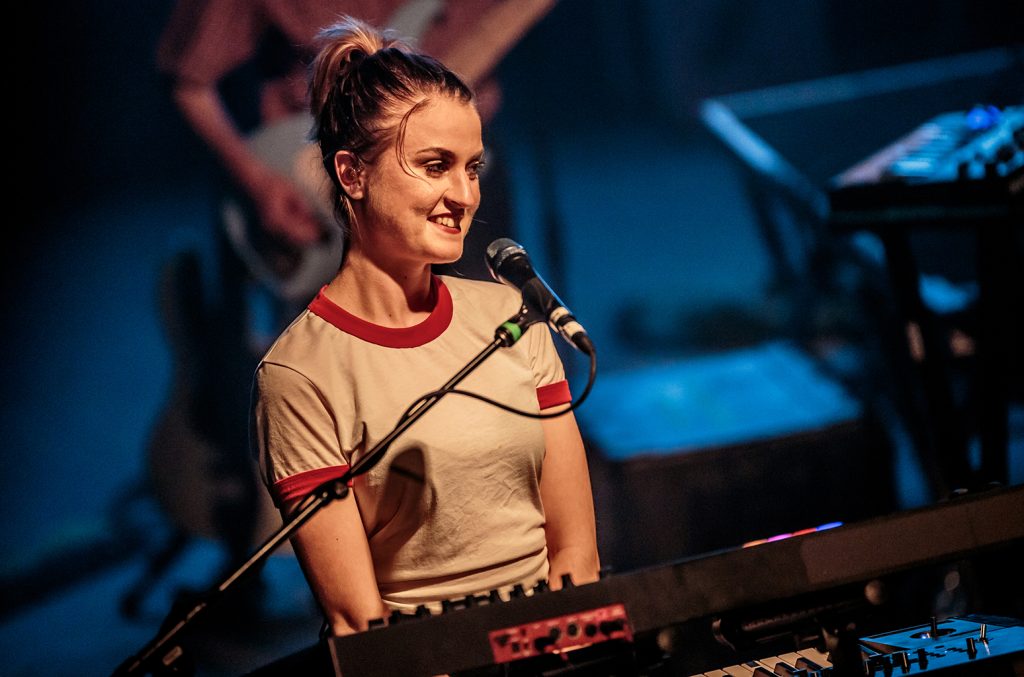 Career and Net Worth
In 2008, two talented teenagers wanted to become famous, so they formed a band. They were Julia Pierce and Miranda Miller, and the group's name was Cheri Bomb, according to the novel by Carrie Borzillo. The other two members of the band were middle-schoolers Nia and Rena Lovelis. Miranda became one of the vocals, guitarist, and keyboard player.
Mixing the pop, punk, and hard rock sounds, these teenagers became a sensation in the music world. Their debut album "This is the End of Control," released on May 2012, hit numerous charts. The girls' careers were bright, and they had a lot of success. They've appeared at numerous music festivals, usually as the youngest performers. Also, Cheri Bomb was an opening act for many famous bands, such as Steel Panthers, Foo Fighters, Smashing Pumpkins, etc.
That moment when spongebob shows up at your band's acoustic hangout. Teehee. Thank you guys! xo pic.twitter.com/TLFGUBbM7w

— HEY VIOLET (@HeyViolet) September 4, 2015
From Cheri Bomb to Hey Violet
Soon after the release of the first album, the founder of the Cheri Bomb, Julia Pierce, left the band. While many, including Miranda Miller, claimed that the split was peaceful and voluntary, because of 'creative disagreements,' Pierce had a different explanation. She announced on social media claiming she didn't leave the band on her own. However, girls quickly find a replacement, a guitarist Casie Moretta. So Cheri Bomb was no longer an all-girl band. In 2015, the band changed the name to Hey Violet and brought another guy in the band. That same year, they began collaborating with the famous Australian group 5 Seconds of Summer. They first signed for their label, and then went on tour with them, two years in a row. They were an opening act in the US, Canada, and Europe concerts.
Leaving the Band
Meanwhile, Hey Violet had their own performances, but new problems appeared after the last tour in Japan in 2017. Miranda Miller could no longer bear the pressure and ruthless schedule of the concerts and tours. As she said in her statement in August 2017, the decision of leaving was difficult, but she realized that such a life was no longer for her. But Miranda is still in touch with her former bandmates, and Nia Lovelis is still one of her best friends.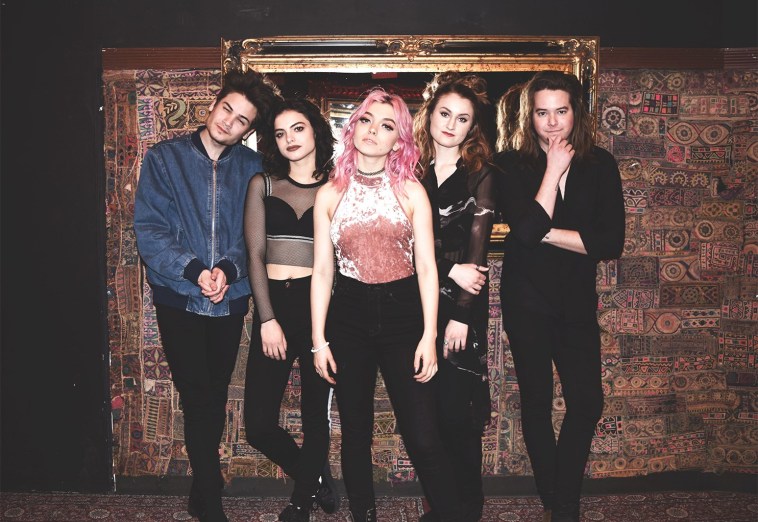 Other Projects
During her singing career in the Hey Violet, Miranda attempted to be an actor and producer. In the television series "The New York Psycho," she had a minor, but a noticeable role. As an assistant producer, she worked on the drama "Post Season." She also worked as a songwriter – she made a soundtrack "All We Ever Wanted," for the horror movie "Wish Upon." After leaving Hey violet, Miranda has been active in many projects related to music and stage performances. Judging by her Facebook page, she is currently engaged in tutoring improvisation to kids ages 8-16. The last estimation of her net worth was about $2 million, but that was while she still was the band member.
Miranda's Physical Characteristics
Miranda, like the other members of the Hey Violet band, liked to experiment with styles. This brown-eyed brunette, 5'5 "(165 cm) tall and weighs 121 lbs (55 kg), loved to change her hairstyles and length – from long blonde hair with black patches to all kinds of bob haircuts in various shades of blonde and light brown.
Is Miranda Taken?
While she was part of the Cheri Bomb, later Hey Violet, Miranda did not like to talk much about her love life. After she retired from public life, we still don't have proven information if she's single or not. It seems like this young lady dedicates completely to her academics of event management