Mitchelll Hope (aka Ben in Descendants) Wiki Bio, dating, height, girlfriend
• Mitchell Hope is an Australian actor who became famous for his role of Ben in the Disney Channel original movie "Descendants", and its sequels.
• He was raised in Melbourne by his mother Lisa, with two brothers and one sister.
• His first acting gig was in 2006, and he was cast in the role of Prince Ben in "Descendants" in 2015.
• Mitchell Hope is currently in a relationship with Australian actress Tayla Audrey, and his estimated net worth is over $1 million.
• He has a slim mesomorph body type, is 5ft 9ins (1.75m) tall, weighs 154lbs (70kgs), and has brown hair and green eyes.
Who is Mitchelll Hope, aka Ben from Descendants?
Mitchelll Hope was born on the 27th June 1994 in Melbourne, Victoria, Australia, and is a 24 year-old actor who became famous for his role of Ben in the Disney Channel original movie entitled "Descendants" ,and its sequel "Descendants 2", as well as the animated television series called "Descendants: Wicked World". His career has been active since 2006.
Mitchell Hope Bio: Early Life, Family and Education
Mitchell Hope was raised in his hometown of Melbourne by his mother Lisa, groewng-up with two brothers called Tobias and Jonah and his sister Shara. Even though his appearance in the hugely popular Disney Channel franchise launched him to stardom, we do not have a lot of information regarding his childhood and education. We do know that his grandparents played an important part in his upbringing, and that he considers them to be huge role models for himself, especially during his youth and teenage years. The young actor stated that he did not enjoy his primary school years, due to the fact that he was bullied by his peers. He stated that acting was always his biggest dream, and landed his first role when he was 12 years-old in a short movie called "Earth's Last Remnants".
Career Beginnings
After his first acting gig in 2006, Mitchell was still being educated, so didn't land his next role until 2012 when he got the opportunity to act in two short movies – he played a supporting character called Jonno in "Yes Mum", and then one of the lead characters called Ryan in the movie "Down the Way"; this was a great way for Mitchell to kickstart his career, and gain recognition in the entertainment world. In 2014 he appeared in two episodes of the television series "Never Tear Us Apart: The Untold Story of INXS", a show about the early years of the famous Australian rock band INXS, with Hope playing the young version of Tim Farris, one of the founding members of the rock band, in the first two episodes of the show.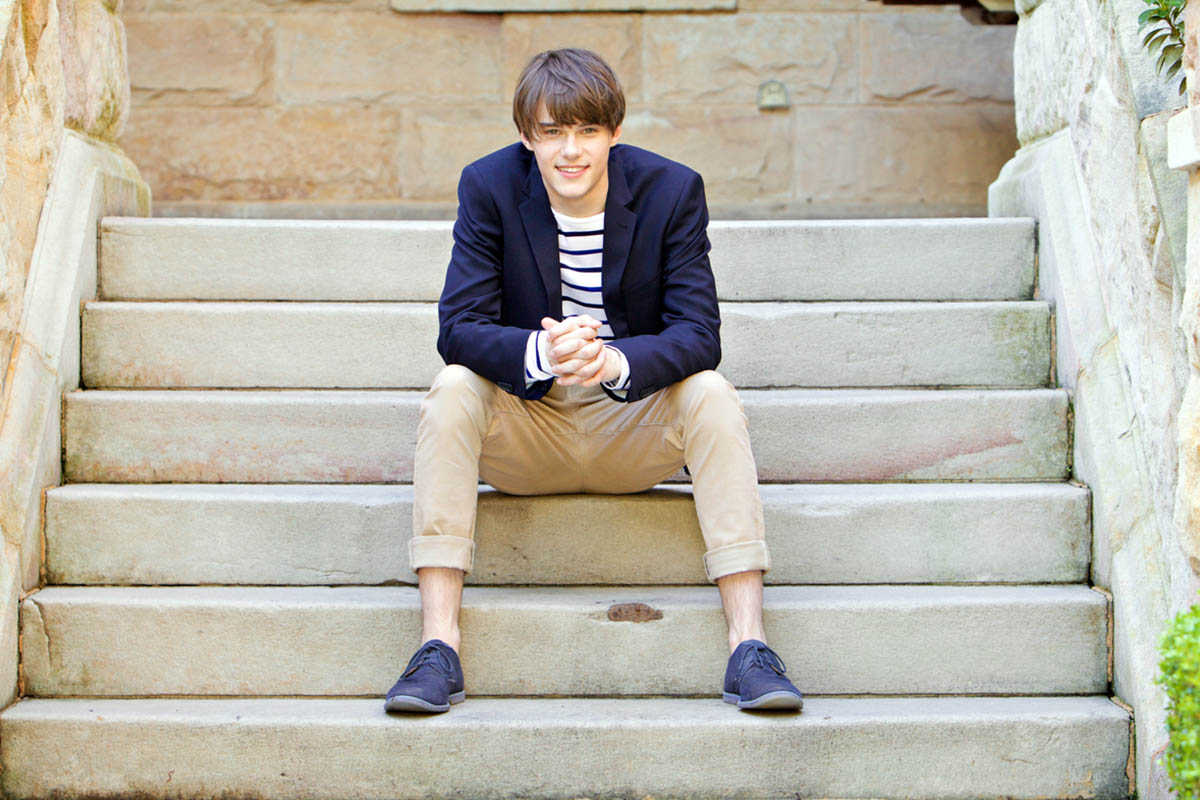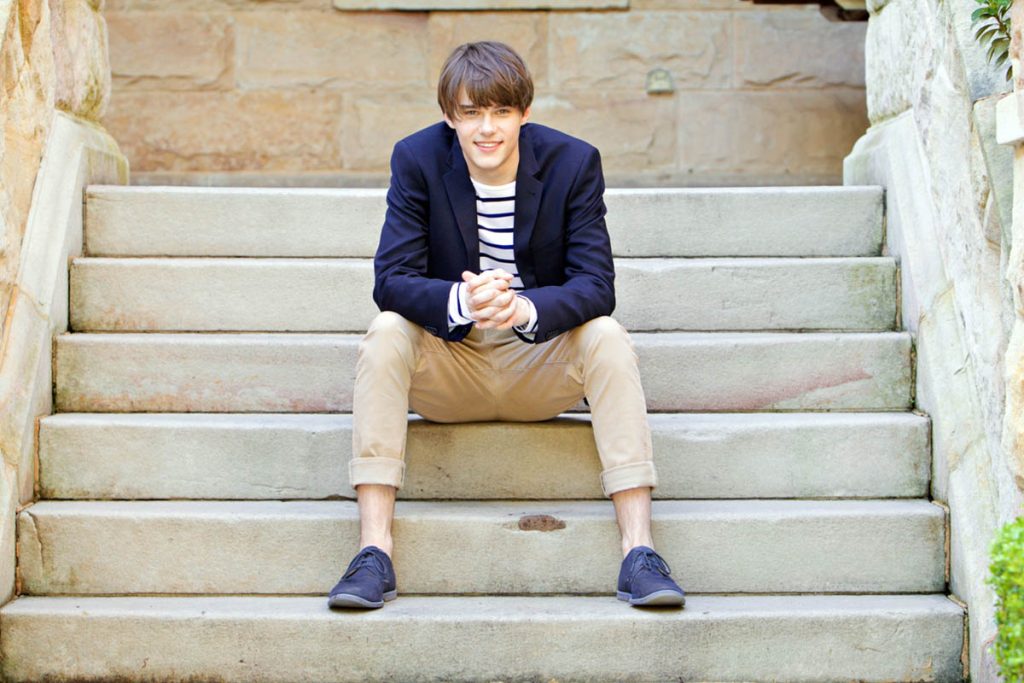 "Descendants" and Rise to Prominence
Mitchell Hope quickly made the leap from an aspiring actor to a rising star, when he was cast in Disney Channel's Original Movie entitled "Descendants". Mitchell sent an audition tape to producers who were quickly bought by his natural talent and boyish charm, and they decided to invite him to Los Angeles for a tryout. Mitchell's live audition proved to be a success too, as he successfully showcased his flare and shared a great chemistry with Dove Cameron, an actress who played his onscreen romantic interest. Mitchell was cast in the role of Prince Ben, a young ruler of the Kingdom of Auradon who offers the chance to trouble-making children of villains to attend a prep school in his kingdom. The movie debuted on 31st July 2015, and generated positive reviews from critics around the world, becoming a hit among the Disney audience, as it was viewed by more than 6.5 million people on the night of the premiere – according to the official ratings, the film was the fifth most watched original movie in cable history, and in tjhe first month after its release, the movie reached the highest viewership in the history of the Disney Channel network. In addition, it won numerous awards, and was especially praised for its music and directorial achievement. The movie's excellent reception proved great for Mitchell, as he quickly became one of the most popular Disney actors. The animated series aired from 2015 until 2017, during which Mitchell lent his voice for the character of Ben in both seasons of the show. The movie's popularity resulted in two sequels and a spin-off animated series, the first sequel entitled "Descendants 2" was released in 2017 and became an even greater commercial and critical success. Another sequel entitled "Descendants 3" is currently in post-production, set to be released sometime in 2019. As of recently, Hope was cast in the upcoming romantic comedy "Let It Snow" alongside Isabela Moner, Kiernan Shipka and Shameik Moore.
Personal Life
Regarding his personal life, a lot of fans speculated that Mitchell is dating his "Descendants" co-star Dove Cameron due to their obvious onscreen chemistry, however, both of them dismissed the rumors, with Cameron stating that she and Mitchell are best friends and that neither of them is currently single. Cameron is dating their co-star from the second part of "Descendants", Thomas Doherty. On the other hand, Hope is currently in a relationship with fellow Australian actress Tayla Audrey; they're not married and do not have children together. They reside in Australia and have a dog called Harvey.
Net Worth
Being cast in one of Disney Channel's most successful and acclaimed franchises greatly influenced Mitchell Hope's career and his overall wealth. The young actor's net worth skyrocketed after "Descendants", and its sequels proved to be two Disney's biggest commercial successes. With another sequel coming up, we can expect that Mitchell's wealth will increase even more. According to authoritative sources, his net worth is currently estimated to be over $1 million.
Social Media
As Mitchell Hope's fame grew from his role of Prince Ben in "Descendants", so did his online popularity. His official Instagram account boasts over a million followers, and he also has a Twitter page with nearly 200,000 followers. Fans can also find him on Facebook.
Art. pic.twitter.com/QgkdVS5zVy

— Mitchell Hope (@MitchellHope) August 5, 2015
Appearance and Physical Characteristics
Regarding his appearance, Mitchell Hope has a slim mesomorph body type – the actor is 5ft 9ins (1.75m) tall, weighs around 154lbs (70kgs), and has brown hair and green eyes. His shoe size is 10.