Model Alizée Guinochet's Bio: Bijoux, Jewelry, ex-fiancée David Blaine, Boyfriend, Net Worth
• Alizee Guinochet is a supermodel, actress and jewelry designer born in Paris, France in 198•
• She is best known for her relationship with magician David Blaine, with whom she had a daughter in 201•
• She designs jewelry for her own line, AND Paris, which is endorsed by many celebrities.
• Alizee and David's relationship ended in 2013 after rumours of his cheating.
• She has accumulated a net worth of over $1 million from modelling and jewelry design.
Who is Alizee Guinochet?
Alizee Guinochet, born on the 17th May 1985 in Paris, France, is a supermodel, who due to her good height and stunning looks, the brown-haired, 5 feet 6-inch glamour girl started her modelling career at a very young age. She is also an actress and a jewelry designer, but initially became famous after dating David Blaine, the famous American magician and illusionist, who was well known for his magic performances on the streets and in TV shows. However, although the two have a daughter, their engagement was broken in 2013 after suffering so many ups and downs in their relationship.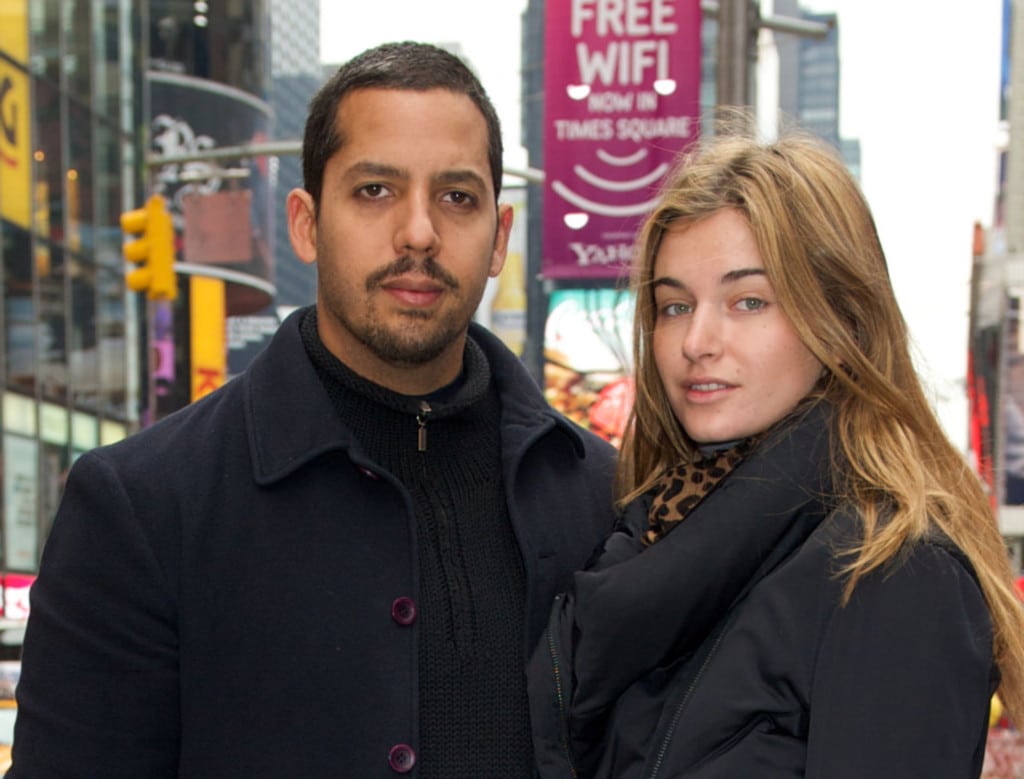 Alizee Guinochet's Early Life, and Professional Career
There is almost nothing known about Alizee's early life apart from modelling. She worked as a model in both Milan and Miami with a few well-known modelling agencies such as  Fashion Model Management, Next model management, NB People, Chic Management and MD Management. During her times as a model, some of her works included taking part in the following advertisements: Yellowbox Footwear, catwalking in the fashion show Ready to Wear-Fall/Winter 2004 for Gaspard Yurkievich, Victor, and Rolf. In addition, she also took part in the movie "Holly Rollers" in 2010 as herself, and in the French comedy film "Rock'n Roll"in 2017.
Did you know that Alizee is also an entrepreneur?
Yes, apart from being a model, Guinochet is a businesswoman. She runs her own Jewelry line called AND Paris, which is steadily growing in stylishness, and is currently being endorsed by many celebrities. If you go through her Instagram page, you will find that this is where she does most promotions for her Jewelry design. Furthermore, there are some famous personalities that are in love with Guinochet's designs, including her friend French author Audrey Diwan, actress Marion Cotillard who put on AND's bracelets when she featured in ELLE France, not forgetting about Julianne Moore, and French actress Leila Bekhti, who wore AND's earrings on the cover of Glamour Magazine.
https://www.instagram.com/p/BLHdaUZDvZX/?hl=en&taken-by=andparis
Alizee and her fiancé David Blaine
Alizee dated the magician, David Blaine, who was well-known for his astonishing magic tricks and his masterstroke endurance that attracted worldwide attention. Blaine started his career as a street performer and then proceeded to nightclubs and private events. Below are some of the acts in which he became famous:
Guinochet and Blaine had an on-off relationship for a few months and then crowned it with a romantic engagement on the 4th of April 2009. What a remarkable day?! This breath-taking event took place during Blaine's birthday when he had just turned 36 years old. The two were apparently so much in love that they had their first child, Dessa Blaine on 27th January 2011.
Find out what Alizee did to get to the hospital during her labour
What an interesting fact? When Guinochet was in labour with Dessa, their house was surrounded with snow. It was such a time in New York when the roads too experienced the blizzard, so that there were no vehicles on the road as well, and for this reason, they did not get a cab to rush to the hospital, so … what a magical way to reach the hospital, using a snowplough! This cleared the path and then went to the hospital where Guinochet eventually delivered her baby safely after so many difficulties. However awkward, that has now become a remarkable story.
Is Guinochet still dating David Blaine?
Even though the two had had such a loving relationship, their relationship did not last long. Alizee and Blaine raised their daughter together, though this was short-lived because they broke -up their engagement in 2013, simply because of the photo of Blaine in which he was seen with a mystery woman in a nightclub in New Jersey. Although this was not the reality, this picture brought up rumours about Blaine cheating on his wife, and was confirmed to be the sole reason for the two love-bird's split. Despite their separation, the two still share custody of their daughter. Guinochet currently lives in Paris alon, with Dessa Blaine, but she still allows David to visit whenever he gets time.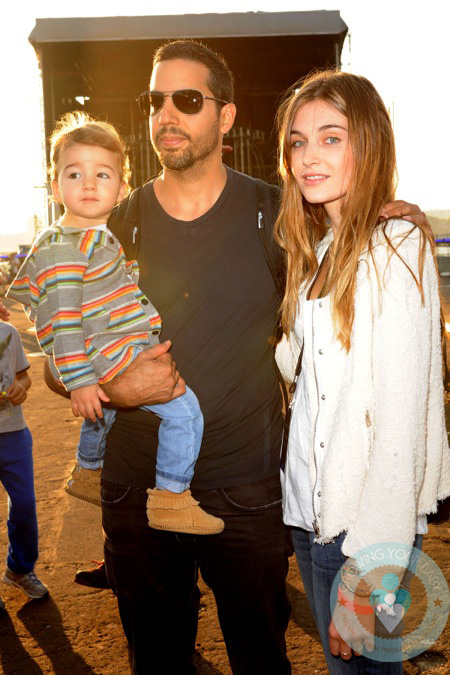 Are there any chances that Alizee will be David Blaine's wife?
After the scene where David was apparently caught cheating on Alizee with the unknown woman, he responded to questions about the incident, saying that he and his wife were on a break from their relationship by that time. Considering that Alizee was not his wife, there is no chance of divorce, and therefore one can easily guess the possibility of the two getting married. After all, David still calls himself a family man and would want to spend more time with his family, especially the daughter to create a fatherly bond with her. Since Alizee is yet to be seen dating another man, it is still not clear whether they have any marriage plans.
Alizee Guinochet's net worth
Alizee Guinochet has accumulated a considerable amount of money from her modelling career and business. According to some online sources, her net worth is said to be over $1 million, accrued largely from her classic jewelry line, items on which can approach a cost close to $1 million, and work as a model which brings in a reputed $60,000 a year. Alizee's success as a model and the popularity of her jewelry line seem very likely to lead to an increase in her wealth.