Model Anastasia Kvitko Wiki: Plastic Surgery, Body Measurements, Boyfriend, Weight, Dating
• Anastasia Kvitko is a glamour model and entrepreneur from Russia
• She was compared to Kim Kardashian for her curvy figure
• She began her modeling career after being noticed on the Russian social network Vkontakte
• She has collaborated with Kanye West and his clothing brand YEEZY
• She has a net worth of $2 million and is in a relationship with Arseny Sharov
Who is Anastasia Kvitko?
Anastasia Kvitko was born on the 25th November 1994, in Kaliningrad, Russia, and is a glamour model and entrepreneur, who has come to prominence in recent years after she was compared to one of the most successful models of the present day, Kim Kardashian. Known for her curvy body, with vital statistics of 38-24-42 inches, she has come to limelight through making her curves her trademark. So, if you want to find out more about this rising star, then stay with us for a while as we are about to bring you closer to her life, career, struggles, and success.
https://www.instagram.com/p/BkYLP8qH9Js/?hl=en
Anastasia Kvitko Wiki: Early Life, Parents, and Education
Anastasia has remained silent about most information in regards to her childhood, though we have found out that she grew up with a sister, and that her father was a famous businessman, and her mother a primary school teacher, however, Anastasia hasn't revealed their names. Her childhood wasn't always pleasant, as her peers would tease her because of her body. During high school, she joined the track and field team, in hopes of making herself more attractive.
Career Beginnings
Immediately after high school, Anastasia started pursuing her modeling career; however, a number of modeling agencies closed their doors on Anastasia, saying that she was too fat to become a professional model. When it seemed that her career was going nowhere, Anvar Norov, a famous photographer, noticed Anastasia's pictures on the Russian social network Vkontakte. After reaching out to Anastasia, she came to his studio and the two did a couple of photo sessions, and Anastasia had her first professional portfolio. The pictures made in Norov's studio found their way onto the internet, and made Anastasia a rising star in Russia. Gradually, Anastasia was became more popular, which resulted in the photo shoot The Girl of the Day, published in the news page Vkurse, and so in 2013 she officially moved to Moscow.
Rise to Prominence
The same year Anastasia set up her Instagram account and in no time received a nickname – the Russian Kardashian because of her figure. Her Instagram page became more popular with every new picture posted, and Anastasia began receiving offers not only from Russia but also from around the world, and as a result, she moved to the US, settling in Miami, Florida where she started working closely with Kanye West and his clothing company brand YEEZY. In addition Anastasia soon began collaborating with other clothing brands, often advertising underwear and swimsuit clothing lines, such as Revolution of Fierce, GS Loves Me, Epl Diamond, and many others. She has also designed her own swimsuit line, named AC- 350, and presented it at the New York Fashion Week, and helped design the line from Eliya Cioccolato. To speak further of her accomplishments, Anastasia has also been named as the third most beautiful Russian woman, coming behind Vera Brezhneva, who won the title and Natalia Lonova.
Anastasia Kvitko Net Worth
Anastasia struggled to launch her career as numerous modeling agencies denied her engagement because of her voluptuous figure, but we guess they are now eating their hearts out, as Anastasia has become one of the most successful models in the world. So, have you ever wondered how rich Anastasia Kvitko is, as of late 2018? According to authoritative sources, it has been estimated that Kvitko's net worth is as high as $2 million. Pretty impressive don't you think? Undoubtedly, her net worth is bound to increase in the upcoming years, assuming that she successfully continues her career.
https://twitter.com/OfficiaI_Kvitko/status/1062515089968746496
Anastasia Kvitko Personal Life, Dating, Boyfriend
What do you know about Anastasia in her personal life? Well, she hasn't been open about ups and downs that happened to her outside her career, but we have managed to discover some interesting facts about Anastasia's private life. She is in a relationship with Arseny Sharov. Before moving to the USA, Anastasia had a boyfriend in Moscow, but the two grew apart soon after she settled in Miami.
Plastic Surgery
Many have questioned Anastasia's looks, stating that she must have had plastic surgery on her body to get the looks she has now. However, Anastasia has denied those accusations, stating that her look is all natural, and that being involved in sports has made her so attractive. When asked about what she feels when compared to Kim Kardashian, Anastasia has stated that she can't stand the comparisons with Kim, as she is all natural and more beautiful, while Kim has undergone a number of operations to achieve the look she has today.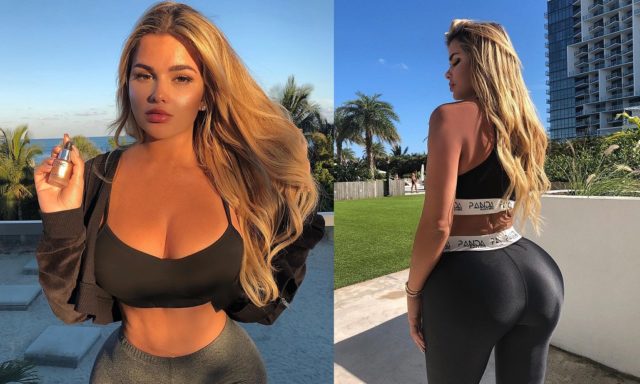 Anastasia Kvitko Height, Weight, and Body Measurements
Famous for her stunning looks, Anastasia stands at 5ft 5ins, which is equal to 1.68m, while she weighs approximately 123lb or 56kg, and her vital statistics are 38-25-41 inches. She has dark brown hair, while her eyes are black. In addition to her comparison to Kim Kardashian, Anastasia is also compared to English singer, songwriter and glamour model, Samantha Fox, mostly because of the busty figure and comparatively short height.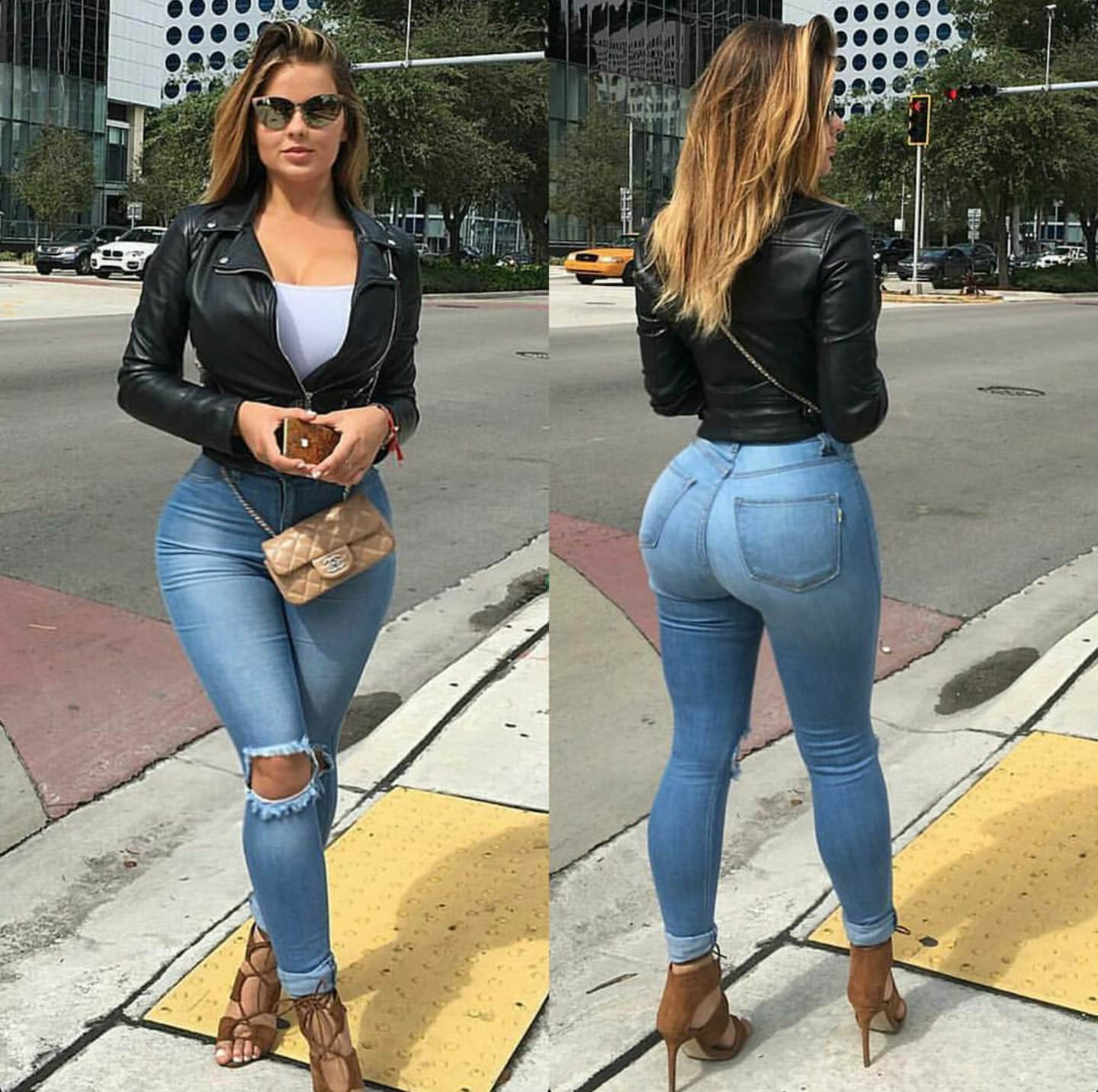 Anastasia Kvitko Internet Fame
Anastasia has become extremely popular on social media platforms, especially Instagram and Twitter. Her official Instagram page has over nine million fans, who have enjoyed numerous  photo sessions and videos of Anastasia. Her Instagram page has helped a lot in her career, as she has collaborated with numerous photographers and clothing brands since achieving popularity on this social media network. You can find Anastasia on Twitter as well, on which she has close to 190,000 followers.
So, if you aren't already a fan of this prominent model, then this is a perfect opportunity for you to become one, just skip over to her official pages, and see what she is up to next.