MSNBC Ari Melber Wiki, "The Beat", Brother, Girlfriend, Age, Net Worth, Body
• Ari Melber is an award-winning journalist, attorney, and writer who hosts "The Beat with Ari Melber" on MSNBC.
• He studied at the University of Michigan and Cornell Law School, and was admitted to the New York Bar.
• He worked for Floyd Abrams at Cahill Gordon & Reindel, and wrote political columns for various news agencies.
• "The Beat with Ari Melber" takes on political and news stories, and features cultural and musical guests.
• His estimated net worth is around $12 million, and he currently lives in Brooklyn, New York City.
Who is Ari Melber?
Ari Melber is an award-winning American journalist, an attorney, and writer who hosts "The Beat with Ari Melber" on MSNBC every night at 6 pm ET, as well as a host for NBC News. The MSNBC show premiered on 24 July 2017 and in a span of less than two years, its audience has increased to more than 1.4 million viewers. This is considered the best rating for the MSNBC time slot, and has made Ari Melber very popular.
Ari Melber Early Life and Education Background
Ari was born on 31 March 1980, in Seattle, Washington State USA to Barbara D. and Daniel M. Melber, and was raised in Seattle alongside his siblings Jonathan. His Zodiac is Aries which describes him as independent, courageous, and very confident. Ari is an American by nationality and of white ethnicity.
For his education, Ari studied at the University of Michigan and graduated with an A.B. degree in political science. After graduating, he relocated to Washington D.C. and worked for Senator Maria Cantwell, and later worked for the presidential campaign of Senator John Kerry for the Jewish outreach.
Ari also studied at Cornell Law School and awarded a Jure Doctorate. While there, Ari worked as the "Cornell Journal of Law and Public Policy" editor, and also as an intern in the Manhattan Public Defender's Office. He was subsequently admitted to the New York Bar.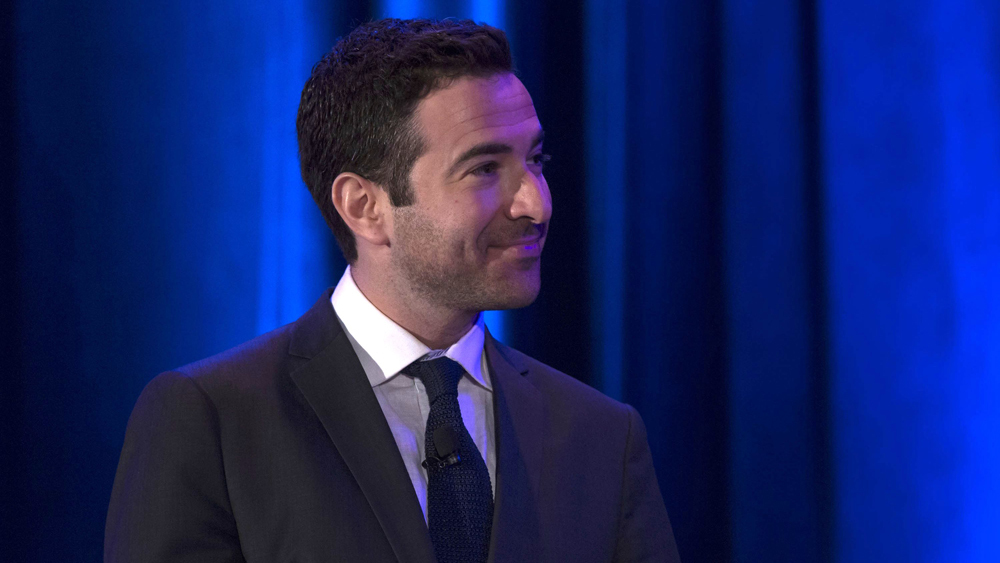 Ari Melber Professional Career
Ari began working full-time for Floyd Abrams, a First Amendment lawyer at Cahill Gordon & Reindel, from 2009 to 2013. He also started writing political columns for various news agencies, such as "Reuters", "The Nation", "Politico", and "The Atlantic". He has had his writing published in a variety of books and large publications such as "The Atlantic", "The New York Daily News", and "The Washington Post" among others. It was after this that MSNBC took notice of his talent, and offered him a position as their guest host, which meant the beginning of his career at MSNBC.
It didn't take long for Melber to finally take over and become a successful legal correspondent for the network, where he covers the FBI, DOJ and Supreme Court. As a legal analyst, Ari reports on justice and law stories spread across NBC platforms, as well as providing legal analysis for programs including "The Rachel Maddow Show" and "TODAY". In 2016, Melber received an Emmy Award for his commendable reporting of the Supreme Court. Ari also does guest hosting for MSNBC presenters including Lawrence O'Donnell, Rachel Maddow, Brian Williams and Chris Hayes, and has been a fill-in host of the MSNBC's program "The Point with Ari Melber" that airs on weekends.
The Beat with Ari Melber
This is an American politics and news show that Ari Melber hosts every weekday at 6 PM ET on MSNBC network, having replaced "For the Record with Greta" that was being hosted by Greta Van Susteren. Ari is considered as one of the greatest utility players by the network for hosting this slot, as it became part of MSNBC's rating surge when compared to other cable television evening shows, even drawing a bigger nightly following than any CNN hour.
Ari Melber is said to have carved an essential niche since he is the leading critic of Mark Zuckerberg, the Facebook CEO, in all TV. The show reports on Facebook anything relating to journalism and elections including the Philippines election. Ari has been able to host some of the biggest names on this show, including US Senators Elizabeth Warren, Mark Warner and Kamala Harris just to mention a few.
The show also has also featured cultural and musical guests, including 50 Cent, Vic Mensa, Winston Duke, a "Black Panther" actor, "Sean Penn", the rapper Havoc, and French Montana among other well-known celebrities. It was named among the best 2017 TV shows by the Detroit Free Press, as its reporting helped them unfold the Russia investigation on the implications of Robert Mueller. The show continues to gather more viewers each year, and by September 2018 had already garnered 1.7 million viewers each night, more than any CNN prime show has ever gathered.
So Howard Schultz says Starbucks is good because it pays for workers' health care, college & a decent wage — but his campaign platform argues the US should not pay for people's health care, college or require a federal minimum wage.https://t.co/8EFHirVW3K

— Ari Melber (@AriMelber) February 1, 2019
Ari Melber Personal Life
When it comes to Ari love life, he is a divorced, having been married to Drew Grant, who is a New York pop culture reporter. The couple tied the knot in 2014 at a very intimate ceremony, however, their union only lasted three years before they officially divorce in 2017. To date, neither of the two has disclosed the cause of their failed marriage. There have been rumors that Drew Grant has a relationship with a new boyfriend, while Aria also found someone new in his life – he is rumored to be dating Alexandra Daddario, the "When We First Met" actress. The two were spotted having lunch at Café Habana in Malibu, and seemed very affectionate.
Ari Melber Net Worth
With such an important job, Ari earns a decent salary each month. Many MSNBC employees get around $64,000 on average. He has also earned a good amount of money from NBC as they pay their employees about $72,000. He seems to be earning more as his annual salary is estimated to be $2 million, so he is able to afford a decent life. Reputable sites estimate Ari Melber's net worth to be not less than $12 million. Ari has purchased a house in Washington DC, however, he currently lives in Brooklyn, New York City.
Ari Melber Body Measurements
Ari is 5 feet 11 inches (180cm) tall, and weighs 72 kg (160lbs), with fair skin complexion which is completed by his jet black hair and brown eyes. He has also managed to keep his body very fit and healthy.