Rupert Evans (Charmed) Wiki Bio, height, married, net worth. Is he gay?
Who is Rupert Evans?
Rupert Evans is an English film, television, and theater actor, and a member of the Royal Shakespeare Company, probably best known for his roles as Frank Frink in the series "The Man in the High Castle" (2015- ), and in the CW remake of the hit series "Charmed" (2018). He has also played in such films as "Hellboy" (2004), "The Canal" (2014), and "The Boy" (2016).
So, do you want to find out more about the life and work of Rupert Evans, from his early childhood to date, including his personal life? If yes, then stay with us for the length of the article as we bring you closer to the English actor.
Rupert Evans Wiki: Early Life, Family, and Education
Rupert Evans was born on the 9th March 1976, in Staffordshire, England, and was brought up on a farm in Stowe-by-Chartley by grandmother, actually the only child of his parents but who were too busy dealing with their personal lives. Rupert went to Bilton Grange School, in Warwickshire in the West Midlands, and then attended Milton Abbey School in Dorset in South West England. He studied acting at the Webber Douglas Academy of Dramatic Art.
Early Career
Rupert Evans began his acting career in an episode of the series "High Stakes" in 2001, and then appeared in an episode of "My Family" (2001) before playing Toby Edwards in six episodes of "Paradise Heights" (2002). Between 2002 and 2003, Evans played the role of Jamie Doughan for 14 episodes of the series "Rockface", while in 2004 he worked on his first blockbuster after joining the cast for Guillermo del Toro's "Hellboy", starring Ron Perlman, John Hurt and Selma Blair, and the same year played Frederick Hale alongside Richard Armitage in the mini-series "North & South". In 2015, he worked on another mini-series called "Fingersmith", in which he played Richard 'Gentleman' Rivers.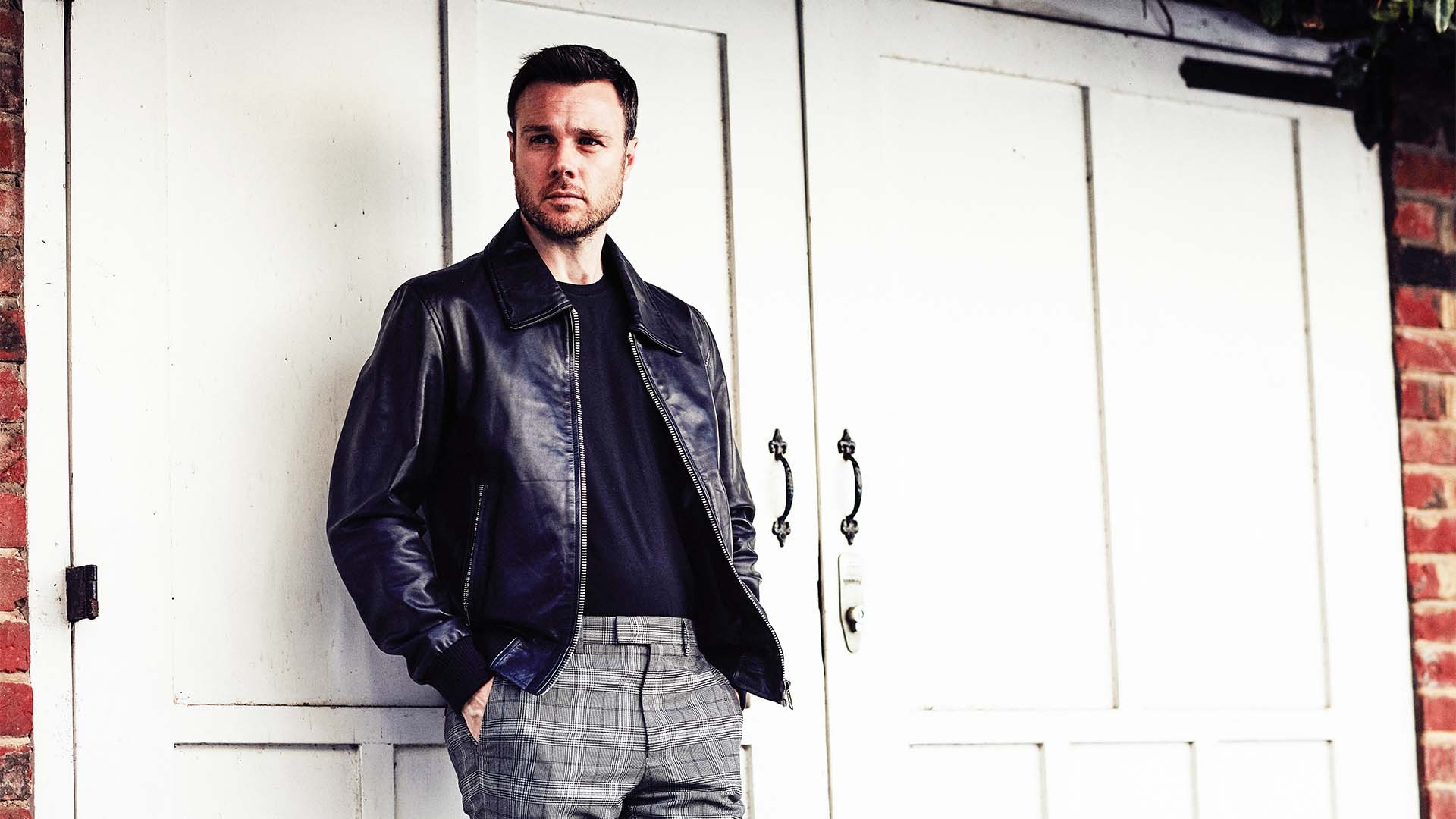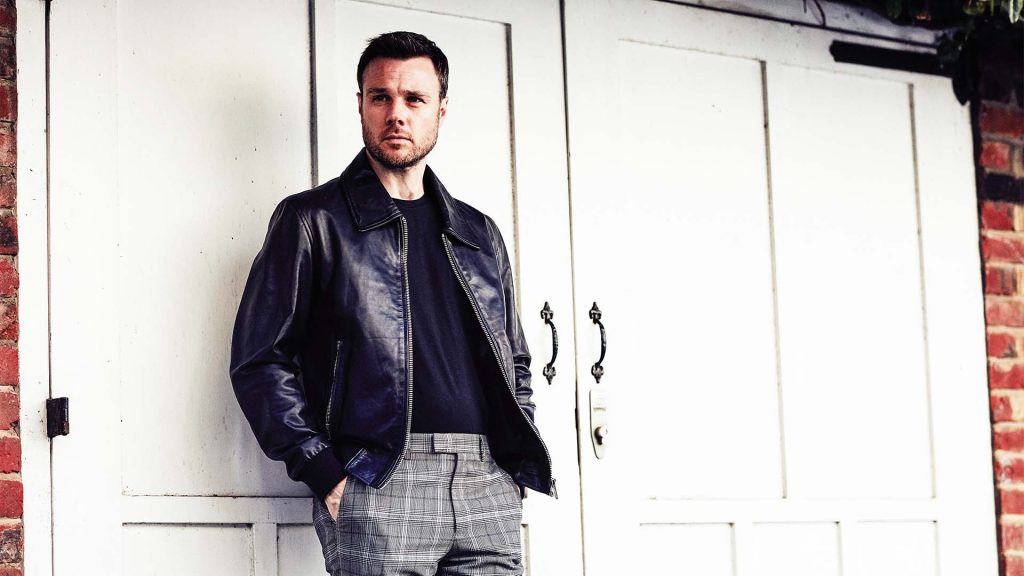 Work between England and Hollywood
In 2008, Rupert Evans played King Richard IV in the British mini-series "The Palace", while he portrayed Synesius in Alejandro Amenábar's biography film called "Agora" (2009), starring Rachel Weisz, Max Minghella and Oscar Isaac. Evans ended the 2000s with the role of Frank Churchill in the Golden Globes Award-nominated TV mini-series "Emma" (2009), with Romola Garai, Michael Gambon, and Jonny Lee Miller.
Most Recent Work and The Man in the High Castle
Rupert started the current decade with a lead role in the horror film "The Incident" (2011), and in 2012 played Godwyn in the Primetime Emmy Award-winning mini-series "World Without End" starring Ben Chaplin and Charlotte Riley. From 2013 to '14, Evans appeared as Edmund Allingham in 12 episodes of the television series "The Village", while in 2014 he worked alongside Dominic Cooper in the Primetime Emmy Award-nominated mini-series "Fleming". Rupert then switched to film and starred in Ivan Kavanagh's horror "The Canal" (2014), and then played Elliott in seven episodes in the "Rogue" (2014) with Cole Hauser and Thandie Newton. Starting from 2015, Rupert Evans is working in the Primetime Emmy Award-winning sci-fi series "The Man in the High Castle", in which he's played Frank Frink for 27 episodes to date. In the meantime, he and Lauren Cohan starred in the horror "The Boy" (2016), and in Ewan McGregor's drama "American Pastoral" (2016) starring Ewan McGregor, Jennifer Connelly, and Dakota Fanning. At the moment, Evans is playing Harry Greenwood alongside Melonie Diaz, Madeleine Mantock, and Sarah Jeffery in the remake of the hit series "Charmed" (2018- ).
Rupert Evans Height and Body Measurements
Do you know how tall Rupert Evans is, and how much he weighs? Well, Rupert stands at 5 ft 10 in, which is equal to 1.78m, while he weighs approximately 163lbs or 74kg. He has hazel eyes and dark brown hair.
Is Rupert Evans married? Is he gay?
There has been a lot of rumors about Evans' sexuality, but one thing is sure, he isn't gay. Although he's successfully shielded his private life from public eyes, he has mentioned girlfriends on several occasions. Evans dated actress Lyndsey Marshal, and he appeared with her in the premiere of the film "Hellboy" in 2004, the only time Rupert was seen with his date in public. However, the relationship didn't last long and they never revealed the reason behind their breakup. Lyndsey is now in a marriage with writer and producer Alastair Siddons. Rupert is still unmarried, which is excellent news for all women around the world.
Rupert Evans Net Worth
Since launching his career, Rupert appeared in over 30 film and television projects, all of which have contributed to his wealth. So, have you ever wondered how rich Rupert Evans is, as of early 2019? According to authoritative sources, it has been estimated that Evans' net worth is as high as $3 million. Undoubtedly, his wealth will become higher in the upcoming years, assuming that he successfully continues his career.