Sean Teale (Reign) Wiki Bio, ethnicity, wife, body, net worth. Is he gay?
• Sean Teale is an actor of British, Venezuelan, Spanish, and Welsh descent
• He is best known for his roles in "Incorporated" and "The Gifted"
• He was spotted by an agent while performing in a school play and began acting instead of pursuing his studies
• He is a proud feminist and is in a relationship with Australian actress, Adelaide Kane
• His net worth is estimated to be around $1 million
Who is Sean Teale?
Sean James Teale was born in London, England, on 18 June 1992 under the zodiac sign of Gemini, he holds British nationality and is of Venezuelan, Spanish and Welsh descent. He is best known for his acting career, especially for his roles of Ben Larson in "Incorporated" and Marcos Diaz in "The Gifted".
Early life and education
Sean's parents moved to London in 1989 from Venezuela because of the ongoing riots there, but all of their relatives are still living in Puerto la Cruz, Valencia, Caracas and Margarita.
Sean grew up in Putney, south-west London with his father Noel, an IT consultant, and his mother Fini who worked for a design advertising agency. Sean loved to play rugby and soccer while he was attending Latymer Upper School in Hammersmith, another district of London, and also took drama classes and parts in a couple of school plays – during one of these plays, he was spotted by an agent who was sitting in the audience, and he completely switched from sports to acting, mostly because this agent advised him to do so in order to avoid any damage to his looks. He began studying History and Economics at the University of Manchester, however, he decided to postpone his studies to follow his dreams of becoming an actor, but never returned.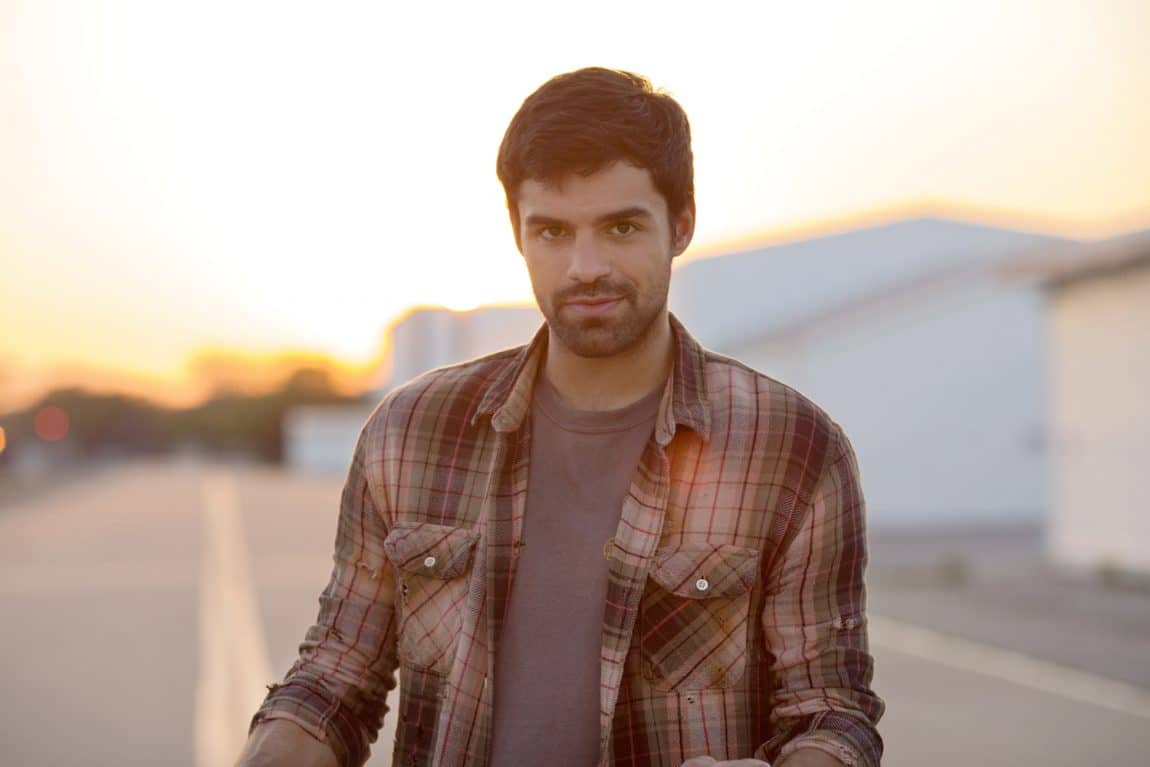 Career
Although Sean is mostly known for his appearances in TV series, his first role was in a short film called "Sergeant Slaughter, My Big Brother" in 2010, alongside Tom Hardy; the movie was critically acclaimed, as it won the award of Best Direction during the Chicago Short Film Fest. In the same year, Sean played in his first TV series, called "Summer in Transylvania".
One can say that Sean became somewhat popular in 2011 when he won one of the main roles of Nick Levan in "Skins", the E4 BAFTA-winning TV series. Interestingly, Sean didn't audition for the main role, but a minor one, however, his potential was recognized and he landed something even better.
During the next year, he had a couple of notable roles, including in "Abominable Snowman" horror movie, and "We Are the Freaks" teen comedy film. He appeared in the 10-hour History Channel's docudrama called "The Bible", had a small role in the "Survivor" thriller movie in 2015, appeared in "The Red Tent" TV series shot in Morocco, and won a lead role in "Incorporated" TV series in 2016, but the show didn't last for too long.
2017 was the best year for Sean, as he was cast as Marcos Diaz, better known by his nickname "Eclipse" in "The Gifted" TV series, about a group of young people with special powers who are being hunted as criminals by the police – the story is set in a mutant world called Atlanta. His character, Marcos Diaz, can manipulate photons, grew up without his parents, was earning money by smuggling drugs between US and Mexico, and is now helping mutants to move to safe locations. The series counts 29 episodes and has a 7.5/10 rating on IMDb.
Personal life
Sean is quite secretive when it comes to his personal life but it is known that he began dating Australian actress Adelaide Kane on 11 November 2014. They met on the set of "Reign" TV series, and the couple is still together – you can see their pictures on their Instagram accounts as they love sharing their romantic moments. Sean hasn't been married, and doesn't have any kids.
We also know that Sean is a fighter for equal rights for men and women, and is a proud feminist.
Adelaide Kane
Sean's girlfriend seems to be more popular than him – born in Claremont, Western Australia on 9 August 1990, she knew from an early age that she was going to be a successful actress. Even though things haven't been easy for her, as her parents divorced when she was seven and she and her brother were raised by their mother without their father helping, Adelaide never gave up.
She was only three when she started performing as a dancer, and then as a singer and an actress. She was six when she started her professional career, mostly acting in children's TV shows. So far, she's appeared in 12 movies, which include "Love Stinks" shot in 2010, "The Purge" in 2013 and "The Swing of Things" in 2019. She is better known for her roles in TV series, and those which really made her famous are "Neighbors" in 2007, "Reign" shot from 2013 to 2017, and "Once Upon a Time" (2017-18).
Appearance and net worth
Sean is currently 26 years old, has short black hair, brown eyes, is 6ft 1ins (1.85m) tall, and weighs around 175lbs (80kgs).
Authoritative sources estimate his net worth at more than $1 million – he has a reputed annual income of over $200,000. His girlfriend's net worth is speculated to be around $4 million.
I like others am firmly committed to #genderequality – please pledge at http://t.co/7ongupXZBo @HeforShe @EmWatson pic.twitter.com/uElycOU3YA

— Sean Teale (@seanjteale) September 26, 2014
Social media presence
Both Sean and Adelaide are quite active on social media platforms – Sean's Instagram account has more than 170,000 followers and 440 posts, also joined Twitter in February 2011, and has so far gathered 60,000 followers and tweeted more than 5,000 times. Once again, his girlfriend Adelaide is more popular than Sean as she has nearly two million followers on her Instagram account.
Trivia
Sean is a big fan of London's Fulham F.C. soccer club, and goes to their matches whenever he can.
People tend to confuse Sean Teale with Shaun Teale, who was born in 1964 and was a professional soccer player and manager, best known as a part of Aston Villa in 1994.