Shawn Killinger from QVC Wiki: Cancer, New Baby, Age, Salary, Net Worth, Husband Joe Carretta
• Shawn Killinger is a journalist, reporter, TV anchor and media personality
• Born in Detroit, Michigan and studied at Penn State University
• Worked for CBS Television Network, WUHF-TV, WKMG-TV, and QVC
• Competed on NBC's reality game show The Apprentice: Martha Stewart
• Married to Joseph Carretta with one adopted daughter and two step sons
Who is Shawn Killinger?
Shawn Killinger is quite a multitalented persona – she is not only a journalist and reporter, but a TV anchor as well as a media personality, probably best known for being the program host of the American network specializing in television home shopping broadcasts named QVC. However, besides this, Shawn is also widely recognized for being a former contender in the NBC's reality game show named "The Apprentice: Martha Stewart".
Shawn Killinger's Early Life and Education
Shawn Elizabeth Killinger was born under the zodiac sign of Scorpio on the 2nd November 1979, in Detroit, Michigan, USA and apart from obviously being of American nationality, she is also of white ethnicity. Due to the nature of her father's occupation, at the age of 11 her family moved to Mexico City, Mexico, where she spent the next four years, during which she mastered the Spanish language. Further details about her family's background haven't been publically disclosed to the present day. Upon matriculating from the International American School Foundation, Killinger enrolled at Penn State University. Prior to graduating from PSU with a Bachelor of Arts degree in marketing, Shawn also spent some time in Europe where she worked within the World Health Organization and the International Labor Organization in Geneva, Switzerland.
Shawn Killinger's Career
Upon returning to the States and graduating, Shawn settled in New York City where she started to pursue a career in broadcasting. The first step in journalism occurred when she joined the CBS Television Network, where she spent the next two years, serving as a reporter for its programs such as "The Late Show with David Letterman", "CBS 60 Minutes", and the "Evening News with Dan Rather" as well. She then transferred to Rochester, New York, to the FOX Network's affiliated TV station the WUHF-TV for which she worked as its general assignment reporter. Shawn also honed her reporting skills through a variety of engagements for several other television stations, including the CBS' affiliate WKMG-TV in Albany, New York, and Orlando, Florida, as well as through serving as the co-anchor of the CBS' Channel 6 morning news broadcast.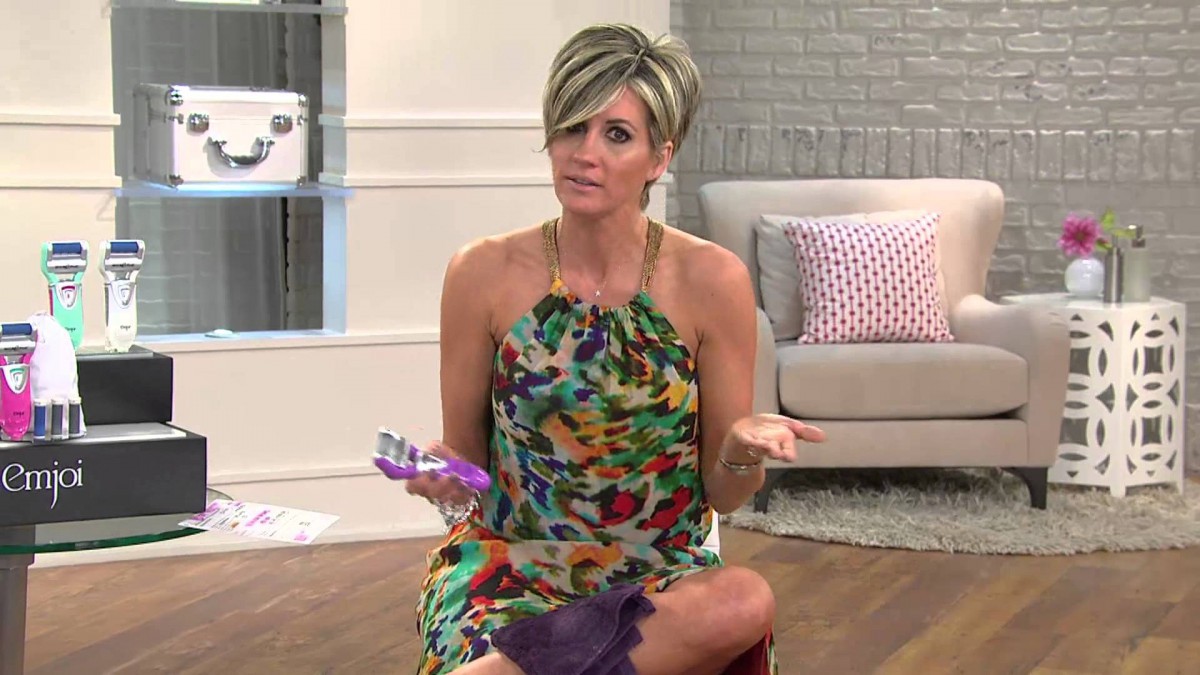 However, to a greater prominence Shawn Killinger came in 2005, when she was selected as one of 16 competitors, out of tens of thousands nationwide, to appear in the NBC's reality TV series "The Apprentice: Martha Stewart". The show was about business tycoon Martha Stewart, and focused on the culinary arts, the media, entertaining, design and style, showing her quest to find her perfect apprentice from the 16 candidates, split in two teams and competing against each other, with the task of fulfilling the various weekly quests. Shawn Killinger was dismissed after the third week of the show, allegedly due to her saying "Fake it 'til you make it" which displeased Martha Stewart. Although she was fired from the show empty handed, this venture has helped Shawn Killinger to significantly raise her popularity.
In 2007, Killinger joined one of the USA's leading flagship shopping channels – the cable, satellite and broadcast television network giant QVC. Ever since, she has mastered the art of live entertainment and engagement, and become one of the company's cover faces. She is currently widely recognized for her daily on-camera appearances, during which she hosts a four-hour live yet unscripted TV shopping broadcast, managing to entertain a huge audience which results in recording QVC's annual sales worth millions of dollars.
Cancer
Although media's attention was caught by rumors that Shawn Killinger is suffering from a cancer, those quotes were never officially confirmed. However, it has been publically acknowledged by some sources that her father was diagnosed with cancer, but has managed to beat the disease.
Shawn Killinger's Personal Life
Curious about Shawn's private life and her marital status, aren't you? Well, Killinger is a married woman – since 2013 she has been married to American businessman and professional consultant Joseph 'Joe' Carretta who is currently the Executive Director of the Sunrise Senior Living, the fifth largest assisted living provider in the states. The couple met on a dating site and soon after began their relationship which was crowned with what appears to be a happy marriage. However, they were not fortunate enough to welcome their own children, as Shawn suffered a miscarriage back in 2014, so they decided to adopt a baby girl in 2017. With her husband and their child alongside Joe's two sons from his previous affairs, Shawn Killinger currently resides in West Chester, Pennsylvania.
Apart from being a successful reporter and television host, Killinger is also known for being a philanthropist – since 2008 she has been actively involved within the Make-A-Wish Foundation, serving as its "Wish Granter" for children suffering from life-threatening illnesses.
Shawn Killinger's Salary & Net Worth
Have you ever wondered how much wealth this popular American broadcaster has accumulated so far? How rich Shawn Killinger is? Although the exact amount of her wealth hasn't been publically disclosed yet, it is estimated authoritatively that the total of Shawn Killinger's net worth, as of late 2018, is over $1 million, while annual income is estimated at $115,000, acquired through her professional on-camera reporting and journalism career, that now spans almost two decades.
What a #gorge night to rock a #maxi & #accessorize!! Oh you need great shoes too!! (http://t.co/5nAllqis2r) @qvc #qvc pic.twitter.com/91j0PFAQCD

— Shawn Killinger (@ShawnQVC) April 25, 2015
Controversies
In the early 2015, alongside the American fashion designer Isaac Mizrahi, Killinger became a victim of various online communities, and their laughing stock for not being particularly familiar with the Moon. Namely, the two debated whether the Moon is a star or a planet for a while before they got the information that the Moon is actually the Earth's natural satellite.
Shawn Killinger Appearance and Social Media Presence
Shawn sports a toned body with a height of 5ft 5ins (1.65 m) and weight of around 110lbs (50 kgs), while her vital statistics are 33-24-33 which, in addition to her short blonde hair, make her appearance quite alluring and camera friendly.
This 39-year-old American TV personality is also regularly active on several popular social media networks, such as Instagram where her official account @shawnkillingerqvc has amassed a total of almost 68,000 fans and followers. She was also quite active on Twitter 'til 2015, where she was followed by over 10,000 people.