Summer Bishil Wiki Bio, husband, wedding, net worth, ethnicity, height
• Summer Bishil is an actress born in 1988 in Pasadena, California.
• She has an older brother named Skylar and an older sister named Sunshine.
• She attended British Bahrain High School, and later Citrus College in Glendora.
• Her breakout role was in the 2006 movie 'Towelhead'.
• She is active on Instagram and Twitter, and her brother is a composer for short films.
Who is Summer Bishil?
Born Summer Yasmine Bishil in Pasadena, California USA, on 17 July 1988, she is of mixed descent since her father is from Saudi Arabia and her mother from the US. She has an older brother called Skylar Bishil and an older sister named Sunshine – her mother chose names for all three of them. Summer is an actress who has worked alongside some famous actors such as Harrison Ford, Ray Liotta and Ashley Judd.
Early life and education
Her childhood was not easy at all. Her parents moved with her to Saudi Arabia when she was just three, then to Bahrain, where she finished elementary school and started attending British Bahrain High School. She, her mother and brother moved back to America when she was 14, and she continued her studies in San Diego, California. It was not easy living there after the 9/11 incident in 2001 – she was not welcomed at school, and was called a "whore" on her first day there, and her dad labeled a terrorist. She had panic attacks throughout her first year there, Nevertheless, she managed to stay strong and focus on what seemed to interest her the most – acting, which she had loved ever since she was a small girl. It was when she got back to the US that she attended her first acting class. She is currently attending Citrus College in Glendora, but is taking her time finishing, as she is mostly focused on her acting career.
Career
Just a year after her arrival to California, she started working for an agency; her first role was on a TV show called "Just for Kicks", a comedy-drama series about a few girls in a female soccer team. What really gave her career a lift was her main role in the 2006 movie "Towelhead", a drama which focuses on issues such as sexual awakening, privacy, and race. People did not like the movie as much as they liked Summer's acting skills – the movie received a rating of 5.3/10 on RottenTomatoes which is not good at all, however, critic Dana Stevens said how her performance was thrilling, while a writer for a couple of Los Angeles newspaper stated how she 'is the finest natural film actresses to emerge in years'.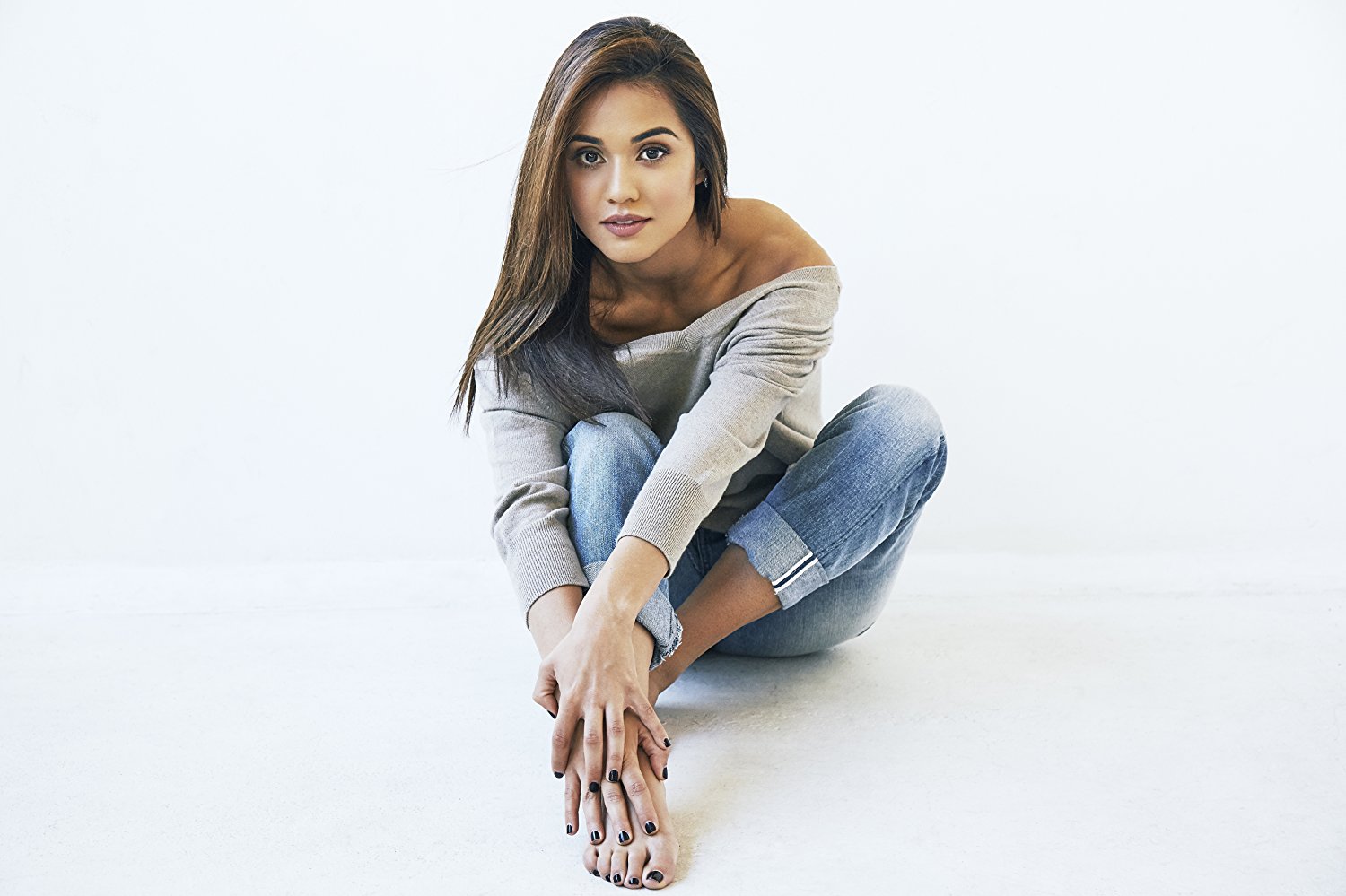 Her next big movie was "Crossing Over" in 2009 in which she starred alongside Harrison Ford in the crime drama about illegal immigrants who try to achieve legal status in Los Angeles. That was not so easy for her because of her ethnicity, however, she said that she didn't have much trouble adapting to her role. The movie has a 6.7/10 score on IMDB.
Some of her other appearances on TV include the role of Azula in the movie "The Last Airbender" in 2010, as Samira in "Lucky 7", and playing of Margo Hanson in the series "The Magicians", which is filming its fourth season now in 2019.
Appearance and personal life
Summer is recognized as a beautiful actress with medium long brown hair, brown colored eyes and a mesmerizing smile. She is 5ft 4ins (162cm) tall, weighs around 116lbs (53kgs), and her vital statistics are 34-24-34.
We are sorry to disappoint her fans but there is not much info about her personal life, at least not that she stated herself. It is speculated that she date someone back in March of 2016 because she shared a picture on Instagram with him with the caption "Me and the boo boo". It is also speculated that she married on the 30 December 2016, to her boyfriend David Murphy in Pasadena, California.
According to authoritative sources, her net worth is estimated to be around $300,000, earned from her roles in movies and TV shows, as she apparently doesn't have any other source of income.
Me at a fitting for my gown for my high king ceremony!! #themagicians pic.twitter.com/wn89ld7wol

— Summer Bishil (@SummerBishil1) March 29, 2018
Trivia
She won a Young Hollywood Award in 2008 for her role in "Towelhead". She was also a nominee for the "Best Actress – Spirit Award", but didn't win it.
She was named as one of the "10 Actors to Watch" by Variety.
She received the title of the "Hottest Kid in Hollywood" in 2008.
Summer is not an internet personality so you cannot expect her to be as popular on Instagram but she has about 325 posts and 125,000 followers on her account. The description on her page says 'I did my work slowly, drop by drop. I tore it out of me by pieces.'
She is more active on her Twitter account but has fewer followers counting 5,750 tweets and 35,000 fans.
During one of her interviews, Summer said how she has a passion towards journalism, and would like to get a degree in that area, but that it's not her priority right now, but she would definitely go for it in the upcoming years.
Summer's brother Skylar composed music for five short movies which you might have heard of – "Suicide", "Heart", "The Things We Left Behind", "Lifetripper" and "Mystical Traveler".