The Untold Truth of Stray Kids Member – Hyunjin
Who is Hyunjin?
Hwang Hyun-jin was born on 20 March 2000, in Seoul, South Korea, and is a rapper as well as a dancer, best known for being a member of the K-pop boy band Stray Kids managed by JYP Entertainment. He is one of the main dancers of the group, and is often placed at the center or near the center during performances.
The Riches of Hyunjin
As of early-2020, Hyunjin's net worth is estimated to be over $200,000, earned through a successful career in the music industry. He's gained a lot of fame and high valued contracts thanks to his work with Stray Kids, and has gained numerous endorsements.
just wow pic.twitter.com/DbcnLVKFvl

— hyunjin pics (@hyunjinpost) November 28, 2018
Early Life and Career Beginnings
Hyunjin grew up in Seoul, and like many youths he aspired to find a career in the country's entertainment industry. He dreamed of becoming an idol and popular – he had a strong inclination towards the hip hop genre, and had naturally good dance skills. He auditioned for JYP Entertainment and was successful, leading him to join one of the biggest entertainment companies in the country. JYP is known for managing numerous high profile K-pop acts including JJ Project, Twice, Got7, 2PM, and Day6.
After training with the company for a few years, he was cast in the reality show "Stray Kids", a survival show pitting numerous trainees against one another to determine the final lineup for an upcoming boy band of the same name. The show followed the success of "Sixteen", which determined the lineup of Twice. They then changed the concept of the show, and instead of trying to make it as individuals, the group must work hard in trying to debut altogether.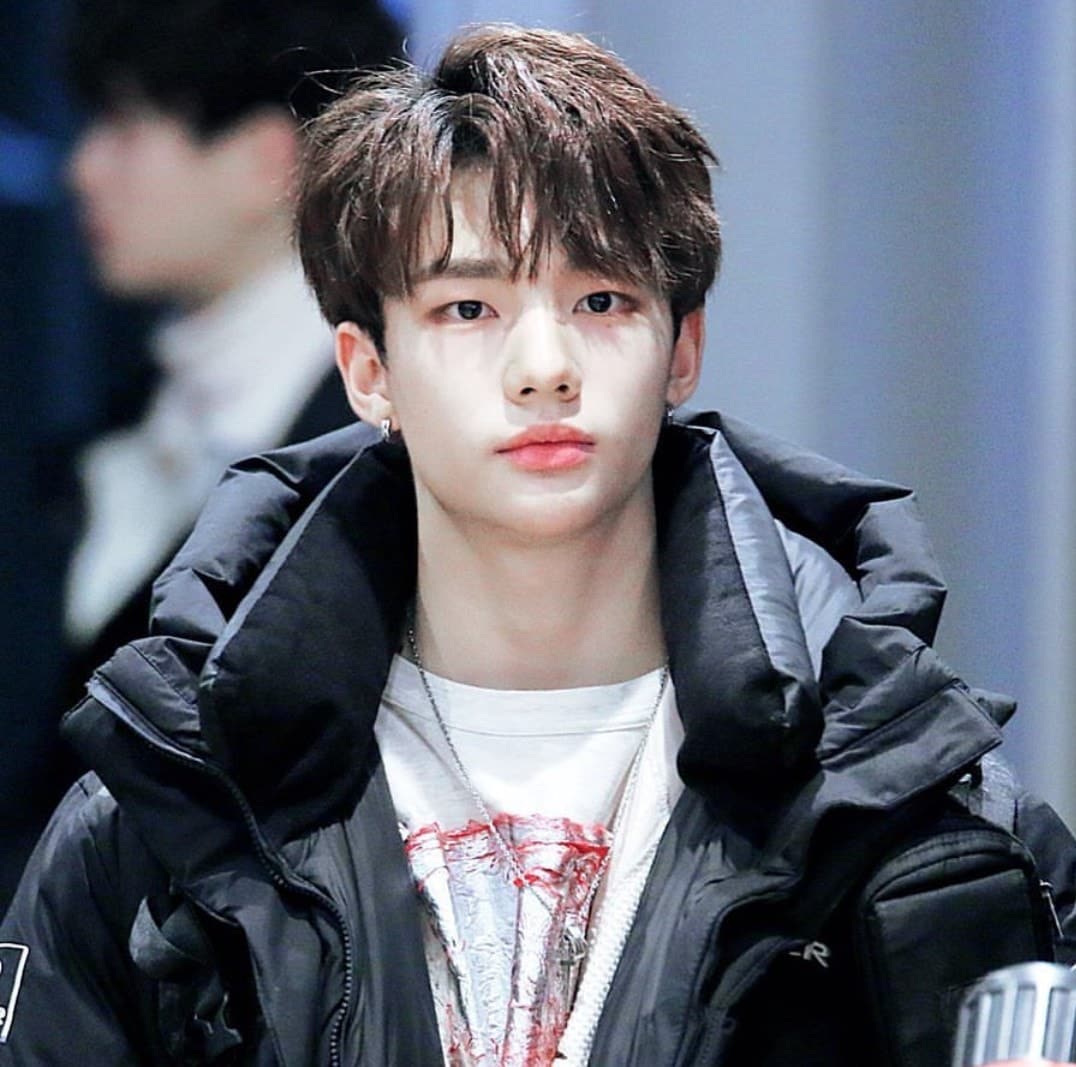 There were eliminations, but in the end it was determined that all members of the group would join together, even those eliminated from the competition.
Work with Stray Kids
Hyunjin joined eight others to form Stray Kids, including Han, Felix, Woojin, Seungmin, Changbin, Bang Chan, and Lee Know. Following their formation, they released their debut music video "Hellevator", then worked on a pre-debut extended play (EP) called "Mixtape", which contained songs written and composed by the group members.
The EP contained singles such as "Spread My Wings" and "Beware". It was successful, debuting in second spot of both the Billboard World Albums Chart and the Gaon Album Chart.
In 2018, the group held their debut at the Jangchung Arena, and followed it up with the release of another EP called "I Am Not" which had the lead single "District 9". Other singles include "Mirror" and "Grow Up", and the EP debuted in fourth spot of the Gaon Album Chart. Their first overseas performance was held later in the year in Japan, as they were invited to perform during KCON Japan 2018.
They also worked on their second show at the Kyung Hee University, before continuing with a third show at the Olympic Hall.
Recent Work with Stray Kids
In 2019, Stray Kids announced their comeback with a fourth extended play called "Cle 1: Miroh", which was released during their first anniversary, which led to their first win in the music show "M Countdown". A few months later, they worked on a special album called "Cle 2: Yellow Wood" before going on an international tour, holding shows in both Europe and North America.
Following the release of a few more singles, they then worked on their fifth EP – "Cle: Levanter" – but it had a lot of delays due to issues with group member Woojin. It was later announced that he had left Stray Kids for personal reasons, so they then released their first single as an eight-member group called "Astronaut".
Aside from their music, Stray Kids is known for working as commercial models for numerous brands, such as Ivy Club and Jambangee Jeans.
They were also promotional models for the CGV Youth Brand Festival, and were chosen to become the ambassador for Lotte Duty-Free and the sportswear brand Pro Specs. One of their most recent appointments was in 2019, when they became honorary ambassadors for the Korean Culture and Information Service, Ministry of Culture, Sports and Tourism.
Personal Life
It is known that Hyunjin is single, still young and focused more on the development of his career with Stray Kids. His work also leaves very little free time to pursue romantic interests.
He owns a dog, and dislikes cats as he is allergic to their fur. He often spends his free time reading books, or engaging in athletic activities such as sports and dancing. He enjoys sushi, but dislikes some vegetables such as onions. He also enjoys performing on stage, implying that his current career is a dream he's had since he was a child.