Tianna Gregory Wiki Bio, age, boyfriend, plastic surgery, measurements
Tianna Gregory:
• Born in South Lake Tahoe, California USA in 1990
• Model and fitness instructor best known for her Instagram and Snapchat accounts
• Active in high school and stopped college after two years to pursue modelling career
• Appeared in Jason Derulo's music video "Want to Want Me" and associated with Skate and Street-Wear Industries
• Net worth estimated to be around $1 million and active on Instagram, Twitter, and YouTube
Who is Tianna Gregory?
Tianna Gregory is a model and a fitness instructor, and best known for her Instagram and Snapchat accounts.
Tianna was born in South Lake Tahoe, California USA, on 14 March 1990 under the zodiac sign of Pisces, and is of mixed Italian, German and Spanish descent. She doesn't say anything about her family but we know that she has a brother as she mentions him in her tweets.
Early life and education
There is not much information regarding her early life but her friends say how she was very active in high school. She wanted to participate in every event and did whatever activity she could. She was apparently a very smart student, amongst the few who had top grades.
Career
Tianna was confident about what she wanted to do in life – she wanted to become a model. She stopped attending college after two years of studying, and dedicated her time to modelling. She moved to Los Angeles, and her first contract was with Melusine Model Management, which marked the beginning of her career. At the same time she started working with one of the most recognized photographers in the modelling industry – Van Styles. Instagram helped her as well – she was hardly known before she started posting pictures of herself on her Instagram account.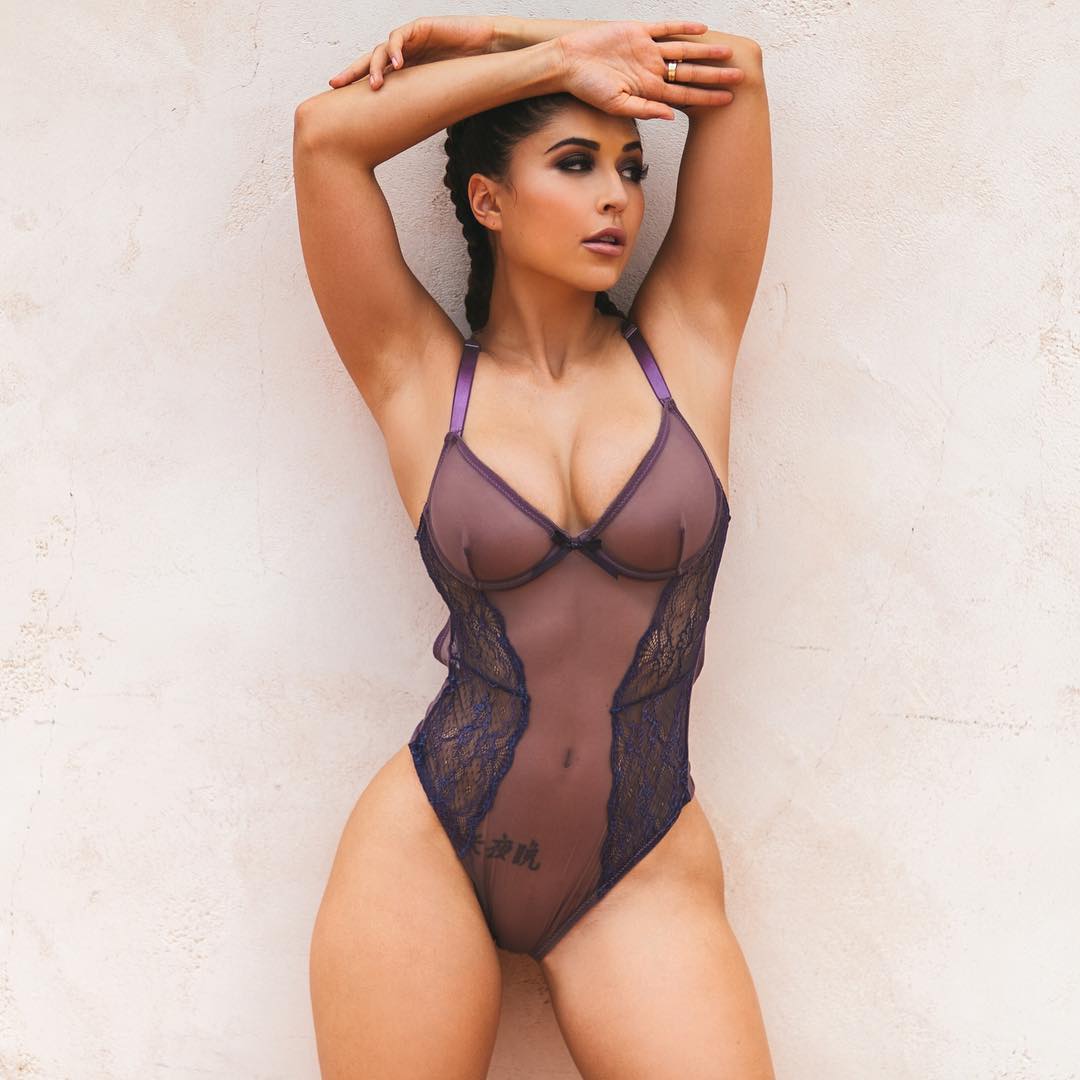 Thanks to her rise in popularity, she started appearing in magazines and catalogs, while she also worked as a model for numerous famous brands including Adidas, for example. Tianna became a star thanks to the song "Want to Want me" performed by Jason Derulo, as she appeared in the song's music video, which has been viewed more than 370 million times. Another positive which helped her become even more popular was her association with the Skate and Street-Wear Industries.
She also has her own website on which you can buy her merchandise, including calendars, shirts and 'phone cases. She has her own iOS app called "Tianna G. Official App" and has also founded her own fitness line called "NEWD".
Personal life
Even though she doesn't share many details about her personal life, she was seen kissing her photographer, Van Styles, in Paris; it's unknown whether the two of them were having a romantic relationship or not. As of right now, Tianna is dating pop singer Noah James – if you are curious about him, you can check out his songs such as "High Off You" and "Laurel Canyon" – Tianna and Noah even have matching tattoos. They don't seem to be planning marriage yet, but you can keep up-to-date with them on Tianna's Instagram account, as she loves uploading pictures of them together. There were also rumors about Tianna dating Matt Bourke but this doesn't seem to be true.
Appearance and net worth
Tianna has long brown hair and brown eyes. She has an hourglass-shaped figure, and is about 5ft 3ins (1.6m) tall and weighs around 123lbs (56kg). Her vital statistics are 37-25-38 inches, and her bra size is 34D.
According to authoritative sources, her net worth is estimated to be around $1 million. Her main source of income is modelling, but also earns some from selling her own merchandise, from appearing in music videos and short films, and also from donations from her fans on Instagram.
Trivia
Tianna cares a lot about her looks. She has a special diet which you can check out on her website. She also goes to the gym to stay in shape, and her exercising videos can be found on YouTube. Tianna is very active on her Instagram account; her description says 'I don't eat animals' so we can guess that she is a vegetarian. Her account has 1,450 posts and around 4.2 million followers, while her Twitter account has just 140,000 followers. She doesn't have her own YouTube channel, but there is a channel called "SEXY GIRLS" on which you can see her videos and those of some other girls as well.
She has Roman numbers tattooed on her shoulder – they represent her grandfather's birthday. She also has a tattoo on her left arm and another one just below her belly button. There is another tattoo on her upper back – 'I still believe…' – while her boyfriend has tattooed the end of this sentence – 'Even when I don't see.'
Tianna tattooed her eyebrows too – she claims how this made everything easier for her because she doesn't have to worry about them when she goes to the gym or to a photoshoot. They look like they're real, and the procedure was really painful – she says how she cried during it. Ana Cheri and Tianna did a photoshoot for "Smoksho" together. Tianna is said to be a good singer, and has also made an appearance in a short documentary movie called "The Making of Achawaii48: Annachonda Cove Hawaii 48-hr Bikini Shoot". The movie was shot in 2016 and lasts about 30 minutes. In 2016, Tianna was listed amongst 30 hottest women on Snapchat – she was number 24.