Where is actress Berlinda Tolbert now? Bio: Net Worth, Husband Bob Reid, Children, "Harlem Nights", Parents
Berlinda Tolbert:
• Born November 4th, 1949
• American television and film actress
• Famous for playing the role of Jenny Willis Jefferson in the sitcom "The Jeffersons"
• Appeared in various movies, including "Goodfellas", "Harlem Nights", and "Patriot Games"
• Married to Bob Reid for almost 40 years
Who is Berlinda Tolbert?
Berlinda Tolbert, born on the 4th of November 1949, is an American television and film actress who became famous for playing the role of Jenny Willis Jefferson in the sitcom "The Jeffersons" that aired on CBS from 1975 to 1985. She has also appeared in various movies, including "Goodfellas", "Harlem Nights", and "Patriot Games."
Berlinda Tolbert's Early Life
Tolbert was born in Charlotte, North Carolina and has always been in love with acting. She attended the University of North Carolina, School of the Arts in Winston-Salem to hone her acting skills, and even went to London to study drama. Unfortunately, not much is known about her family life and early education, as she prefers to keep those things private.
Berlinda Tolbert's Early Career and "The Jeffersons"
Tolbert's career started in the '70s as soon as she graduated. Her first job as an actress was in 1974 when she appeared in the series "Sanford and Son," followed by television appearances in several other series, including "The Streets of San Francisco", "All in the Family", and "Mannix." Her early years as an actress certainly helped establish her career as well as her net worth.
After playing these support roles in television shows, Tolbert got her career break in 1975 when she became part of the sitcom "The Jeffersons." The show revolves around the family of George and Louise Jefferson, a wealthy African-American couple who moved from Queens to Manhattan thanks to the success of their dry-cleaner chain. Tolbert's character came in the form of Jenny Willis Jefferson, daughter of Tom and Helen Willis, an interracial couple, with her character proving to be one of the most interesting in the show, as she was bi-racial, but her chemistry with her love interest, Lionel Jefferson, and the challenges they went through as a married couple, resonated with the fans of the show the most.
#HappyBirthday to #BerlindaTolbert, best known for her role as Jenny Willis Jefferson, the daughter of Tom and Helen Willis on the CBS sitcom #TheJeffersons, btd 1949. pic.twitter.com/x08OMkLHC3

— Silver Age TV ? (@SilverAgeTV) November 4, 2018
"The Jeffersons" became a huge hit on CBS, and broke ground as one of the longest-running sitcoms in the US that featured an African-American family, actually one of the earliest shows that featured an interracial couple. Tolbert portrayed the role of Jenny through its entire run from 1975 to 1985, and the success of the show helped catapult her career as well as her net worth.
Berlinda Tolbert's after "The Jeffersons"
After appearing for over a decade in "The Jeffersons", Tolbert continued to working and appeared in a number of other television series, including "The Love Boat", "Hotel" and "Amen." She also ventured into the world of films. Being cast movies such as "Harlem Nights", "Goodfellas", and "Patriot Games." She also appeared on stage, starring in the Maya Angelou play, "On a Southern Journey."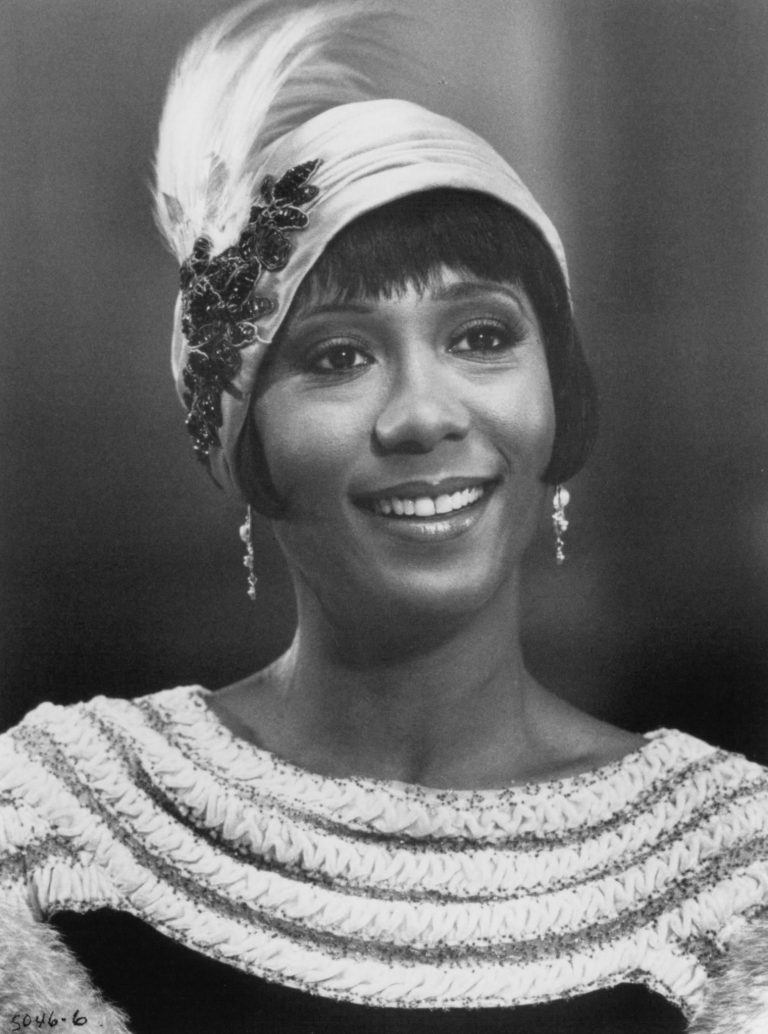 By the '90s, Tolbert had become a staple on the small screen, and appeared in several more television series, including "Gabriel's Fire", "FBI: The Untold Stories", "Sabrina, The Teenage Witch", and "7th Heaven." She continued working in the 2000s in more series, including "Dead Last", "ER", "Six Feet Under", and "CSI: Crime Scene Investigation." She was also cast in the movies "Strange Fruit", "Live!" and "Last Ride on the Midwest Pacific, with these years and consistent work helping tremendously in increasing her wealth.
Happy 67th Birthday Berlinda Tolbert!! Watch The Jeffersons weeknights at 8p ET on Antenna TV.What's your favorite Jenny moment?

Posted by Antenna TV on Friday, November 4, 2016
Berlinda Tolbert's Net Worth
Having been retired for five years, as of late 2018 and based on authoritative sources, Tolbert's net worth is reported to still be close to $1 million, acquire from her four decades working as an actress in both films and on television.
Berlinda Tolbert's Personal Life
In terms of her personal life, Tolbert is married to Bob Reid, a journalist. The two had a whirlwind romance, getting married just 11 days after they first met in Atlant,a where Tolbert was filming a television show while Reid was working as a producer for NBC. They spent a couple of days together, and decided to tie the knot less than a couple of weeks later in Providence, Rhode Island on Valentine's Day 1979.
The two had to endure the pain of having a long distance relationship during the early years of their marriage, due to Reid's work in New York while Tolbert was in Los Angeles. They traveled to each other's places, but generally and had to rely on phone calls to keep their relationship going. This continued for seven years, until Reid decided to take a journalism job at CBS, the same network where Tolbert worked, so they could be together in one place.
Despite their fast whirlwind romance, Tolbert and Reid are still together after almost 40 years of marriage. Unfortunately, not much else is known about their relationship, or if they have any children.