Where is Barry Windham now? What is he doing now? Net Worth
• Born in Sweetwater, TX in 1960 and holds American nationality
• Retired professional wrestler who competed for World Championship Wrestling (WCW) and National Wrestling Alliance (NWA)
• Son of Robert Deroy Windham, aka Blackjack Mulligan, American professional wrestler, football player, and author
• Won NWA Florida United States Tag Team Championship three times and NWA World Heavyweight Championship in 1993
• Had his final wrestling match prior to retiring in 2005 and currently works as a producer for WWE
• Married Kebra Hart in the 1990s and has two children with her
Who is Barry Windham?
Barry Clinton Windham was born in Sweetwater, Texas USA, on 4 July 1960 – his zodiac sign is Cancer, and he holds American nationality. He's a retired professional wrestler, who's probably known best for having wrestled for both World Championship Wrestling (WCW) and National Wrestling Alliance (NWA), although Barry's also known for being the son of Robert Deroy Windham -, aka Blackjack Mulligan – who was an American professional wrestler, Football Player and author.
Early life and education
Barry was raised in Sweetwater alongside his siblings Kendall Windham and Stephanie Rotunda, by their father and their mother Julia Windham; Barry's brother Kendall is a former professional wrestler, while his sister Stephanie married the World Wrestling Entertainment (WWE) wrestler Mike Rotunda.
Barry grew up being interested in wrestling, looking up to his father who had already made a name for himself in the sport.
He was 16 when his father and the now late American professional wrestler Harley Race began training him, and upon matriculating from a local high school in 1978, Barry chose not to pursue a college degree, but to focus on wrestling.
Career as a wrestler
Barry had his debut match on 27 November 1979, against J. J. Dillon, and then spent the following five years competing mostly in NWA's Championship Wrestling from Florida. In 1984, he and Mike Rotunda formed a tag team, and won the NWA Florida United States Tag Team Championship thrice.
Both Barry and Mike were signed to World Wrestling Federation (WWF) in October 1984, calling themselves 'The US Express', and made their debut on 17 November 1984, when they beat Bobby Bass and Mohammed Saad at Maple Leaf Wrestling. The two men won their first WWF Tag Team Championship on 21 January 1985, but lost their titles to The Iron Sheik and Nikolai Volkoff at the first ever WrestleMania on 31 March 1985. Barry and Mike regained their titles on 13 July 1985, but lost them again a month later to Brutus Beefcake and Greg Valentine.
Barry switched to NWA's Jim Crockett Promotions in the second half of 1986, and he and Ron Garvin won the US Tag Team Championship on 9 December 1986. In 1988, Barry and Lex Luger formed the tag team The Twin Towers, and they went on to win the NWA World Tag Team Championship on 27 March 1988; in the following year, Barry beat Nikita Koloff to become the NWA United States Heavyweight Champion.
Barry and Dustin Rhodes formed a tag team in October 1991, and on 9 May 1992, Barry won the WCW World Television Championship after having beaten 'Stunning' Steve Austin, but lost the title to Austin a month later.
Barry and Dustin then went on to win the NWA World Tag Team Championship and WCW World Tag Team Championship on 2 September 1992, after defeating Terry Gordy and Steve Williams.
Barry became the NWA World Heavyweight Champion in 1993, but after he injured his knee in the following year, he disappeared from wrestling for two years. He returned on 10 August 1996, and then went on to defeat Justin Bradshaw at Monday Night RAW. Barry and Curt Hennig became WCW World Tag Team Champions in 1998, after having defeated Dean Malenko and Chris Benoit. On 23 August 1999, Barry won another WCW World Tag Team Championship.
What is he doing today?
In 2000, Barry began competing in Turnbuckle Championship Wrestling, and won their Heavyweight Championship. His final wrestling match prior to retiring was on 29 January 2005 at WrestleReunion, although Barry did return for another match on 10 March 2008.
Barry then began working as a producer for WWE, a job which he's been holding to his day.
Health issues
It was revealed on 26 October 2011 that Barry had been hospitalized due to a serious stroke or heart attack. He was put in an intensive care unit, and had his family by his side until he recovered.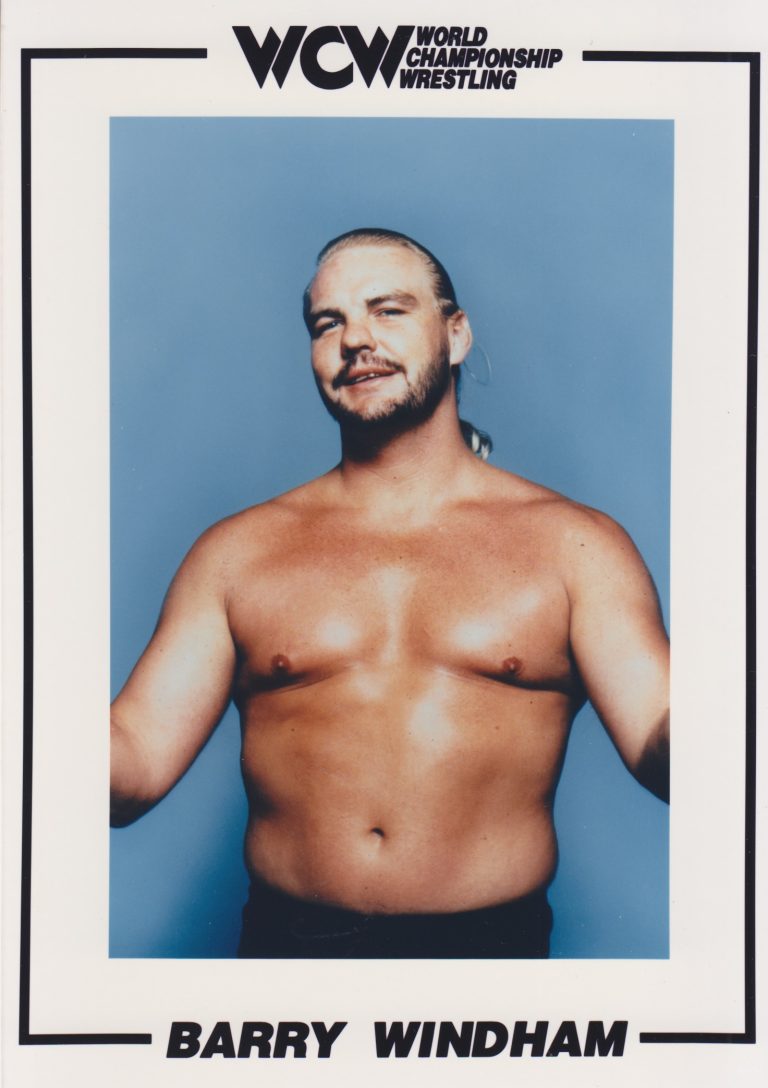 It was Mike Rotunda who found Barry at his ranch, and it was he who later confirmed that Barry had suffered a heart attack.
Barry was eventually discharged from hospital, and since then doesn't appear to enjoys talking about his health; during an interview in 2019, Barry even denied having a heart attack.
Love life and wife
Barry's highly secretive when it comes to sharing details of his love life with his fans, and hasn't openly spoken of any women (or men) whom he has been with, however, it's still widely known that he was once a married man, and that he's a father of two.
Barry exchanged vows with the non-celebrity American woman Kebra Hart sometime in the second half of the '90s; it's widely believed that Kebra is a retired nurse, and that the two were introduced by their families.
Kebra gave birth to their son Callan and daughter Abigail, but she and Barry divorced in 2004.
Neither Barry nor Kebra have spoken of any people whom they might have been with since their divorce, so as of March 2022, Barry seems to be single, was married to Kebra Hart, and has two children with her.
Hobbies and other interests
Barry was physically highly active during his 20s, 30s and 40s, as it was important for his wrestling career to stay in shape; he had six to seven training sessions at the gym every week, while he occasionally had more than one a day. Barry isn't nearly as active today, but it's said that he still sometimes works out at the gym.
Barry was into travelling while he was still actively wrestling, and his career had taken him to various US states, while he'd also vacationed in various European countries; his dream travel destination is Miami, Florida.
Barry enjoys watching movies late at night – his favorite actors and actresses are John Cena, Vin Diesel and Natalie Portman, while a couple of his favorite movies include "Playing with Fire", "Blockers" and "The Suicide Squad".
Age, height and net worth
Barry's age is 61. He has long brown hair and brown eyes, his height is 6ft 7ins (2m) and he weighs around 240lbs (110kgs).
As of March 2022, Barry's net worth has been estimated at more than $700,000.