Who Are Michelle Randolph and Her Sister Cassie Randolph?
Lately, Michelle Randolph has been making some noise in Hollywood with her breakthrough character Elizabeth Strafford in the drama series "1923", and other less-known but unforgettable roles in movies. Michelle is also known for being the younger sister of Cassie Randolph, famous for winning "The Bachelor" in 2019.
Besides her famous projects in the entertainment industry, Michelle and her sister have been making a name for themselves with their clothing business, charity work, undeniable beauty, and very publicized personal relationships. Their on-the-rise popularity has also made Michelle and Cassie the focus of many questions, including their family background, career before fame, how close they are to each other, and what other projects they have in mind for the future.
Keep reading to find out who Michelle and her sister Cassie are!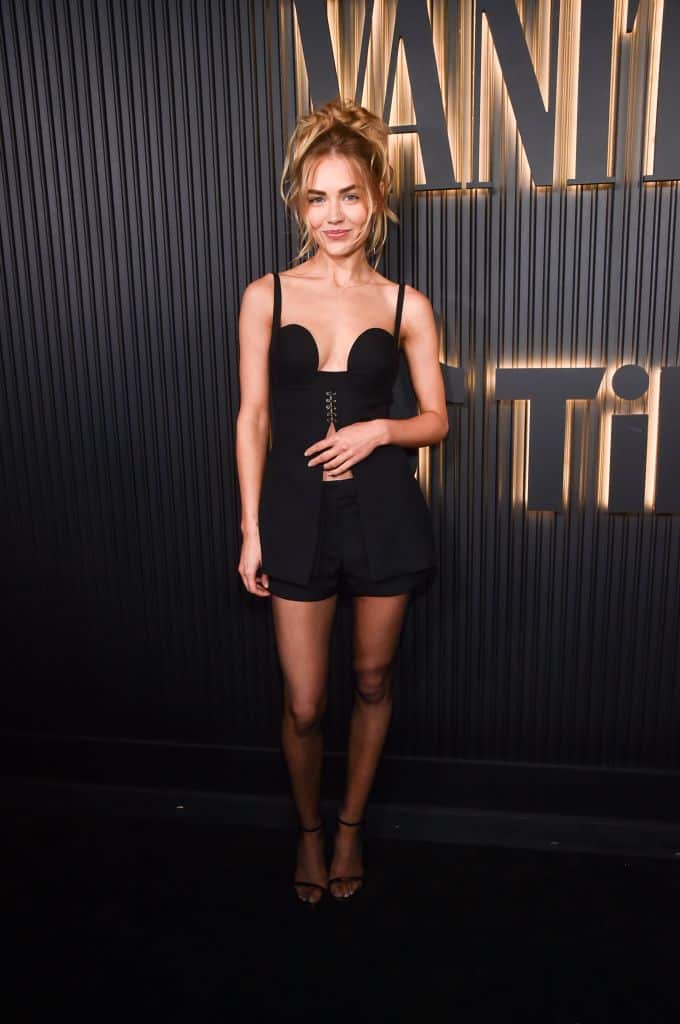 Who Is Michelle Randolph?
Born on 11 September 1997 in California USA, her parents are Amy and Matt Randolph, while her older sister is Cassie and her younger brother is Landon.
Originally living in Northern California, the family eventually moved to Huntington Beach upon Michelle and Cassie's request, as they had fallen in love with the city when they'd gone there for vacation. Besides loving the beachside, Michelle's childhood hobbies were playing soccer and volleyball, which awakened her competitive attitude from an early age.
Michelle attended Berean Christian High School, and worked at a Huntington Beach clothing shop while still in high school. She grew up very close to her sister Cassie, with whom she shared a bedroom until they moved out of home after finishing school.
In early 2023, Michelle graduated from Arizona State University (ASU) with a degree in film and media. In an interview with the university, Michelle revealed that she chose ASU because it had a good reputation, and she was able to take online courses. Though she took a while to choose her major, being enrolled at a university made her focus and have discipline while pursuing her acting career. Michelle ended up deciding to study film, given her involvement with the entertainment industry, and graduated with honors.
Who Is Her Sister Cassie?
Many fans of reality shows remember Cassie Randolph from the 23rd season of "The Bachelor", which she won after Bachelor Colton Underwood chose her out of the three final contestants. Cassie's participation in the show was memorable, as she was the only contestant to quit the show and still win later, when Colton insisted on pursuing her.
Cassie was born on 27 April 1995, in California. She graduated from the California-based Biola University with a degree in communication sciences and disorders, later obtaining a master's degree in Speech-Language from the University of Wisconsin. In 2016, Cassie starred in the web series "Young Once", centered on youth themes and Christianity.
Despite her previous experience in front of cameras, Cassie didn't rise to prominence until her debut in "The Bachelor" in 2019, in which she caught the attention of Colton Underwood right from that season's start. She later dropped out of the show for not feeling ready to get into a long-time commitment, yet Colton still pursued a relationship with her.
The pair dated until early 2020, when Cassie put a restraining order against him, accusing him of stalking. The next year Colton came out as gay, and apologized to Cassie for his treatment of her. These days, she's working as a speech-language pathologist, and as a part-time teacher.
Michelle's Career Beginnings
Before rising to fame as an actress, Michelle appeared in several movies and had a brief stint as a model. Despite being passionate about acting during her childhood, Michelle didn't think it was possible to have a career in the entertainment industry, until her family moved to Huntington Beach when she was 16 years old.
Being so close to Los Angeles awakened Michelle's dreams of getting into Hollywood. Initially, she worked folding clothes at a surf shop in Huntington Beach, but she was later signed by Wilhelmina Models, and her career began from then. It was with this agency that she got her first modeling jobs, but then ended up choosing acting roles, making her debut as Rachel in the horror movie "House of the Witch" in 2017.
The next year she was Blanca Snow in the movie "A Snow White Christmas", while also appearing as Brie in "5 Years Apart". In 2021 she appeared as Bree in the horror movie "The Resort".
Rise to Fame
Although Michelle appeared in a handful of movies during her early career, it was her role in "1923" which launched her to prominence.
As she revealed in an interview with Magazine C, Michelle makes it a rule to not become attached to the roles she auditions for, given how hurting it can be when she doesn't get a role she's hopeful for. Though she also followed that rule while auditioning for "1923", she couldn't help but connect with Elizabeth Strafford right away, deciding to show the strength of her character instead of her sad story.
'Yellowstone' Prequel '1923' Adds Darren Mann, Michelle Randolph, James Badge Dale, Marley Shelton, and More to Cast https://t.co/5yUT9Yonoe

— Variety (@Variety) September 8, 2022
Getting a main role in such an important production was an accomplishment for Michelle's young career, not only because "1923" is a prequel to the incredibly famous "Yellowstone" TV series, but also because the show allowed her to star alongside Hollywood legends Harrison Ford and Helen Mirren.
Preparing for the role was a challenge for Michelle, who moved to Montana alongside the rest of the cast, and learned how to ride a horse in the process. She also researched her family's history as ranchers, to further connect with her character Elizabeth.
Besides "1923", Michelle is set to star in the Western series "Land Man", and the comedy film "The Throwback" between late 2023 and early 2024.
Business & Organization
Michelle Randolph might be famous for her on-screen roles, but she's also making herself a name with her entrepreneurship. Alongside her sister Cassie, Michelle launched the sustainable clothing line Lndn, which focuses on denim pieces.
Named after their younger brother Landon, the clothing line was inspired by the sisters' love for denim and how it connects them with their home state. As Michelle described it, denim "is all people wear in California", hence it was only natural that both loved the material and its versatility so much to create something out of it.
Michelle and Cassie are also involved with fostering cats, a mission they grew up inspired by thanks to their mother Amy, who fostered cats at their house throughout their childhood. They naturally continued that mission after moving out of the family's house, eventually funding House Cat, an organization which helps cats find a home, while also selling products to fund shelters and fostering work.
Personal Life
So far, Michelle Randolph has only had one publicized relationship. It was with actor Gregg Sulkin, who is famous for appearing in several series such as "Wizards of Waverly Place" and "Pretty Little Liars".
The pair were first confirmed to be dating back in 2018 when they attended several public events and showcased their love through their social media. In 2021 Gregg told the "Chicks In The Office" podcast that his long-time relationship with Michelle worked out because they communicated well and respected each other's careers.
However, in late 2022 the couple stopped sharing pics of each other on social media, and deleted most of their oldest posts, seemingly hinting at their break up. Though Michelle and Gregg still follow each other on Instagram, their lack of interaction with each other has led people to believe that their relationship is over.
Appearance & Net Worth
Michelle Randolph is a Caucasian woman with blonde hair and green eyes. She's 5ft 5ins (1.65m) tall, but her weight is unknown.
Regarding her fortune, Michelle's net worth is calculated at $350,000, as of late 2023, estimated considering her acting career and clothing business, though it's also fair to assume that Michelle's fortune will continue to increase as her career moves forward and her popularity increases.