Who is Eric Close? Wiki Bio, wife Keri Close, family, net worth, parents
• Eric Close was born in Staten Island, New York on 24 May 1967.
• He graduated from the University of Southern California with a bachelor's degree in communications in 1989.
• Eric is best known for his roles in the TV series "Without a Trace" and "Nashville".
• He is married to Keri and the couple have two daughters.
• Eric's net worth is estimated to be around $4 million.
Who is Eric Close?
Eric Randolph Close was born in Staten Island, New York USA on 24 May 1967, so under the zodiac sign of Gemini and ingAmerican nationality. Eric is best known for his acting career, especially for his roles in "Without a Trace" and "Nashville" TV series.
Early life and education
By the time Eric turned seven, he and two younger brothers Randy and Christopher had moved multiple times with the family, firstly to Indiana, then to Michigan and lastly to San Diego where there settled. Their father worked as an orthopedic surgeon, and their mother was an artist – they were not a wealthy family but had more than enough to lead a nice life. Eric matriculated from Valhalla High School in 1985, and later on graduated from the University of Southern California with a bachelor's degree in communications in 1989 – he was also a part of Sigma Chi fraternity there, which is one of the biggest fraternities in the US with more than 300,000 members.
Career
Even though Eric had been interested in acting since he was a kid, he didn't think about pursuing an acting career until he finished college. His first appearances were in theatres including in "Rat Songs" in Los Angeles, after which he was offered a role in the "American Me" 1992 crime drama movie, then appeared in the "Safe House" movie, directed by Elena Mannus.
One of his significant roles was in the "Santa Barbara" NBC daytime soap opera ,in which he played Sawyer Walker – he appeared in 25 episode in 1992 and 1993 and it had a big impact on his career as he gained recognition. In the next 10 years, Eric had several support roles, while his lead roles were all short lived – some of the TV series in which he appeared were "McKenna" in 1994 and 1995, "The Magnificent Seven" in 1998 and 1999, and "Taken" in 2002.
Today, people mostly know Eric for his role of Martin Fitzgerald in "Without a Trace", the CBS mystery drama shot between 2002 and 2009, and in 2007 he joined the Directors Guild of America (DGA) as a director – another one of his noticeable roles was in "Suits" US legal drama between 2011 and 2015, in which he played Travis Tanner, while he also appeared as Michael Dorset in the "Chaos" comedy drama. In 2012, he was in the "Nashville" musical drama as Teddy Conrad, the mayor of Nashville, one of two TV series that made him somewhat famous.
Eric hasn't been active since 2018, and people are wondering if he is going to continue his acting career – his last appearance was in "Christmas in the Air" in 2017. In all of these years of acting, he received only one nomination for a Screen Actors Guild Award, for "Without a Trace" along with the entire ensemble cast.
Personal life and likes
There are no controversies in Eric's life – he married the love of his life, Keri, in 1995 and the couple has two daughters, Katie and Ella, born in October 1998 and April 2001, respectively – both Eric and Keri are religious and are members of the Brentwood Presbyterian Church. They are big philanthropists, love to travel, and have a dream of travelling around the whole world. The couple is one of the biggest contributors to Africa Foundation – in 2009, they visited Beyond Ngala Private Game Reserve in Africa, to learn more about the ways in which they could get involved with the work being done in the local communities, and they decided to join the Nhlalala Creche project. In 2014, Keri returned to South Africa and chose their second project – Hambanathi Orphaned and Vulnerable Children Centre.
Eric has been interested in sports since he was a young boy, and he still prefers to go outside and do rock climbing, snow skiing, golf, tennis, sailing, surfing, scuba diving and fishing rather than to stay indoors. He has also started a non-profit group in Los Angeles which helps send underprivileged children on adventure trips.
Eric's advice on marriages
Eric has been holding marriage classes through his church for about four years, while his wife helps him with research which would back his story – she works as a therapist and has a better understanding of marriage and counseling, as Eric said during an interview. 'Marriage is work and it is great when you are working at it, so really people should make that their priority because all the other stuff goes away and doesn't necessarily last. But if you put your faith in God and your spouse and your relationship, I think that keeps you grounded.'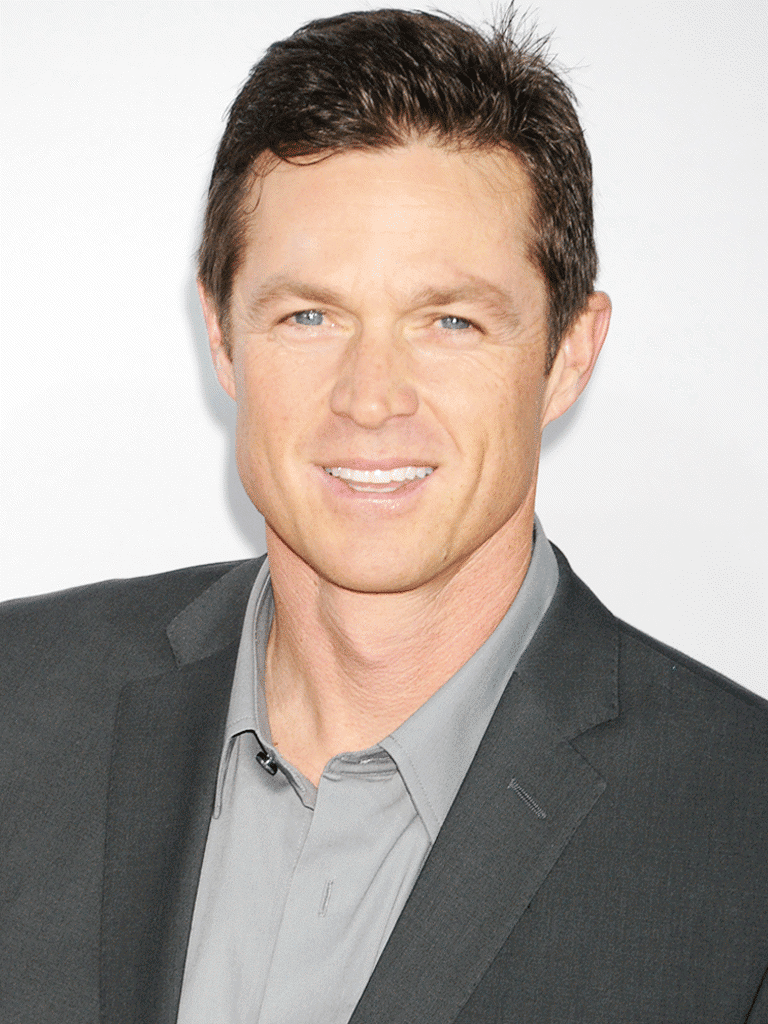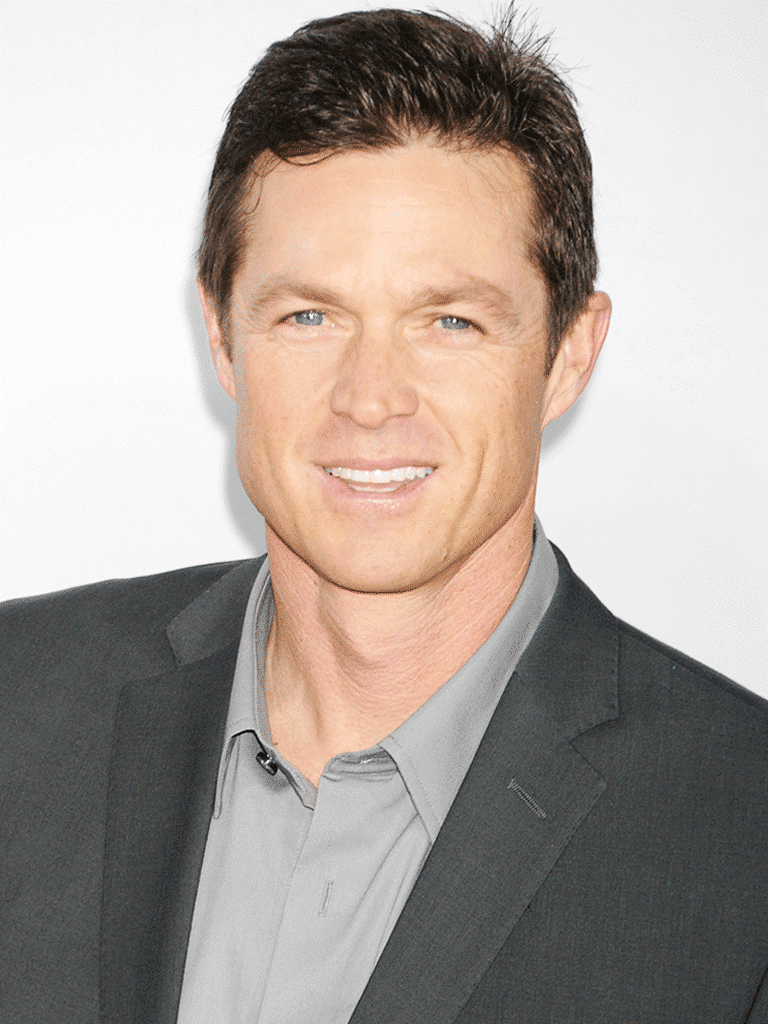 Appearance and net worth
Eric is currently 51 years old, has short black hair, brown eyes, is 5ft 11ins (1.8m) tall and weighs around 165lbs (75kg).
According to authoritative sources, Eric's net worth is estimated to be around $4 million, all of which he has earned from his acting career, as he has no other sources of income.
Social media presence
Eric Close is very active on social media platforms – his Instagram account is followed by nearly 15,000 people while he's posted 175 times – he opened his Twitter account in March 2011 and has so far gathered almost 35,000 fans and twittered 3,500 times.
Happiness is pulling an all-nighter to witness @rogerfederer and @RafaelNadal in another epic battle. @AustralianOpen pic.twitter.com/iXxDs1JlmN

— EricClose (@EricRClose) January 29, 2017
Facts
Eric often includes "Philippians 4:13" on his autographs. The verse reads, "I can do all things through Christ who strengthens me."
Quotes
'When I was about 13 years old I went to a private Christian school, but I really solidified my choice to follow Jesus when I was about 20 years old. That's when it really started to make sense to me as an adult. It was the greatest decision that I ever made in my life.'
'I love you Hollywood; you've been good to me. That's all I have to say. Keep telling great stories.'