Who is Jamal Mashburn Jr from New Mexico? Age, Height, Wiki
• Jamal Mashburn Jr. is a college basketball player born in Miami, Florida.
• He attended Gulliver Preparatory School and Brewster Academy and chose to attend the University of Minnesota upon matriculating.
• He transferred to the University of New Mexico for his second year due to his coach's decision.
• He is highly secretive about his love life and rumors circulate about his current relationship status and sexual orientation.
• His father Jamal Mashburn Sr. was a professional basketball player who is now an entrepreneur with a net worth of over $100 million.
Jamal Mashburn Jr. Wiki Bio
Jamal was born in Miami, Florida USA, on 29 September 2001 – his zodiac sign is Libra, and he holds American nationality. He's a college basketball player, who's currently playing for the New Mexico Lobos, competing in the Mountain West Conference.
Early life and education
Jamal was raised in Miami alongside his sister Taylor, by their father Jamal Mashburn Sr. who is a former professional basketball player and an entrepreneur, and their mother Michelle Mashburn who's a certified fitness instructor; their parents married in 2000 and divorced in 2017.
Jamal looked up to his father while he was growing up, and although he started playing lacrosse and baseball when he was seven years old, he became interested in basketball after having turned 10.
He started playing while attending Gulliver Preparatory School, and averaged 24 points during his first year; his second year saw him average 27.4 points, and he then achieved first-team all-state honors.
Jamal then moved to Brewster Academy, playing alongside today's successful college basketball players Kadar Richmond, Terrence Clarke and Kai Jones.
Upon matriculating in 2019, multiple colleges had offered Jamal scholarships, including Saint Louis University, Georgetown University and the University of California, however, he chose to enroll at the University of Minnesota.
College basketball
On 17 February 2021, The Minnesota Golden Gophers lost to the Indiana Hoosiers 82-72, while Jamal scored 19 points, his freshman season's high score.
He transferred to the University of New Mexico for his second year, and began playing for their New Mexico Lobos; Jamal apparently only switched universities because his coach Richard Pitino began coaching the Lobos.
Love life and girlfriend
Jamal is highly secretive when it comes to sharing the details of his love life with the public, and hasn't mentioned any girls or boys whom he's dated. This is mostly why there are some rumors circulating the internet, concerning his current relationship status, as well as his sexual orientation.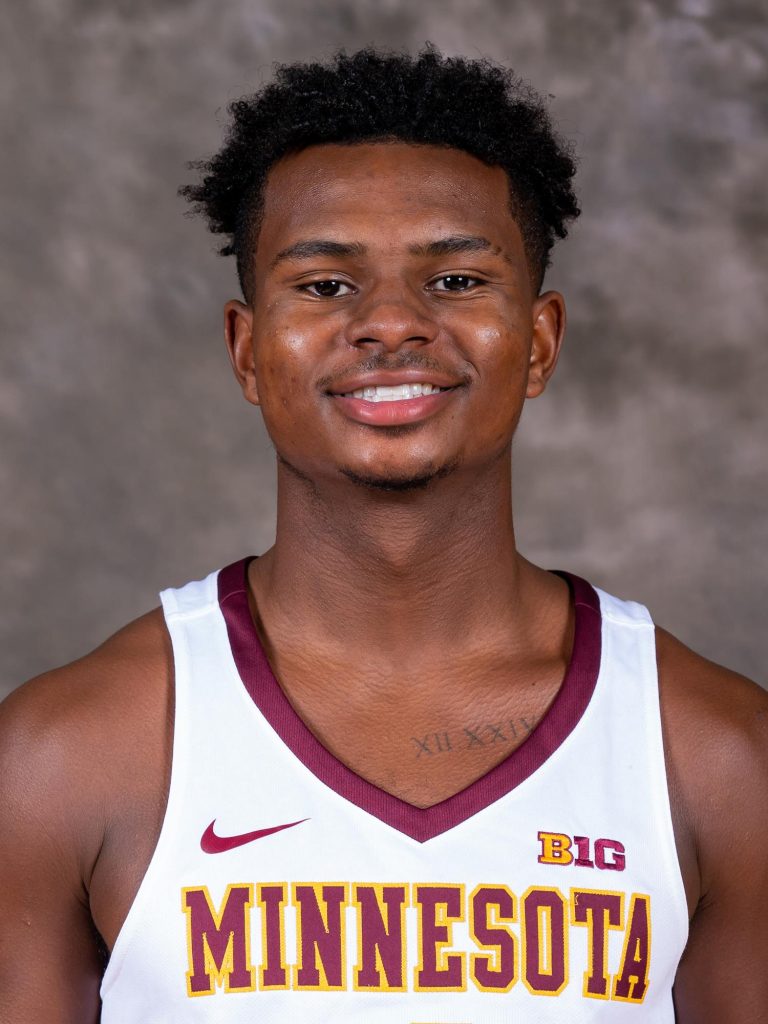 Some people believe that Jamal is today in a relationship with a non-celebrity American girl whom he met upon transferring to the University of New Mexico, and that Jamal prefers to keep her away from the media's attention, however, no evidence has been provided to support these claims, nor has Jamal addressed the rumors.
There are also those who believe that he's gay, and that this is why he hasn't spoken of the girls who he has been with, but this also remains unconfirmed.
As of February 2022, Jamal seems to be single, hasn't married and doesn't have children.
Hobbies and other interests
Jamal's active on Instagram, and apparently likes the attention which he's receiving from his more than 2,000 followers. He's uploaded nearly 50 pictures onto the network, most of which feature him either playing or watching others play basketball.
He's fallen in love with travelling, and has been to various US states, thanks to being a college basketball player; Jamal's yet to travel overseas, and his dream travel destination is Barcelona, Spain.
He's physically highly active and plays basketball every day, while he also has two to three training sessions at the gym every week.
Jamal likes to watch movies in his spare time, and his favorite actor and actress are Eddie Murphy and Anne Hathaway, while a couple of his favorite films include "Meet Dave", "A Thousand Words" and "Les Miserables".
Age, height and net worth
Jamal's age is 20. He has short black hair and brown eyes, his height is 6ft 2ins (1.9m) and he weighs around 185lbs (85kgs).
As of February 2022, Jamal doesn't yet have his own independent net worth, but his father's net worth has been estimated at more than $100 million.
Who is his father Jamal Mashburn Sr.?
Jamal Sr. was born in The Bronx, New York City on 29 November 1972 – his zodiac sign is Sagittarius, and he holds American nationality; he's also known by his nickname 'Monster Mash'.
During his 19 seasons in the National Basketball Association (NBA), Jamal scored an average of 19.1 points per game.
He was raised in New York City solely by his mother Helen Mashburn; his father Bobby was a heavyweight boxer and a police officer, who separated from Helen in 1974, but they didn't divorce until 10 years later.
He began playing basketball at Rucker Park, which wasn't far from his home. Jamal studied at Cardinal Hayes High School, and upon matriculating in 1991 enrolled at the University of Kentucky; he played for their basketball team the Wildcats, but dropped out in 1993, making himself eligible for the NBA draft.
Jamal was picked by the Dallas Mavericks, and during his first season was named to the first NBA All-Rookie Team. He was traded to the Miami Heat on 14 February 1997, but because Jamal didn't perform well in the following years, he was traded to the Charlotte Hornets in 2000.
In 2002, he was traded to the New Orleans Hornets, and the best season of his career was the 2002-2003, when he averaged 21.6 points per game and played in the 2003 NBA All-Star Game.
On 24 February 2005, Jamal was traded to the Philadelphia 76ers, but wasn't able to perform well due to previous knee problems. He was waived by the 76ers on 24 March 2006, and Jamal then announced his retirement.
Following this, he was hired by the American international basic cable sports channel ESPN to serve as their analyst, while Jamal then focused on starting various businesses; in 18 years following his retirement, he became the owner of close to 100 businesses, including 37 Papa John's pizza restaurants and 34 Outback Steakhouse dining restaurants. He today owns a couple of car dealerships in Kentucky, and is a partner in the horse racing team Ol Memorial Stable.
Jamal has been living in Miami since 2006. He hasn't spoken of any women whom he's dated since his divorce from Michelle Mashburn in 2017, however, there are rumors circulating the internet claiming that Jamal's today in a relationship with a non-celebrity American woman from Miami, but this hasn't been confirmed.