Who is Joanne Froggatt? Wiki Bio, husband James Cannon, body, sister
• Joanne Froggatt was born in Littlebeck, Yorkshire, England in 1980.
• She grew up in her family's farm and was inspired by the TV series "Band of Gold".
• She left home at age 13 to attend Redroofs Theatre School in Maidenhead, Berkshire.
• Her career has been successful with appearances in films, TV series, and on stage.
• She is married to IT director James Cannon and has a net worth of over $2 million.
A "Downton Abbey" star, Joanne Froggatt is developing her career both on TV and on stage. She's welcomed by top directors at any project she prefers to work in, and her reputation seems flawless – no rumours or gossip has ever popped. Let's have a detailed look at her personal life, career, net worth and more.
Early life and family
Joanne Froggatt was born on 23 August 1980, in Littlebeck, Yorkshire, England, to father Keith Froggatt and mother Ann Froggatt, and where Joanne spent all her childhood. Keith and Ann had a corner shop back in the day, and then switched to another type of business, opening a farm with rare breed sheep using a smallholding close to Whitby, North Yorkshire. Keith milked the sheep, and Ann made cheese and yogurt out of that milk and sold it. Joanne and her older brother, Daniel, spent their childhood days in the farmlands, which Joanne later compared to the places Emily Brontë described in her legendary "Wuthering Heights": 'It's very wild and mystic. When the wind is going and the rain is lashing down, there's something so romantic about the whole place', Joanne shared her memories of the house where she spent her early years in her interview with "People" in 2012.
Though nobody in her family was close to the stage or filming, Joanne remembers she always wanted to do acting. She watched kids' movies and thought she wanted to do that, to be in them. The TV series that inspired Joanne as nothing else was "Band of Gold", a British TV crime drama series broadcast from 1995 to 1997. Joanne remembers that her mind was blown by Samantha Morton's part – she had the role of Naomi "Tracy" Richards – and she understood she wanted to perform just like Samantha.
Education and early career
Joanne started her education in Sleights Primary School, then attended Eskdale School. Later she took her first steps into acting joining a drama group called "Rounders" in the town of Scarborough on the North Sea coast. When she understood that it was the way she wanted to go, her parents were positive about the experience Joanne could get even if she lost interest in drama after some time (which Joanne thinks they hoped for) and encouraged her to get as much information as she could about acting. She left her home when she was 13, and entered the Redroofs Theatre School in Maidenhead in Berkshire; one could think that it was too early for a girl to leave for a theatre school, but Redroofs accepted kids from age six, so Joanne was even a late entrant. Among Redroofs alumni stand such celebrities as Kate Winslet, Lucy Benjamin, Kris Marshall, and many others.
Joanne was lucky to get her first role of Kelly Martin at the age of 14 in the TV series "The Bill" in 1996, and was then invited to participate in the very long-runningseries "Coronation Street", in the role of Zoe Tattersall during 1997-98. Taking part in "Coronation Street" (which is has been broadcast continuously since December 1960) was great luck and success for Joanne, since the series holds second place in the list of most award-winning soap operas among the British TV-dramas.
In 1999 Joanne participated in the first episodes of the new television series about prison life called "Bad Girls", playing the character of Rachel Hicks, a teenage mother who was bullied and intimidated for a long period of time, and committed suicide in the end. While pursuing new roles, Joanne worked at WHSmith, a famous British bookstore. There's no information about her college graduation, most likely she didn't attend any college or university since she had acting offers she wanted to accept, and they were her highest priority.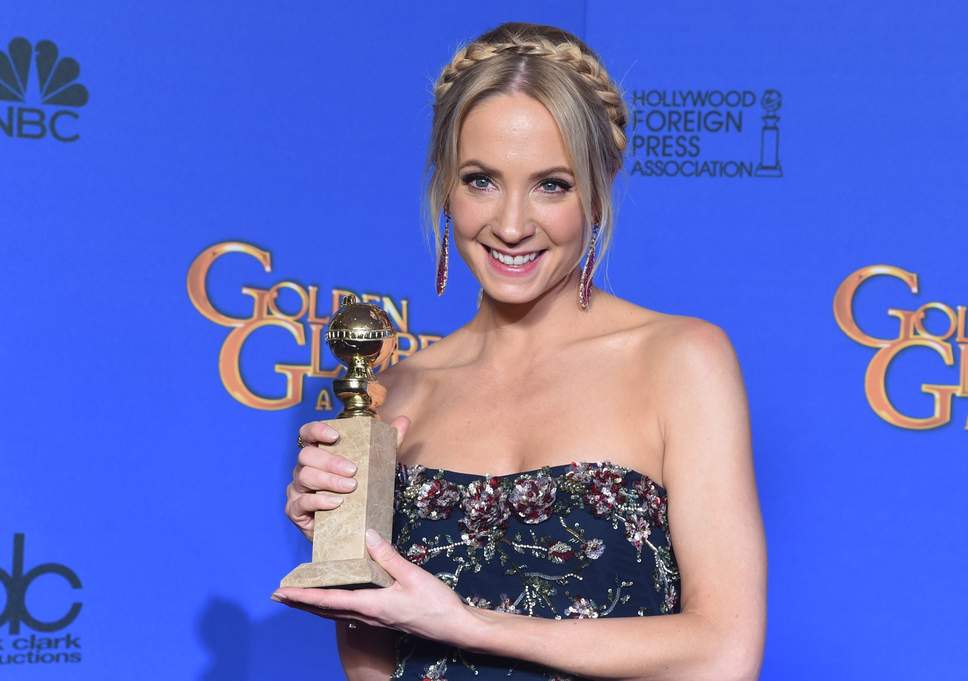 Career
In four years after her successful debut on TV, Joanne got the leading role of Danielle Cable and was nominated for for the first time in her life by the Royal Television Society nominated in the Best Actress category for her work in "Danielle Cable: Eyewitness", the story of a teenage girl who was a victim of road rage attack and witnessed her boyfriend's murder. The movie itself was also nominated for Best Single Drama by BAFTA (British Academy of Film and Television) TV Award in 2003. The next year brought Joanne a couple of good projects – "Island at War", a TV mini-series in which Joanne played the role of Angelique Mahy, and "My Turn to Make the Tea", a radio drama on BBC Radio 4 based on Monica Dickens' book.
Later Joanne had another main role in the two-series TV drama "Missing", filmed in 2006 but not broadcast until November 2008 since the ITV decided to decrease the lengths of the episodes from 90 minutes to 60 minutes, so the whole project had to undergo major changes. The same year Joanne also starred in several TV dramas, such as "See No Evil: The Moors Murders", playing the sister of Myra Hindley, and "Joanne Lees: Murder in the Outback", playing the title character, who was involved in a real-life kidnap. Joanne confessed later that she had hard times while filming some episodes of the movie, since there were scenes where she was tied up with a piece of a tape stuck around her mouth.
Since 2007 Joanne's professional paths have branched out simultaneously in four directions, which she's managed to follow successfully: playing on stage, participating in TV series, starring in the movies, and voicing  radio dramas. As for the stage, Joanne took part in the Old Vic Theatre adaptation of "All About My Mother" playing Sister Rosa in 2007. Then on television, she made appearances in several series: "Robin Hood" (2007-2009), "Spooks: Code 9" (2008), "Moving On" (2009). Joanne's fruitful radio co-operation with BBC Radio 4 gifted the world with numerous audio dramas, such as "Solaris" (2009), "I am Emma Humphreys" (2009), "The Von Trapps and Me" (2009), and "The Disappearance" (2010). As for the films, Joanne participated in the short film called "Echoes" (2009) in which she played a girl named Anya, and a year later made her real movie debut in "In Our Name" playing Suzy, a soldier who suffered from PTSD (post-traumatic stress disorder). The 13th British Independent Film Award which took place on 5 December 2010 was a special event for Joanne: she won her first award as Most Promising Newcomer for "In Our Name".
However, Joanne's life changed irrevocably after her role of Anna Bates in world-famous TV series "Downton Abbey", which started in 2010, for which Joanne was nominated for an impressive list of awards such as Primetime Emmy (in the category of Outstanding Supporting Actress in a Drama Series) and  Monte-Carlo Television Festival (Outstanding Actress) in 2012, Screen Actors Guild (Outstanding Performance) in 2013, and Golden Globe (Best Supporting Actress) in 2016. Joanne won numerous awards from 2012 to 2015, the list including Screen Actors Guild Award (Outstanding Performance) in 2012, 2014 and 2015, and Golden Globe Award (Best Supporting Actress in a Series) in 2014.
After "Downton Abbey" Joanne proceeded to participate in both TV series and movies. One can see her in the series "Bob the Builder", "Dark Angel" and "Liar", as well as in such movies as "Filth", "Starfish", "A Street Cat Named Bob", "Mary Shelley", etc. She is now appearing in the play "Alys, always" at The Bridge Theatre, written by Lucinda Coxon directed by Nicholas Hytner, and based on a novel by Harriet Lane. In 2019 "Downton Abbey" will please its fans with the film version, in which the whole cast remains the same, which means that we're going to see Joanne playing Anna Bates once again , with the story continuing in 1927, two years after the last episode events.
Personal life
Joanne dated DJ Phil Vane for several years from 1999, got engaged in half a year, but couldn't find any time to marry. Joanne remembers those times as emotional ones: 'My 20s were quite turbulent. I was in a relationship for eight years [with DJ Phil Vane] and that ended when I was 26. I'd never been single as an adult', she shared in her interview to the Daily Mail in 2010, also admitting that she was happy with her new relationship, and had just moved into a new place to live in with her partner near Beaconsfield, Buckinghamshire feeling it was that very place she could see herself settling for ever.
I was honoured to be named one of this year's UK Artists of Distinction by The Newport Beach Film Festival and Variety at their London gala last night. Thank you ❤️ #NBFF #Variety

Posted by Joanne Froggatt on Friday, February 8, 2019
Her new life partner she mentioned in the interview was James Cannon, an IT director, she dated for several years already. After having their relationship proved by time and life routine and difficulties, the couple married in 2012 in a private wedding ceremony on 12 October. The story of their meeting is quite down to earth – Joanne shared that they met in a bar and she was brave enough to take his number. She feels blessed James is not in the industry, though he likes movies and theatre.
Joanne and James haven't got any kids, though their union looks strong and gentle; they appear together a lot at various events such as tennis matches on Wimbledon, movie awards ceremonies (where James accompanies his wife), and many others.
Appearance
Joanne has blue eyes and blonde mid-length hair. Her height is 5ft 2ins (1.58m), her weight is around 120lbs (55kgs), and her vital statistics are 34-24-35. Her shoe size is 7 US, and her clothing style is very classy and elegant – she always chooses modest fashioned dresses for any special occasions such as Emmys or Golden Globe Award ceremonies, preferring black, terracotta and pink shades for her gowns. She also took part in Markus Lupfer runway show, wearing his silver metal dress for that occasion.
Net Worth
Joanne Froggatt's current net worth in early 2019 is authoritatively estimated at over $2 million. Some sources claim her yearly income to be around $235,000 for her participation in movies and TV series, plus an extra $50,000+ of income from her contracts with sponsors, commercials, etc.