Who is Melissa Fumero's husband, David Fumero? Wiki Bio, net worth
• David Fumero is a Cuban-American actor and model, best known for his role of Christian Vega in the "One Life to Live" soap opera.
• He joined the US Marine Corps when he was 17 and later studied at the International Actors Studio in Paris.
• He has appeared in numerous TV series, films and music videos, with his latest role being in the "Brooklyn Nine-Nine" TV series.
• He is married to actress Melissa Fumero, with whom he has a son.
• He and Melissa have both achieved success and a combined net worth of over $3 million.
Who is David Fumero?
Joseph Sentielo 'David' Fumero was born in Havana, Cuba on 29 December 1972, so under the zodiac sign of Capricorn, and now holding both Cuban and American nationality. He is best known for his acting career, particularly for his role of Christian Vega in the "One Life to Live" American soap opera, while he also worked as a fashion model.
Early life and education
In order to avoid political issues within the country, David's parents moved their family from Cuba to Florida. David grew up with his father Narciso Fumero, his mother Natalia Fumero and with his two brothers – Joel who is younger than him and Fernando who is the oldest. Before starting his acting career, David was interested in something else – he joined the US Marine Corps when he was just 17. When he got back, he began working as a model for several famous brands including "Armani" and "Dior", and then went to study at the International Actors Studio in Paris. At this point he began using David Fumero, as he thought it easier to pronounce.
Career
David's first appearance in front of the cameras was when he was shooting for Mariah Carey's music video for her song "Honey" in 1997. During the next year, David won his first role which is also the one he is most famous for – that of Christian Vega in the "One Life to Live" American soap opera, broadcast on the ABC TV Network – David ultimately appeared in a total of 468 episodes from 1998 to 2012.
From 1998 to 2005, David was only shooting for "One Life to Live", until he landed the role of Ted in his first movie, entitled "Carrier's Choice" – in 2007, he appeared in "Greetings from the Shore", a coming-of-age romantic comedy film directed by Greg Chwerchak which won over 20 awards and was shown at more than 60 festivals. In 2008, David played Juan in the "Manhattanites" TV movie, while he also appeared in "Law & Order: Criminal Intent" and "Important Things with Demetri Martin" TV series.
David went on to appear in numerous TV series, mostly in single episodes including in "CSI: Miami", "CSI: NY" and "Kourtney and Kim Take New York" – his next important role after the "One Life to Live" was as Mike Sandoval in the "Power" crime drama TV series, appearing in 30 episodes from 2015 to 2017.
David's latest appearance in front of the TV cameras was in 2018 when he played Melvin "Vin" Stermley in the "Brooklyn Nine-Nine" TV series.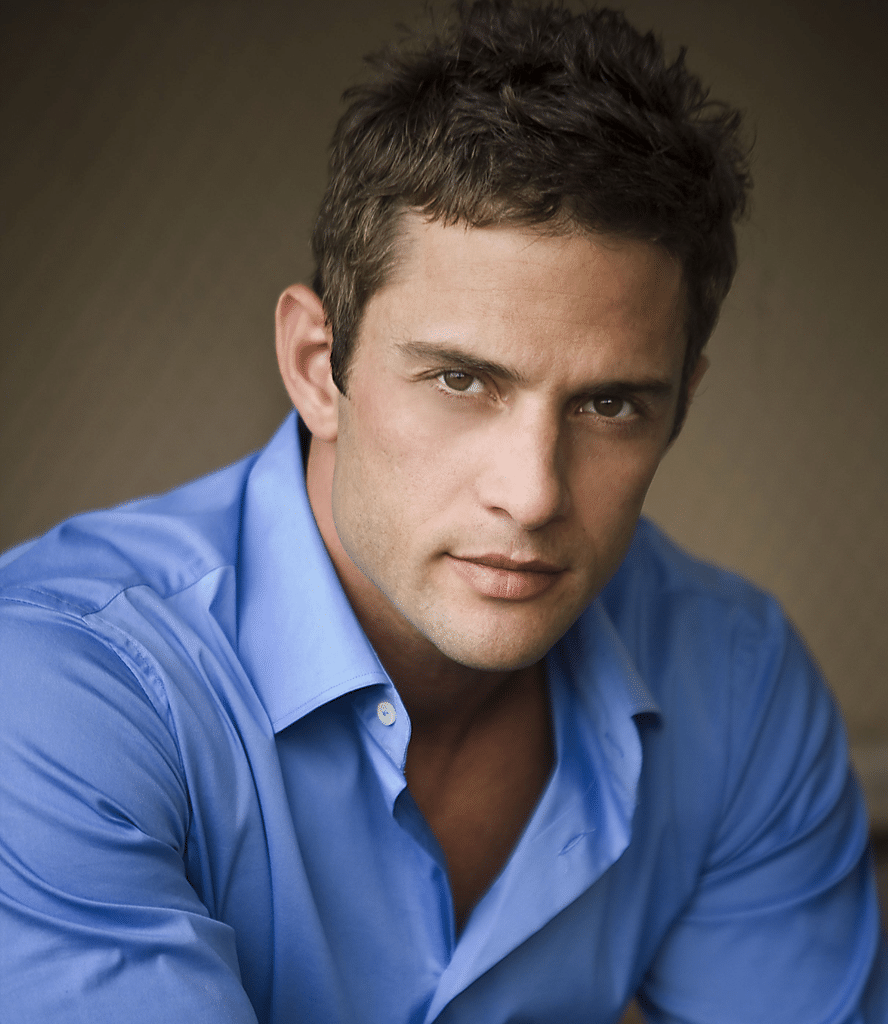 Personal life
David married the love of his life Melissa Fumero on 9 December 2007, and they have a son named Enzo who was born in March 2016. Melissa is an actress and is from Cuba as well – she starred alongside David in "One Life to Live", but their story began much earlier – she had a big crush on David when she was only 13 and David 23, and a model appearing regularly on MTV. Melissa didn't even remember her obsession during her teenage years, until she had been going out with David for a couple of months. The couple is currently living in their home in Los Angeles.
Melissa Fumero
Melissa was born on 19 August 1982 in North Bergen, New Jersey USA – both of her parents were born in Cuba, but moved to the US when they were teenagers.  She spent her entire childhood in New Jersey before she moved to New York City when she was 19 to attend New York University, graduating with a Bachelor of Fine Arts in Drama in 2003.
Melissa is credited with more than 20 appearances in TV series and movies, with her most noticeable role being as Adriana Cramer in 208 episodes of "One Life to Live" alongside her husband between 2004 and 2011. She went on to act in numerous TV series such as "Important Things with Demetri Martin" in 2009, "The Mentalist" in 2010, and "CSI: NY" in 2012 before she landed the main role of Amy Santiago in "Brooklyn Nine-Nine" in 2013 and for which she is still shooting today. Some of her recent appearances include in the "DriverX" movie in 2017, "The $100,000 Pyramid" TV series in 2018, and "America's Got Talent: The Champions" in 2019.
Unlike her husband who hasn't been nominated for any awards, Melissa has been nominated for four, winning the Outstanding Achievements and Contributions to the Positive Portrayals of Latinos in Media for her performance in "Brooklyn Nine-Nine" in 2015. She was also nominated for ALMA Award for an Outstanding Performance in a Daytime Drama for her role in "One Life to Live" in 2006 and two Imagen Awards for the Best Supporting Actress in Television Series for her performance in "Brooklyn Nine-Nine" in 2015 and 2016.
Appearance and net worth
David is currently 46 years old, has short black hair, brown eyes, is 5ft 11ins (1.8m) tall, and weighs around 180lbs (82kgs) – he has a tattoo on his right shoulder.
Authoritative sources estimate that David's net worth is over $1 million, however, his wife Melissa's net worth is estimated to be over $2 million.
Social media presence
David is very active on several social media platforms – he launched his Twitter account in June 2011, and has gathered nearly 10,000 followers and tweeted more than 3,000 times. His Instagram account is followed by nearly 50,000 people, while he's uploaded around 400 pictures. He also has a Facebook account, but which is followed by less than 1,000 people.
Melissa is a lot more popular on her social media accounts than David – she has amassed more than 1.2 million followers on her Instagram account, while she has nearly half a million followers on her Twitter account.
Fun facts
The lead character in the video game "Assassin's Creed", named Altair, is modeled on David.