Who is Nancy Allen? Spouse, Net Worth. Where is she now? Bio
• Nancy Anne Allen is an American actress with close to 40 credits to her name, best known for her portrayal of Liz Blake in the 1980 mystery crime movie "Dressed to Kill".
• She began her acting career at the age of 5, and has appeared in movies such as "The Last Detail", "Carrie", "RoboCop", "RoboCop 3", and "The Patriot".
• Nancy has been married three times, and has since shifted her focus to supporting people suffering from cancer.
• She is an animal lover and is actively involved in charities and the Black Lives Matter movement.
• Nancy's net worth is estimated to be over $8 million.
Nancy Allen Wiki Bio
Nancy Anne Allen was born in The Bronx, New York City USA, on 24 June 1950 – her zodiac sign is Cancer, and she holds American nationality. She's an actress with close to 40 credits to her name, while she's perhaps still known best for her portrayal of Liz Blake, one of the main characters in the critically acclaimed 1980 mystery crime movie "Dressed to Kill". It was written and directed by Brian De Palma, also starred Michael Caine and Angie Dickinson, and follows a blonde woman who has killed a psychiatrist's patient, and is now trying to kill the only witness; the movie won one of the 11 awards for which it was nominated.
Early life and education
Nancy was raised on 196th Street of The Bronx alongside her two siblings, by their mother Florence Allen who was a housewife, and their father Eugene who was a police lieutenant.
Nancy was very shy growing up, which was why her mother enrolled her at dancing school when she was four years old; she began starring in commercials a year later, and the following decade saw her appear in more than 100 of them. Nancy studied at the Academy of Mount St. Ursula, a Catholic girls' college preparatory school, but then enrolled at High School of Performing Arts after the family moved to Yonkers, Westchester County, New York State. She spent only a year there, because she disliked how everything was about grades rather than about dancing, and Nancy thus began attending Jose Quintano's School for Young Professionals, from which she matriculated in 1968.
Nancy then spent a couple of years appearing in theatre plays and practicing acting at Lee Strasberg's Theatre Institute, prior to launching her career on TV.
Roles in movies
Nancy made her debut film appearance in the hit 1973 comedy drama "The Last Detail", directed by Hal Ashby, and which starred Jack Nicholson, Otis Young and Randy Quaid. It follows two Navy men who have to bring an offender to jail, but have agreed to show him one final good time; the movie won six of the 18 awards for which it was nominated, including three Oscar nominations.
A couple of Nancy's following roles were in the horror thriller "The Last Victim", the horror mystery "Carrie" both in 1976, and the 1978 romantic musical comedy "I Wanna Hold Your Hand".
The year 1979 saw her play Donna Stratton in the war action comedy "1941", directed by Steven Spielberg, and which starred John Belushi, Dan Aykroyd and Treat Williams; it follows hysterical Californians as they're preparing for a Japanese invasion, and was nominated for nine awards, including three Oscars.
Nancy started off the '80s with a lead role in the 1981 mystery crime drama "Blow Out", in which she starred alongside John Travolta, and she then played main characters in a couple of other popular movies, such as the 1983 mystery science fiction horror "Strange Invaders", the  romantic comedy drama "The Buddy System" and the  romantic adventure drama "The Philadelphia Experiment" both in 1984. Nancy starred alongside Peter Weller in the evergreen 1987 action crime science fiction "RoboCop", directed by Paul Verhoeven, and which follows a terminally ill police officer who has been given a cyborg body, but is being tormented by his own submerged memories; the movie won 12 awards, including an Oscar for Sound Effects Editing, while it was nominated for 13 other awards.
A couple of Nancy's most notable performances in the '90s were a reprise in the 1993 action crime science fiction "RoboCop 3", the 1994 thriller "The Patriots", and the 1997 action crime thriller "Against the Law".
Nancy had only two movie roles in the 2000s, playing Louise in the 2001 romantic drama "Circuit", and Linda Savage in the 2008 science fiction comedy drama "My Apocalypse"; she hasn't appeared in any movies or TV series since then, but hasn't officially retired from acting.
Roles in TV series
Nancy made her debut TV series appearance in the 1983 drama "Another Life", created by Roy Winsor and Bob Aaron, and which starred MaryJean Feton, Jeanette Larson and Darrel Campbell. It follows the Davidson family and other people living in the city of Kingsley.
In 1984, Nancy played Princess Elizabeth in the episode "Princess and the Pea" of the family adventure comedy "Faerie Tale Theatre", and her following role came a decade later, when she played Megan in the 1994 episode "An Unexpected Show" of the family fantasy drama "Touched by an Angel".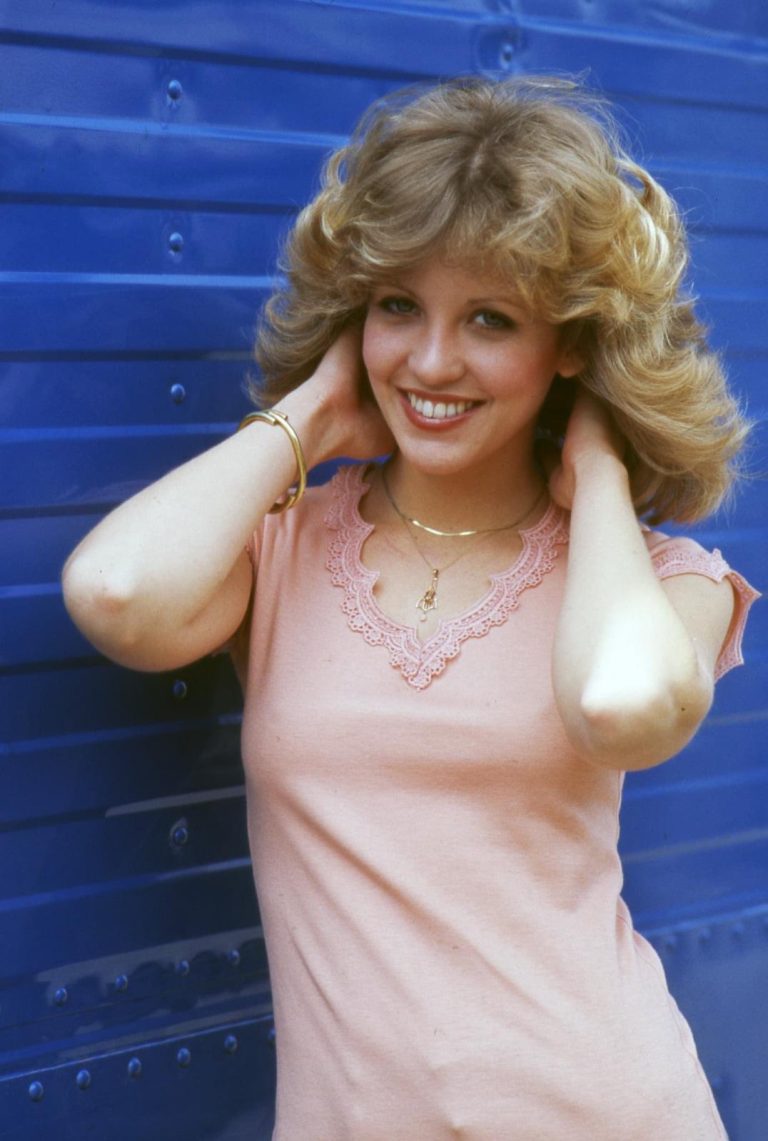 Nancy starred as Rachel Rose in the 1995 episode "Valerie 23" of the hit fantasy horror drama "The Outer Limits", created by Leslie Stevens, and which also starred Kevin Conway, Alex Diakun and Eric Schneider; each 44-minute episode is a short horror film, and the series won 19 awards, including a Primetime Emmy for Outstanding Guest Actress in a Drama Series (Amanda Plummer), while it was nominated for 49 other awards.
Nancy has appeared in only three other series: the 1995 episode "Brooklyn" of the crime comedy drama "The Commish", the 2002 episode "Brave New World" of the mystery crime drama "The Division", and the 2003 episode "Escape" of the mystery crime drama "Law & Order: Special Victims Unit".
Other credits
Nancy sang the song "You Bring Out the Beast In Me" in the 1984 mystery crime comedy movie "Not for Publication", and the song "Everybody Be Gay" of the 2008 science fiction comedy film "My Apocalypse".
Nancy received special thanks for the 1999 adventure comedy movie "Dogma", the 2015 biographical documentary film "De Palma", and the 2021 episode "Robocop" of the documentary series "The Movies That Made Us".
Awards and nominations
Nancy has been nominated for six awards, although including a 1980 The Stinkers Bad Movie Award for Worst Actress, for her performance in "Dressed to Kill", and the following year for both a Razzie Award for Worst Actress, but also a Golden Globe Award for New Star of the Year in a Motion Picture – Female, ironically both for "Dressed to Kill".
Nancy has been nominated for three Academy of Science Fiction, Fantasy & Horror Films Saturn Awards: in 1985 for Best Actress for "The Philadelphia Experiment", in 1988 for Best Actress for "RoboCop", and in 1994 for Best Supporting Actress for "RoboCop 3".
What is she doing today?
Nancy's friend, the late American actress Wendie Jo Sperber, died from breast cancer in 2005, and this motivated Nancy to shift her focus from acting to supporting people suffering from cancer. Wendie had founded the weSPARK Cancer Support Center not long before she died, and Nancy became its executive director in December 2010.
Nancy has since been working at the support center, and has taken part in numerous fundraisers.
Love life and relationships
Nancy has been married thrice, exchanged vows with her first husband Brian De Palma on 12 January 1979; he's a famous film writer, producer and director, who has won 14 of the 42 awards for which he has been nominated, while he's probably known best for having directed the 1980 movie "Dressed to Kill" and the 1987 film "The Intouchables". Nancy and Brian divorced in 1984.
Nancy married her second husband, Craig Shoemaker on 6 September 1992, but they divorced in 1994; Craig is an actor, film writer and producer, who has appeared in more than 60 movies and TV series, and is probably known best for having produced the 2021 reality show "The Wolf PAC Philadelphia".
Nancy married her third husband, the non-celebrity American man Randy Bailey, in June 1998, and they divorced on 17 May 2007.
As of March 2022, Nancy seems to be single, has been married thrice, and doesn't have children.
Hobbies and other interests
Nancy is a philanthropist, and has worked with various charity organizations since the launch of her acting career, but has been especially focused on it since 2008; she's donated money to many charity organizations working with underprivileged children, and people suffering from cancer.
Nancy's a huge animal lover, and her pet cat and dog can be seen featured in some of her Instagram pictures; she's quite active on the network, and has uploaded more than 200 pictures, while she's today followed by over 5,000 people.
Nancy's advocating for equal rights for all humans, and supports the movement Black Lives Matter.
Nancy's favorite season is summer, as she likes to sun tan at the beach and swim in the ocean.
Nancy has her own favorite actors and actresses, some of whom are Jim Carrey, John Travolta and Julia Roberts, while a couple of her favorite movies include "Bruce Almighty", "Grease" and "Notting Hill".
Age, height and net worth
Nancy's age is 71. She has long grey hair and blue eyes, her height is 5ft 6ins (1.7m) and she weighs around 130lbs (60kgs).
As of March 2022, Nancy's net worth has been estimated at more than $8 million.