Who is Odell Beckham Jr.'s ex-girlfriend Polyxeni Ferfeli? Her Wiki: Age, Ethnicity, Nationality.  Are They Back Together?
• Polyxeni Ferfeli is a Greek model who has attracted a lot of attention in recent years
• She was born on 28th March 1994, in Thessaloniki, Greece
• Polyxeni has a sister named Kassi and she speaks several languages
• She has been romantically linked to Odell Beckham Jr. and Harry Styles
• Polyxeni's estimated net worth is around $400,000 as of late 2018
NFL stars and beautiful ladies have always gone hand in hand, and conversely the rise of Instagram models has also attracted the attention of handsome sports celebrities. Polyxeni Ferfeli is one such model, and by the looks of things, she is attracting a lot of attention through her photographs. According to media speculation, she was involved in a romantic relationship with Odell Beckham Jr., a well-known NFL receiver. However, our article will let you know if they are still together, alongside many other details of Polyxeni's life, so continue reading!
Early life
As you could probably assume by her name, Polyxeni has Greek origins; she was born under the astrological sign of Aries, on 28th March 1994, in Thessaloniki, Greece – in Greek, her name means "hospitable", or "kind to strangers". When we take a look at Polyxeni's behavior in new surroundings and the cities she's lived in, the old Latin phrase "nomen est omen" – name says it all – certainly comes to mind, since she's spent some time in Romania, and speaks several languages including Spanish, English, Romanian as well as Greek,, etc. Her parents Mariana and Yannis divorced a few years ago; Polyxeni has a sister whose name is Kassi.
Education
Polyxeni seems to be a real globetrotter since she's moved a lot over the years. She spent a part of her childhood in Romania, after which she went to London where she studied at Regent's Business School, majoring in global business management and finance, and graduating in 2015. However, it seems that she did not enjoy working for financial institutions and trading companies, and instead focused her attention on building her Instagram audience, and it seems that Polyxeni is nowadays a full-time social media influencer.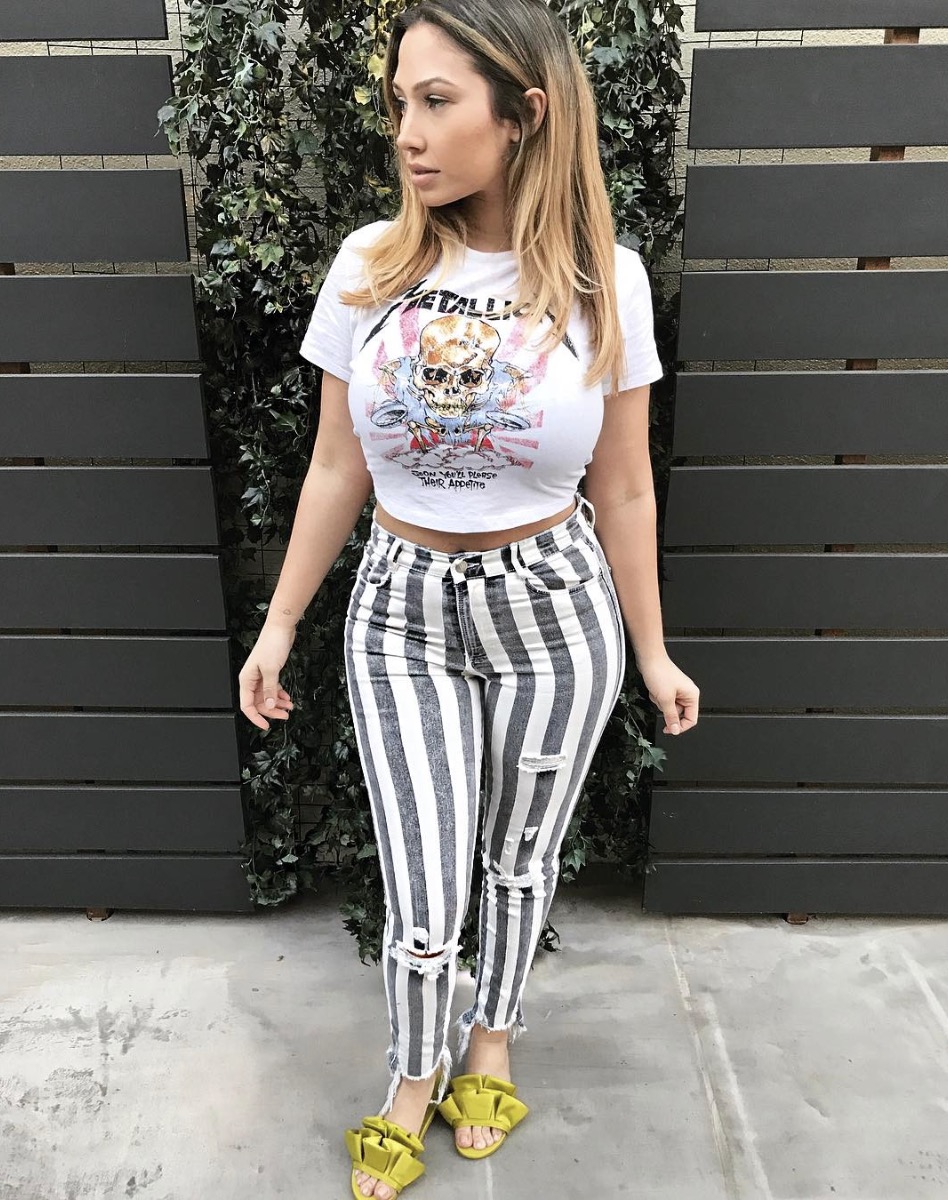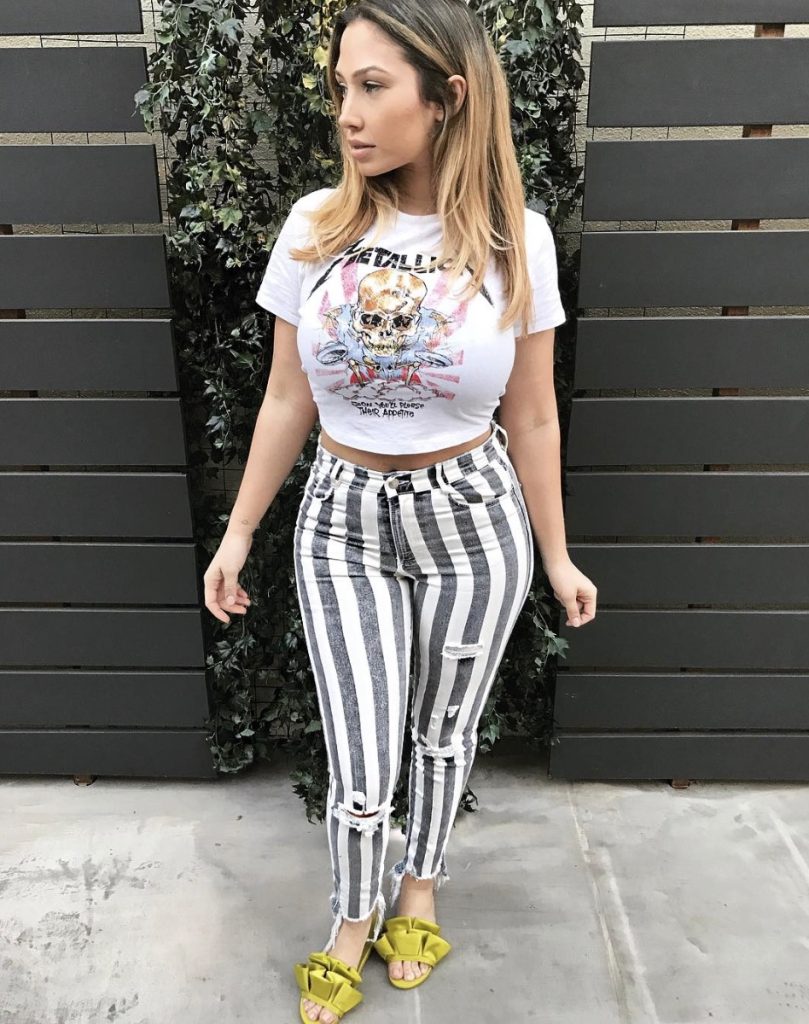 Dating and Relationships
As mentioned, Instagram models are usually highly attractive, and it is no wonder that their relationships immediately come under the spotlight. Polyxeni's most famous romantic relationship was with Odell Beckham Jr., however, she has dated other celebrities as well, having been seen on several occasions with Harry Styles, a British pop star, back in 2015.
Who is Odell Beckham Jr.?
A star name in the National Football League (NFL), Odell Beckham Jr. is an American Football wide receiver who plays for the New York Giants; his playing qualities and somewhat unusual behavior have turned him into a real celebrity over the years. In 2016, Odell became the quickest player in the history of NFL to reach the milestone of 200 receptions and 4,000 receiving yards! Clearly, he is a machine on the field, but his chiseled abs had brought him to the attention of the ladies as well.
Besides being in a relationship with Polyxeni, there have been rumors about Odell being involved in short affairs with celebrities such as Amber Rose, Nevaeh Jolie, Iggy Azalea and even Khloe Kardashian – some confirmed while others were dismissed – but there still remains the fact that Odell Beckham Jr. apparently knows his way with the ladies.
Are Polyxeni and Odell back together?
Polyxeni and Odell were first together in 2017, when they were photographed while riding a roller coaster. After that, the couple traveled to Cancun, Mexico, and a lot of their beach photos hit the public domain, especially as Polyxeni was dressed in a tiny bikini while her boyfriend displayed his athletic body in shorts – they did not hide from the paparazzi either. However, it seems that the relationship encountered some speed bumps, and the couple apparently split.
Recently, several media sources reported that Polyxeni and Odell are back together; their fans are eagerly awaiting a new set of photos from an exotic beach.
Net worth
Aside from her Instagram profile, which often features sponsored posts, Polyxeni is involved in several other projects, which is why her estimated net worth is around $400,000 as of late 2018, according to credible and authoritative sources. For example, she owns a clothing line which predominantly features velvet bomber jackets. Allegedly, Polyxeni is the creative director of the company, and one of her jackets was recently worn by P. Diddy. However, the website of the company called "Ferfeli" is still under construction, i.e. it displays a message which says  "Coming soon".
Social media
Polyxeni belongs to a social media generation, and she regularly updates her Instagram feed with photos from her life. Most of her posts are focused on fashion and clothing lines, but some pictures have a more personal feel to them, and they allow us to have a glimpse at Polyxeni's personality and interests. Her Instagram profile has almost 30,000 followers, but it seems that she doesn't have accounts on other major social media sites. Additionally, we discovered her LinkedIn profile which provides some info about her education and career.