Who is Sugar Lyn Beard? Wiki Bio, age, height, single, dating, net worth
• Stephanie Lyn Beard, known as Sugar Lyn Beard, is a Canadian actress and voice actress.
• Her estimated net worth is $3 million.
• She began her career on radio working for the Toronto-based radio station KISS 92.5.
• She has voiced characters for shows such as "Franklin" and "Pecola".
• She is in a relationship with Mark Spencer and is active on social media.
Who is Sugar Lyn Beard?
Stephanie Lyn Beard was born on 27 August 1981, in Scarborough, Ontario, Canada, and under her stage name Sugar Lyn Beard is an actress and voice actress, best known as a radio and television personality, using the host persona "Suga BayBee". She was the co-host of "The Zone" in which she was called Sugar.
The Wealth of Sugar Lyn Beard
How rich is Sugar Lyn Beard? As of early-2019, sources estimate a net worth that is at $3 million, earned through a successful career in acting since 2000, and has done work on various popular animated shows. As she continues her endeavors, it is expected that her wealth will also continue to increase.
Career Beginnings
Very little is known about Sugar Lyn's childhood, family and her education. It is known that she grew up in Scarborough and began her career on radio, working for the Toronto-based radio station KISS 92.5 when she was 19 years old. She also worked as a sales clerk, before debuting her Suga BayBee character on the "Mad Dog and Billie" morning show on KISS.
In 2000, she got her first notable role in the Cloverway adaptation of "Sailor Moon" in which she voiced Sailor Mini Moon. The show is based on the 1992 Japanese animate series by Toei Animation, which is based on the manga of the same name written by Naoko Takeuchi, and follows the life of a middle school student who is given the power to become a Sailor Soldier, joined by other soldiers as they defend the earth against various villains.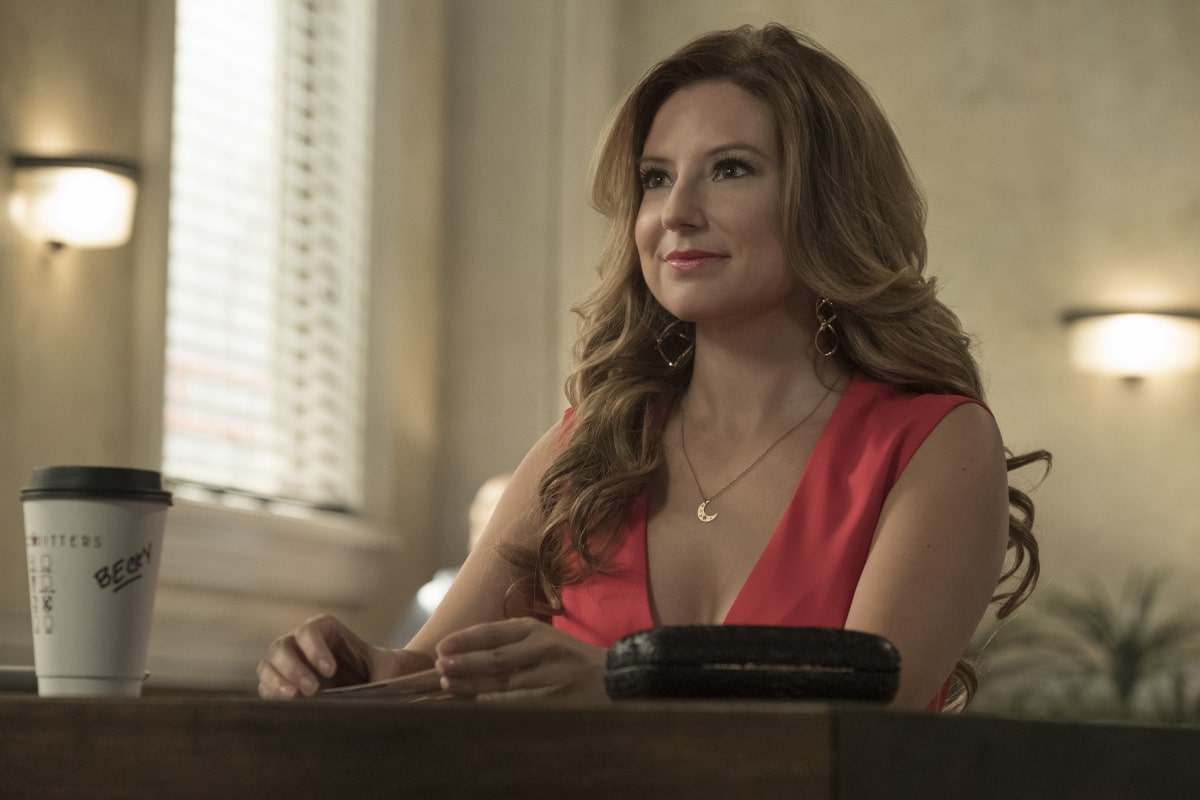 Rise to Prominence
After her work with "Sailor Moon", she began hosting the Canadian television show "The Zone" the following year, which features a series of short segments that were aired throughout the weekdays on YTV, continuing for the next six years while also working on other projects. She mainly did voice roles early in her career, voicing characters for shows such as "Franklin" and "Pecola", and had a four episode role in "Cyberchase", as well as a two episode role in "Atomic Betty". In 2005, she voiced Nancy the Nanosaurus for "Harry and His Bucket Full of Dinosaurs" which is based on the series of children's books of the same name.
Around the same time, she became the voice of Kara in 34 episodes of the show "Di-Gata Defenders", which follows the adventures of six teenage children as they defend RaDos against various evil factions. She also did work on "The Amazing Spiez!" in which she voiced Tami for a total of 52 episodes in the show spin-off of "Totally Spies!" Other projects she worked on during this period include "King of the Hill", "Sons of Butcher", and "Weeds", in which she voiced the character Fiona during its sixth season.
Is it next Tuesday yet?? @CW_TheFlash #devoe #thethinker #Hazard #BeckySharpe pic.twitter.com/yWIWp9BOQz

— Sugar Lyn (@sucrelyn) February 21, 2018
Recent Projects – Live Action Roles
In 2011, Sugar Lyn was cast in the film "50/50", which starred Joseph Gordon-Levitt and Seth Rogan, and was inspired by writer Will Reiser's experience with cancer; the film received critical acclaim for its screenplay and Godon-Levitt's performance, and grossed $41 million at the box office. The following year she played Krissy in the film "For a Good Time, Call…", a comedy film starring her alongside Ari Graynor and Lauren Miller Rogen, and which premiered at the Sundance Film Festival. She had a string of guest roles during this period too, which was a departure from her usual voice work.
Some of the projects she worked on during the next few years included "The Mindy Project", "Ghost Ghirls", "You're the Worst", and "Garfunkel and Oates". In 2016 she played Jeanie in the film "Mike and Dave Need Wedding Dates" which stars Zac Efron and Anna Kendrick, and is based on a real Craigslist ad placed by two brothers who needed wedding dates for their cousin's wedding – the experience turned into a book entitled "Mike and Dave Need Wedding Dates: And a Thousand Cocktails". She also played the villains Hazard and Thinker in the television series "The Flash", and also participated in two episodes of "Drunk History" as an actress and narrator.
Personal Life
For her personal life, it is known that Beard is in a relationship with Mark Spencer, as she confirmed that they were dating through social media posts. The couple have been seen in several locations around the world taking vacations. Prior to this relationship, she was questioned about her sexuality, with many stating that she was a lesbian due to her support of the community. However, with her announcement, she put all of the rumors to rest.
Similar to numerous actresses, she is highly active online through social media accounts, having an account Instagram on which she posts a lot of personal pictures, also promotings some of her recent projects a,nd posting comedic content from time to time. She also posts photos of herself with friends, and a few pictures with her parents. She also has a Twitter account on which she posts some of her daily thoughts, and also promotes her projects. She has been adamant in keeping most of her personal life away from the public and she even mentioned that she would keep details about her love life to herself. She also posts a few pictures on Twitter.