Who really is Lena The Plug? Wiki, Boyfriend, Affairs, Weight loss, Facts
• Lena the Plug is a 27 year old YouTuber from Glendale, California USA
• She started her YouTube channel, Lena the Plug, in 2016 and has since gained over 1.4 million subscribers
• Her most popular video is "Sextape At 1 Mill" which raised her popularity significantly
• She is currently in a relationship with BMX rider and YouTuber Adam Grandmaison
• Her net worth is estimated to be around $1 million and she is active on social media platforms like Instagram and Twitter.
Who is Lena the Plug?
Lena reached prominence with her over the top videos that showcase her doing fitness workouts and clothing hauls, but she is most criticized for her video "Sex Tape at 1 Mil", in which she stated that she will publish a sex tape once she reached one million subscribers on her YouTube Channel. Well, since then, Lena has received over one million subscribers, but she has canceled the release of the infamous sex tape.
So, do you want to find out more about Lena the Plug, such as her real name, her birthdate, early life, then most recent career endeavors and her personal life as well? If yes, then stay with us for a while as we introduce you to the famous YouTuber, Lena the Plug.
Lena the Plug Wiki: Age, Real Name, and Education
Born Lena Nersesian on the 1st June 1991, in Glendale, California USA, she is now 27 years old, having grown-up in a rather conservative Christian family. Lena matriculated in 2009 after which she enrolled at the University of California, Santa Cruz, where she studied psychology, obtaining her degree in 2013. During her university years, she spent a year at Lund University in Sweden on an exchange, and was very much involved in the community, including learning about the culture, food and other things she found interesting during her stay in there.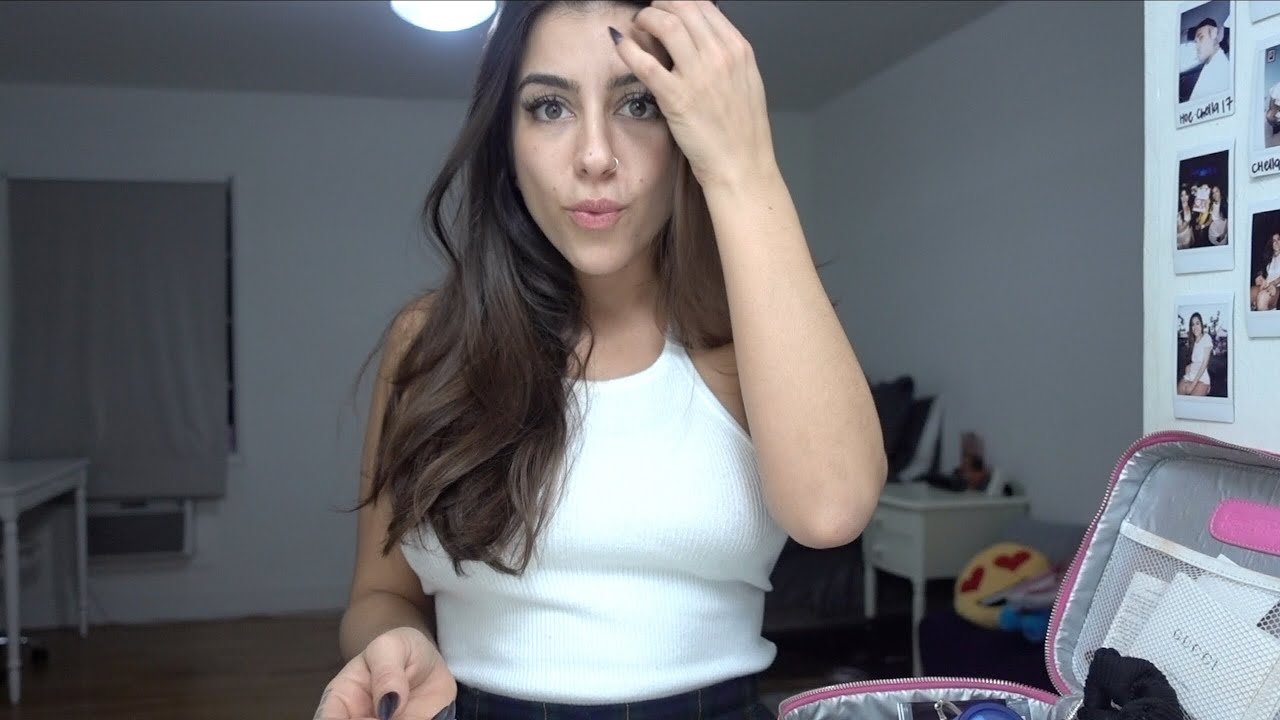 Career Beginnings
Before she started her YouTube channel, Lena worked several odd jobs in order to support herself, this includes as an Uber driver and grocery store attendant. She then found a job at a social media start-up company, which was her window into the entertainment world, and as she became more experienced in social media, decided to try herself as a YouTuber.
YouTube Channel
It was in 2016 that Lena started her YouTube channel, Lena the Plug, and she uploaded her first video "Hi, I'm Lena the Plug", in December that year. She continued uploading personal videos, such as announcing that she was going to have a breast enlargement operation, and she steadily became more popular.
Rise to Prominence
With every new video, Lena was attracting more subscribers to her channel, but it was the video "Sextape At 1 Mill", that received attention. Following the video, Lena's popularity rose through the roof, and in no time she got the wanted one million subscribers. However, once she reached the desired number, she stated that she wouldn't publish a sex tape, as there was already a number of videos of her online on which she is having sex. This raised a lot of criticism, but nevertheless, Lena remains extremely popular and now has more than 1.4 million subscribers. Her videos have been viewed more than 120 million times, while some of the most popular videos include the one in which she announced the sex tape, then "I Let My Best Friend Have Sex With My Boyfriend", which now has over 16.5 million views, and "DIRTY Q & A WITH KARLEE GREY", which has been viewed over 4.5 million times.
Lena the Plug Net Worth
Since joining YouTube, Lena has become a star, which has only increased her wealth. So, have you ever wondered how rich Lena the Plug is, as of early 2019? According to authoritative sources, it has been estimated that Lena the Plug's net worth is as high as $1 million, while her annual income is at a minimum of $30,000. Undoubtedly, her wealth is bound to increase in the upcoming years, assuming that she successfully continues her career.
Having a 30% off sale on my xxx Snapchat for AVN week!! Don't miss all the naughty things I will be posting with my hot ladies ??? https://t.co/UUmTsxLhZy pic.twitter.com/JG07VWZVLT

— LTP (@lenatheplug) January 23, 2019
Lena the Plug Personal Life, Affairs, Dating, Boyfriend
When it comes to Lena's personal life, she has been quite open, sharing almost every interesting detail. She has been in a relationship with BMX rider and YouTuber Adam Grandmaison, who also has a YouTube channel, Adam22, and they are often seen with other people.
Lena the Plug Social Media Presence
In addition to her YouTube popularity, Lena has also been quite popular on social media platforms, especially Instagram and Twitter. Her official Instagram page has over 1.5 million followers, with whom she has shared her sexy pictures in various poses and locations, including from a local beach at Saint-Francois, Guadeloupe, but also from her bedroom. You can find numerous pictures of Lena on her Instagram page. Lena is also quite active on Twitter, on which she is followed by over 550,000 followers, with whom she has shared details from her personal life.
So, if you aren't already a fan of this prominent YouTuber, then this is a perfect opportunity for you to become one, just skip over to her official pages and see what she is up to next, both personally and professionally.