Won Bin's Biography – Wife Lee Na-young, Net Worth, Height
• Won Bin is an actor best known for his role in the television series "Autumn in My Heart".
• He has a net worth estimated to be over $2 million, despite his selectiveness.
• He was born the youngest of five and trained in taekwondo, while he dreamed of being a car mechanic.
• He gained international recognition with the drama "Autumn in My Heart", and his movie "Taegukgi".
• He is married to actress Lee Na-Young and is considering making a return to acting.
Who is Won Bin?
Won Bin was born on 10 November 1977, in Jeongseon, Gangwon, South Korea, and is an actor, best known for his role in the television series "Autumn in My Heart". Other projects he's worked on include "Taegukgi", "My Brother", and "The Man From Nowhere". He's gained a reputation for being one of the most selective actors in Korea.
The Riches of Won Bin
As of early-2020, Won Bin has a net worth estimated to be over $2 million, earned through a successful career in the entertainment industry since 1997, even though he's done very few shows and films due to his selectiveness.
Early Life and Education
Won was born the youngest child in a family of five. His mother worked as a farmer, while his mother worked as a miner. He spent a lot of time outdoors during his youth, playing in rivers and mountains, but despite having friends in his small town, he was very introverted and quiet. However, he showcased a lot of talent when it came to physical activities, and was encouraged to take lessons in taekwondo. The move proved successful as he earned a black belt after some years of training in the craft.
He didn't see himself as an actor at the start, and actually dreamed of being a car mechanic, as he had a growing interest in vehicles. He studied car mechanics and repair at a high school, which focused on mechanical programs.
During his final year in high school in 1995, he saw an ad for a cable television station that was holding auditions for aspiring actors. He was successful, and took acting lessons sponsored by the station, leading to a contract with a talent agency.
Career Beginnings
In 1997, Bin made his on-screen debut in the film "Propose", in which he had a supporting role. The following year, he worked on "Ready Go!" which showcased an improvement in his capabilities. However, he then took a break from acting and enrolled at the Paekche Institute of the Arts, studying to improve his acting. He returned to the screen in 1999 in the film "Kwangki" in which he was given a lead role, and his performance in the film started to build his reputation as a talented actor.
In 2000, he appeared in the film "Tough Guy's Love", and followed it up with his big breakthrough in "Autumn in My Heart" – the drama starred him alongside Song Hye-Kyo and Song Seung-Heon, at the start of a drama series called "Endless Love", considered a pioneer of the melodramatic Korean genre. It was widely popular in the country and its fame reached other areas of Asia. Many believe that the show was responsible for the start of the Korean Wave, or Korea's pop culture influence with the rest of the world.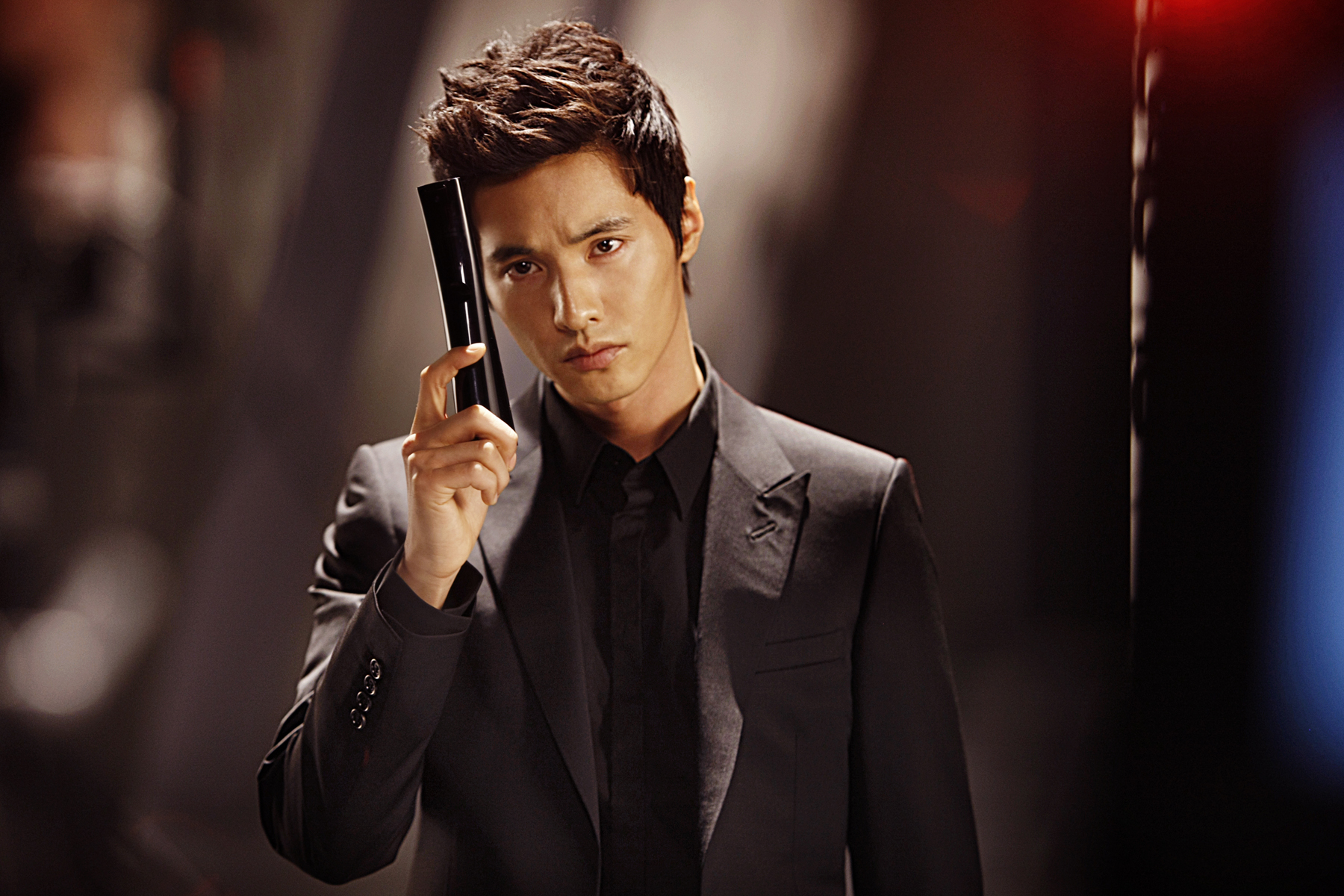 The show elevated his status to top star, and he then worked on the Japanese joint-production "Friends".
International Recognition and Recent Projects
After working on a few Korean films including "My Brother" and "Guns & Talks", Won Bin was cast in the film "Taegukgi", playing the role of the younger brother. The film was critically and commercially successful, being the best-selling Korean film of the year, and was also showcased internationally, elevating his name even further.
However, he did not take any acting projects afterwards, as he had to complete his mandatory military service. He completed graduate studies at Yong-In University, and was then stationed at the Korean Demilitarized Zone, serving for a year before he was pulled out of duty following an injury to his ACL; he laid low for some time, as he had to recover from his injury.
In 2007, he made his first public appearance with UNICEF, as he was named a Goodwill Ambassador of the Korean Committee.
He then announced that his next film was 2009's "Mother", which aired at the Cannes Film Festival. In 2010, he worked on the film "The Man from Nowhere" which was the highest-grossing film of the year, also released in the US. The film is his final appearance, since he hasn't taken any more acting projects since.
Personal Life
Won Bin started a relationship with actress Lee Na-Young in 2012 – the two had met two years prior when they worked in the same agency.
The media only caught wind of their relationship a year after they started dating. They married in 2015 in a private ceremony in Won's hometown. Sometime later, a press release was given by their agency announcing that the couple is expecting a child.
In recent months he's been getting more and more attention, as he's been considering making his comeback to acting, though he atill remains very selective with scripts. He often does modeling and endorsements in the meantime, staying active and communicating with fans in events.