YouTube star Lena The Plug Wiki, Real Name, Education, Boyfriend, Weight Loss, Height, Net Worth
• Lena Nersesian is better known as Lena the Plug, famous for her YouTube channel and private Snapchat site.
• She has accumulated a huge following through her social media pages, and got the nickname "The Plug" from her former boss.
• Lena is currently in an open relationship with Adam Grandmason, a BMX rider and owner of the BMX website, "The Come Up".
• The turning point to Lena the Plug's fame was a threesome sex video between her, her boyfriend Adam and girlfriend, Emily, that gained more than 10 million views.
• Sources estimate that Lena the Plug's net worth in late 2018 is close to $2 million.
Have you ever heard of Lena the Plug?
Lena Nersesian was born in Glendale, California on 1st June, 1991. This 27 year old, better known as Lena the Plug, is most famous for her YouTube channel of the same name on which she uploads vlogs incorporating her fitness workouts and daily life, and poses in provocative, skimpy clothing. She also creates content for her private Snapchat site, on which she delivers full-nude stories on a daily basis. Lena is active on Twitter and Facebook, but her Instagram page has currently been shut down, no doubt having been reported for its saucy content, which apparently regularly happens.
By the end of November 2018, Lena's YouTube channel has racked up more than 1.4 million subscribers, and she has posted 182 videos. Lena has accumulated a huge following, primarily through this channel, and secondly through her other social media pages.
You might be wondering how she came up with her name. When she worked for a start-up company, her boss called her "The Plug" because she always took on any challenging task and made things happen. Hence the name stuck!
Lena the Plug's upbringing and education
Lena grew up in a conservative Armenian Christian community. Her parents never spoke about dating and sexuality, and adhered to traditional gender behaviors so are probably not enamored with her lifestyle. Lena has been quoted as saying, 'My parents believe I am making poor choices. I don't blame them. It's not an easy pill to swallow, but I believe they'll come around eventually, when the initial shock has passed.'
Lena shares how she felt unattractive in high school, and so had rhinoplasty i.e. surgery to improve the shape of her nose. While she was in college, she worked at a pizza restaurant and tutored kids, but wasn't embarrassed to share her sexual exploits, and became intimate with her girlfriend whom she dated for four years, becoming a feminist for a while. Lena graduated from the University of California, Santa Cruz in 2013 with a psychology degree, then spent some time studying as an exchange student at Lund University in Sweden, and working with autistic children.
After returning to the USA, Lena did some odd jobs, e.g. she was an Uber driver, a grocery store clerk, and a nanny at one stage. She was accepted for a post-graduate degree at the University of California, but the cost of a masters program seemed excessive to her and she quit. Lena then got a job with a social media startup company called Arsenic, but working eight to 10 hours a day didn't work for her, so she left them. By that stage she had acquired the knowledge and experience to inspire her to start her own, highly unconventional YouTube channel, which she launched in December 2016. This gave her the time to enjoy doing what she loves – listening to podcasts, reading books, writing and attending poetry readings, as well as going to the beach and rollerblading.
Interested to know about Lena's relationships?
Lena has always been outspoken about her relationships, and has no qualms in sharing explicit personal info about her life and sex life – her longest relationship to date was the four years with her girlfriend during college.
Currently Lena is dating Adam Grandmason, a BMX rider and creator of the BMX website, "The Come Up". Adam also owns a BMX clothing line and store in downtown Los Angeles called OnSomeShit. In February 2012 he started hosting the YouTube channel "No Jumper" and is known as Adam22. They met after she had sent him a direct message and he asked her out on a date. There have been some shady reports about him being involved in credit card fraud whilst at college. and at a later stage later he was accused of being a rapist, which Adam denied.
Lena and Adam have been together in an open relationship since 25 October 2016. During this period, Lena lived with, and has claimed to be dating her friend, Emily Rinaudo, who has appeared on some of Lena's videos. She is also friends with Karlee Grey and has no qualms in admitting to being attracted to certain women. Lena has also collaborated with Taylor White, who joined Lena and Adam in a threesome sex video.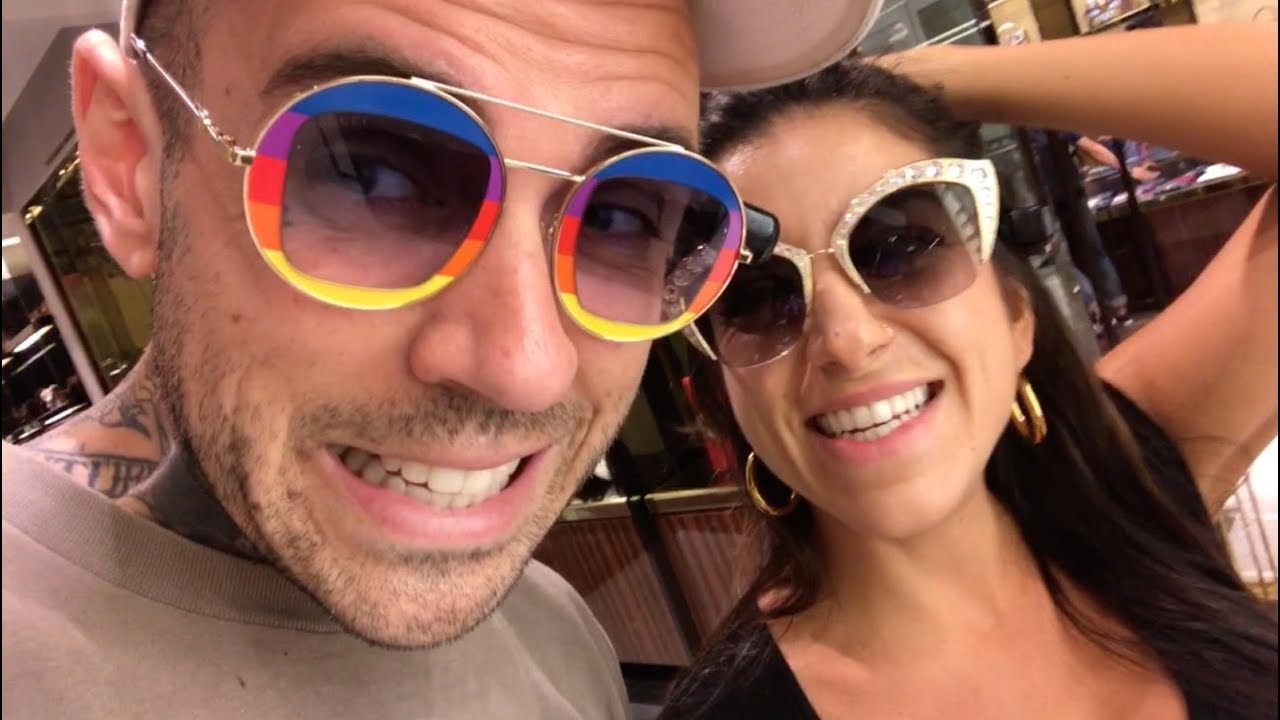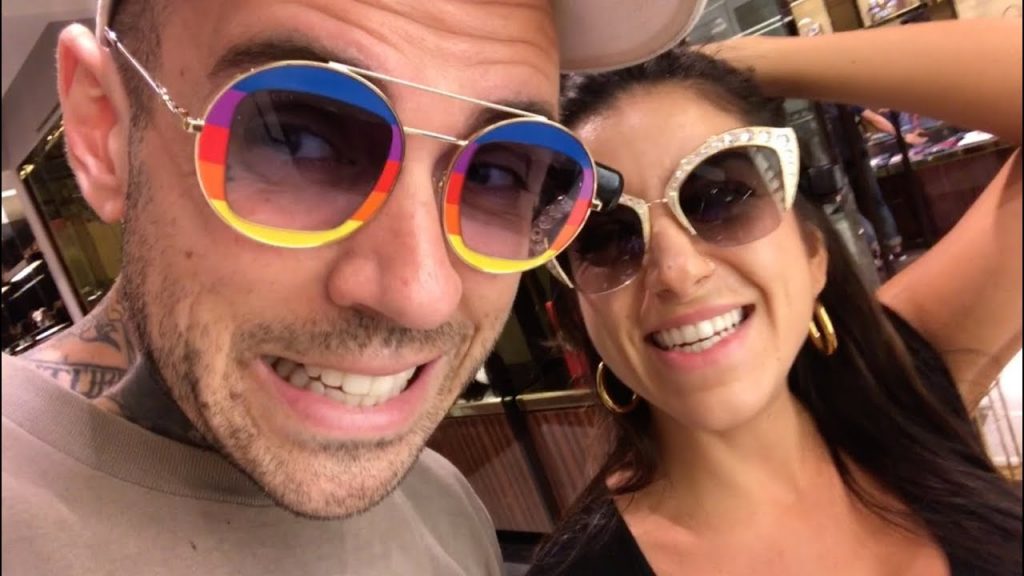 The turning point to Lena the Plug's fame
Lena started her YouTube channel in August 2016 with the tagline of 'Come for the booty, stay for my irresistible charm'. In January 2017 she announced to her subscribers and followers – which at that stage numbered some 37,000 – that when she reached the target of one million subscribers, she would release a sex tape featuring a threesome of herself, her boyfriend Adam and girlfriend, Emily. At the same time, Adam Grandmaison did the same through his YouTube channel. The couple achieved their goal within a short period of time, and this rocketed them both to fame with the video titled "$EXTAPE AT 1 MILL", which has received more than 10 million views to date.
At that stage Lena claimed that she had no interest in becoming a porn star, but said, 'A sex tape with someone that I'm seeing and totally comfortable having sex with – that sounds cool to me'. As time has gone on, according to feedback on her social media sites, it seems her photos and videos have become more racy and raunchy. Presently Lena also has 8,782 followers on Twitter, where her profile is under her real name, @lenanersesian, and her tagline is 'inspirational figure, hot mess, pro thot'. By the way, 'thot' in urban language is short for 'that ho over there' and generally signifies a promiscuous woman.
In this line of business, Lena has certainly attracted a lot of criticism, to which her answer is, 'I used to be someone who followed all the rules and did everything I was "supposed" to do. I wasn't happy. The way I make money now isn't exactly something I'm passionate about, but it does give me the time and financial freedom to do things that I am passionate about, and enjoy spending my time doing.'
Lena's weight loss, height and exercise routine
Lena has brown hair, brown eyes and a voluptuous figure. She grew up with issues regarding her weight, and feels like she's always wanted to be very skinny and has being dieting since the age of eight. At one stage she became obsessed with her weight, which resulted in her becoming bulimic. In 2012 she accepted that she was bigger than some, and came to terms with her figure, realizing that she's never going to be Kate Moss-skinny and her main goal now is to be super fit and firm.
Lena has had two boob jobs; after the first in December 2016 she lost about 20 lbs over time, so her breasts also shrank and she felt she could do with a bigger pair – after all, in her line of business they are valuable assets. So in August 2016 she went under the knife again claiming that she would probably be going for an implant size 400cc to 500cc.
Lena is 5ft 2in (1.6m) tall and weighs in at 55kg (121lbs). She maintains that her weight no longer concerns her and she no longer weighs herself, as she is more interested in losing body fat, gaining muscle, working out and eating right. She doesn't eat sugar and carbs, has a light 1200 to 1500 calorie diet daily consisting of mostly vegetables with some meat protein or eggs, doesn't eat starch like potatoes, and tries not to eat after 6pm. She is allergic to dairy, gluten and soy, so her diet is quite limited, but she likes to keep it simple.
Lena trains five days a week with a trainer, focusing on different muscle groups on different days, and does some cardio on her own on weekends. Apart from her growing popularity as a sex icon, she has become quite an inspiration, particularly to many bigger women who struggle with weight issues. Lena affirms that consistency is the key, and if one suffers a setback in diet or training, it's best to forgive oneself and continue – not give up.
What is Lena the Plug's net worth?
Although this notoriously bad girl is quite candid about her sexual and personal life, she has not leaked any information officially about her financial worth. Not only does she earn very decent bucks through her social media channels, but she also sells branded merchandise on her website ranging from scrunchies to stickers and posters, T-shirts and hoodies to prayer candles – all emblazoned with pictures of her, and often of her and boyfriend Adam in suggestive poses. According to Socialblade, with a monthly growth rate averaging 17,000 subscribers, Lena earns up to $174,000 annually from her YouTube channel alone, and sources estimate that her net worth in late 2018 is close to $2 million. Now who says that sex doesn't sell?