Austin Mcbroom Wiki Bio, age, net worth, dating, girlfriend, brothers, family
• Austin McBroom is a YouTube personality with over 15 million subscribers and 2.3 billion views.
• He initially wanted to become a professional basketball player but was undrafted.
• He is engaged to Catherine Paiz, who is an actress, model, and television host.
• Austin's net worth is estimated at $3.5 million and Catherine's at $500,000.
• The couple have two daughters, Elle Lively and Alaïa Marie.
Who is Austin McBroom?
Austin wanted to become a professional basketball player, but despite good numbers in college, he was undrafted by any NBA team. Since then, he has started a YouTube channel, through which he garnered his popularity, and now has more than 15 million subscribers and has attracted over 2.3 billion views to his official YouTube channel.
So, do you want to find out more about Austin McBroom, from his childhood to most recent career endeavors, and his personal life as well? If yes, then stay with us for a while as we bring you closer to his prominent YouTube personality.
Austin McBroom Wiki: Age, Childhood, and Education
Austin McBroom was born on the 5th May 1992 in Los Angeles, California USA, where he spent his childhood. He went to Campbell Hall School and excelled in sports, particularly basketball and football, though baseball was also no stranger to him. In his last year of high school, Austin was named into the All-State team in basketball and football as well; he matriculated in 2011.
He initially enrolled at Central Michigan University, but after only a year transferred to Saint Louis University, and later graduated from Eastern Washington University. Throughout his university years, Austin played basketball and compiled great numbers, including a team high 21 points and 3.7 assists per game at the East Washington University, but this wasn't good enough to get selected in the 2016 NBA Draft.
Career Beginnings
Although he aspired to become a professional basketball player, he just couldn't get his chance, so sought success elsewhere. In 2016, he started the YouTube channel The Ace Family, with his fiancée Catherine Paiz. The two started by uploading videos that follow their daily lives as a couple, and their personal endeavors. Gradually they switched to prank videos, which only increased their popularity, subscribers and views expanding exponentially. Some of their most popular videos include "THE BEST PROPOSAL OF ALL TIME!!! (JUMPING OUT OF A PLANE)", which now has more than 27.5 million views, then "The Best Prank Of All Time!!!", which has over 22.5 million views, and the music video for the song that both Austin and Catherine sing, entitled "THE ACE FAMILY – YOU'RE MY ACE", which has been viewed over 20 million times.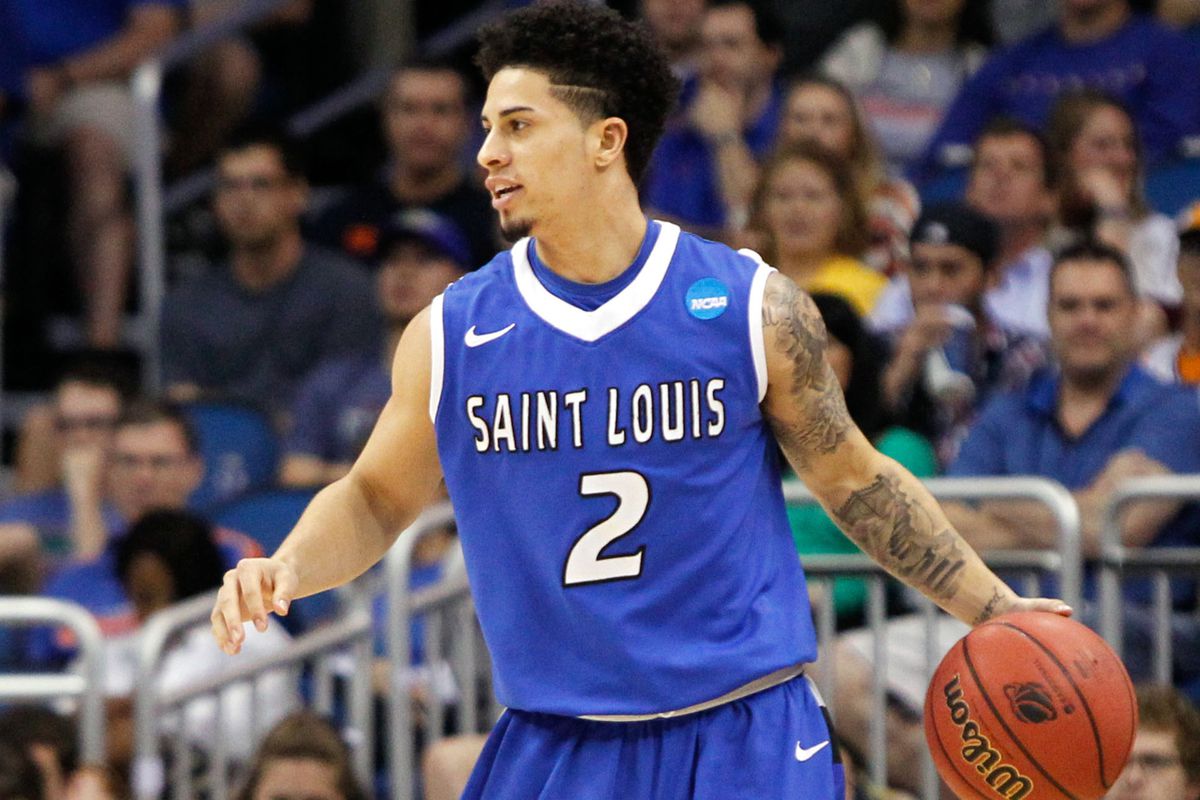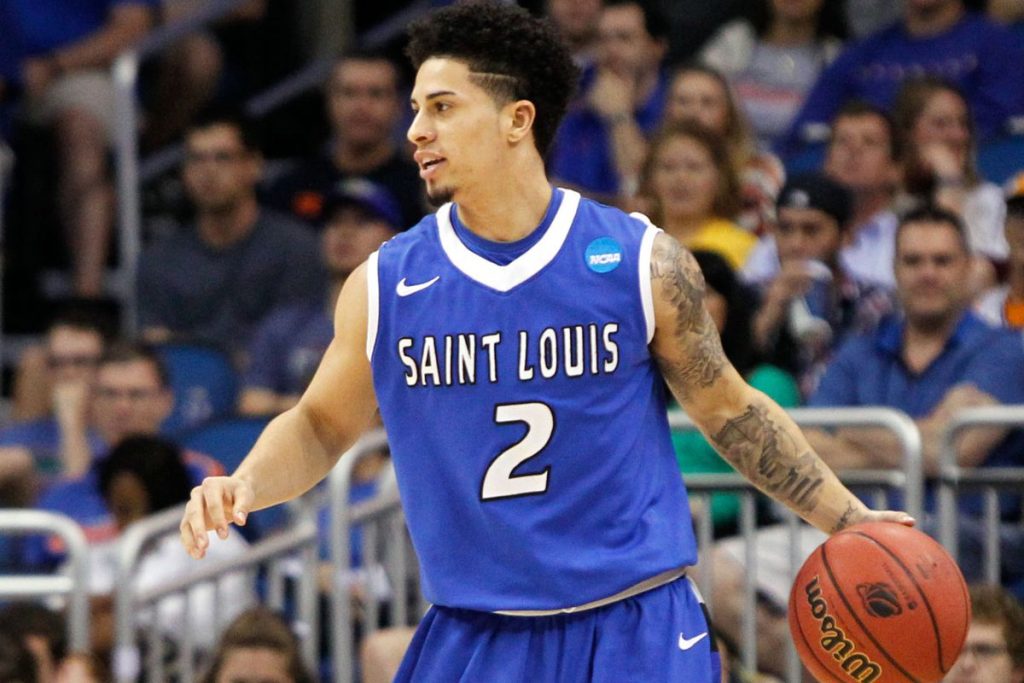 Austin McBroom Personal Life, Marriage, Dating, Children
It is a well-known fact that Austin is in a relationship with Catherine Paiz – the couple is engaged but haven't yet set the date for their wedding. The two met in 2015 and soon after began a romantic relationship, and have welcomed two daughters, Elle Lively and Alaïa Marie.
Austin McBroom Internet Fame
It is not just YouTube on which Austin has millions of fans; he is also popular on social media platforms, especially Instagram and Twitter, though he can also be found on Facebook. His official Instagram page has over five million followers, with whom he has shared the recent events in regards to his family, such as the birth of his second daughter, among many other posts. He is also popular on Twitter, on which he has almost 1.5 million followers. Furthermore, you can find Austin on Facebook, on the official Ace Family page, which has 450,000 fans. So, if you aren't already a fan of this prominent YouTube personality and social media star, then this is a perfect opportunity for you to become one – just skip over to his official pages.
Austin McBroom Net Worth
Since launching his YouTube career, Austin has become successful enough to contributed significantly to his wealth. So, have you ever wondered how rich Austin McBroom is, as of early 2019? According to authoritative sources, it has been estimated that McBroom's net worth is as high as $3.5 million, which is quite impressive, don't you think?
Austin McBroom Fiancee, Catherine Paiz
Now that we have covered all there is about Austin, let's share some information about his fiancé, Catherine Paiz. Although she is best known as a part of the Ace Family, Catherine is a star in her own right. She is an actress, model, and television host, who came to prominence as Victoria in the drama film "Monday Nights at Seven" (2016), and also for completing a campaign for Azzelia Swimsuit line, among other endeavors.
Catherine Paiz was born on the 24th August 1990, in Montreal, Quebec Canada, and is of Panamanian ancestry; she hasn't disclosed much about her childhood, only saying that she was raised by her fathe, along with two younger brothers, Ryan and Josh, and a younger sister whose name she hasn't revealed. She spent the majority of her childhood in Miami, Florida before the whole family moved to Los Angeles, California, where she graduated from St. Louis College. During her university years, Catherine was involved in various sports, including basketball.
One the of the greatest days of my life… pic.twitter.com/qOw195uSnB

— Austin McBroom (@AustinMcbroom) July 4, 2018
Career and Rise to Prominence
At just 16 years of age, Catherine launched her career, and debuted as a Victoria's Secret model, then became a part if the Azzelia Swimwear campaign in 2013. She has since launched an acting career and become quite popular, with roles in such films as "Monday Nights at Seven" (2016), and "You Can't Have It" in 2017. She has also profited from her Instagram popularity, since she has over 6.8 million followers and has used her popularity to promote her modeling career, in which she's collaborated with a number of clothing brands.
Catherine Paiz Net Worth
In addition to her successful career as a model and actress, Catherine has also benefited from YouTube with her fiancé Austin McBroom. So, have you ever wondered how rich Catherine Paiz is, as of early 2019? According to authoritative sources, it has been estimated that Paiz' net worth is as high as $500,000, which would seem sure to raise assuming the successful continuation of her multi-faceted career.