Chris Brown's ex-girlfriend, actress Karrueche Tran's Bio: "Claws", Net Worth, Tattoos, Boyfriend, Dating, Family, Weight
• Karrueche Tran is an actress and model known for her roles in The Bay and Claws
• She was born in Los Angeles in 1988 and attended Pierce College, obtaining a Bachelor's degree in Graphic Design in 2008
• She started her career as a personal shopper and celebrity stylist and rose to prominence due to her relationship with Chris Brown
• As of 2018, her net worth is estimated at almost $1 million
• She is active on social media, having over 8 million followers on Instagram, 860,000 followers on Twitter, and 740,000 fans on Facebook.
Who is Karrueche Tran?
Chris Brown has had quite a history of dating; first with Rihanna and then with Karrueche. Both ended with restraining orders, but we will speak of that a bit later. So, who is Karrueche Tran? Karrueche was born on the 17th May 1988, in Los Angeles, California, and is an actress, best known for her portrayals of Vivian Johnson in the web series "The Bay", and as Virginia Loc in the TV series "Claws", among other accomplishments. She is currently signed to Paradigm Talent Agency, and Wilhelmina Models. Do you want to read more about Karrueche, from her early life to most recent career and personal endeavors? If yes, then stay tuned as most interesting details about this prominent model and actress will follow.
Karrueche Tran Bio: Early Life, Parents, Siblings, and Education
The daughter of Cindy Adamson, a Vietnamese, and a Jamaican father, DeVon Minters, she grew up in Los Angeles with her brother, Raymond Adamson. She went to Fairfax High School, however, she transferred to Birmingham High School from which she matriculated in 2006, and then enrolled at Pierce College, from which she obtained a Bachelor's degree in Graphic Design in 2008.
Career Beginnings
Before she became a successful model and actress, Karrueche started her career as a personal shopper, working at Nordstrom, located at the Westfield Topanga Mall in Canoga Park, helping customers buy clothes that suit them best. From 2009 to 2012 Karrueche held this position, and then became a celebrity stylist in Hollywood. From then on her life started changing, first due to her relationship with Chris Brown, and then because of her numerous deals with brands, and appearances in magazines.
Rise to Prominence
Thanks to her relationship with Brown, Karrueche's name started appearing in magazines, while she also struck a deal with Lady Crooks, and launched her own clothing line named "The Kill". Karrueche continued her modeling career but also managed to prove her acting talents to casting directors, and in 2010 she made her acting debut as Vivian Johnson in the series "The Bay", which lasted from 2010 to 2017, launching Karrueche to prominence. She featured in 44 episodes of the Emmy Award-winning series and alongside Kristos Andrews, Mary Beth Evans and Derrel Whitt, she won three Daytime Emmy Awards. Furthermore, during this time, she accomplishment more, both as a model and actress. In 2014 she had her place in volume one of the photography book "Love West Coast Girls" by celebrity photographer Mike Miller, then in 2015 signed a contract with Wilhelmina Model LA, and was also featured in the Spring/Summer Lookbook for French-based athletic brand Le Coq Sportif. Karrueche starred in the comedy film "A Weekend with the Family" in 2016, and the same year also starred next to Brian White in the thriller film "Only for One Night".
Further Success
Following her departure from "The Bay" in 2017, it didn't take long for Karrueche to find a new long-term engagement, as she was chosen for the part of Virginia Loc in the TV comedy crime-drama series "Claws", which airs on TNT. She also co-starred in the drama film "The Honor List" in 2018, with Meghan Rienks and Sasha Pieterse, and as of late 2018 is working on the films "Never Heard", and "Embattled".
Karrueche Tran Net Worth
Do you know how rich is Karrueche Tran? She struggled at the beginnings of her career, but has eventually managed to succeed. Since her acting debut, Karrueche has won a number of awards and secured several roles that have only helped her increase her wealth. She has also been a successful model, which also contributed to her wealth. So, let's look just how rich has her success has made her. As of late 2018, Karrueche Tran's net worth is estimated almost $1 million, which is still pretty amazing, considering that her career started only in 2010. Undoubtedly, her wealth will become higher in the upcoming years assuming that she successfully continues her career.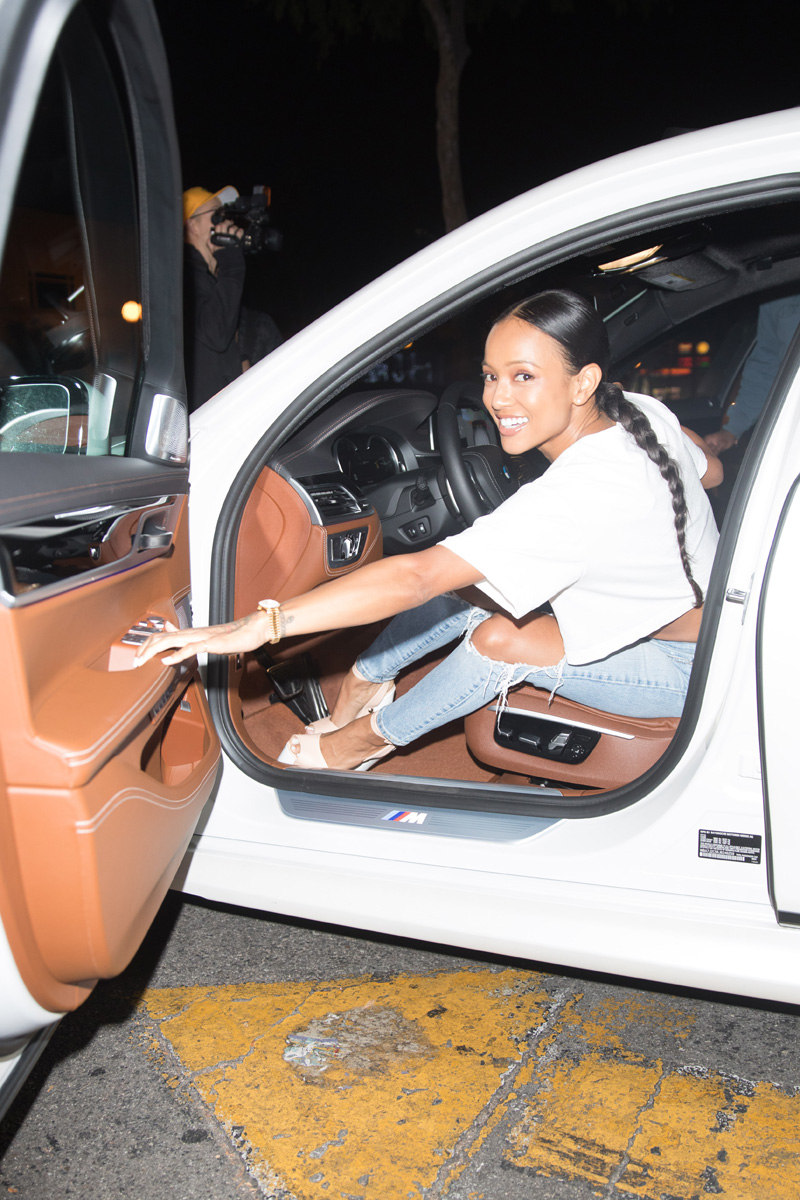 Karrueche Tran Personal Life, Relationship with Chris Brown, Dating, Boyfriend
Karrueche became publicly known when her relationship with Chris Brown was made official; the couple started dating in 2010, but broke up the next year, when Chris and Rihanna got back together. However, Karrueche and Brown reconciled in 2014, but broke up again in 2015 when it was revealed that Brown has a daughter with Nia Guzman. Since then, Karrueche filed a restraining order against the popular singer, stating that Chris Brown threatened to kill her.
Karrueche has continued with her life, and is now in a romantic relationship with American Football player Victor Cruz.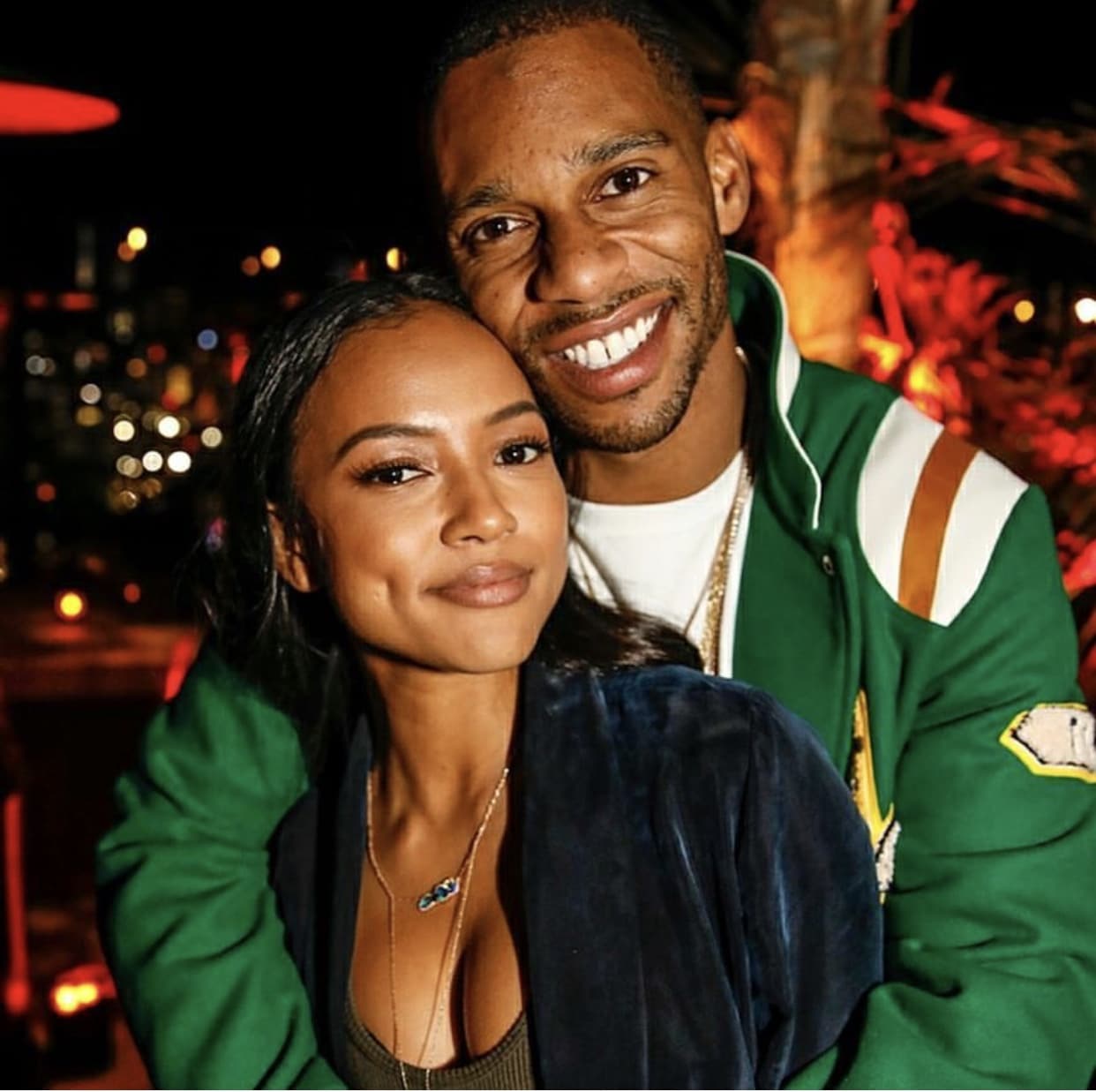 Karrueche Tran Height, Weight, Body Measurements, and Tattoos
Do you know how tall Karrueche is, and how much she weighs? Well, Karrueche stands at 5ft 1ins, which is equal to 1.55m, while she weighs approximately 115lbs or 52kgs. She has become known for her tattoos as well, including the colorful Chinese dragon on her left hand, and a charm bracelet on her left wrist. Furthermore, she has writing on her ribcage that reads "A beautiful life does not just happen, it is built daily by prayer, humility, sacrifice, and love. May that beautiful life be yours always", and she has a zipper tattooed alongside the back of her right leg.
Oh hey pic.twitter.com/PT6kVOkcoM

— Karrueche Tran (@karrueche) May 14, 2017
Karrueche Tran Internet Popularity
Over the years, Karrueche has become immensely popular on social media platforms, especially Instagram and Twitter, though she is also no stranger to Facebook. Her official Instagram page has over eight million followers, who have enjoyed Tran's pictures from various sets and events, including Planned Parenthood Awards, among others. You can find Karrueche on Twitter as well, on which she has over 860,000 followers, and has used this social media network to promote her recent endeavors, including collaboration with ColourPopCo to launch Brown Sugar Collection line. Karrueche is also active on Facebook, on which she has over 740,000 fans.
So, if you haven't already become a fan of this prominent actress and model then this is a perfect opportunity for you, just skip over to her official pages.