Bonner Bolton Wiki Bio, dating Sharna Burgess, net worth, brothers, gay
• Bonner Bolton is a 31 year-old professional bull rider and fashion model from Odessa, Texas.
• He won the 2007 World Championship Bull Riding competition and appeared on the 24th season of 'Dancing with the Stars'.
• His father was a professional rodeo cowboy and Bonner started competing on the Championship Bull Riding tour in 200•
• He suffered a career-ending injury in 2016 and transitioned to a modeling career.
• Bonner is 5ft 10ins tall, weighs around 174lbs and has dark brown hair and hazel gray eyes.
Who is Bonner Bolton?
Bonner Bolton was born on the 1st June 1987 in Odessa, Texas USA, and is now a 31 year-old professional bull rider, and a fashion model. He is famous for winning the 2007 World Championship Bull Riding competition and for his appearance in the 24th season of the show "Dancing with the Stars" in 2017. His career has been active since 2007.
Bonner Bolton Bio: Early Life, Family and Education
Bonner Bolton was raised by his father Toya Bolton and his mother Sally Bolton, and comes from a big family with two brothers named Bridger and Brody as well as two sisters named Bliss and Brylee. Bonner and his siblings grew up on a ranch, located between their hometown of Odessa and Gardendale, Texas, and comes from a family of cowboys and farm workers. His father Toya was actually a professional rodeo cowboy for more than 15 years and won the George Paul Memorial in 1991. Bonner showed an interest in bull riding at a very young age, and his father was happy to pass on his knowledge to his son. Bonner and his brother Brody trained with their father to become professional bull riders, however, Brody decided to become a saddle bronc rider instead. Thanks to his dedicated work and his father's mentorship, Bonner joined the junior rodeo when he was only 10 years old. In addition, he learned to train horses on the family ranch. After matriculating from high school, he got several bull riding scholarships, and continued his education at Odessa College and Texas Tech University.
Career Beginnings
From starting bull riding at a very young age, his professional career spanned 14 years. He started competing on the Championship Bull Riding tour in 2005, and just two years later he managed to win the Findlay Toyota World Championship Bull Riding title at the South Point Hotel and Casino in Las Vegas, Nevada. At the competition, he was one on only three riders who managed to cover all their bulls during the finals. Bonner scored very high scores on all three of his bulls, named The Air Up There, Black Mamba and Rafter Jack, and won the title as well as $54,100 prize, an amount higher than that of any other rider for that season. Bonner was only 20 years old at the time, and has been regarded as a young star of bull riding ever since. From 2007 through 2011 he qualified for the Championship Bull Riding finals four more times.
Other Wins and Injuries
Bonner won his next championship title in 2013. Again he rode all three of his bulls and scored the highest combined score to win the title as well as a monetary prize. Two years later he participated in the Velocity Tour event held at the Yakima Valley Sundome in Yakima Washington, and again garnered the best combined score during the final round to win the 2015 Velocity Tour Championship title. Later that year Bolton competed at the Fresno, California Invitational, and finished fourth, and was injured for the first time in his professional career, but managed to bounce back and compete again at the end of 2015.
His first competition after the injury was the Cooper Tires Take the Money and Ride held at the Tucson Convention Center in Tucson, Arizona, and though straight after his injury, Bolton had a great performance and qualified for the PBR World Finals, held at the Thomas and Mack Center in Las Vegas, Nevada, and finished fourth, and so was placed in 35th spot in the world standings. Unfortunately, in January 2016 Bonner suffered a serious injury while competing at the Chicago Invitational tournament at the Allstate Arena, actually when dismounting the bull after finishing the ride, falling on his head and breaking his C-2 vertebra. After the emergency operation, doctors inserted a metal brace and he was forced to wear a neck collar and remain still for some time. Even though the initial prognosis was that he could return to bull riding within four to six months, his doctor told him that the metal brace was too close to his main artery and that any kind of similar injury could completely paralyze or even kill him. At the age of 28, Bonner was forced to end his bull riding career.
Fashion Modeling and "Dancing with the Stars"
Even though he was faced with a career-ending injury, it did not take long for Bonner to find a new calling in his life. In 2015, prior to Bonner's injury, the photographer Cass Bird took photos of the bull riders during the world championship. In the following year, IMG Models agency noticed Bonner and offered him a global modeling contract., which he accepted and signed a deal. Since then, he has found massive success as a model; he has posed for 'Br4ss' underwear, 'Saks Fifth Avenue', 'Boot Barn's County Chic' and many others, and in addition, he was featured in Cosmopolitan's "The Cosmo Guy" feature and "The New American Jean" collection. Besides modeling, Bolton came under the limelight when he was revealed to be one of the celebrity participants in "Dancing with the Stars"; partnered with professional dancer Sharna Burgess, the two finished in fifth spot.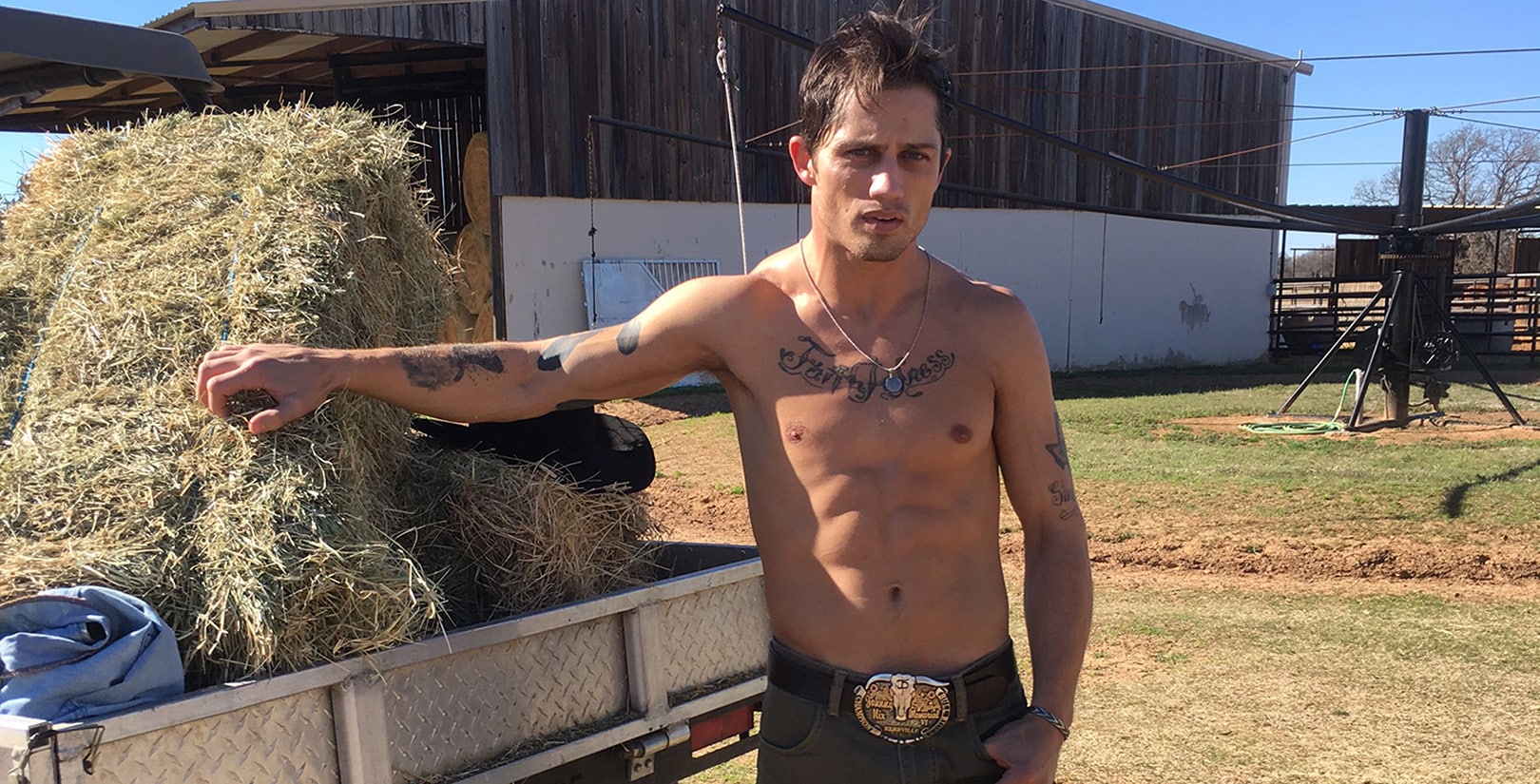 Personal Life
Regarding his personal life, Bonner is currently single. Throughout the 24th season he was rumored to be to dating his dancing partner Sharna Burgess, and although there was some obvious chemistry between the two, in multiple interviews.they both denied that they were in a relationship. In addition, there were also rumors regarding his feelings towards another "Dancing with the Star" competitor, singer Normani Kordei, although these rumors were never confirmed. On the other hand, fans have speculated that Bonner might be gay or bisexual because of a leaked selfie video from his phone. However, Bonner didn't comment on these rumors, and they remain unconfirmed. Bonner currently resides in Dallas, Texas.
Net Worth
Authoritative sources have estimated that Bonner Bolton has a net worth of around $500,000, as of early 2019, acquired thanks to his professional bull riding career, his modeling work and appearance on the popular show "Dancing with the Stars".
Social Media
Bonner Bolton owns a Twitter account, on which he is followed by nearly 20,000 people. He has an Instagram page with nearly 130,000 followers as well. Fans can also find him on Facebook.
Appearance and Physical Characteristics
Speaking about his appearance, Bonner is considered to be extremely handsome and muscular. He is 5ft 10ins (1.80m) tall and weighs around 174lbs (79kgs). He has short dark brown hair and hazel gray eyes.