Brianna Brown Wiki Bio, Net Worth, Married, Husband, Children, Family
• Brianna Brown is an American producer and actress most known for roles in "Devious Maids" and "General Hospital".
• She grew up in Apple Valley, Minnesota and went to St. Olaf College.
• She has been nominated for many awards, including the PRISM Award and Indie Series Award.
• She married Richie Keen in 2017, who is a film director, and they have a son named Charlie.
• Brianna's net worth is estimated to be over $1 million.
Who is Brianna Brown?
Brianna Brown is an American producer and actress, who is best known for roles such Taylor Stappord in "Devious Maids", a Lifetime series, as well as Lisa Niles in the ABC soap "General Hospital".
Brianna Brown Age, Early Life, Family, and Education Background
Born Brianna Lynn Brown on 2 October 1979 in Saint Paul, Minnesota, USA. Brianna will turn 40 years old this year. She grew up in Apple Valley alongside her four siblings Ivy, Keely, Asher, and Tucker, raised by parents Kathy Brown and Thomas J. Brown III. – Brianna's mother owned a successful beauty parlor there. Regarding her education, Brianna started acting while still in elementary school, and also in various local productions.
Once while in high school, Brianna starred in a musical. Later, she joined St. Olaf College where she excelled in her studies, then when she reached 19 years of age, Brianna relocated to Los Angeles to further her studies. When Brianna looks back to how far she has come, she cannot forget how she used to be loud and loved performing without any fear as a child. However, once she hit puberty, Brianna became very self-conscious and shy which would make her very nervous, something she had to conquer before appearing on screens.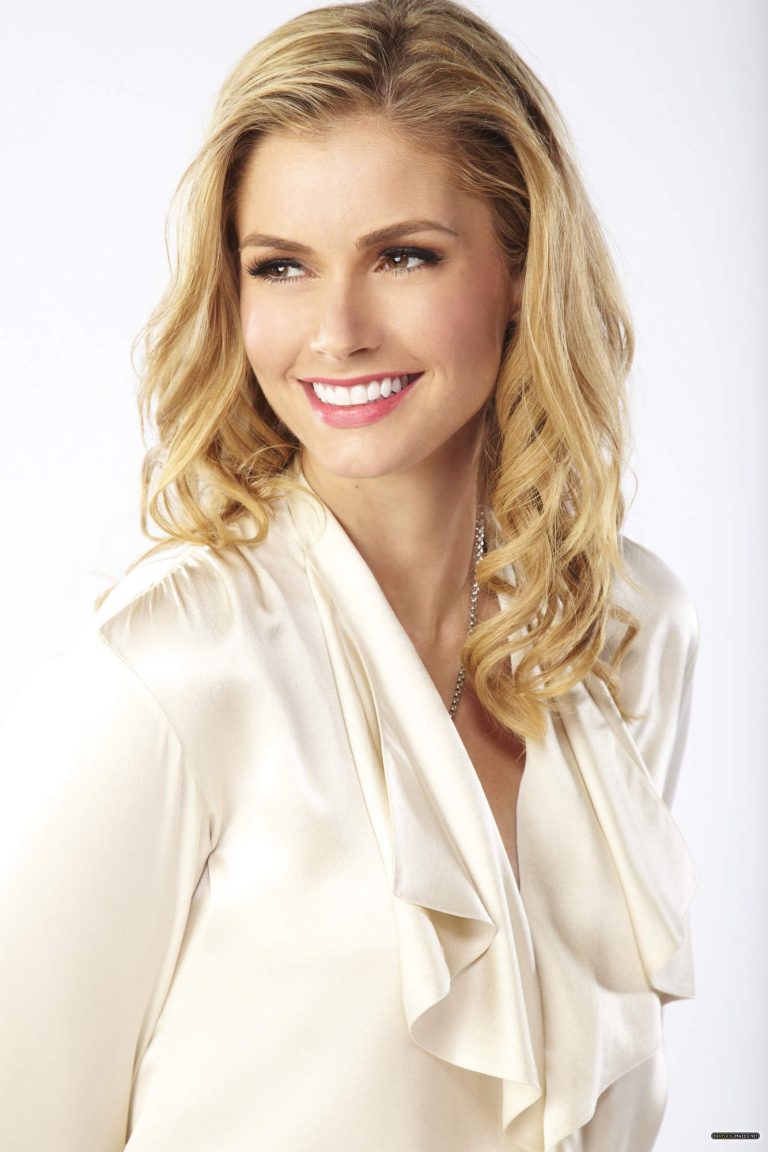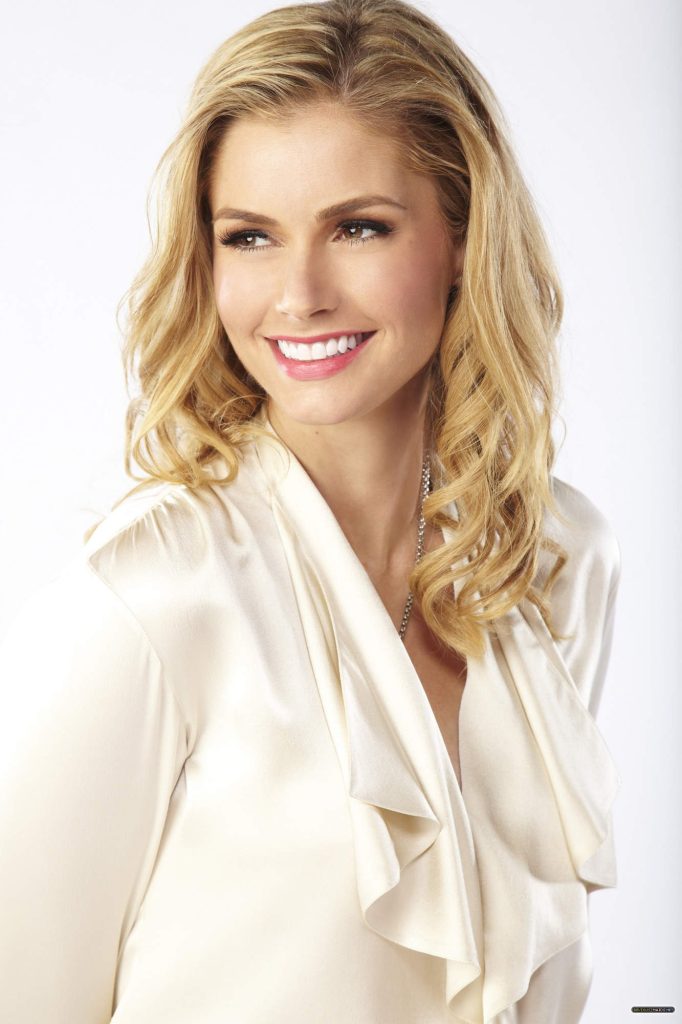 Brianna Brown Professional Career
Brianna began as a singer but then decided to switch to acting, a decision influenced by her teacher who talked her into going for a school musical. She made her debut on screen in 1999 in an episode of "Freaks and Greeks", an NBC series in which she played the role of a cheerleader. Her next appearance was in "Special Unit 2" playing Candy in 2001, and that same year, Brianna got her first film role in "The Animal", which was followed by another role as Shawna in "Hollywood Homicide", in 2003.
Between 2002 and 2005, Brianna appeared in various television series too, such as "CSI: Miami", "Lost at Home", "Off Centre", "Entourage", and "Joey". She was back at it in 2006, this time appearing in the horror film "Night of the Living Dead", and the next year she was cast in another horror film – "Timber Falls". However, to date, Brianna Brown's most recognized supporting roles include "Knocked Up" and "The 40-Year-Old Virgin", both of which are comedies.
Brianna is most recognized for her role in the Showtime series "Homeland" in which she played Dr. Lisa Niles, the love-to-hate villain alongside Claire Danes, as well as the award-winning ABC series "General Hospital" and "Devious Maids". Brianna also reprised Claudia Blaisdel in "Dynasty".
She has been very successful in her career, which has led to nominations for many awards including Indie Series Award for "Adults Only" under the category of "Best Supporting Actress in a Comedy", Toronto COMMFest, and "Best Actress by Edgemar Film Festival". She also bagged the Best Actress award in Long Island International Film Expo, for her role in "The Encounter".
In 2013, Brianna was named among the best villains in the 50-year history of "General Hospital" by Soap Opera Digest, Soaps in Depth, and People's Special Edition "50th Anniversary of General Hospital", and in 2015 her role in "Graceland" was nominated for a PRISM Award, in recognition of her very accurate depiction of substance abuse. The following year, she was nominated for Best Lead Actress by Indie Series Award for her "Eastsiders" film role. Her next roles were "The Lost Tribe", "Love's Abiding Joy", and "National Lampoon's Adam and Eve".
Brown made appearances in series such as "Private Practice", "Body of Proof", "Dating Rules from My Future Self", "True Blood", and "Awake". Her latest roles include Jen in the movie "Screwed", and Claudia Blaisdel in "Dynasty". In "Criminal Minds", Brianna played the role of a serial killer as well as a professional call-girl named Megan Kane – she had the pleasure of appearing in the "Pleasure Is My Business" episode in season four.
Brianna Brown Personal Life, Marriage, Husband, and Children
Talking about her personal life, Brianna married Richie Keen, a film director on 21 May 2017 in a lavish wedding that took place near Santa Barbara. The following year, the couple announced that they were expecting their first child, and in July welcomed their son into this world, naming him Charlie Zane Keen. Brianna took to social media and wrote 'Today I am officially a mommy!' They In an interview, Brianna stated that they were overjoyed to welcome their child into their family and that they were very thankful to everyone who assisted them through the entire birth experience. They also stated that they were looking forward to great adventures the next chapter of their lives had in store for them.
When Brianna is not on set, you are likely to find her in the Green Goddess Investment Club, which she co-founded; it teaches women how they can invest their money in stock trading while also remaining socially conscious. Brianna also founded the "New Hollywood Women Goal Group", a women group who are in the entertainment industry working together to attain personal, individual as well as professional goals. The group's main intention is to build an environment where women lift each other up instead of competing. This saw her get nominated for "Women Making a Difference" in 2011 by a Los Angeles Journal.
Brianna also loves reading and practicing yoga during her free time. She also loves stage acting and confesses that she misses musical theater and interacting with the audience. Brianna also loves being able to dance, sing, and be able to express her emotions while building friendships while on a theater piece.
Last year while in Minnesota my hubby and I cooked up a storm, wore horrible Xmas outfits and took ridiculous photos with my besties. Looking forward to creating some fun and funny holiday traditions for 2019! pic.twitter.com/rxuH44jYoc

— Brianna Brown Keen (@BrownBrianna) December 12, 2018
Brianna Brown Net Worth
Brianna Brown's net worth was estimated to be over $1 million while her annual income stood at $120,000. However, Brianna is continually involved in various projects, and thus her net worth is bound to increase at least steadily.