Who has Penélope Cruz dated? Boyfriends, Dating History
Penélope Cruz has always been a well-deserved role model for young Spanish women who want to enter the entertainment industry, as her personal life has never included any dirty controversy, and she gained her success with her own talent and numerous efforts landing the roles which brought her worldwide fame. Despite her multiple affairs in the past, Penélope has apparently been happily married to the actor Javier Bardem since July 2010. However, let's take a look at the retrospective of her relationships.
Penélope Cruz early life and the start of acting career
Born on 28 April 1974, Penélope Cruz Sánchez is the eldest daughter of Encarna Sánchez and late Eduardo Cruz. Her mother worked as a personal manager and hairdresser, while her father held the position of a car mechanic and retailer in a small firm in the town of Alcobendas, near Madrid, Spain.
Penélope enjoyed acting from her very early years, remembering playing with her childhood friends and pretending to be someone else, portraying the character she chose for that day. She also studied classical ballet at Spain's National Conservatory for more than nine years, and took theatre lessons at Cristina Rota's school. Having the same passion for the movies as her father had, Penélope started looking for an agent when she was 12, but was rejected many times as too young. When she turned 15, she won a casting over 300 girls and was discovered by Katrina Bayonas, who is still working as Cruz's agent, managing her career. Penélope shares that her parents have always been very supportive and protective while she was finding her way to her future career, and that they gave her a lot of freedom in what she wanted to do.
In 1989, when Penélope was 15 years old, she landed a role in the music video "La Fuerza del Destino" by Mecano, and  it was then that she met the singer Nacho Cano for the first time.
Born Ignacio Cano Andrés on 26 February 1963, the Madrid native charmed the young girl at once, but she was too young for them to officially start dating. Their actual relationship started a couple of years later in 1991, when Penélope was 17. Penélope kept on filming in Nacho's music band's videos, including his single "El patio", and around that time landed a role in her first film "Jamón, Jamón" in 1992, then appeared in some episodes of "Belle Epoque" and "Framed" mini-series. That year Penélope and Nacho travelled to New York, where the Mecano frontman recorded his album "A World Split By The Same God", which was considered to be his best concept album, as it was written after Nacho worked with Hans Zimmer, who was also one of the most influential composers in Europe. In 1994, the now couple moved to London, however, Penélope went on filming in Spanish movies, such as "Todo es Mentira", "Entre Rojas" and "Brujas".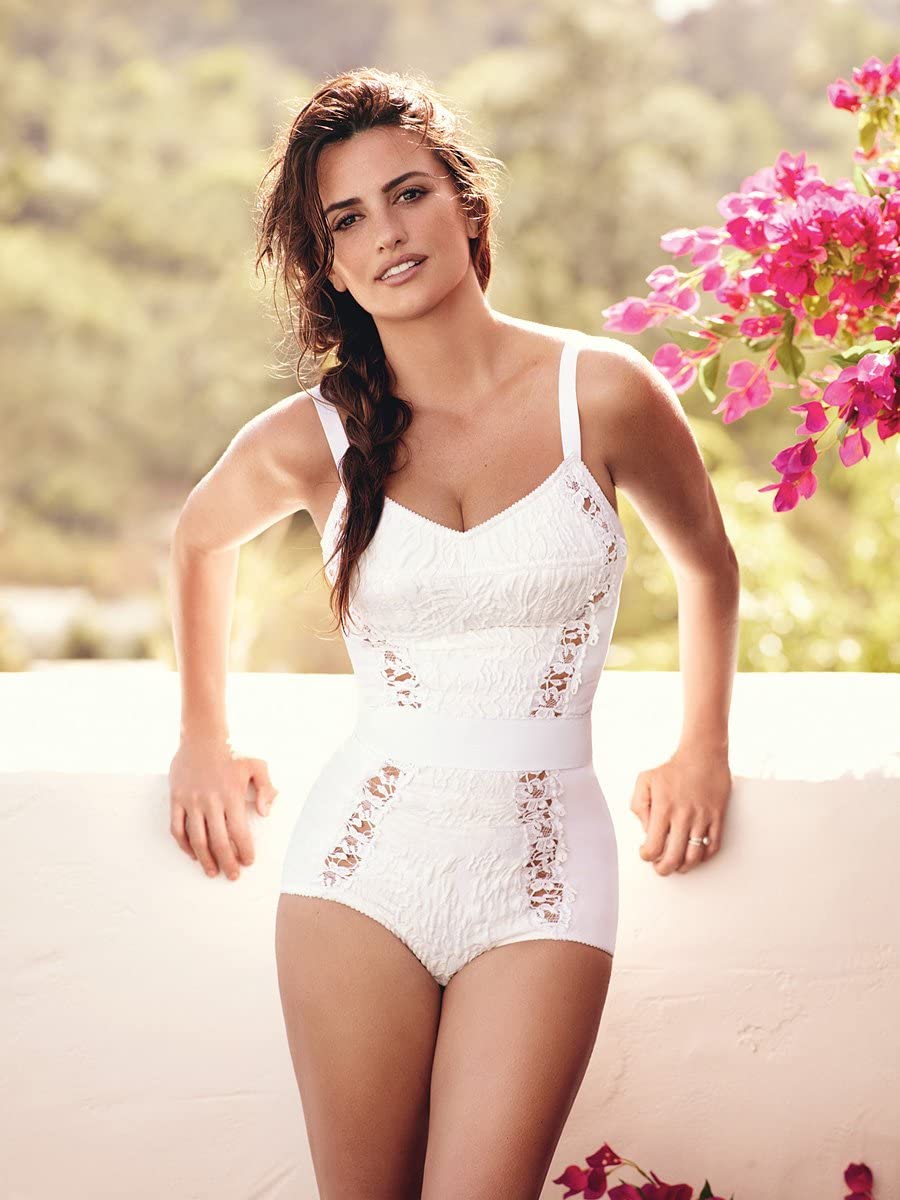 Breaking up
Penélope and Nacho dated for more than seven years, only separating in 1998, but even after splitting, they remained friends, and Penélope supported Nacho when he started his solo career, attending his live shows and promoting his albums. When Nacho composed the music for the Spanish Royal Wedding in 2004, Penélope attended the ceremony itself, and also congratulated Nacho on his success; they were spotted chatting and laughing.
Penélope Cruz and Tomáš Obermaier
After a brief fling with Gigi Sarasola, a Spanish businessman, in 1998, Penélope started dating Tomáš Obermaier, who worked as an assistant director. They were together for over two years, and during their relationship, Penélope visited Tomáš when he was working on the movie "All My Loved Ones", directed by Matej Minac.
The film told the story of Nicholas Winton (portrayed by Rupert Graves), a British pilot who managed to save 669 Jewish children from then-Czechoslovakia, taking them away from the Nazis in the first year of World War II in 1939. Tomáš suggested Minac have Penélope in one of the scenes of the movie, and the director agreed, later admitting that he didn't even know who Penélope was, and how famous she already was at that moment. However, Penélope's behavior on the set was nothing like a Hollywood snob star: she communicated with other actors friendly, gave a brilliant performance even though her role was just a short scene of her turning to the train and crying, looking as it was leaving. Tereza Brodska, a Czech actress, remembers working with Cruz on the set: 'I remember some people wondering why there was a Spanish actress in the movie, but as it was what the director wanted we just got on with it. And there were no objections when she was performing, she really is a good actress'.
In 2000 Penélope and Tomáš broke up. As of 2020, he still works as an assistant director, working on music videos, commercials and international movies and series, such as "Der Prag-Krimi", "Die Diplomatin" and many others.
Right after her split from Obermaier, Penélope starred in Billy Bob Thornton's  movie "All the Pretty Horses", sharing the screen with Henry Thomas and Matt Damon. The latter was obviously interested in Cruz, as the people who worked on the set remember the chemistry between the actors. According to the plot, the characters played by Cruz and Damon fall in love, despite all the risks to their affair. Penélope portrayed Alejandra Villarreal, the daughter of an aristocrat who owns a ranch, and who hires John Grady Cole (Matt Damon) and his friend to work for him. Nevertheless, Matt and Penélope were rarely seen together after the filming was over, and the director's cut from three-hours length was reduced up two hours, making the whole crew mad. 'You can't cut 35% of the movie and expect it to be the same movie <…> It still bothers me to this day', Damon shared in and interview with Playboy in 2012.
Maybe the failure of the final version of the movie the whole cast cared so much about made the fling of Matt and Penélope fall apart. However, when invited to Oprah's show, Matt and Penélope showed that they were still fond of each other, but in a professional way: 'Matt's a very special man, he's funny and he's one of the most generous people I've met in my life. He has no defects', Penélope said.
Penélope met Tom Cruise on the set of "Vanilla Sky" in 2001. The tabloids were still savoring the details of his divorce from Nicole Kidman, to whom he was married for more than a decade and had two adopted children, Isabella Jane and Connor Antony, who stayed with Tom and were dragged into the Church of Scientology from day one of their lives. In fact, Tom's views were the reason their romance didn't last longer. Penélope was brought up as a Roman catholic, and then made a shift to Buddhism, after a long period of volunteering in Nepal and India, where she helped the homeless and even started a variety of foundations, even becoming friendly with the Dalai Lama.
https://www.instagram.com/p/BiC6IVODUeD/
After the successful "Vanilla Sky", Penélope starred in "Waking Up in Reno", with Patrick Swayze and Billy Bob Thornton, "Fanfan la Tulipe" playing opposite Vincent Perez, and "Gothika", also starring Robert Downey Jr. and Halle Berry. She was focused on her blossoming Hollywood career, and felt less and less patience for all the things related to Scientology Cruise kept on promoting to her day by day. In 2004 Tom and Penélope separated, making Cruise's auditor in the Church of Scientology breathe a sigh of relief, as according to former Scientologist Marty Rathbun, he had to spend around 50 percent of his working time keeping his eye on Tom and Penélope, so he stayed in the camp.
In June 2005 Penélope came to New York to shoot for an ad campaign of the new clothing line "Sean John", designed and produced by Sean "P.Diddy" Combs. A lot of shots were taken by Peter Lindbergh with Combs and Cruz hugging, posing together, so not everybody understood if it was just for the ad campaign, or were they really flirting with each other. Paparazzi followed the couple until the shoot was over, but nothing developed from that episode: Sean and Penélope remained friends, and their romantic link was just a rumor.
Penélope Cruz landed the role of Eva Rojas in Breck Eisner's "Sahara" before Matthew McConaughey was cast for the role of Dirk Pitt. The two met on the set to portray an onscreen love story between the main characters of the story. Despite the box-office failure of the film which was internationally produced in Germany, the US, Spain and the UK, Matthew and Penélope were happy enough with the end of the story of their work on, as they  took their romance off-screen. They dated from 2005 to 2006, but then separated as they supposedly couldn't keep their romance going due to their busy working schedules. Penélope starred in "Chromophobia", which debuted at the Cannes Film Festival in 2005, and then worked alongside Salma Hayek in "Bandidas" (2006). The same year she also starred in "Volver", fully recovering from the "Sahara" movie box-office failure, as "Volver" grossed $87.2 million with only a $9.4 million budget, The film also brought Penélope more than 25 nominations and awards, including Goya Award for Best Actress, Hollywood Film Festival Award for Actress of the Year, and Cannes Film Festival Award for Best Actress.
#PenelopeCruz pic.twitter.com/lzX3CSK2Pu

— Penelope Cruz Russia (@PenelopeCruz_Ru) October 13, 2020
All those awards cheered-up Penélope after separating from McConaughey, who was also too busy to grieve over their failed relationship, working on "Two for the Money", "Failure to Launch" and "We Are Marshall".
At the end of 2006, Penélope was rumored to have had an affair with Orlando Bloom, who was then famous for his role of Legolas in "The Lord of the Rings" trilogy, and the role of Will Turner in the series of movies "The Pirates of the Caribbean". The couple was spotted in restaurants having dinner together, but nothing serious came out of their fling. Some sources state that Penélope was still broken-hearted after her split from McConaughey, and couldn't be with another man so soon.
However, in March 2007 Penélope was spotted with another Hollywood darling, Josh Hartnett. The star of "Pearl Harbor" and "The Faculty" invited Penélope for dinner in the popular Los Angeles spot "El Coyote", but apparently all the tables were reserved.
Not wanting to attract too much attention, the Hollywood couple changed the location, and enjoyed the rest of the evening in the private "Blue Room" of the restaurant "The Little Door". A waiter who worked in the restaurant later shared that 'they were touchy-feely all night, holding hands and kissing' and 'were cute'. Nevertheless, Cruz and Hartnett separated just three months later, in June 2007.
Starting dating after 15 years from the first meeting
The story of the relationship of Javier Bardem (born Javier Ángel Encinas Bardem) and Penélope Cruz is quite curious, as they first met on the set of "Jamón, Jamón", the first movie Cruz starred in. Besides the movie itself being an international success, it was another personal breakthrough for Bardem, who landed the role of Raúl Gonzales. According to the plot, Bardem's character had to seduce Silvia, portrayed by Penélope, but the proud young girl pushed away the unwanted man. In real life, the romance between Cruz and Bardem, who is seven years older than his now-wife, began on the set of another Spanish drama.
Penélope and Javier had another chance to work together alongside Scarlett Johansson in Woody Allen's "Vicky Cristina Barcelona". The story of a complicated relationship of love triangle – which sometimes even expanded to a quadrangle – made the passion between Bardem and Cruz light up with incredible power, and they started dating even before the filming was over by the end of 2007. They were seen together many times enjoying dinner in restaurants, and weren't even trying to hide their relationship, yet not sharing any detail of their personal life; it was obvious that they were dating, but they didn't seek any tabloid headlines with their love story. They didn't appear on red carpet events together, didn't pose for paparazzi, and didn't answer any questions about each other: 'I don't talk about that. He's a friend and the best actor in the world', was everything the reporters could pull out of Cruz.
Despite their being so tight-lipped on their romance, rumors of their engagement leaked to the media in October 2009.
People wrote that, albeit Penélope saying that she didn't believe in marriage ,but cared more about 'family, love and children', the news of her engagement with Javier was a bolt from the blue. Shortly after denying being pregnant and returning the present to her friends who congratulated her on her rumored expecting, Penélope admitted that in case she started a family, she would love to adopt kids along with having her own: 'I want to have my own kids, but also adopt. For a while I've had the feeling that my life won't be complete if I don't adopt', she shared her thoughts with Marie Claire.
In July 2010, the Oscar-winning couple tied the knot in the Bahamas; Cruz wore a John Galliano dress, which hid the little baby bump Penélope didn't want anybody to discuss before she found a better moment for that. On 23 January 2011 Cruz and Bardem welcomed their first child, a son they named Leo Encinas Cruz. On 22 July 2013 the Spanish couple gave birth to their second child, a daughter they named Luna Encinas Cruz. As of 2020, they haven't adopted any kids yet.
In August 2014, Cruz and Bardem were widely criticized by major Hollywood moguls after their condemnation of the actions of Israel in The Gaza Strip. Signing an open Spanish letter along with director Pedro Almodovar, actors Rosa Maria Sarda and Eduardo Noriega, as well as the frontman of Pink Floyd, Roger Waters, a lot of A-list stars called the situation in Gaza 'genocide'. Hollywood executives claimed Cruz and Bardem risked their careers to join the accusations of Israelis of war activities in the Gaza Strip, calling the latter an 'occupied Palestinian territory'. Javier clarified his intentions which made him sign the letter a few days after the backlash against his family started to grow: 'While I was critical of the Israeli military response, I have great respect for the people of Israel and deep compassion for their losses', Bardem said, also stating that neither he nor his wife would ever do anything one could call them anti-Semitic for.
Happy 51st Birthday, #JavierBardem!
🎁🎂🎉🎈 pic.twitter.com/GsED7irmm3

— Brian Perry (@Road2Oscars) March 1, 2020
Despite a wide resonance over the letter and the threats of Cruz and Bardem losing their jobs, after six years the couple seems quite comfortable with their careers and workload, as Hollywood directors to invite them to act in their films. Since 2014, Penélope has starred in such movies as "La Reina de España", "Wasp Network" and "Dolor y Gloria", also appearing as Donatella Versace in the second season of the "American Crime Story" series entitled "The Assassination of Gianni Versace". Javier Bardem also didn't suffer from any real counterblast, starring in "Escobar", "The Roads Not Taken", and the upcoming "Dune", directed by Denis Villeneuve.
So Penelope appears to have found her perfect match – regardless, she is still of interest to the main stream media as well as the paparazzi; that could have something to do with both her looks, and her professional expertise!