Brittany Daniel Wiki Bio, Twin Sister Cynthia Daniel, Husband, Net Worth
• Brittany Daniel is an American actress popular for her Jessica Wakefield character in the "Sweet Valley High" teen drama and for her role as Kelly Pitts in "The Game".
• She has a twin sister who is also an actress, and an older brother.
• She started her acting career in 1989 and has since appeared in films, TV series, and advertisements.
• She is married to Adam Touni, co-founder of a real estate firm based in California.
• Her net worth is estimated to be around $4 million.
Who is Brittany Daniel?
Brittany Daniel is an American actress, who became popular for her Jessica Wakefield character in the "Sweet Valley High" teen drama. back in the 1990s, as well as "The Game" in which she played the role of Kelly Pitts.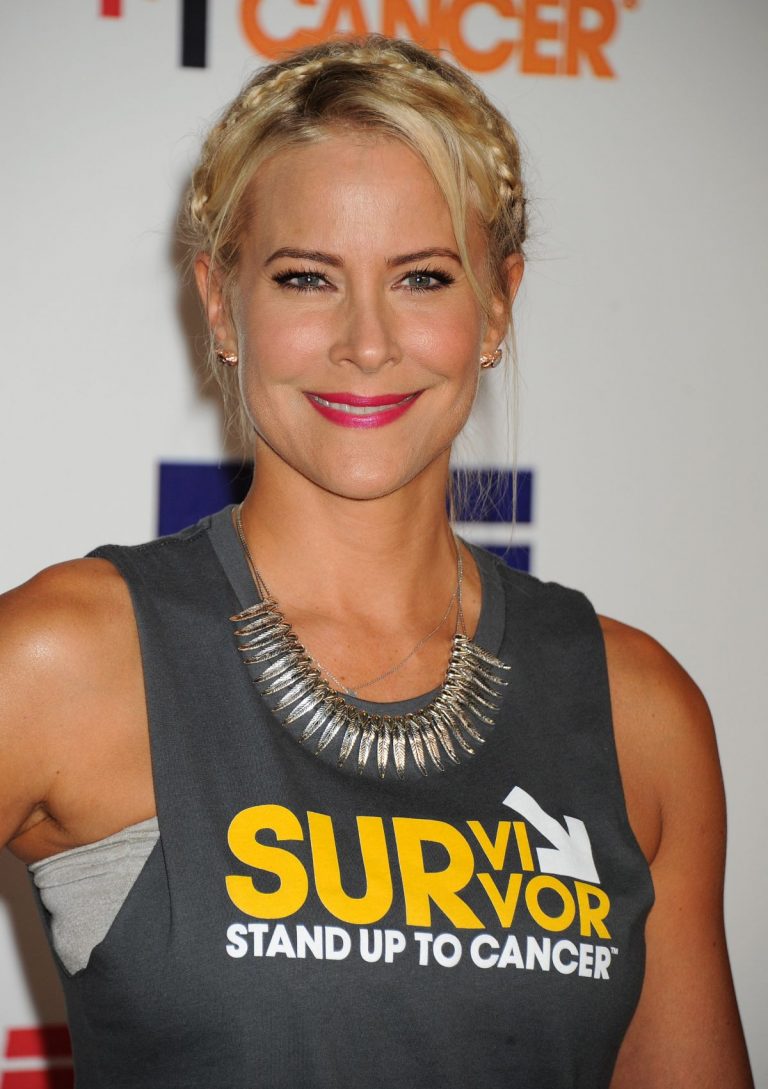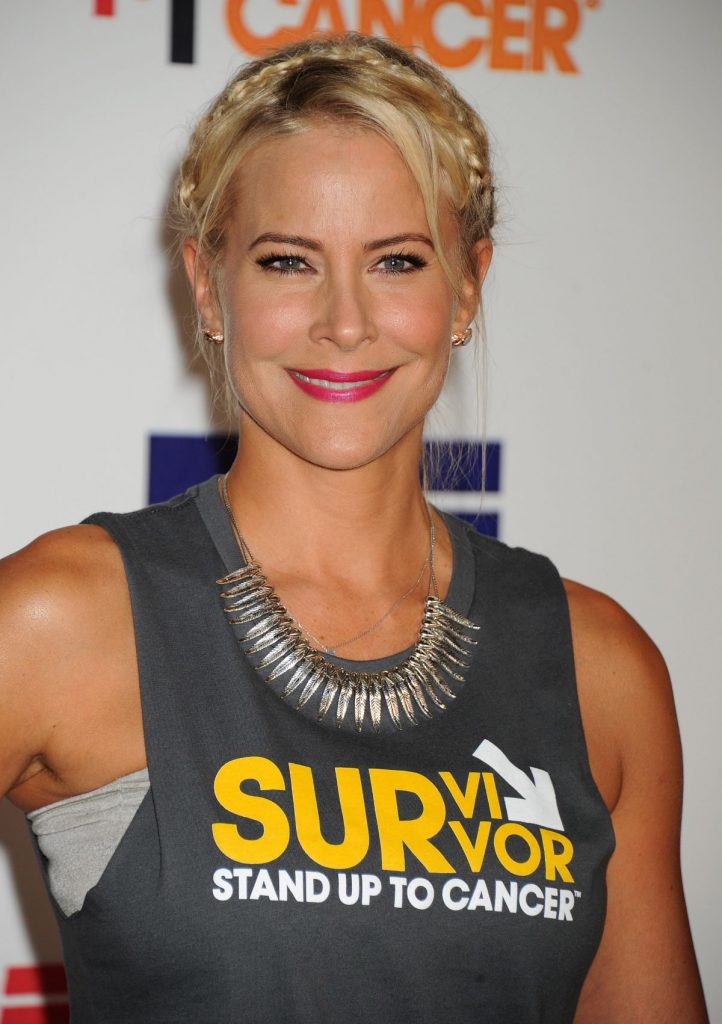 Brittany Daniel Age, Early Life, Family, and Education Background
Brittany was born on 17 March 1976 in Gainesville, Florida USA under the Pisces Zodiac. This means that she will be turning 43 years this year. Her parents are Carolyn and Charlton Bradford also known as C.B. Daniel. Her father was running for the position of Gainesville mayor, but died in 2008 after battling lung cancer.
Brittany is an American by nationality and belongs to white ethnicity. She has two siblings, a twin sister called Cynthia Daniel who is also an actress, and an older brother named Brad Raylius Daniel. She was born five minutes before her twin sister. Both Brad and Brittany went to Gainesville High School from where they matriculated.
Ever since Brittany was young, she loved dancing, acting, and singing; she was usually part of drama activities in her school. By the time she turned 11, Brittany together with her sister were signed by the Ford Agency, and they started their modeling careers. Brittany was part of YM and Seventeen, and also appeared in the Doublemint gum advertisements as the "Doublemint Twins" alongside her twin sister.
Flashing back to a beautiful brunch by the water with the family at the @ritzcarlton #halfmoonbay pic.twitter.com/zlbkVqknz7

— Brittany Daniel (@iambdaniel) February 10, 2017
Brittany Daniel Professional Career
Brittany began her acting career in 1989 when she appeared in "The New Leave It to Beaver", a sitcom sequel to "Leave It to Beaver" series. When Brittany was 16, she relocated to New York to take the role of Mila Rosnovsky in the film "Swan's Crossing", a syndicated teen drama which ran for13 weeks from 29 July up to 25 September 1992.
After matriculating from high school, Brittany got the role of Jessica Wakefield to appear in the TV series "Sweet Valley High", a comedy-drama based on a book series of the same name written by Francine Pascal. Produced by Saban Entertainment, the series debuted on 5 September 1994 and came to an end on 14 October 1997. Cynthia, Brittany's twin sister was also part of the series, playing the role of Elizabeth, Jessica's twin of course!
Concurrently, the sisters were offered their own film, "The Basketball Diaries", which follows the autobiographical book of Jim Carroll, aired in 1995 and directed by Scott Kalvert.
When "Sweet Valley High" was canceled in 1997, Brittany continued with her acting in films as well as TV series. In 1999, she landed a role in "Dawson's Creek", a series that followed the lives of teenage friends in high school, then covered their college lives; it was canceled in 2003.
In 2000, Brittany was cast in the movie "On Hostile Ground", directed by Mario Azzopardi. The following year, she was cast in the role of Brandy in the movie "Joe Dirt", which was an adventure comedy, and in 2002 she was one of the lead characters in "That '80s Show", a Fox series that ran from the beginning of the year up to May. That same year, Brittany played the role of Penny, Erick Forman's cousin in the film "That '70s Show".
In 2006, Brittany had the lead role in "The Game", a comedy that was aired on CW Television Network. The series premiered on 1 October 2006 and Brittany starred in it till 2011 when she had to leave due to a critical illness. She later returned in 2014.
In February 2010, she was cast in "Skyline", a science fiction thriller movie about an alien invasion, produced and directed by Brothers Strause. In 2015, Brittany played the role of Brandy in the film "Joe Dirt 2: Beautiful Loser", a sequel to the film aired in 2001 with the same name.
Due to her exemplary work, Brittany has been nominated for several awards and managed to win some. In 1993, she was a nominee of Best Young Actress for the "Swans Crossing" series, and in 1995 she and her sister scooped a similar award for the category "Best Performance: Young Actress in a Television Comedy Series" for the "Sweet Valley High" series. In 2007, Brittany won a Best Actress Award for "Last of the Romantics" at the "New York International Independent Film & Video Festival". She was also nominated for an MTV Movie Award for "Little Man" under the category of Best Kiss.
Brittany Daniel Personal Life, Dating, Husband
When it comes to Brittany's dating life, she is a married woman who was previously involved with a number of boyfriends, most of them celebrities, including Joshua Jackson, Carl Hagmier, John Corbett, Jay Ellis and David Spade. Brittany disclosed in an interview that she remains friends with them and said that she only ends these relationships when things start to get bad.
She is married to Adam Touni, who is a law attorney and a real estate broker. Adam is also a co-founder of The AW Team, a real estate firm based in California. He proposed to Brittany on Christmas Day in 2016 while they were on a hiking trip at Tennessee Valley Cove. A family friend of Adam named Jeanette Blacy of Blacy's Fine Jewelers designed Brittany's engagement ring. The couple married on 29 July 2017 in a luxurious wedding in Los Angeles at The Carondelet House, a very chic and rustic venue. In attendance were 150 people comprised of their family members and close friends. The couple is yet to welcome a child into this world.
When Brittany is not working, she loves hiking, bungee jumping, rock climbing, and rollerblading. Her ultimate relaxing activity is taking a nap on the beach.
Brittany Daniel Battle with Cancer
Just like her dad, Brittany has battled with cancer, but her story is positive as she beat it. She noticed there was something amiss in 2011 when she started experiencing excruciating back pain, night sweats, and flu-like symptoms. Back then, she was getting ready for "The Game" when the doctors informed her that she had stage IV non-Hodgkin's lymphoma.
After going for chemotherapy, she was declared cancer-free in 2014. Initially she was hesitant to talk about the potentially terminal illness, but is now more open about it in interviews. She is always giving hope to people suffering from cancer that they can conquer it.
Brittany Daniel Net Worth
Regarding her earnings and net worth, the actress seems to be doing great. She can afford to live a lavish life with her husband due to her good income. As of 2019, authoritative sources estimate Brittany Daniel's net worth to be not less than $4 million, gathered from her exploits in the world of entertainment.